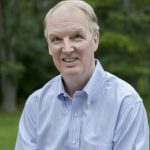 By David A. F. Sweet
Back in the 1400s, Christopher Columbus called it "the fairest island that eyes have beheld; mountainous, and the land seems to touch the sky." He also called it "a paradise."
Outdoor dining offers incredible views at the Jamaica Inn.
The natural beauty of Jamaica remains intact more than 500 years later. And for those who yearn to relax on a chaise longue on a quiet beach, take a boat to the island's majestic river falls, stay in a suite with a veranda view of the Caribbean and more, the Jamaica Inn is the spot.
Before a recent visit, the closest I had been to the countrymen of Jamaica was during a 1988 visit to Calgary, site of the Winter Olympics. There, the Jamaican bobsled team – which seems at first glance like an oxymoron, given its tropical roots – charmed the world, more for their effort and uniqueness than their results (no medals were captured).
Though my first visit to Jamaica included a morning flight from O'Hare where it sounded like a number of passengers were minutes removed from an all-night party — 4-5 stood in the aisle laughing, drinking, and yelling at friends in the back — we landed on time and were greeted by a Jamaica Inn driver who provided cold Red Stripe beers for the ride. Once we left Montego Bay and headed east, much of the sojourn was marked by dilapidated bars, goats nibbling grass on the side of the road and a general hardscrabble existence. Then all of a sudden, we arrived at the Jamaica Inn – swathed in an old-school atmosphere, with bougainvillea on its periwinkle blue walls and a view of the sea from the front lobby.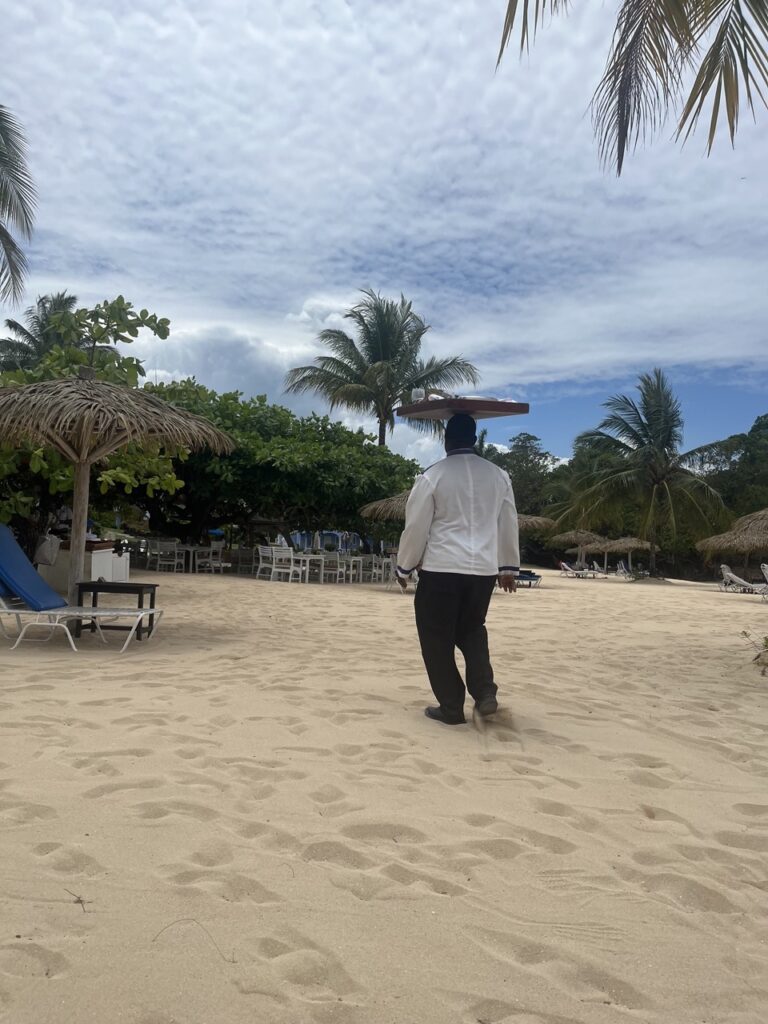 Some waiters choose to use their heads to carry large trays.
Opened in the mid 20th century, the inn has hosted plenty of famous people, including Winston Churchill. On the table in our veranda was a copy of Goldeneye, a biography of Ian Fleming – creator of James Bond – who wrote his popular stories on this same north coast.
On the spacious beach where temperatures ranged from 72 degrees to 83 degrees daily, we were covered by a thatched umbrella, while poui trees, almond trees and (obviously) plenty of palm trees lurked nearby. We dove into the calm sea many times each day. Complimentary rum punches were delivered by white-jacketed waiters in the late morning; appropriate for an island formerly run by the British, a proper tea was served from 4 p.m.-5 p.m. Jamaica was once England's most important colony, thanks to the sugar trade.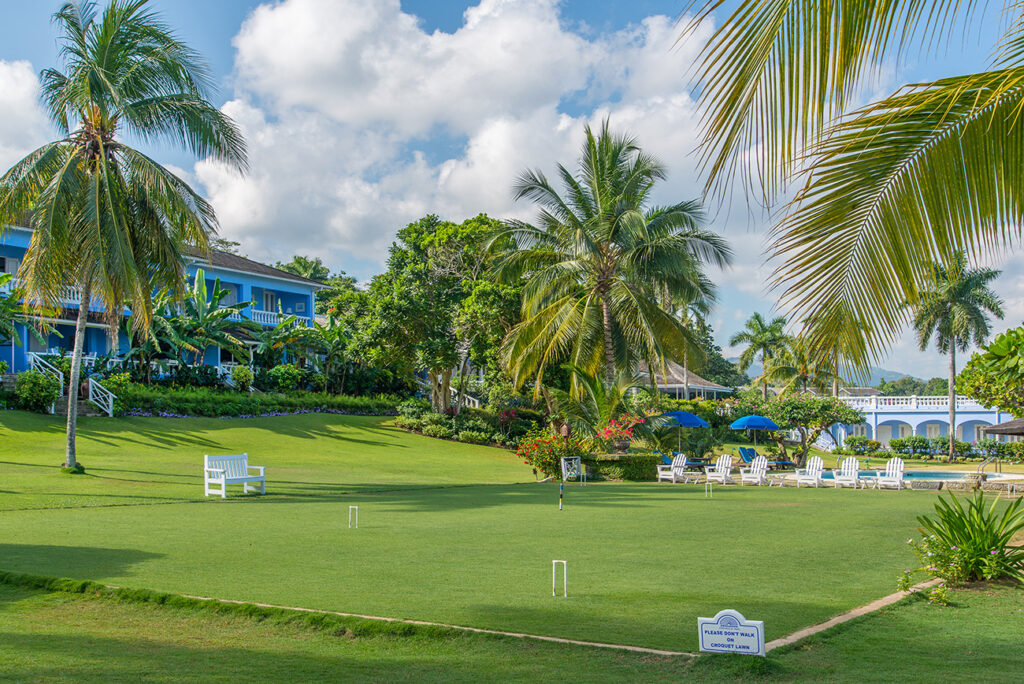 Croquet right near the beach is available for guests.
On a boat to Dunn's River Falls – freshwater that pours into the sea — it became obvious how few beaches there are on that part of the north coast. Jagged rock with a house perched upon it are more likely to be seen. Once at Dunn's River, you can walk up the 950-foot falls, but only by holding hands in a large group to minimize the chance of falling in.
The food at the Jamaica Inn is delicious. Authentic Jamaican breakfasts are served, including ackee and steamed callaloo. Lunch can be eaten at table on the beach under the shade of a massive tree. The snapper and jerk chicken were especially good. Waiters pull coconuts off trees and cut them with a large knife for those who want to drink coconut water from the source.
A smooth boat ride to Dunn's River Falls includes local knowledge from the driver.
The Jamaica Inn has the ambience of a private club without the sports facilities (though a croquet court sits on the property). Outdoor dinners included beautiful sunsets amid impossibly fluffy clouds. There are more staff than guests and, like the cliche, they all say "Ya Mon" dozens of times a day – which is exactly what we say about returning someday.
Unsung Gems columnist David A. F. Sweet can be reached at dafsweet@aol.com.