by Judy Carmack Bross
"Two weeks after my son Jamal Clay died at 19 I sat in his room, as I had done every day since his funeral, thinking what am I ever going to do.  I noticed a pair of his shoes with his name on it, and I thought in this time of mental health crisis, perhaps they and I had a purpose." –Rafiah Maxie-Cole, founder of the non-profit Soul Survivors of Chicago.
Rafiah Maxie-Cole
On May 27th those shoes will officially launch the "Walk in Purpose" project to promote education, prevention, awareness, and financial support, particularly in the black, indigenous and people of color (BIPOC) community.  New and gently used shoes, Air Jordan's to dress shoes, will be given, Maxie-Cole, a licensed Clinical Social Worker for the U.S. Department of Veteran Affairs, says: "to remind recipients not only of their own goals but of those lost to suicide, violence or trauma. No mother wants to be a member of this club.  My son was in a storm and didn't get out to see the sun."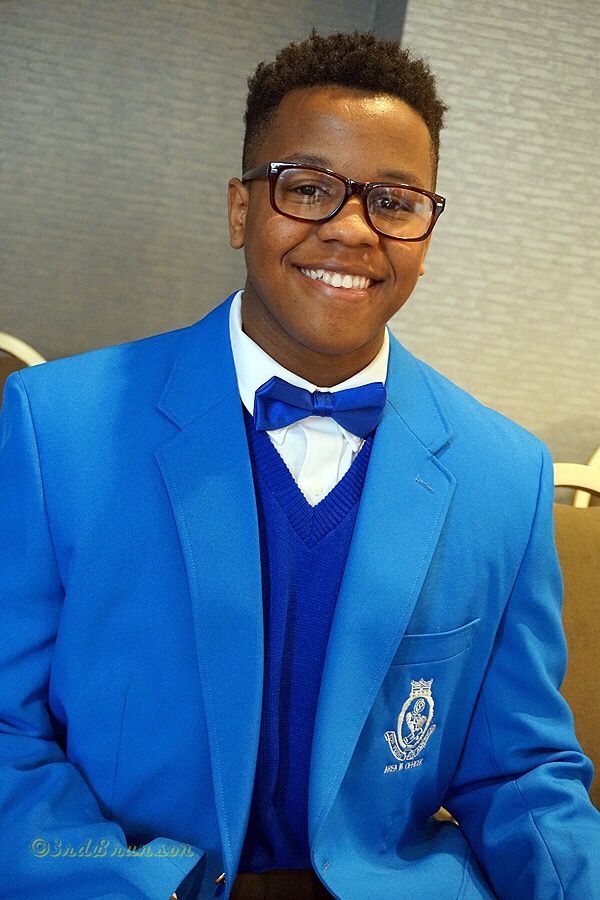 Jamal Clay
Sponsored by the Chicago Community Trust and in honor of Mental Health Awareness Month, the "Walk in Purpose" will be held from 1 until 3 p.m. in the Quarry Event Center at 2423 East 75th street at no charge, marking the three-year anniversary of Jamal's loss to suicide.
Nearly 100 pairs of shoes from passed loved ones, collected and restored by Soul Survivors of Chicago, will be on display and available to individuals in distress, inspiring them to fill those shoes during their challenging journey ahead. 
Born in New Orleans, Jamal Clay, along with his mother and sister, came to Chicago where his grandmother lived when he was two years old. He was raised in south suburban Cook County. "He grew up among an adoring supportive family, close friends and a community that knew him to be a kid who just got things done,"  said his mentor Lady Johnetta Miller, part of a group of African American women dedicated to public service known as Top Ladies of Distinction, a non-profit educational and humanitarian organization.
Jamal loved Legos and reading, particularly comic books. He was a lifeguard for Lifetime Fitness, a popular golf caddy at Flossmoor Country Club and was passionate about music. He used his creative talent in making hip hop music, played in a local band and performed at area venues including McDonald's "open mic" night.
A dedicated student, Jamal served as a member of Top Teens of America South Suburban Chicago Chapter from 2013-2019, where he was recognized as chaplain, vice president, president, and voted 2017 Mister Top Teen of America for the Midwest region. Jamal graduated Marian Catholic High School in 2019.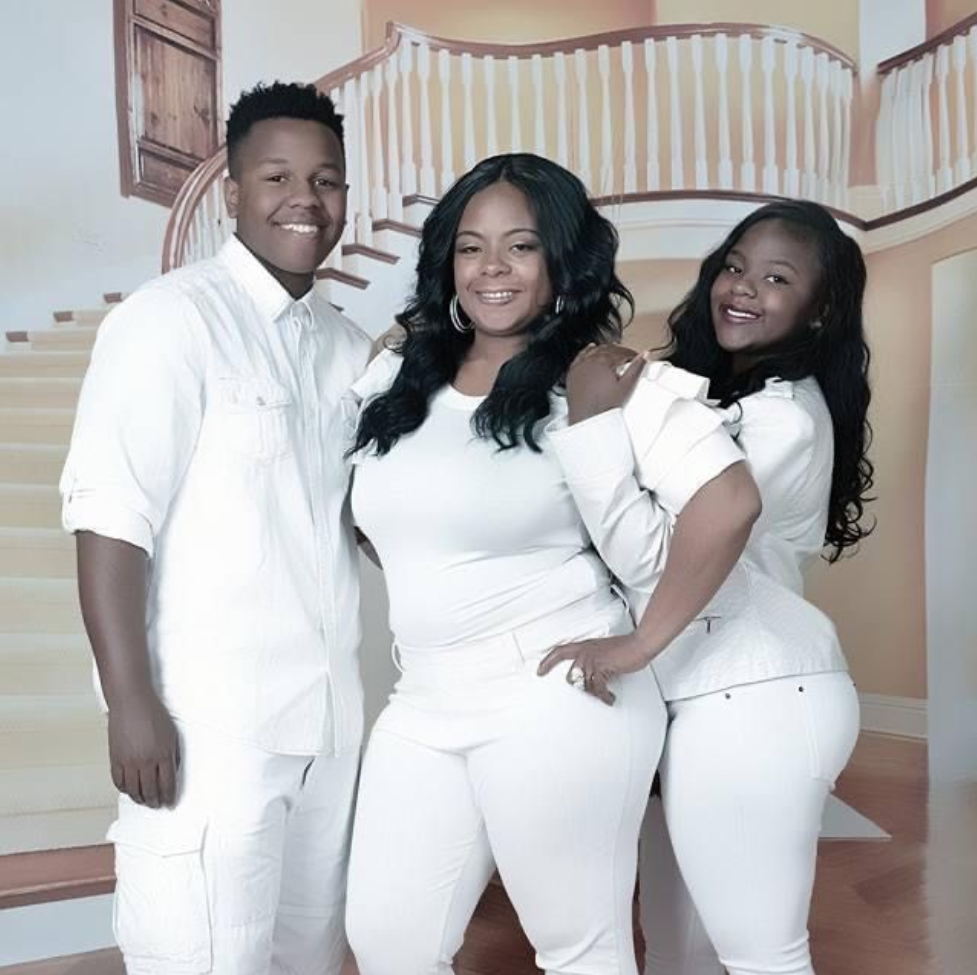 Jamal with his mother and sister, Jada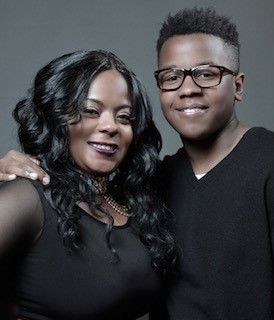 Jamal with his mother 
He contributed to the community and volunteered regularly for the March of Dimes, South Suburban Food Pantry and received the Jefferson Award for Public Service for four consecutive years for his work at MLK's Day of Service. 
However, it wasn't always easy for Jamal. "It was in sixth grade when we realized that something was going on," his mother said. "He was bullied very badly by students and never talked much about it–he never let us know what was going on. We just noticed there was this quietness."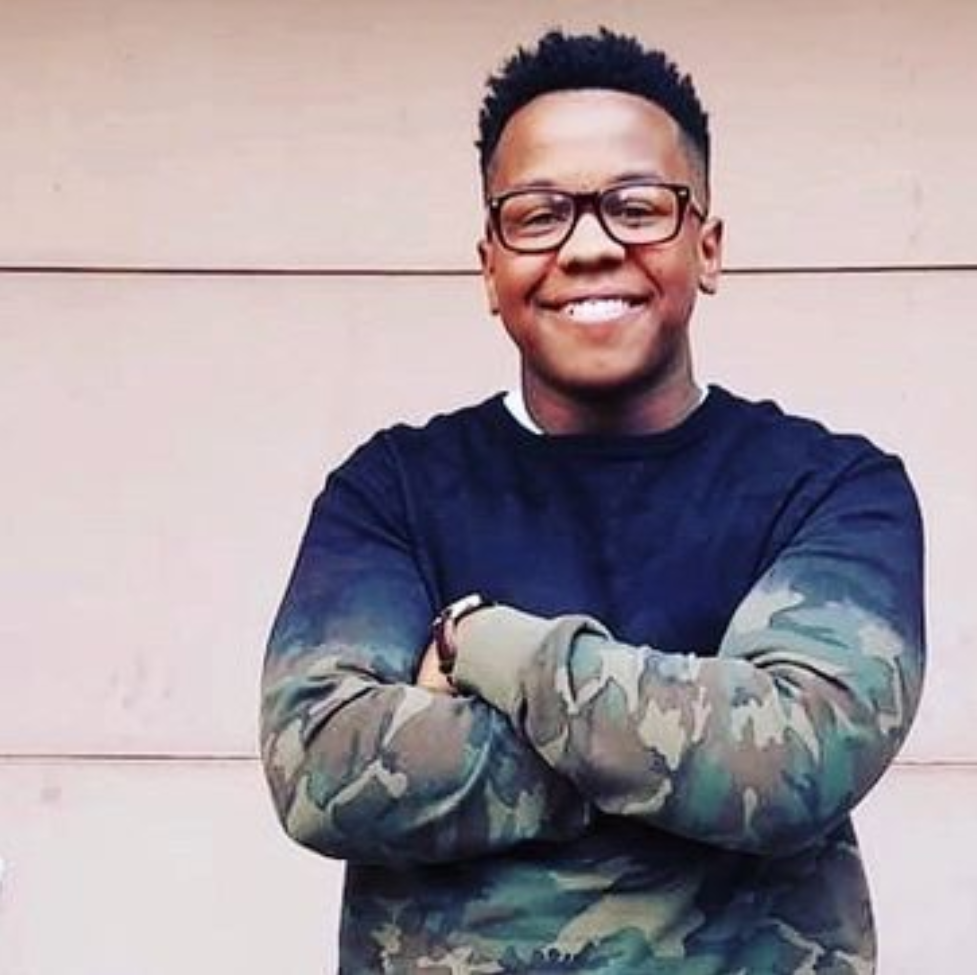 When the COVID pandemic hit, Jamal was forced to pause his education after just finishing his first semester of college. During his wait to return to school, he secured a job at Amazon. 
"The bullying also returned. He experienced countless racial profiling at the hands of police who would stop him more than often for small things such as an air freshener hanging from the mirror," Maxie-Cole said.
"Although always known as rather quiet, two days after the murder of George Floyd, Jamal became even more reserved and expressed a lack of hope for his own future. On May 27, 2020 at 5:55 a.m., he ended his life by suicide."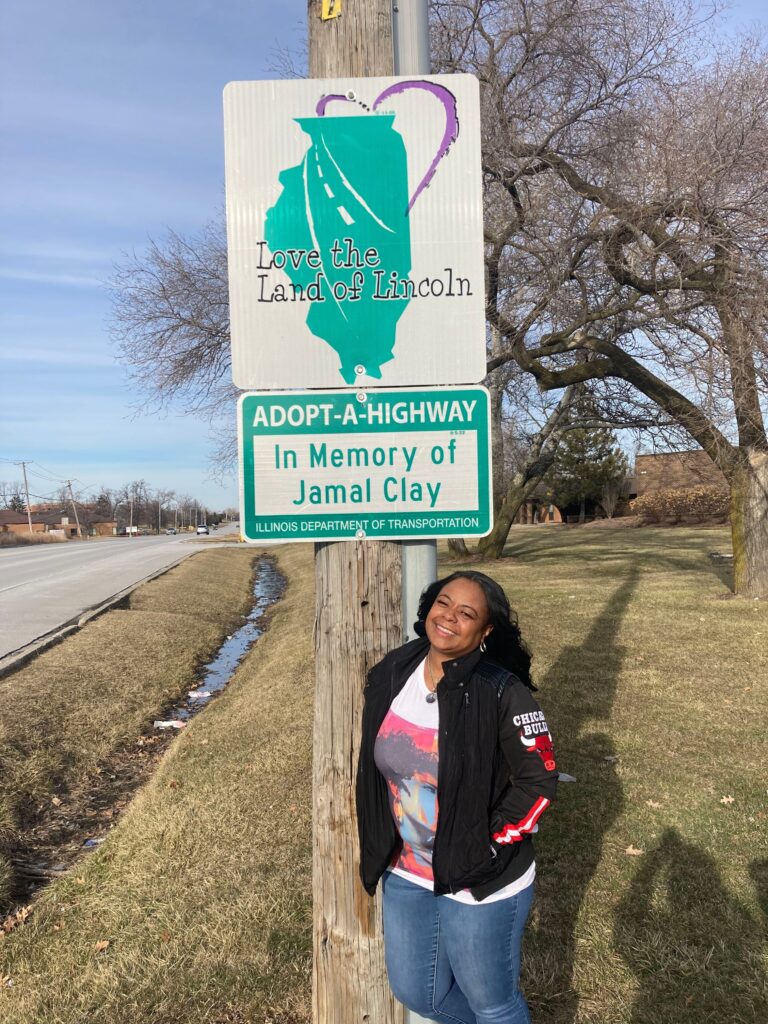 "I have found that I can move into the sixth stage of grief which for me is finding a meaning to life and a way to keep Jamal's memory alive. He was not just a black boy who didn't make it to 21 and a victim of bullying and depression which he masked so well, he was a person on his way to a career of public service.  He showed this daily.  Still, when you have lost someone so precious, you move back and forth between all of Elizabeth Kubler Ross's five stages which include denial, anger, and bargaining.
"Losing a child changes you forever.  I look at photos of myself with Jamal and I look different.  I am a lot more cognizant of the passage of time.  Going through those grief stages is different for every parent.  I don't know how time heals things but you have to embrace yourself and be good to yourself. Gradually you get to some sort of acceptance.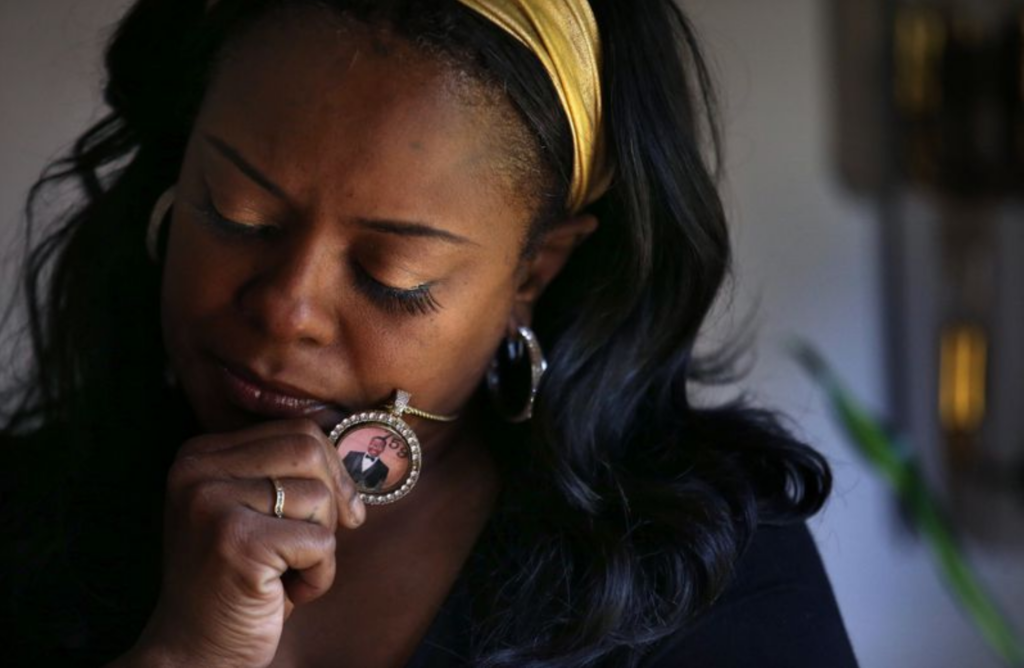 "Mental health is such a very important thing.  I didn't realize how much you have to be invested in your own command center.  You must evaluate what you are here for every day. You are only responsible for those 24 hours.
"I gave a pair of Jamal's shoes out in 2021 but wanted to take it to a big scale this month, officially launching the "Walk in Purpose" project for Jamal."
Suicides are on the rise in black communities, According to Dr. Patrice Harris, the first Black woman to be elected president of the American Medical Association.She points to five factors that can be attributed to this increase: pressure of social media to fit in; the mental health stigma preventing black people to seek help; less accessible treatment; racism and discrimination; and exposure to violence in their communities.
The mission of Soul Survivors of Chicago is three-fold. It includes the "Walk in Purpose" project, in which new and lightly used shoes are donated in memory of and labeled with the name of a lost loved one and given to someone in need. This gift is to remember that the recipient is walking in the shoes of someone unable to move forward in life. Secondly, education, prevention and awareness around the importance of mental health and wellness is promoted to BIPOC communities. To connect and strengthen ties for a group who feels underserved and unreached, monthly support groups, speaking engagements and community activities are provided. Lastly, crisis emergency funds are given to surviving loved ones.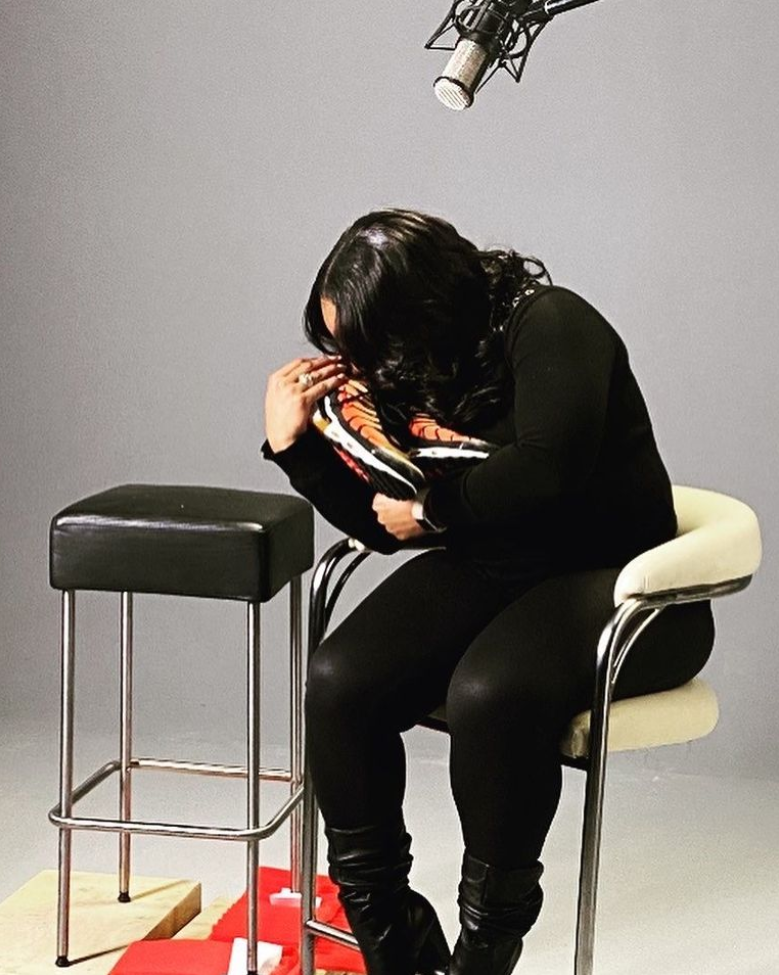 Food and beverages will be provided. Entertainment will feature a special dance performance by Ahmad Hill and Emani Drake. Guests can talk to mental health providers and receive a spa facial and variety of wellness resources and screenings.  Amani House Family Shelter will be the honoree at the project launch and a proclamation for the Governor's Office will be read.
For more information on Soul Survivors of Chicago's "Walk in Purpose," project, support groups and to donate, visit soulsurvivorsofchicago.com; Facebook and Instagram @soulsurvivorsofchi.