By Bob Glaze
Roscoe Village is a fun, north side Chicago neighborhood that has some great dining options. Make sure to visit the area along Roscoe Street, which has a number of excellent bars, restaurants, coffee shops and boutiques.
Make sure to visit: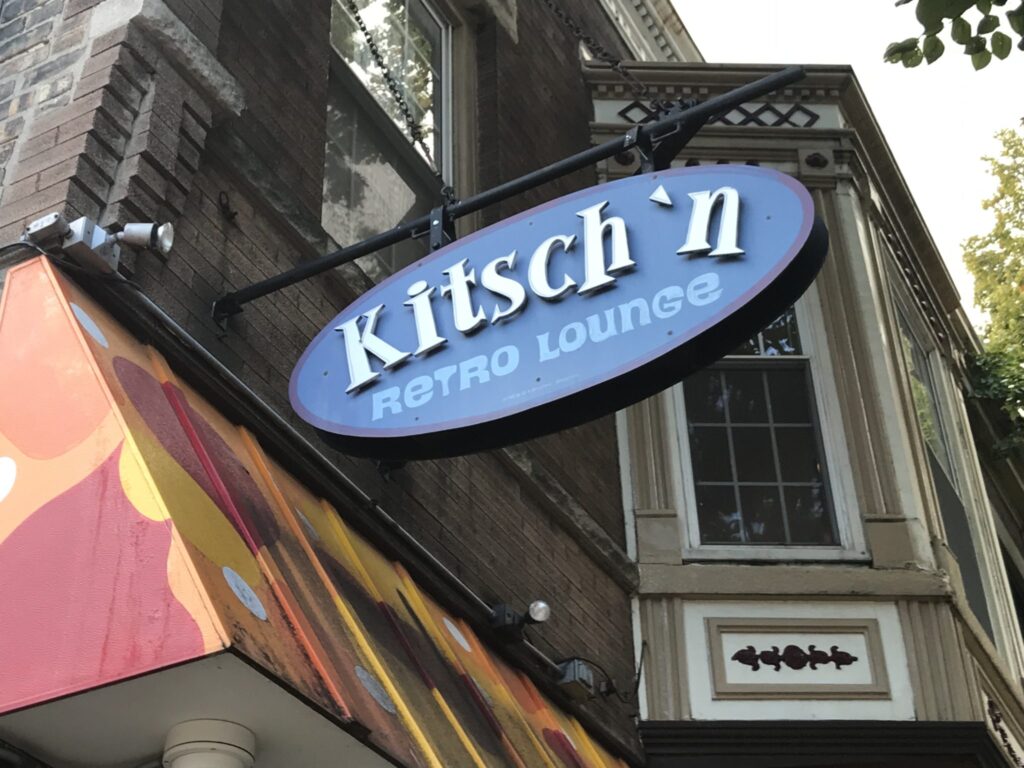 Kitsch'n on Roscoe: At 2005 W. Roscoe, since 1998, this is a casual neighborhood spot offering brunch and a comfort food menu. It has a retro design, showcasing vintage lunchboxes, action figures, beer cans, lava lamps and other fun items. It has been featured on The Food Network, The Rachael Ray Show, and The Travel Channel.
Next door is The Bake House Chicago at 2009 W. Roscoe. I went back for the second time and had a great latte and an Argentinian cookie. They have coffee drinks, tea, wonderful cookies, croissants, and pastries all made in-house and other breakfast items. They have a nice patio outside on the street during the warmer months. The owner, who comes from Venezuela, is delightful to visit with.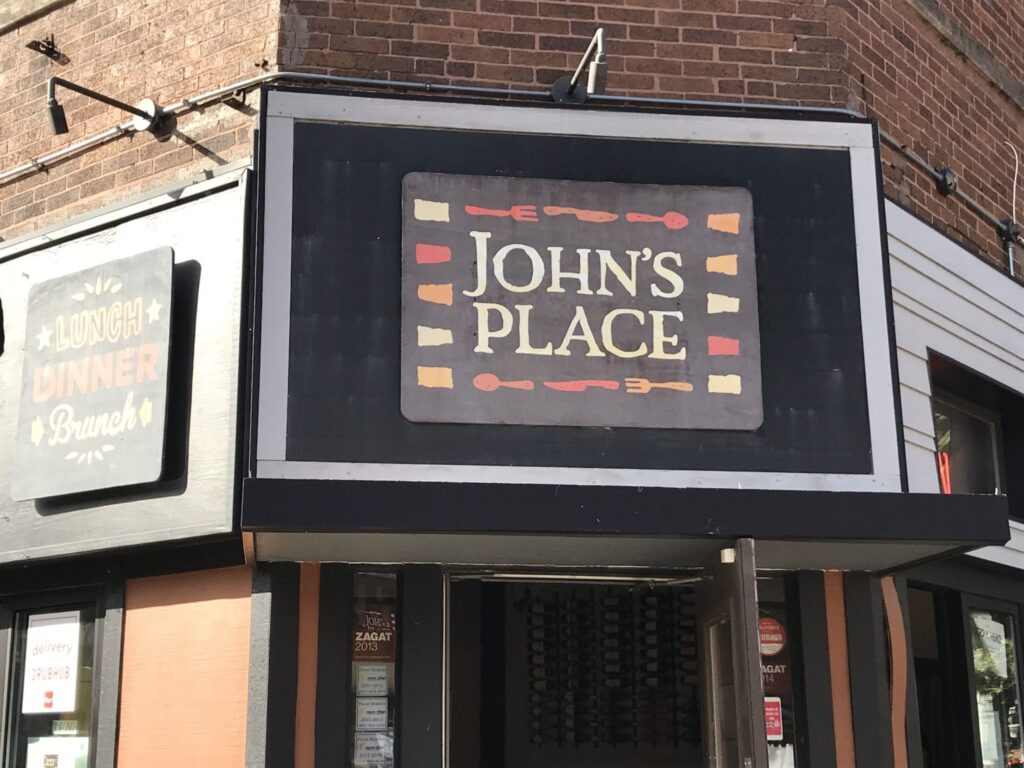 Other choices include John's Place at 2132 W. Roscoe serving brunch, lunch, and dinner. I have known John Manilow, the owner, for many years. The original John's Place was close to my house in Lincoln Park, but that is now closed.
Turquoise Restaurant is a warmly decorated, neighborhood spot serving excellent Turkish food. 2147 W. Roscoe. Next door is the Bordeaux Lounge by Turquoise which is a wine bar with food and live music.
I also like Volo Restaurant Wine Bar at 2008 W. Roscoe. They have a great menu of small plates as well as entrees, artisan cheeses, wines, and cocktails. They have a great outdoor patio as well.
A favorite of mine in the neighborhood is Le Sud at 2301 W. Roscoe for French Mediterranean cuisine in a contemporary setting. I had a wonderful meal to celebrate a friend's birthday. The apple and beet salad were great and the scallops with kale and roasted beets were really outstanding. They have a great wine list as well. I can't wait to go back again soon.
There are several other great spots to check out as well. These include Four Moon Tavern, a casual. local bar for burgers, bar food, beer, and billiards in a classic pub setting with a jukebox and patio. 1847 W. Roscoe.
 Cuba 312 is a small Cuban restaurant serving contemporary Cuban cuisine along with classic dishes. My favorite Cuban spot just closed in Chicago in 2020 during the Covid19 pandemic, so I am excited to try this colorful spot. 2054 W. Roscoe.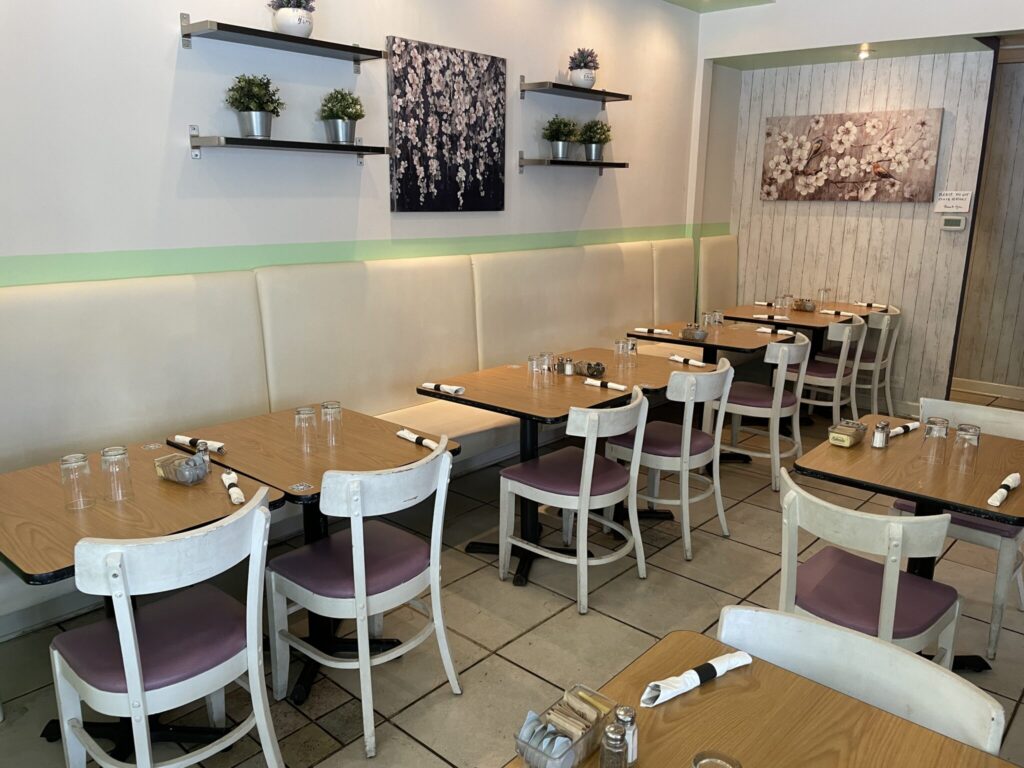 Victory's Banner, which I enjoyed in the past for brunch, has closed and was taken over by Lucy's Cafe. They feature a vegan, vegetarian breakfast menu along with soups, sandwiches, wraps, Mexican dishes, and flatbreads. I was very impressed with the menu items and my tomato, avocado, and poached eggs benedict, topped with Hollandaise sauce and fresh chives. They also have nice outdoor patio seating. 2100 W. Roscoe.
Lush Food and Spirits 2232 W. Roscoe is a contemporary store selling wine, beer, and liquor along with a restaurant featuring wine, cocktails, small plates, large plates, salads, cheeses and charcuterie. Dip & Sip Donuts is a fun spot for coffee and fresh donuts at 2256 W. Roscoe. The Region Handcrafted Hamburgers at 2057 W. Roscoe, is a casual restaurant for burgers and shakes, was named "Best Burger in Chicago" by Chicago Magazine. I love Southern food and want to try Savannah Supper Club which has a great brunch and supper menu. I can't wait to try it at 2116 W. Roscoe.
There are a number of small shops and boutiques that are well worth the visit. Not to be missed is Kenneth Ludwig Chicago, an interior design store with beautiful furniture, fabrics, art, accessories, tabletop, gifts, and gourmet food items. 2142 W. Roscoe St.
Another great shop is RoscoeBooks at 2142 W Roscoe St.  This is an independently owned neighborhood bookstore with new titles, gifts and a kids' nook that opened in 2014.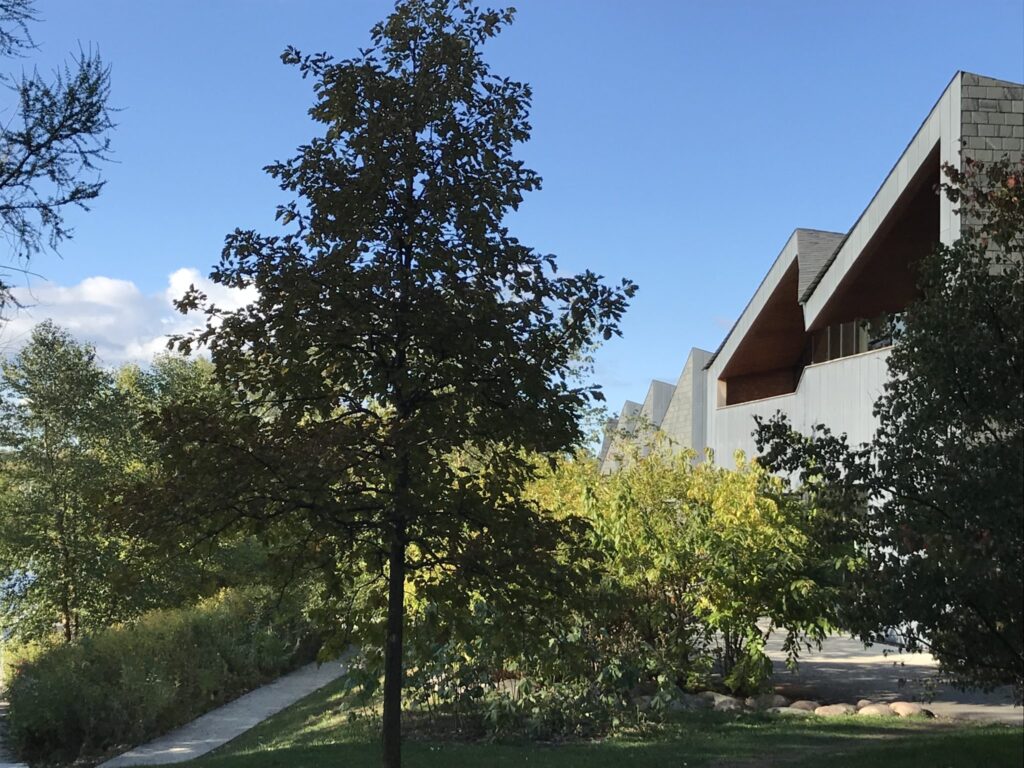 Further to the west at Roscoe and Western is the WMS Boathouse at Clark Park along the Chicago River at 3400 N. Rockwell. This is a contemporary boathouse, operated by the Chicago Park District, that is a 22,620 sq. ft. rowing training and boat storage facility that offers canoe and kayak rentals and a public dock. It was designed by Jeanne Gang and her firm, Studio Gang in Chicago. She is one of my favorite local architects today in the city. I recommend that you drive by if you are in the area!
Richard Clark Park comprises nearly 19 acres of green space along the east bank of the Chicago River. The park's soccer fields and bike trails sit on land once occupied by the fondly-remembered Riverview Amusement Park which operated from 1904 to 1967.
Just south at 1658 W. Belmont, near Paulina St., is the popular Scooter's Frozen Custard. It has great flavors and is open seasonally from early March to just after Thanksgiving.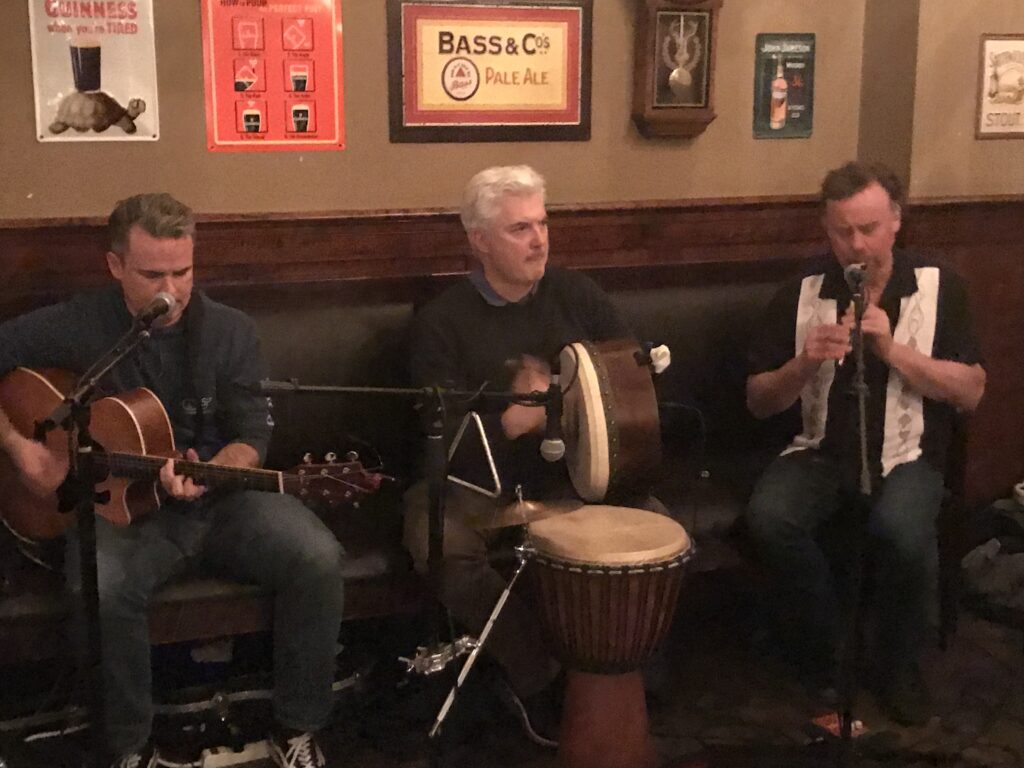 Just north of Roscoe Village is Mrs. Murphy & Sons Irish Bistro. Located at 3905 N. Lincoln, this is a casual Irish pub, with good pub food, an authentic atmosphere and live Irish music. I just went for the first time. I really liked the vibe and the music. I also enjoyed my shepherd's pie and an old-fashioned cocktail made with Jameson Irish Whiskey. They have a large food menu along with Irish beers and whiskeys.
Please Visit Globalphile.com.