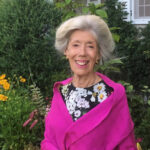 By Judy Carmack Bross
We asked Co-Chairs Nicole Kracum and Tonja Hall to tell us more about The Field Museum Love Science Benefit Ball October 21, set against the one of the most spectacular backdrops for a celebration, the grand gallery of the Field Museum, with Sue the dinosaur a part it all.
Co-sponsored by the Women's Board, composed of nearly 200 members, and the Board of Trustees, the Ball will attract 500 plus guests and has a financial goal of $2 million, making it the Museum's largest fundraising event of the year. The Sue Ling Gin Foundation Trust will receive the Marshall Field V Award for Distinguished Leadership, to accepted by Museum Trustee David L. Cotton. This award is presented in recognition of exceptional commitment and support to the Museum. This year, the Museum will also honor ITW with the Corporate Philanthropy Award in recognition of the firm's extraordinary leadership and dedication to the Field over many years. Chairman and CEO Scott Santi will accept the award on behalf of ITW.
Kracum and Hall not only have masterminded the event but also created a sizzle reel to attract guests, highlighting the museum's research, educational outreach and collections as well as the all the fun to expect that night.  Their enthusiasm and obvious devotion to the Field deserve to be shared and their hard work celebrated.
CCM:  Love Science is a powerful message, how will you translate it that night?
 Co-Chairs: "We knew we wanted a theme that ties in the purpose of this special night at the Field Museum and one that connects guests with the Field's impact through research, outreach and its expansive collections. Every aspect of the evening will relate to our collective love of science, from the decor to the cocktail and food menus to key song selections. Soul Children of Chicago, Janice Sakai, and DJ Jeilah are featured."
CCM: We couldn't help but ask, how do you decorate against that spectacular backdrop?
Co-Chairs: "With such a striking and iconic interior, we decided to keep our decor simple and natural, leaning into our Love Science theme. We worked with creative partner Cheryl Berman of Unbundled to develop the theme."
 CCM:  What do you think most excites guests about an evening at the Field? 
Co-Chairs: "Guests are looking forward to connecting with fellow explorers and inquisitive minds for an elegant evening at the Field. This year, guests can expect an interactive evening of eye-opening wonder, with special access to extraordinary objects and unique culinary and musical surprises." 
CCM: Are their specific aspects of the Field's scientific work that you want guests to come away knowing about?  What do you think is the most exciting part of the Field's work?
Co-Chairs: "We are thrilled to showcase the work that Field Museum scientists are doing all over the world throughout the entire night. During the cocktail hour, guests will have the opportunity to interact with scientists to hear about their work in fields ranging from paleontology to anthropology to botany. After dinner, as we open the dance floor, we will also invite guests to visit the Love Science Lounge to hear about special and unique specimens scientists love, including the "Valentine" meteorite!"
CCM: Tell me about you both.  Are you Chicagoans?  How long have you been on the Board and are there aspects of science that particularly interest you?
Co-Chairs: "Tonja has lived in the Chicago community for over forty years. She became a member of the Field Museum Women's Board over 17 years ago. Throughout her life she has had a love of museums and a love of life long learning. The Field Museum offers so many opportunities to quench this passion, from going into the field with scientists to participating in hands-on demonstrations.  
"Nicole grew up in St. Louis and moved to Chicago in 2018 after living in New York City for a few years. She has been a member of the Women's Board since 2021 and was first introduced to the board by her mother-in-law, Laurie Kracum, a longtime member. Growing up, Nicole loved going to the St. Louis Science Center. It always sparked her curiosity and wonder. In high school, she received a scholarship from the St. Louis Science Center to join a dinosaur dig in eastern Montana."
CCM:  One of the many things that I feel the Field does really well is to look to the next generation of science experts and appreciators.
Co-Chairs: "Education and outreach are critical elements of the museum's mission and particular areas of focus for the Women's Board.
Co-Chairs: "We have an outreach program with our partner Chicago Public Schools and sponsor numerous internships and other opportunities for women at all our partner Chicago Public Schools and sponsor numerous internships and other opportunities for women at all stages of their studies and careers." 
CCM: Are there other Women's Board initiatives or parts of their history that you would like to highlight?
Co-Chairs: "The Women's Board has provided enthusiastic support for the Field Museum for over 55 years. In addition to the Benefit Ball, we host an annual Women in Science Luncheon to raise funds for Women in Science programs, featuring a female keynote speaker and a festive lunch at the museum. "
Photos by Kyle Flubacker
For further information on the Field Museum Love Science Benefit Ball visit: https://www.fieldmuseum.org/our-events/field-museum-benefit-ball.