By Judy Carmack Bross
When honoree Yo Yo Ma played the Ukrainian national anthem at the March 10th centennial celebration dinner of the Council on Global Affairs in Chicago, the Hilton ballroom the audience rose to their feet in silence and reverence. Moments before, in an interview with Carol Marin, the evening's other honoree President Barack Obama described Volodymyr Zelensky, Ukraine's sixth President, as "the unifier of the world".
President Velensky visited his injured people in a hospital recently.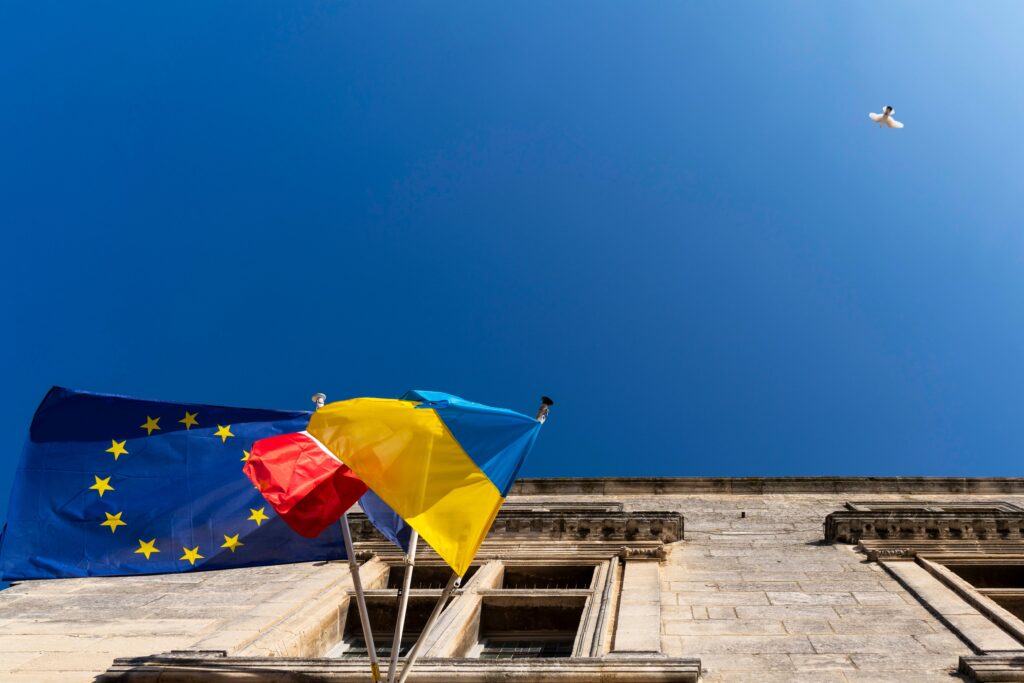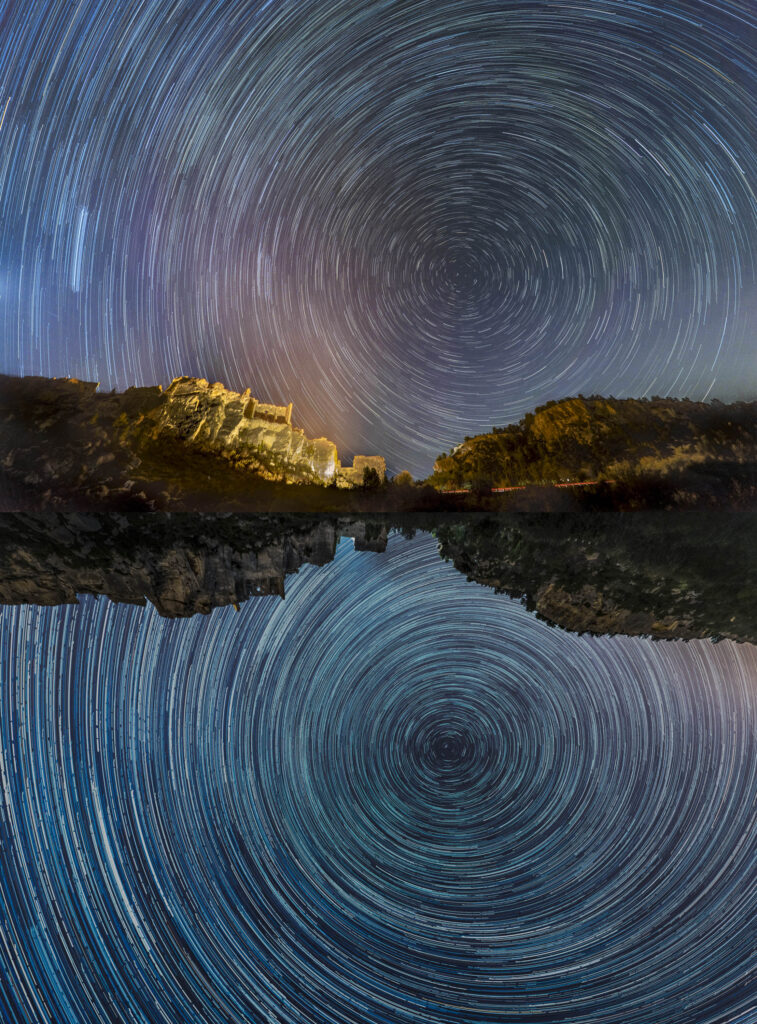 Rossiter's starry night
On a clear day recently in France where Chicago photographer and architect Tom Rossiter is visiting his wife Natalie's family, he captured an unforgettable shot. Rossiter tells us:
"I went out yesterday to photograph in the lovely town of Les Baux. The beautiful hotel in the center of the village was flying the Ukrainian flag, the French flag and the European Union flag. As I was sitting looking at this scene against the impossibly blue sky of Provence the white dove flew into my frame. All quite remarkable really as I have been thinking about someone's comment on Instagram that if a photograph could be a prayer for peace my Starry Night image was it. Then this photo came."
Two Chicagoans, Betsy Horne Ahearne at The Red Cross and Robin Parsons at CARE are among those in our city responding through their involvement with these long-lived international organizations significantly addressing the Ukrainian crisis. Through their work, we salute those here and everywhere for their humanitarian efforts.
The global Red Cross network is helping families in so many ways such as delivering food, water, heating fuel, gas and hygiene parcels, providing first aid training for thousands sheltering in metro stations and bomb shelters in Ukraine, assisting first responders, helping to evacuate people with disabilities, providing those who have fled with SIM cards to call their loved ones, and so much more. Volunteers in neighboring countries such as Poland, Hungary, Moldova and Belarus are working around the clock on relief efforts. American Red Cross volunteers who are highly trained crisis responders are in those countries lending skills such
as emergency communication needs and GIS systems. They work directly as well with U.S. military members abroad.
CARE, which has worked in Europe since the aftermath of World War II when it delivered assistance in the form of CARE Packages to war-ravaged areas, has launched a humanitarian appeal to support the most vulnerable Ukrainians, particularly women headed households and the elderly. Starting on February 27, 2022, CARE began sending truck and train convoys of food, clothing and medicine to Ukraine-border nations through community-based partners. CARE has extensive experience and a 20-year history of working across Eastern and Western Europe, in the Balkans in countries like Bosnia, and across the Caucuses.
CARE, has multiple welcome tents on the borders in Poland, Romania and Slovakia to provide emergency cash support, warm clothing/supplies and psychosocial support for families arriving as refugees.
In Ukraine, CARE is providing funds to rehabilitate damaged water supply systems and sanitation facilities at homes and healthcare facilities. An estimated 4.5 million people have been forcibly displaced. This includes 3 million people who have already fled the country, and 1.5 million who are internally displaced inside of Ukraine, who are vulnerable and without resources to leave. The goal of the Ukraine Humanitarian Crisis Fund is to provide life-saving assistance to the millions of people CARE is supporting by working with People in Need, the largest humanitarian organization in Eastern Europe.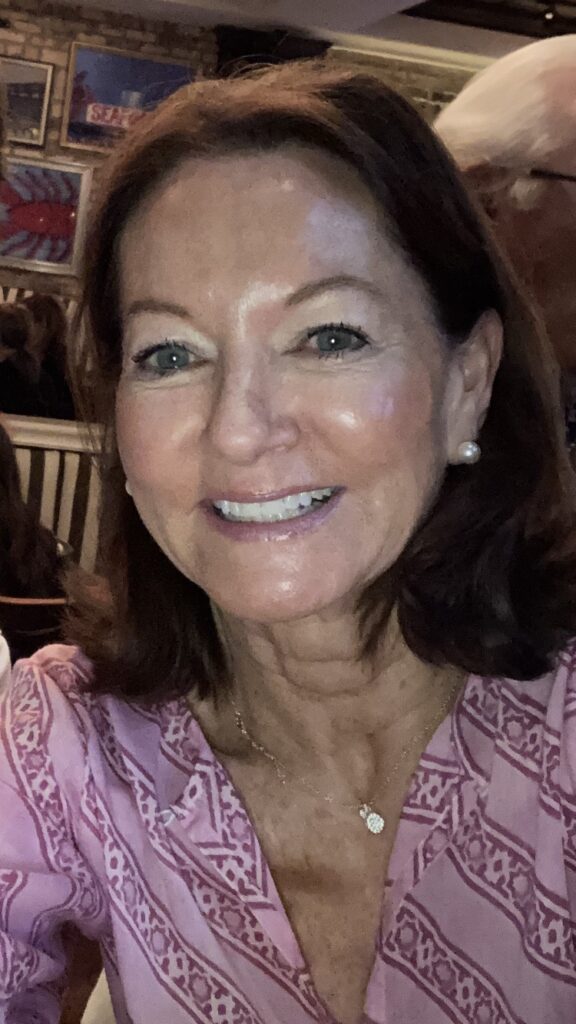 Robin Parsons currently serves as an ambassador for CARE, contacting individuals and organizations to ask for their support of CARE's Ukrainian Fund. "When this crisis began, people kept asking what they could do to help. Cash assistance will enable vulnerable families, particularly those displaced by conflict, to secure the items they need to meet their basic needs, such as food, shelter, and winter clothing. CARE's distribution of unconditional cash during emergencies has shown it to be one of the most impactful means of assistance.
"Since it began in 1945, CARE has helped 100 million different families. In 2003, Mary Hasten and I started the CARE Women's Initiative in Chicago after learning about the treatment of Afghan girls under the Taliban regime. It was a personal journey for me as my daughter Charlotte was 9 then and I began to think what if she could never leave her home or go to school? Our group of dedicated women have organized events over the years to introduce CARE's extraordinary work to people in Chicago. Our committee has travelled with CARE to many projects around the world and meet in Washington to teach our legislators the value of international aid in developing countries. It is impressive that 90 cents for every dollar goes to programs, with just ten percent going to administrative costs.
"Jill Gordon and Sue Yellen took the reins from Mary and me and continue to be involved. Jill and Richard Almeida, Ken and Lucy Lehman, Susan Crown, Susan Hassan, Seema Jaychandran and Una Osili and a host of others in the Chicago area continue to support CARE and we welcome with open arms others to get involved."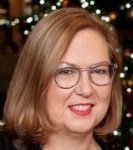 Betsy Horne Ahearne has been a Regional Philanthropy officer of the American Red Cross for the past six years. "We don't compete for funds, we realize that we all need to pull together. We have lots of layers in place and lots of structure so that we can best help people and are very collaborative in our work. We work with fundamental principles, are not political and help all. During the Civil War, Clara Barton didn't care what color the soldier's uniform was. The Red Cross is just so global."
"I joined the Red Cross two years after my husband John died very unexpectedly at 52. The Red Cross helps people gain resilience after the catastrophe on an hourly basis. We show up, it's what we do. This really resonated with me, especially after so many people showed up for me when I needed them.
"Whether it is helping a family on the curb after their home has burned down or providing shelter and food to hundreds displaced by major disasters, trained Red Cross teams work to provide for immediate needs and longer-term psycho-social assistance. With the uptick in natural disasters, such as hurricanes, floods, wildfires, etc. we have heavily invested in technology and preparedness training to keep abreast. Perhaps the most startling fact about the American Red Cross is that 90 percent of our workforce is volunteer."
Ahearne says that her work with the Red Cross "gives a spring to my step", "Just before Christmas watching all the volunteers who dropped everything to head to Kentucky to help tornedo victims, it really helps all of us to be less despairing."
"Lately I've been enjoying HBO's "The Gilded Age" which features the historical character of Clara Barton, the founder of the American Red Cross. It reminds me that our organization has a storied legacy. I'm especially mindful of the women leaders who have followed in Clara's footsteps, including our CEO, Gail McGovern, and our Illinois regional CEO, Celena Roldan. My own family has history with the Red Cross. My greatgrandfather George A. Thorne was a businessman from Chicago who helped the Red Cross with supply logistics in France ahead of the US engagement in World War I.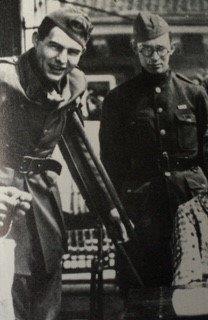 My grandfather, William D. Horne served in the Red Cross ambulance corps in Italy during the First World War where he met his lifelong friend, Ernest Hemingway. As a newlywed, my mom, Patricia C. Horne was a very young "Gray Lady" as a non-medical hospital volunteer at Tyndall Airforce Base.
"My daughters Marion and Caroline have likewise been pressed into service. For example, we hold an annual blood drive hosted by the University Club in honor of my late husband. We also help install smoke alarms in at-risk neighborhoods in Chicago with the Red Cross's Sound the Alarm initiative."
"The American Red Cross is one of 192 Red Cross or Red Crescent national societies operating throughout the world. Based in Geneva, Switzerland, the IFRC is the governing body. A separate part of the organization, the International Committee of the Red Cross, (ICRC) has highly trained specialists who operate in conflict zones around the world working to enforce humanitarian law and the Geneva Conventions."
The Red Cross and CARE are only two of the international humanitarian organizations working day and night to aid Ukraine. We salute them all.
To learn more about CARE's Ukrainian Crisis Fund, visit: my.care.org To find out more about the Red Cross's efforts in Ukraine visit:
www.redcross.org.