The September 1990 Issue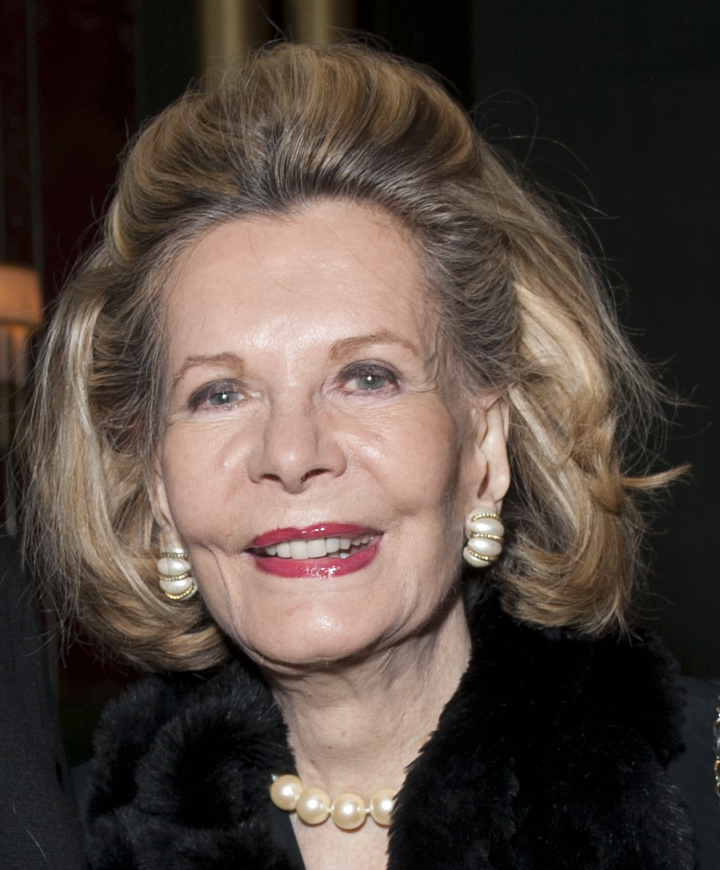 By Megan McKinney
Thirty years ago this morning our thoughts, conversations and reading material were not focused on the pandemic that has postponed, cancelled or made virtual our glorious social season; instead we were basking in the attention Chicago was receiving from Town & Country magazine.
On the cover of the September 1990 issue was North Shore's Lisa Coolidge, standing alone in front of the Board of Trade Building. It was an issue devoted entirely to our city, as proclaimed in the cover line. WORLDLY. WONDERFUL—AND SECOND TO NONE CHICAGO!
That late August morning 30 years ago was also the dawn of a bustling 1990 Chicago fall social season, which is of particular interest to us today on the eve of a phantom 2020 fall social season. The Chicago Symphony would be celebrating its centennial with a spectacular street gala in October 1990 and Marilyn Miglin's Oak Street Council was planning to tent over its own street for a September 12 fashion show, chaired by Ultimo's Joan Weinstein, with 30 international retailers presenting their fashions to benefit Michael Reese Hospital and Medical Center.
Marilyn Miglin.
Although some of the fundraising events covered that month in Town & Country were similar to what they would continue to be, others have vanished completely and many of today's favorites would be far in the future. Also notable is that—while otherwise unchanged—the titles of a few boards, committees and even the institutions they support are no longer what they were 30 years ago.
Saks Fifth Avenue was then on the move, changing its address to another across the Avenue—and slightly north—from 669 N. Michigan to number 700. On the night before the actual relocation, September 7, 1990, there would be a black tie gala to benefit the Museum of Contemporary Art, the Women's Board of the Lincoln Park Zoo and the Costume Committee of the Chicago Historical Society (see what we mean about titles?) The chairman was Beverly Blettner, chair of almost everything in those days.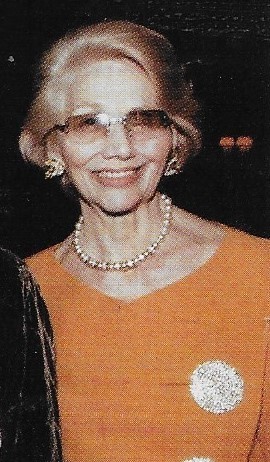 Beverly Blettner.
Nena Ivon.
The energy behind the Saks Fifth Avenue move was provided by Nena Ivon, a Saks icon from her teen years, who continues to vivify the lives of those in Chicago and elsewhere with her computerized NENA'SNOTES.
The next night, as reported in Town & Country's September Chronicle, would be the first Friday after Labor Day, which in those days was "owned" by The Woman's Board of the Children's Home & Aid Society of Illinois. Because 1990 marked the 70th anniversary of the Society's annual September Ball, the event was to be celebrated at the $50 million Cuneo estate in north suburban Vernon Hills. The spectacular Italian Renaissance-style mansion had been designed in 1914 by the great Benjamin Marshall for utilities baron Samuel Insull. Because of the locale, it was fitting that the gala chairman would be current lady of the house, Herta Cuneo.
Herta Cuneo, illustrated in 2010 by Tim Souers.
The September 1990 Town & Country was a delight—featuring almost everything for which we were searching—but it did not contain a list we wanted for this feature. Fortunately, there had been another, earlier, T&C issue devoted to our city, September 1978, which published just what we needed in its Top Drawer Chicago section.
On page 143, wedged in between Old Guard Addresses and Ten Most Prestigious Women's Boards, was Top Ten Benefit Galas. Aha! Let's take a peek and see how many of Town & Country's 1978 Top Ten Chicago benefits are still around 42 years later.
THE PASSAVANT COTILLION AND CHRISTMAS BALL
This event is so lofty—and so very private—that one must go to The   Encyclopedia of Chicago to find a picture of the first Passavant Cotillion in 1949. The annual ball continues to be Chicago's most prestigious benefit gala; although, like many others, it will take a hiatus this season.
LYRIC OPERA OPENING NIGHT AND OPERA BALL
There will be massive changes ahead for this gala, which will be explained in Classic Chicago later this fall within a feature on past Lyric Opening Night and Opera Balls, highlighting mega-supporters Shirley and Pat Ryan and other regulars of the grand evening.
RUSH PRESBYTERIAN ST. LUKE'S FASHION SHOW
In 2009, the Fashion Show was transformed from an exciting, unique stage production to a standard runway show. Without the pizazz of longtime producer-director-set designer Skip Grisham, the show ended altogether in 2016. Above: Mayor Jane Byrne with daughter Kathy in 1981.
ANY DINNER DANCE HELD IN THE ART INSTITUTE BY ITS AUXILIARY
The pictured occasion was the Auxiliary's 40th Anniversary Gala in October 2013. During non-virus years, the Auxiliary continues to be one of Chicago's most prestigious support organizations, with invitations to its benefits highly prized. 
CHICAGO BOYS CLUB BALL
Now Boys & Girls Clubs of Chicago, the ball, sponsored by the beloved organization's Woman's Board, is assured enduring popularity, especially with such glamorous couples as Meredith and Patrick Wood-Prince.
RAVINIA FESTIVAL OPENING NIGHT
The above image is of the cocktail reception for a typical Ravinia Opening Night, which includes an elaborate tented dinner and the evening's musical program.
MARATHON GALA OF CHICAGO SYMPHONY ORCHESTRA WOMEN'S ASSOCIATION  
The Marathon was soon to end; however Classic Chicago will publish a full retrospective feature about the CSO Opening Night Gala, with many vintage and semi-vintage photographs, later this season.
CONSULAR BALL FOR THE LIBRARY OF INTERNATIONAL RELATIONS
The very popular Consular Ball, which honored the city's consular corps and raised funds for the Library, has not existed since 2001.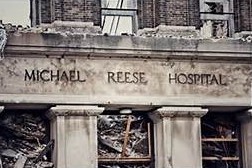 THE CRYSTAL BALL
The Crystal Ball ended with Michael Reese Hospital and Medical Center, which it supported with gusto; however, Classic Chicago will publish a retrospective feature on its colorful Chairmen during the 2020 season.
THE SEPTEMBER BALL OF ILLINOIS CHILDREN'S HOME & AID.
The 2020 September Ball was to have marked the Woman's Board's Centennial, which will now be celebrated virtually on September 12. Mrs. Potter Palmer II was the venerable board's first president in 1920.
Classic Chicago will continue to celebrate the tradition of the city's social season well into Fall 2020, highlighting the impressive institutions for which crucial funds must contiune to be raised.
Edited by Amanda K. O'Brien
Author Photo: Robert F. Carl