By Michelle Crowe
Refined tie dye in Vogue Italia, 1970s.
One needn't be packing a camp trunk this month to feel the moment is right for a bit of tie dye. Equally loved by laidback preps, artistic bohemians and surfers, the former favorite of the counterculture is just the thing to wear on repeat this summer.
With beautiful resist dying traditions all over the world, including West African textiles, pre-Columbian Peruvian fabrics and Japanese shibori, there can be a sophisticated, global feeling to these pieces. There are also exuberant, carefree, wildly colorful takes that are decidedly more American.
Christian Dior, Spring/Summer 2019.
With tie dye making appearances on the runways of Christian Dior, Stella McCartney, Prada and more, the difficult part of a choosing a signature swirl can be not going overboard with all the groovy options.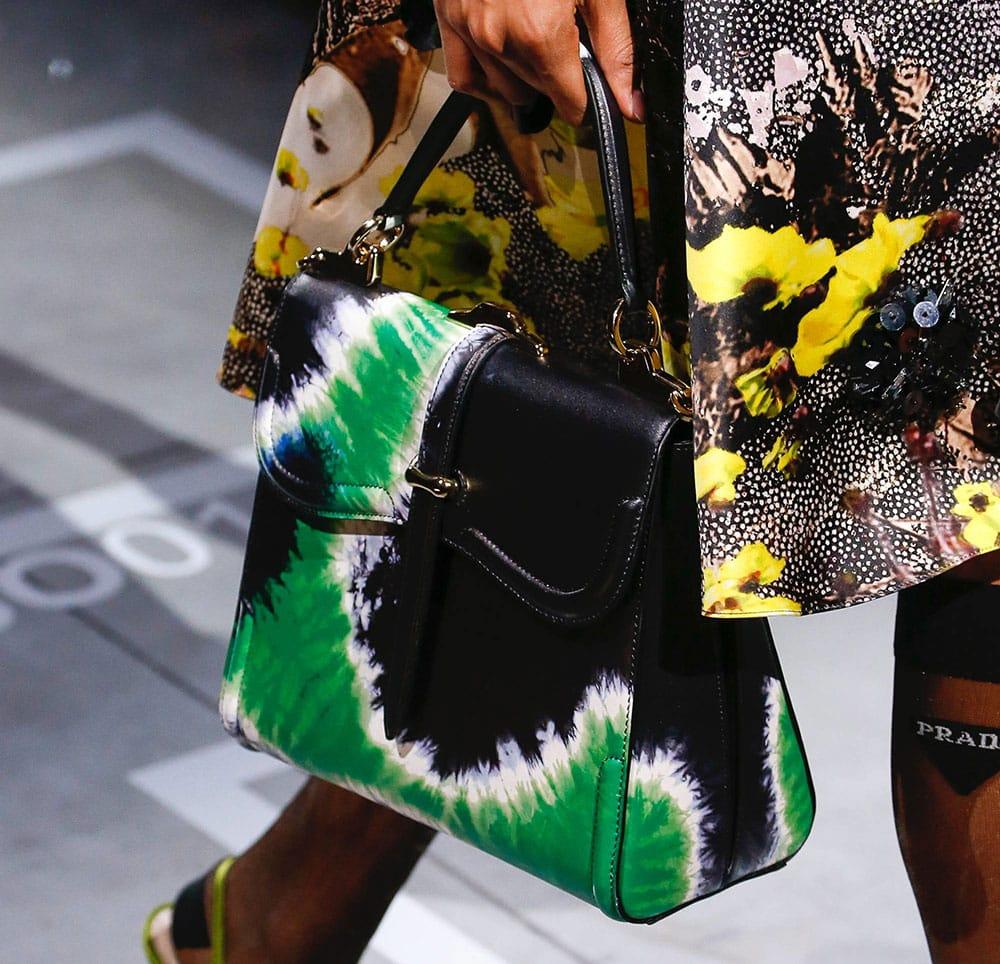 Future heirloom bag from Prada.
It's best to find a piece or two that genuinely speaks to you. Prada did a bit of dip dye in 2004 and those bits look spot-on this summer if you haven't Marie Kondo'd them away by now. The moody, gorgeous bags the house designed this season have that same sense of perennial cool. 
The Bright Side tie dye capsule from Ralph Lauren.
Proving the adage that you only really regret the things you don't buy, I missed the moment and found myself wildly disappointed to find a cable knit Ralph Lauren sweater from the "bright side" capsule sold out before I could snag one. It was an unexplainable infatuation, completely outside my usual sense of of style. Something about its bright, sunshiny rainbow is just the optimistic knit I need for weekends by the lake. I'm hoping for a restock. Whether tie dye is nostalgic or fresh for you, designers of the world recommend finding your level of wild and getting ready to let the sunshine in wherever you go this season.  
The fabric of our lives. Cotton goes all-in on tie dye, 1970s.