Linked to Our Hearts
By The Editors and Friends
With these brief snapshots of wonderful people, many of whom have appeared on our pages, we honor those we have lost this year. We will remember them always. If you dreamed about them, you'd wake up smiling. Those were the sort of friends they were.
Virgil Abloh
Virgil Abloh, the transcendent designer, creative director, and entrepreneur worked so prolifically across the mediums of music, art, and fashion that he managed to revolutionize entire industries in his brief 41 years on earth. Trained as an architect, he designed an entire way of life for legions of young people. I know this for certain because my 14-year-old son shared the sad news of his passing with me. He is one of those young people who can't get enough of Virgil's album covers, his clothes, his DJ sets at music festivals. That kind of reach is incredible.
Virgil's irreverent streetwear at Off-White led to Louis Vuitton, where he infused a sense of joy into the menswear and accessories of the storied house. That joy, and his wonderful willingness to express it, made Virgil unique among fashion insiders, who so often pride themselves on ennui and disillusionment.
How lucky we were to have this spirit living and working among us and committed to creating unique experiences right here in our (and his) beloved Chicago. From the MCA exhibit to the talks Virgil gave at the museum, and the phenomenally vibrant Louis Vuitton pop-up shop, we had glimpses into his truly inventive mind.
So many Chicagoans benefitted from moments with Virgil. These musicians, artists, and designers will carry on, inspired by this lovely man, reminding us always that Virgil was here.
Well done. Rest well.
~ By Michelle Crowe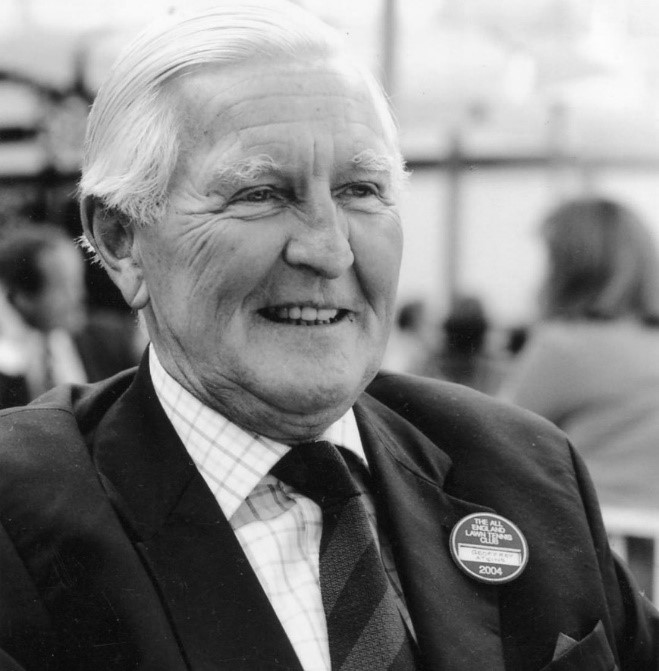 Geoffrey Atkins
A world racquets champion for 18 years straight who spent an important period of his life in Chicago and Lake Forest, Geoffrey Atkins is widely regarded as one of the greatest players of the quintessentially British sport, a game played indoors with a hard ball rocketing about at such speed that competitors could get killed if struck by it.
"As the game is quite dangerous, you have to concentrate," the English-born Atkins told me many years ago. "There wasn't much fooling around on the court during a match. I was excited by the speed of the game and the satisfaction of getting hard shots back.
"Rackets has been one of the most important influences of my life."
He first earned the world championship in 1954 – a year after Queen Elizabeth was crowned – and held it until 1972 before retiring undefeated. In addition, Geoffrey was an excellent squash player, capturing the Chicago City Squash Championship in 1955-56, among his other titles. He was an avid recreational tennis player and golfer well into his 70s, and during the Wimbledon fortnight, the Englishman could often be found watching matches at Centre Court.
 ~ By David A. F. Sweet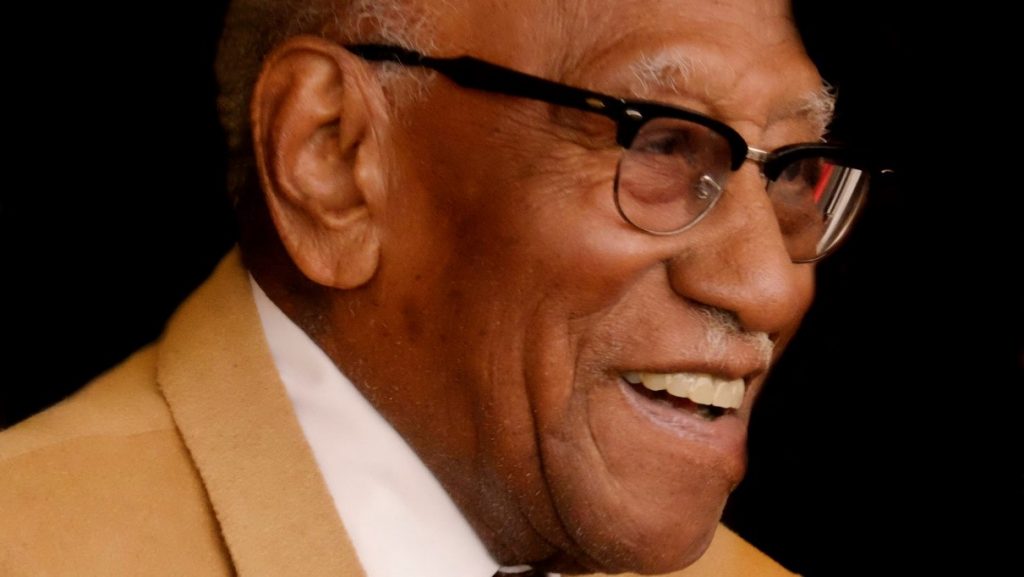 Timuel Black
Civil rights activist, educator, author and historian,. (1918-2021) was for many the face of Chicago history. The great-grandson of slaves and the son of sharecroppers who came to Chicago during the Great Migration, he grew up in Bronzeville, graduated from DuSable High School and Roosevelt University, earning his masters from the University of Chicago. A teacher for over four decades at area high schools and colleges, he was an organizer of the Chicago contingent for the 1963 March on Washington and urged Harold Washington to run for mayor. Heralded by U.S. Senator Dick Durban as "for me and so many others—a personal hero," Black received many honors for his service in World War II and his writings and civil rights work. He received the University of Chicago's prestigious Benton Medal for Distinguished Public Service in 2017. The university commended "his combination of historical training and understanding of Chicago history to his work on the Black Metropolis Oral History Project." He was the author of Bridges of Memory, a two-volume history of black Chicago, and his memoir, Sacred Ground: The Chicago Streets of Timuel Black  
~ By Elizabeth Dunlop Richter
Richard Driehaus
Richard Driehaus, thoughtful philanthropist, brilliant businessman, dedicated preservationist, enthusiastic museum founder, was quick to laugh, eager to throw a party, and eternally honing a work ethic nurtured by his parents and the Catholic schools he attended and burnished on the floors of his investment firm, Driehaus Capital Management LLC.
Richard died of natural causes on March 9, 2021, at the age of 78. He was a larger-than-life figure whose magnetic personality was matched only by his enormous generosity.  Both individually, and through the work of The Richard H. Driehaus Foundation and the Richard H. Driehaus Charitable Lead Trusts, he supported an array of different organization and initiatives, including many in and around Chicago.
 In 2003, Richard Driehaus set out to restore the 1883 Nickerson Mansion to create a public space to share his passion for late 19th century arts and culture, architecture, and design. The Museum is just part the grand legacy of this self-made Chicagoan. Today, his entrepreneurial, positive, and resilient spirit echoes  the spirit of those of who came before him, who built and rebuilt the historic corridor of East Erie Street. As he carried their torch forward, those of us entrusted with his charitable legacy will assume his mantle of lifelong learning, the importance of giving back, approaching one's endeavors as a masterpiece, and the unyielding belief in the power of art and architecture to inspire minds
~ By Julie Treumann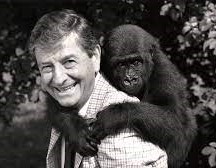 Dr.  Lester Fisher
If animals can speak on Christmas Eve as some believe, there was a cacophony of praise murmured amidst the Zoo Lights at the Lincoln Park Zoo from creatures great and small celebrating Dr. Lester Fisher, who died just days ago at 100.  In his four decades of leadership he transformed the Zoo, making it an international leader in conservation and care of animals, an institution celebrated around the world, and a welcoming spot, at no cost, for Chicago. Quiet in nature, Fisher knew how to listen to both people and animals.  Early on, his director's office was located in the monkey house, and he developed a love for gorillas, particularly the famous Bushman.  He related recently how he loved to visit him and talk a bit.  He came to the Zoo as a part time veterinarian just after World War II, having had a chance assignment of looking after General Patton's bulldog Willie. When the legendary Marlin Perkins left for the St. Louis Zoo in 1962, Fisher became Zoo Director and served for four decades.  Perhaps most famous as a leader in the conserving gorillas, he transformed the Zoo into a happy home for all animals, and a place to go during tough pandemic times.
~By Judy Carmack Bross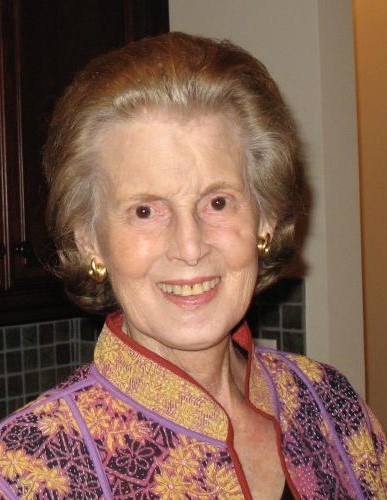 Pamela Kelley Hull
Pamela Kelley Hull died in Lake Forest on November 10, age 93.  She was the granddaughter of Stanley Field, longtime head of the Field Museum of Natural History and a nephew of the first Marshall Field.  A native of Cheshire, England, Stanley may well have inspired Pam's enduring affinity, familiar to all her friends, for Anglo culture and the British country house.  A walk through Pam's well-made garden told the tale.  A collaboration with the renowned designer John Brookes, it was a colorful and enchanting "English muddle" of delphinium, clematis, and lush David Austin roses.  She loved the lore of gardens too, and her research into the records of the Lake Forest Garden Club (which she served as president 1978-80) uncovered a trove of glass lantern slides picturing many lakefront gardens now lost to history.  Her aesthetic interests took her further afield to London and courses sponsored by the Attingham Trust, in which she explored many facets of British landed estates and their vast holdings of pictures, books, porcelain, and textiles.  She became something of an expert herself.
Pam was married first to Vernon Armour, with whom she had four children (Linda Kelly, Cynthia Landreth, Vernon K., and Gordon F.) and later remarried to Roger B. Hull.  She was generous to many Chicago and national cultural institutions.  A last major benevolence was her lead contribution to the restoration of an elaborate overmantel by the 17th c. master carver Grinling Gibbons, a work long in storage and scheduled to go on display at the Art Institute late this spring.  Godspeed, Pam, with our gratitude. 
~ By Celia Hilliard
~ Helmut Jahn
There is a reason so many preservationists have advocated for repurposing and reinvesting in Helmut Jahn's architecture. Jahn was a groundbreaking and evocative designer who brought us some of the world's most bold and memorable spaces. Far from mundane, his public spaces are awe inspiring. His mastery of scale and proportion created spaces that continue to amaze and inspire those who visit.
Landmarks Illinois partnered with Jahn for many years to imagine a reuse for his one-of-a-kind James R. Thompson Center in Chicago. We have called attention to the long-threatened, Post Modern building on our Most Endangered Historic Places in Illinois four times since 2017 and remain committed to preserving his design vision. Today, we await the National Park Service's final decision on a nomination we commissioned to include the Thompson Center on the National Register of Historic Places, making it one of the first buildings from this period designated as historic in the United States.
Jahn was unapologetic about bringing his bold ideas to life. Now, it is our job to preserve the work of this masterful provocateur who helped to distinguish Chicago's skyline from every other city. We look forward to the reuse of both the Thompson Center and his Lakefront Center as exciting destinations and remain committed to protecting Helmut Jahn's unique and dynamic design legacy.
~ Bonnie McDonald, President and CEO, Landmarks Illinois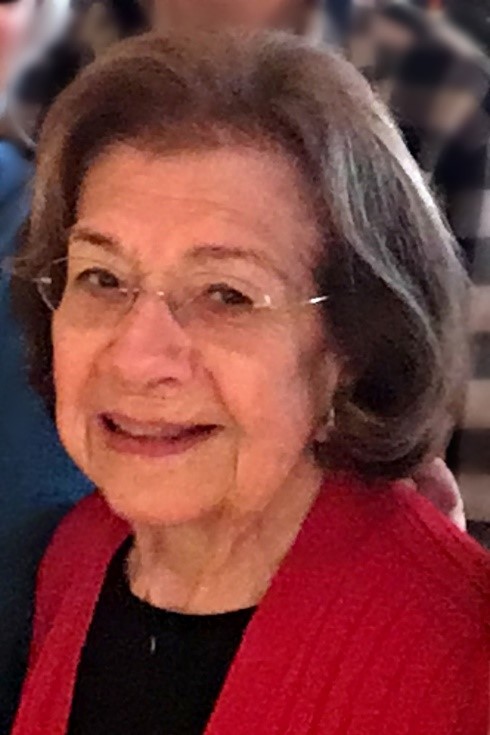 Jan Jentes
Jan Jentes, whose self-effacing and quiet manner might belie her dynamic leadership of so many community and cultural  organizations including those at the Art Institute of Chicago, is remembered by her 19-year-old grandson Lazlo Jentes, a first year student at Macalester College, in the poem below.
I think of you in splash of paint
On canvases you wrought anew
In carpet indentation faint
From seats that once supported you
In suits and finery adorned
Clothes worn today to softly mourn
And were you here to watch me fly
A smile on your lips would lie
So while I grieve lost love of art
Your inspiration mends my heart
And though these words were written weeping
You're on your feet again, not sleeping
In golden halls above away,
Where shows and concerts for'ere replay.
~ By Laszlo  Jentes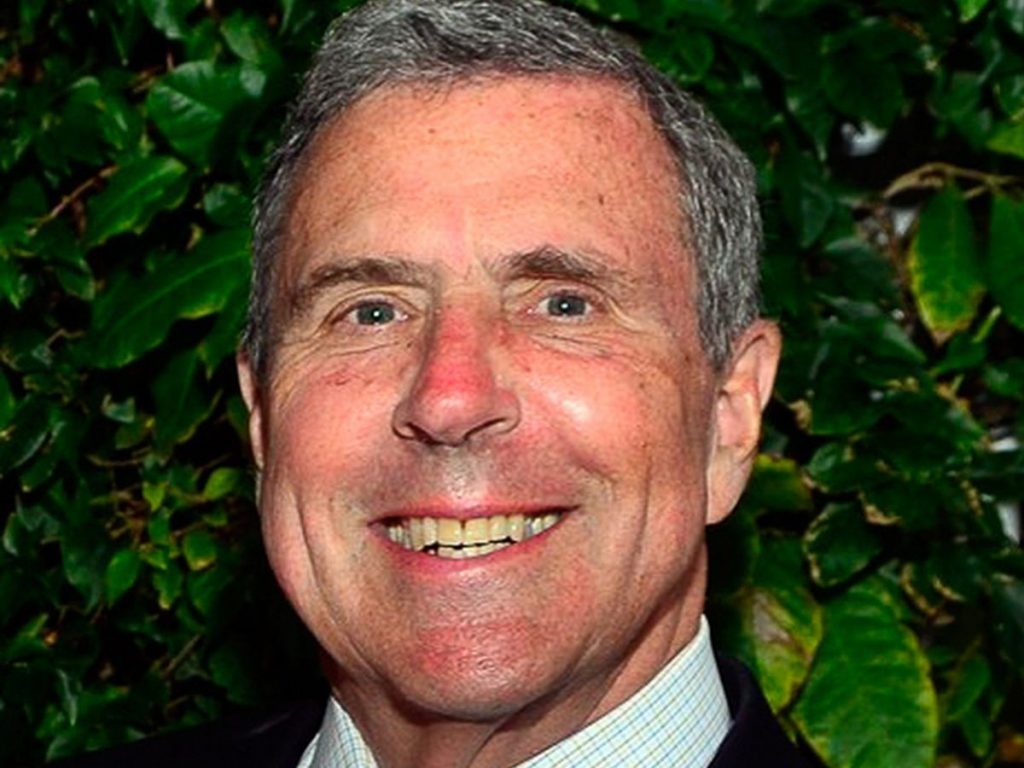 Fred Krehbiel  
I, like so many others, was blessed to have known Fred Krehbiel.  In my case, he was a presence since I was a little girl and guided me on many levels, not the least of which was as a member of my board of directors as I founded and built my business.  He always found time to listen and help regardless of how busy he was himself.  Fred was a deeply loyal and caring friend who quietly sought ways, large and small, to help scores of people and to make a difference.  He was the most generous person I have ever met.  He lived by and embodied the Golden Rule and believed that all lives have equal value.  His was a life well lived and for those of us to whom he was a guiding light, his death leaves a permanent void.
~  By Leslie Hindman
Carey MacFarland Lennox  
For those of us lucky enough to have known Carey, her death from colon cancer in early May at the age of 59, robbed us of a caring and compassionate friend.
Carey lived life to the fullest.  A "lifer" at Latin; a Middlebury graduate with a fluency in Italian and a love of all things Italian; a photographer who was able to capture those special, unscripted moments;  an artist, creating stunning beaded necklaces;  a connector of people who never forgot a birthday and loved to celebrate important milestones and holidays; Carey wove all this together with her career and her family.
May we celebrate knowing her, and never forget her deep and generous love.
~  By Amy Morro   
Betsy  McCormick Lelyveld
Those who knew Betsy McCormick felt they were with a person filled with bright enthusiasm,  a determined work ethic and the big heart she took everywhere despite a lifelong battle with disability.
Always a passionate advocate for women and children, she held strong opinions, could fight fiercely and focus clearly. She called attention to unfairness and promoted community involvement.  As a Junior League volunteer, she helped organize a project at Family Focus, a drop-in center  serving struggling women with small children.
A diligent researcher, she was head librarian of the Joseph Brennemann Library at Children's Memorial Hospital.  She helped create the first Medical Library certification examination and the Medline computer search system. 
She served on the Woman's Board of Lincoln Park Zoo, the Guild of the Chicago History Museum, and the Infant Welfare Society
Betsy and her husband Steve raised daughter Katie in Chicago and spent summers at their home on Lake Geneva.  Her final years were in La Jolla near her family when she needed more intensive support.  During the pandemic, her family could regularly be seen waving, with balloons and signs four floors down so that she might see them, maintaining a lifelong commitment to making her happy.
~ By The Lelyveld Family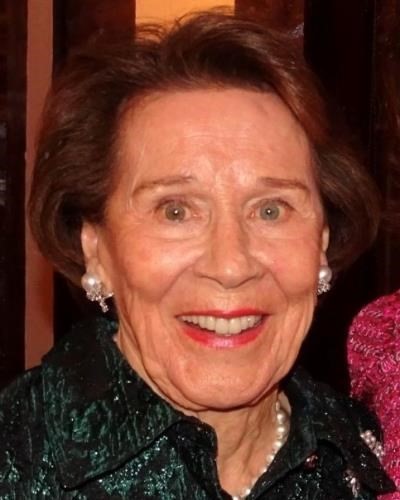 Suzanne Carbonneau Mack
The strikingly lovely and beautifully educated young woman from Montreal, spotted by the handsome American who sweeps her off her feet and back to Chicago.  This charming true-life story belonged to Suzanne Carbonneau and her husband Walter Mack, who contributed to the fabric of our City in significant ways. For those of us who visited with Suzanne and her school friends at Murray Bay, Quebec reunions, we saw the savoir faire and French wit she shared throughout her life and the fun of her childhood in that cosmopolitan French Canadian hub. Her ancestors from Bordeaux were among the first European settlers in the 1600's.  Her late brother Guy served as Canadian Senator and Speaker of the Canadian Senate, and another brother Pierre, as a Canadian General. She loved sharing with her daughters Linda Mack and Elaine Timbers and her son  Stephen Walter Mack their French connections.  Beautiful of dress and of manner, she reflected the je ne sais quoi of her ancestors.
A championship golfer, she shared her wise skills with the Woman's Board of Rush University Medical Center, Woman's Board of Northwestern University, the Antiquarian Society of the Art Institute, The Women's Board of the Field Museum, and The Contemporary Club.
~ By Judy Carmack  Bross
Florence McMillan     
Florri McMillan gave off sparks.  She was smart and funny and optimistic all of which enabled her to overcome what seemed overwhelming physical challenges during her life.  Although her pals  managed to discourage her from learning to fly,  there was little else Florri wouldn't try. Occasionally we got caught up the wake of her latest passion but none of us could match her versatility.  A gifted writer Florri could present a scholarly paper to a group of academics in the morning and sponsor a one woman show of her abstract art that evening. 
Now that she is free I imagine Florri is finally getting to fly, making ever bigger loops as she soars gleefully through the air.  30
~ Adrian Foster
Jack Sandner
 The youngest chairman in the history of the Chicago Mercantile Exchange, Jack Sandner guided what became CME Group to its perch as the world's largest derivatives marketplace. But family was what mattered most to him.
He was omnipresent in his support of his children's and grandchildren's activities. Said Andy McKenna, a longtime friend and chairman emeritus of McDonald's, "If there was a book about being good to your family, it would be about him."
All of his children with his wife Carole were adopted. Jack also helped other families adopt children. He embraced helping others. Said his son Chris, "He was available to anyone who sought his counsel or general support. My father never gave up on anyone."
As a boy, his bare-bones apartment on the South Side was heated by a pot-bellied stove. The pugnacious youngster became a successful Golden Gloves boxer. Jack's boxing mentor was Tony Zale, and he credited a gift from him – the book The Power of Positive Thinking –– as turning his life around.
Jack is deeply missed. His impact was immense –just like billboard of his smiling face, which hovered above a Chicago expressway after he passed away.
~By David A. F. Sweet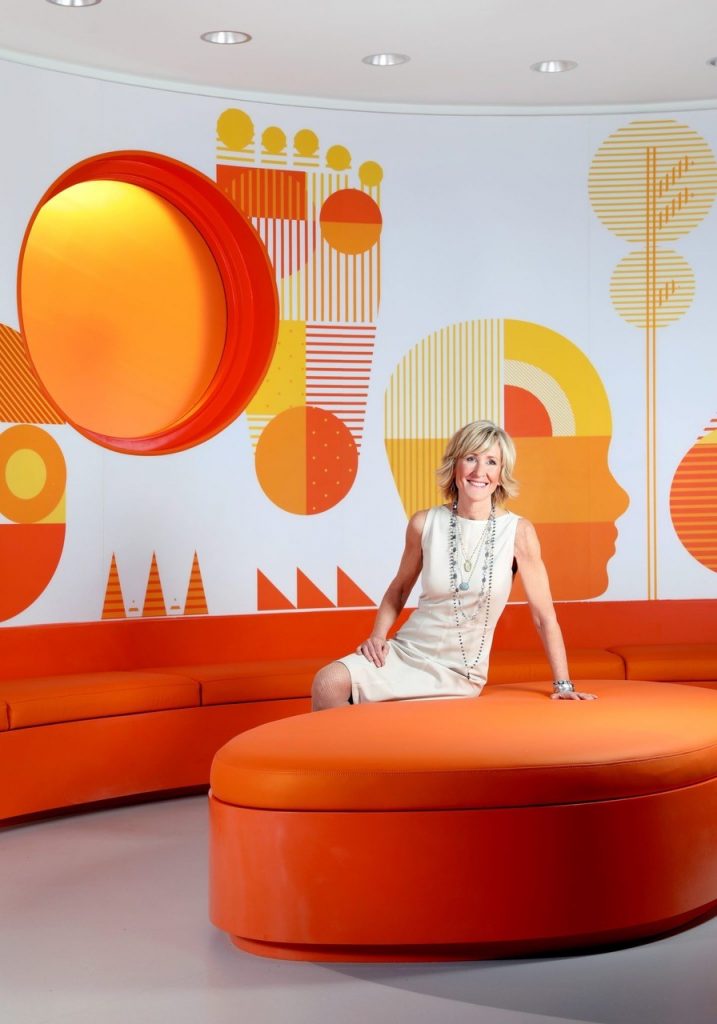 Joanne Smith
At her death on September 6, Dr. Joanne Smith received worldwide tributes for her leadership and vision as President and CEO of the Shirley Ryan AbilityLab. At that time Shirley Ryan shared Smith's far-reaching impact as did Connie Coolidge, a volunteer leader there in many capacities. Their words capture many of the reasons people admired this internationally acclaimed leader in her field.
From Shirley Ryan:
"Dr. Joanne Smith was a transformational and visionary health care leader. Her impact in the field of rehabilitation sciences will be felt globally for many generations to come.  Joanne blended a culture of hope and positivity, integrating scientific research, technology and superior clinical care. I was honored to be her colleague and friend and will miss her always as my soul sister."
And from Connie Coolidge:
"Joanne was a visionary with an entrepreneurial spirit. She set ambitious goals and was tenacious in reaching them, quickly pivoting around any obstacles she encountered. She led by example, working harder than anyone, fueled by her enthusiasm for the project at hand. She was compassionate as a doctor, quick to share a laugh with patients."
~ Judy Carmack Bross
Valerie Solti
 Although she was born in Yorkshire and based in London while she and her husband toured international music venues, Valerie Solti said she became a "total Chicagoan" the moment she landed in our town. Wife of Sir Georg Solti, music director of the Chicago Symphony Orchestra from 1969 until l991, she loved our architecture, art and our citizens. She was the most personable person I ever knew, following the lives of musicians and friends, their children and grandchildren, and developing opportunities for talented young musicians through the Solti Foundation she established.
Her daughters Gabrielle and Claudia and her four grandchildren brought her much happiness, and she built true friendships. She was so pleased when Claudia moved to the United States.  Valerie was a dedicated humanitarian who helped both people and animals.
I met Valerie when she first arrived in Chicago and moved into the Mayfair Hotel where I worked.  They travelled a lot and her primary concern was that the Maestro felt at home there.  A BBC broadcast journalist, they met when she interviewed him. He was the love of her life. Claudia told me that her last word was Maestro.
~ By Biba Roesch
Laura Sudler
My Mother, Laura Sudler was a funny bird in many ways.  A vivacious, bright individual, with an extremely loving heart.  She spent a lifetime learning, cultivating meaningful friendships and cherishing family. 
She was a master of telling it like it is – with her shoot from the hip sensibility. 
If she liked you…she loved you.  If she didn't…well, she would tell you that too. 
As a Mother, she made some impressions subtly through a framed collection of sayings discretely displayed around the house.  As a youngster I didn't grasp the full meaning of these snippets of wisdom, but as a parent their meaning rings true!
Here are a few that I now have hidden in my home awaiting discovery.
"Children, move out now…while you still know everything".  Any parent with teenagers can see why my mother displayed this prominently.
At our summer home, discreetly displayed in a lovely cross stitch: "Who invited all these tacky people?"   Funny, but often true!
"Ask not what your Mother can do for you.  Ask what you can do for your Mother" Was displayed in the kitchen for maximum effect and minimal results.
There is one sign that Mom doesn't have.  I would like to give it to her now.  It reads,  "Thanks for everything Mom…I love you."  I am pretty sure that one would be out for everyone to see.
~ Zack Sudler
Frank Sullivan
When we lost Frank Sullivan in June, major Chicago media discussed Frank's many facets, including his years as an award-winning Chicago Sun-Times reporter, his role as Press Secretary to Mayor Richard J. Daley and his 1989 best-selling book about the late mayor, Legend.
At Classic Chicago, we remember Frank best as Publisher of Avenue M, which he bought in 1985 and smartened up, bringing in a team that today is a core of Classic Chicago. He hired Kay Whitfield as Director of Photography, assigned Judy Bross a delightful column, titled Judy's People, and named this writer his Editor.
Frank lived long, vital years, rich years—91 in all—always learning, continually growing and forever remaining in the middle of his life, packing several careers and many interests into those years and stretching them out. One can scarcely have regrets, but we do miss him.
~ By Megan McKinney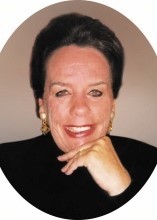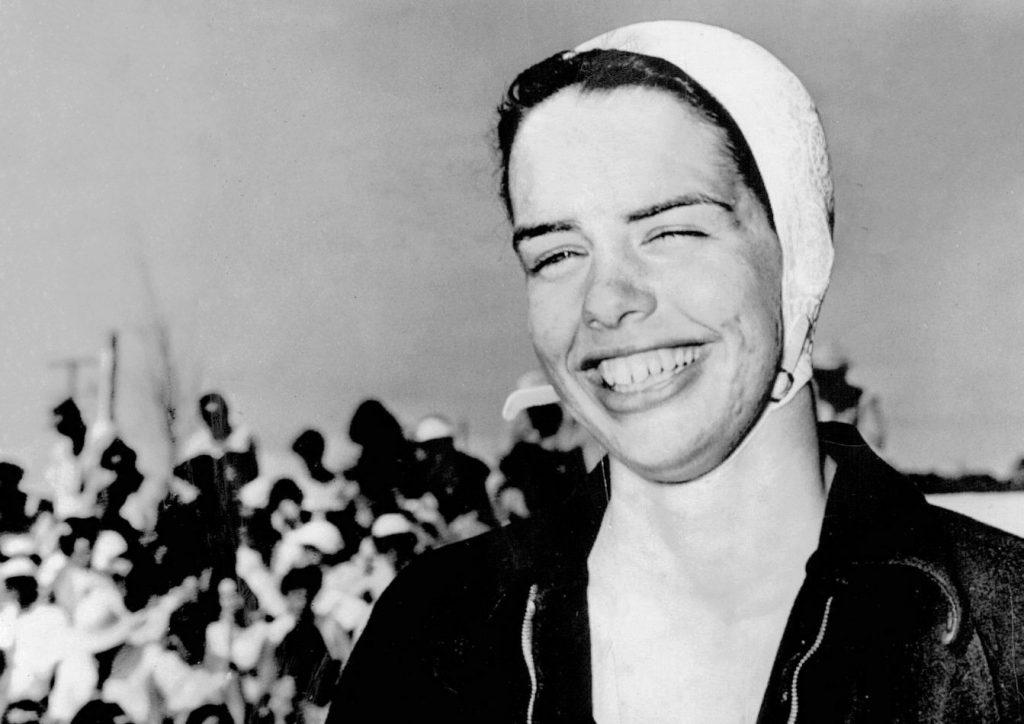 Marilee Stepan Wehman
Marilee Stepan Wehman, a Chicago, Winnetka and Palm Beach fixture, had a personality "as big as the Ritz" and a heart to match. She was devoted to her beloved husband Richard, their four children, nine grandchildren and six siblings. An Olympic bronze medal winner in the 1952 Helsinki Olympics 4X100 meter freestyle relay, she continued her Olympic involvement as one of the first women and former Olympian to serve on the US Olympic Committee; she served on the Chicago 2016 Olympic Bid Committee and was a torch carrier for the 1996 Atlanta Olympic Games. She is in the Chicago Sports Hall of Fame. Marilee was an active member of the Women's Board of Lyric Opera for over 50 years, and a member of Lyric's Ryan Opera Center Board for more than 35 years. She was a People Making a Difference honoree of the Junior League and a founding trustee of the Cristo Rey High School in Pilsen, a program for students to study four days a week and work one day a week earning tuition money. "Cristo Rey is the best thing I have accomplished" she stated. There are now over 25 Cristo Rey High Schools in the country.
~ By Katherine Harvey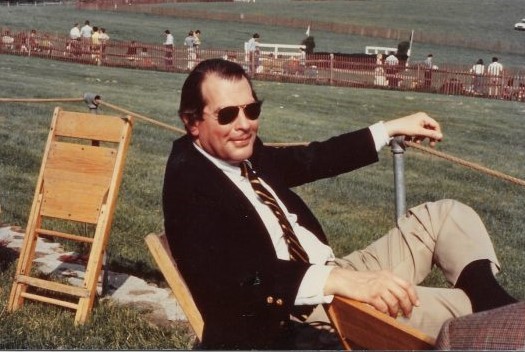 Robert Whitfield
Robert Whitfield died in October following a fall on a stairway within his Gold Coast apartment. Among his keen avocations were architectural history and the photography of Chicago's spectacular buildings, from which Classic Chicago benefited in its earliest days. He had been a Wall Street lawyer, London investment banker, Philadelphia general counsel and Chicago management consultant to the legal profession, as well as a novelist, a writer of political essays and a fine arts photographer. He was father of Classic Chicago Director of Advertising Kay Whitfield  
~ By Megan McKinney