By Judy Carmack Bross
"What I have learned from my wife Gigi is to never be afraid to ask questions.  Don't be intimidated by what you need to learn.  My family keeps me motivated to do complicated things. I have to be optimistic for the future because of my kids." Andrew Schwertfeger, filmmaker and venture capitalist in the climate innovations arena, on his recently released This Is Where I Learned Not to Sleep.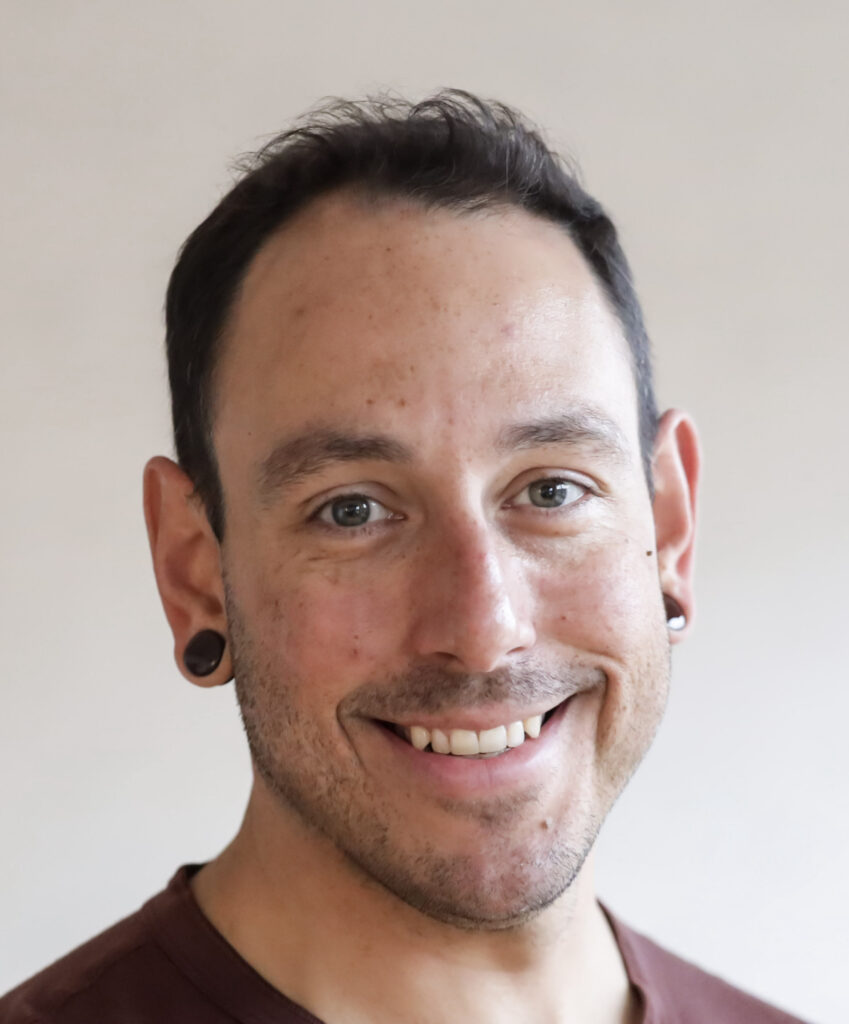 Andrew Schwertfeger
This Is Where I Learned Not to Sleep is the latest community impact-focused short film produced by Chicago's Andrew Schwertfeger, previewed recently at the Davis Theater followed by a panel discussion featuring leaders striving to end domestic violence in Chicago. 
 Retired Police Lieutenant Mark Wynn, the law enforcement officer who describes in the film seeing his mother brutalized by his stepfather, spoke to the full house about what he endured as a child.  Wynn has devoted his life to ending violence by working as a national leader in his field, training and advising police commanders, patrol officers, prosecutors, judges, legislators, social service providers, victims' advocates and healthcare professionals.  "We wanted to tell multiple stories about breaking the cycle of violence but we were filming in March of 2020 when Covid shut us down," Schwertfeger said.  "We realized we had so much already, that Wynn became our focus and the 38-minute documentary is his story."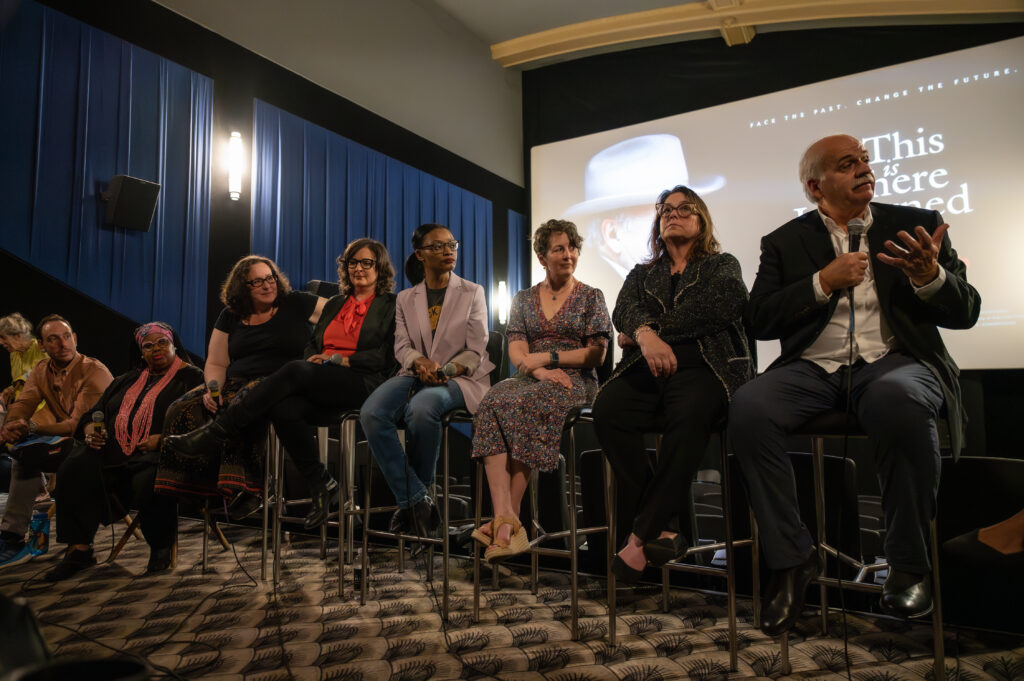 Targeted for fall film festivals, This is Where I Learned Not to Sleep stimulated purposeful discussion among the panelists present, chosen in part for the broad perspective of services they represent.  Moderated by CBS Chicago Evening News Anchor Irika Sargent, the panel included Sophie James, Manager of the CAN Hope Project for the Chicago Children's Advocacy Center, Stephanie Love-Patterson, Executive Director, Connections for Abused Women and their Children, Char Rivette, Chief Executive Officer, Chicago Children's Avocacy Center, and Aileen Robinson, Assistant Director, Crime Victim Services, Chicago Police Department.  Filmmakers Anne De Mare and Kristen Kelly as well as Schwertfeger and Wynn also participated in the wide-ranging discussion.  "We tried to bring together leaders who don't usually get an opportunity to have an in depth, nuanced dialogue about working together, and I think it made the conversation very special," Schwertfeger said. "Domestic violence brings so many challenges, whether in the advocacy and social service, or law enforcement areas. We hope that this film will help build bridges. We plan to offer similar showings followed by panel discussions, across the country in the future."
Growing up with a fascination for film, the native Chicagoan has found a way to bring stories such as Wynn's to the screen for maximum impact. Schwertfeger told us:
"I have always been in love with films and the story telling aspect.  I started working on low budget narrative films in New York. In some cases, they were good movies, and in others maybe a little mediocre. When I moved back to Chicago, I decided I wanted to use character-driven storytelling to make a real-world impact on different social issues, and to shine a light on stories that otherwise might be overlooked. To find ways to change people's thinking about things.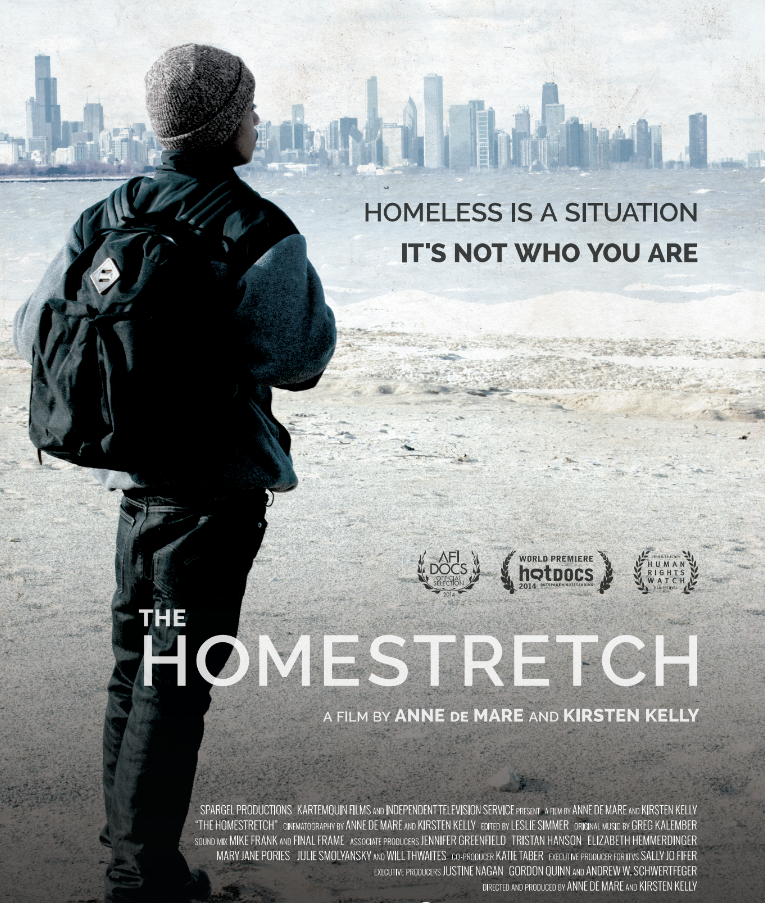 "In The Homestretch, which released in 2015, we focused on youth homelessness by telling the stories of three homeless teenagers, how they cope with everyday issues like school and work, and the nuances of their struggles. We wanted to educate people about the circumstances that lead to youths becoming homeless and break down the common stereotypes people have about them."  
Taking tough issues to heart is something Schwertfeger learned at a young age from his parents Tim Schwertfeger and Gail Waller who among other purposeful community involvements founded Chicago Scholars, in 1996.  Andrew sits on the Associate board there today.
 "My family has always prioritized helping others. It was always engrained in me."
In addition to family and films, Schwertfeger focuses on climate initiatives.
"A few years ago I started doing some impact-investing work and have more recently focused on various climate and environmental efforts. I am on the board of Evergreen Climate Innovations, a nonprofit that has pioneered a 501vc® model. It provides seed investments and hands-on support to entrepreneurs developing hard tech solutions to climate-related problems. We get involved at the very early stages and try to bridge the gap between the R&D lab and a scalable business. All returns on the investments are re-cycled back into funding other early-stage companies."
Schwertfeger, a Latin School graduate along with his wife Gigi, make a valued mark on Chicago through community service, philanthropy and activism, encouraging their own young sons to care for others.
To learn more about where to see "This is Where I Learned Not to Sleep" visit: https://www.thisiswherefilm.com/