By Judy Carmack Bross
From "Zoo La-La" in 1977 to 2023's "Reaching New Heights," themes chosen by Lincoln Park Zoo's Zoo Ball co-chairs have always reflected the party's panache and ability to let its unique location enrapture guests as well as the animals all around them.  As 2023 co-chair Nina Winston Kohn said:  "Somehow a gala in a zoo brings out the inner child in everyone."
2023 Zoo Ball Co-chairs Nina Winston Kohn and Angie Euston
"We bonded over a mutual love of giraffes," co-chair Angie Euston told us.  "We are creating a beautiful sunset safari, executed by Vince Hart of VH Designs and Frost Lighting, including South African flowers, as our tribute to our favorite animals at the Zoo.  We expect 800 guests on the Zoo's main mall dancing under the stars to the music of The Don Cagen Orchestra following an elegant dinner prepared by Blue Plate Catering."
"Guests are very respectful of the animals and often reflect their love for them by wearing jewelry and patterns with animal designs," Winston Kohn said. "The location has a magical quality for guests and we look for all the ways we can share something so special."
Being a part of Lincoln Park Zoo has been important for both chairs. Kohn, who grew up in Chicago and New England, remembers that the Zoo was always her mother's favorite cultural visit in our city, and for Euston, a 20-year Chicagoan, "the Zoo has been a home base through the years for my family."
The Woman's Board of Lincoln Park Zoo is the Zoo's largest annual donor with the Ball as its primary fundraising event. Considered by many as the al fresco extravaganza of the summer, Zoo Ball makes sure that free admission to Lincoln Park Zoo continues to be available to all among other initiatives.
The backdrop to all the fun is the Zoo itself which is grounded in purpose:  care, conservation, and community.  Animal care takes priority over everything, with onsite research teams, staff and volunteers providing care and promoting  positive welfare for all animals.  With one of the largest zoo-based conservation and science programs in the country, the Zoo funds, supports, and leads research projects locally and globally.  Through engagement and education, the Zoo connects people and nature across Chicago and the larger global community.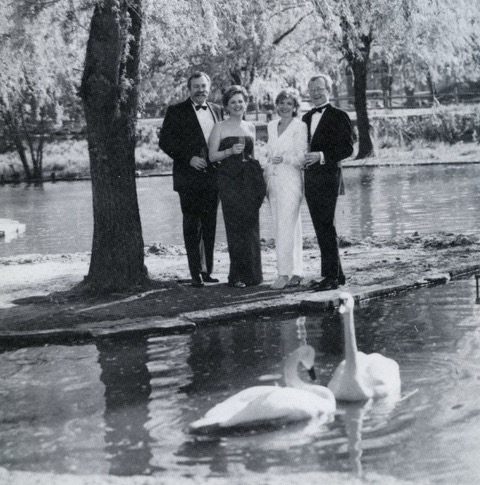 Nancy Trainer, with husband John, and Jenny Adams, with husband Jim, chaired "A Midsummer Night's Fantasy" in 1987
"A core group of our board, which has around 130 members, has stayed very involved since the beginning," Euston said.
Former Women's Board President Debbie Stocker chaired the first Zoo Ball in 1977.  We asked Abra Wilkin, a founding member of the Women's Board, about her memories of early Balls.
Abra and Jim Wilkin
"It was always great weather, everyone getting gussied up in their summer finest, and great bands.  An easy sell because who doesn't love animals and a chance to dance the night away among them?"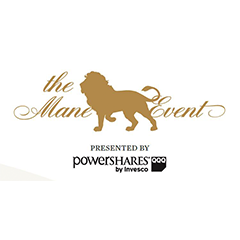 The Mane Event, 2015, chaired by Karen Eisenbart and Denise Stefan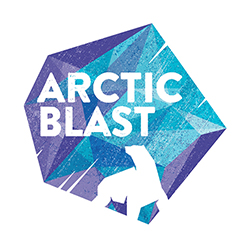 Arctic Blast, 2015, chaired by Karen Eisenbart and Denise Stefan
The Great Catsby, 2012, chaired by Cindy Ross Polayes and Susu Meder
2010 Co-chairs Kim Theiss and Peggy White chose the theme Rock & Roar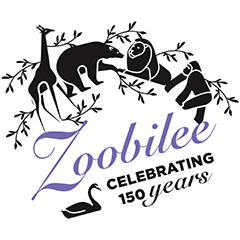 Anniversary celebration, 2018, with Co-chairs Krista Coan and Allyson Pooley
In 1998 Donna LaPietra and Joan Sulzer Werhane's "Cirque de Zooleil," hit new heights in themes but in 1983, chairs Sherry Lehr and Mary Jane Molloy, decided to go with the glamor of the evening, entitling the night: "No Theme, just an Elegant Party." 
From "Rock and Roar," chaired in 2010 by Kim Theiss and Peggy White, to "The Great Catsby" of 2012, headed by Cindy Ross Polayes and Susu Meder and "The Mane Event" in 2017, chaired by Mary Pearlman and Shawn Sandor, big cats were often the focus. For the 20th anniversary of the Women's Board Chairs Jean Hagerty and Emma Oslac chose ExZOOberance, showing the chairs' delight in word play, while in 1996 Helen Applegate chose an endearing "Zoo Babies Ball."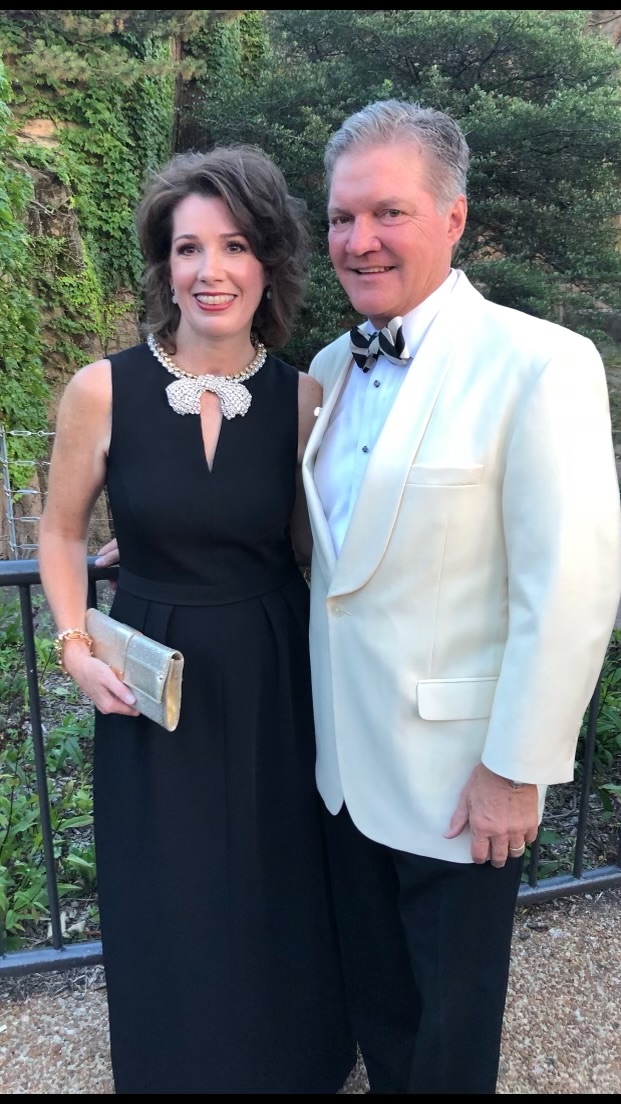 Current Board President Bridget Campbell, with her husband Matthew, chose the 2020 title that told it all, "The No Ball Zoo Ball," when she co-chaired the event during the pandemic with Beth Kies and Carrie Parr
The Pandemic's No Ball Zoo Ball chaired by current Women's Board President Bridget Campbell in 2020
The evening's extraordinary raffle includes a $5,000 Neiman Marcus Michigan Avenue in-store shopping spree; a two-night glamping experience at The Fields of Michigan including dinner and an evening sail for two; two coach-class United Airline vouchers for travel between 48 continental states plus Alaska, Canada, the Caribbean Islands, Mexico and Central America along with the Relax & Unwind Perfect Retreat at the St. Regis Chicago;  $5,000 18-karat white gold iris-design earrings with 2.99-carat diamonds and .86-carat blue sapphires from Diana Rodi Hall Fine Jewelry, and a $5000 cash prize, courtesy of Troutman Pepper.
VIP guests at Zoo Ball:  lion cubs  Sidai, Lomelok, and Pesho
We asked the chairs if some of the Zoo's littlest residents but biggest celebrities, the lion cubs, will be visiting guests?
Euston told us: "With the three new lion cubs and of course, Pilipili, their big brother who was born in 2022, it is definitely our hope that they will all come out. They are such a beautiful and special way to connect with the Zoo."
For further information, please visit: www.lpzooball.org