By Michelle Crowe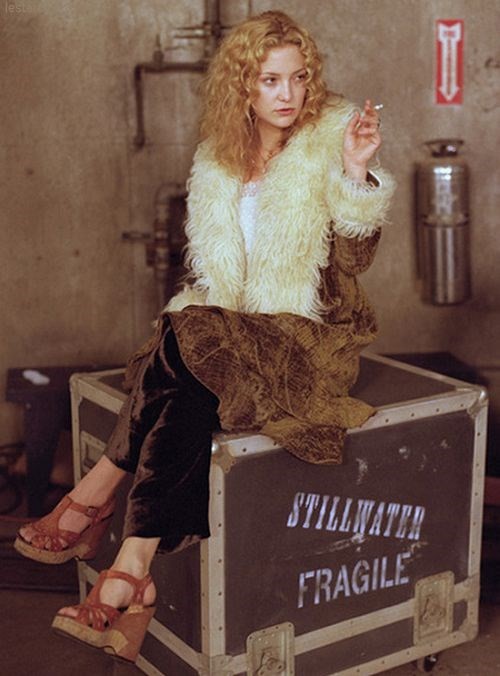 Kate Hudson as Penny Lane in Almost Famous.
The best winter coat I've ever owned was an exquisite Alexander McQueen salvaged from a clearance rack at Saks Fifth Avenue. It was charcoal gray cashmere, lined with channel set rows of warmth, and trimmed with Mongolian lamb at the collar and cuffs. The curly fur smelled terrible when wet and terrified my late bichon frise, who I fear thought one of his fellow fluffballs had been turned into outerwear.
I loved that coat and wore it every winter for 20 years. It looked as good with jeans and a sweater as it did with a tailored suit or silk gown. It was easy like Sunday morning and completely elegant.
Moon Glow coat by Free People.
My McQueen was really a Gold Coast version of a Penny Lane coat. Finding a vintage or vintage-looking coat like the one Kate Hudson wore in the movie Almost Famous has become a style odyssey for some this winter. Costume designer Betsy Heiman described the coat as Penny's armor, a glamorous cocoon of protection.
Bella Dahl faux fur coat at Anthropologie.
Afghan coats, with their signature furry lapels and cuffs have been collected since their debut in the 1920s, likely for the reasons I loved mine. Everyone loves an easy way to dial up the glamour of an outfit. Fur trim, vrai or faux, is an excellent way to do that.
These coats become signature items for their owners, a part of the wearer's style identity. Few things we buy end up becoming a part of our style identity, but Afghan coats have that potential.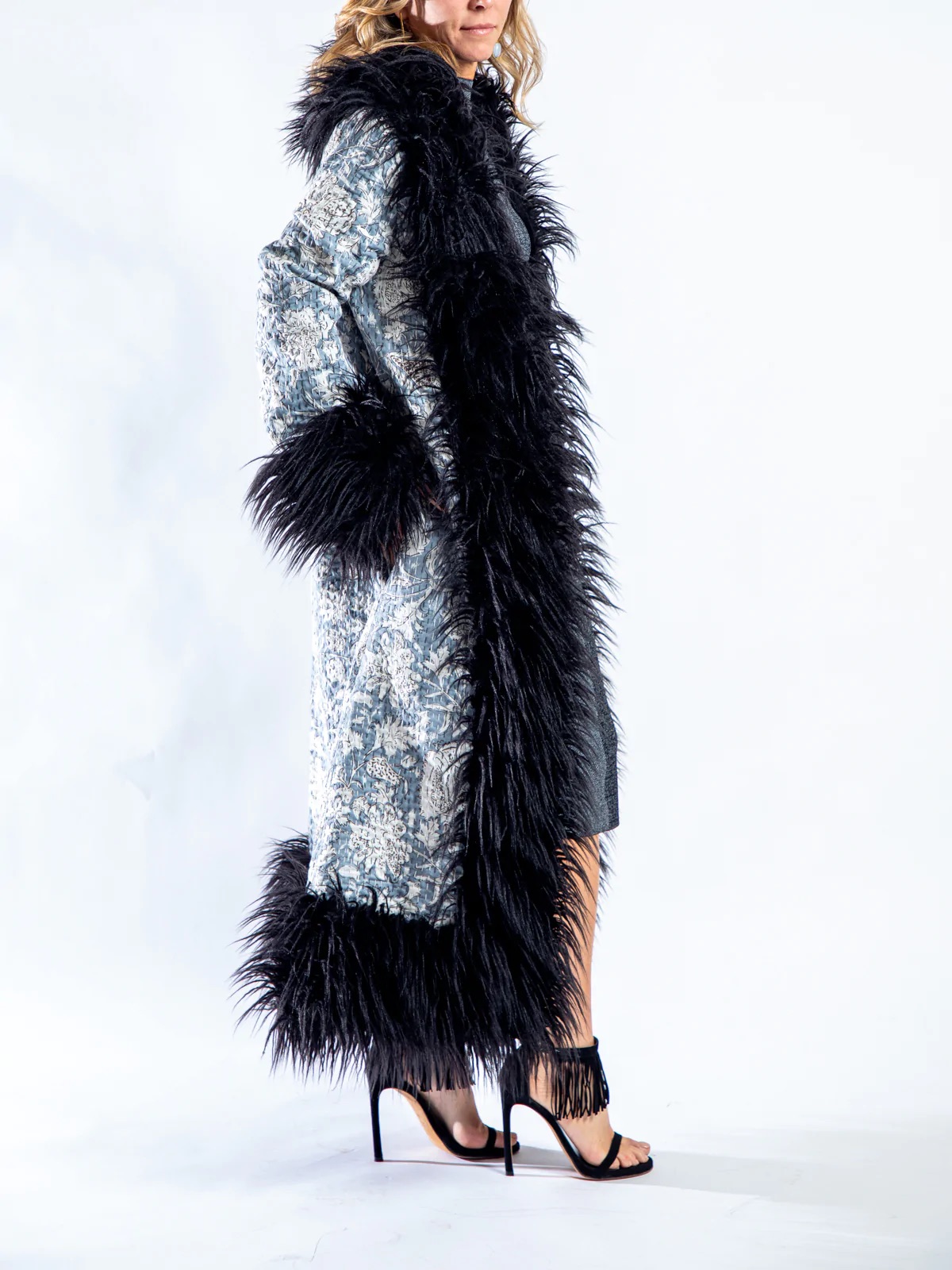 Kantha Kis coat by Elysian.
I donated mine when we moved in early 2021. It was not an easy decision. My hope is that someone found it and feels beautiful when wearing it, whether with a lounge set or something more dressed-up. I've got my eye on one from Elysian, a New Orleans-based brand designed by Emily Morrison in collaboration with artisans from Turkey. Let's see if I can squeeze 20 years of wear out of one.