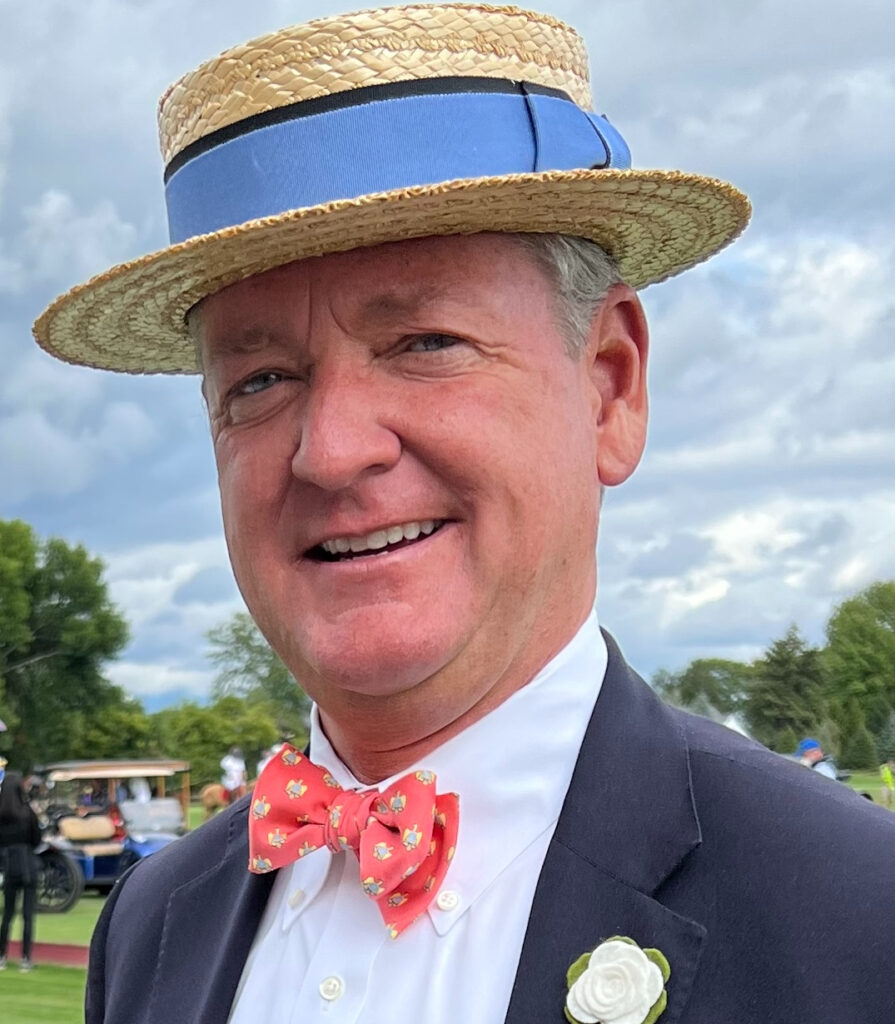 By Brian D. White
The Social Register Association recently held its 135th Anniversary "Dinner Dance on the Park" at a tony private club in New York and let me tell you… they have put the "social" into "The Original Social Network"!
Lise Honore-Wolf and Brian D. White
Andrew & Caroline Oliver
(L to R) Irina Filz von Reiterdank, Penwell Hallowell, Sibilla Grenon and Lowell Dorr
(L to R) Natalie Pearson, Grant Ekstrom with Laura & Larry Ekstrom
Now headed up by Mr. and Mrs. Christopher R. Wolf, who took over stewardship from the Forbes family in 2014, they, along with support from the SR Advisory Committee, have planned social events around the country, organized reciprocal club agreements around the world, put together programming, cultural events, and exclusive private tours, and co-sponsored special events with philanthropic organizations and private clubs. 
(L to R) Calvin Morphy, Erin Morphy, Ashleigh Perlis and Steve Perlis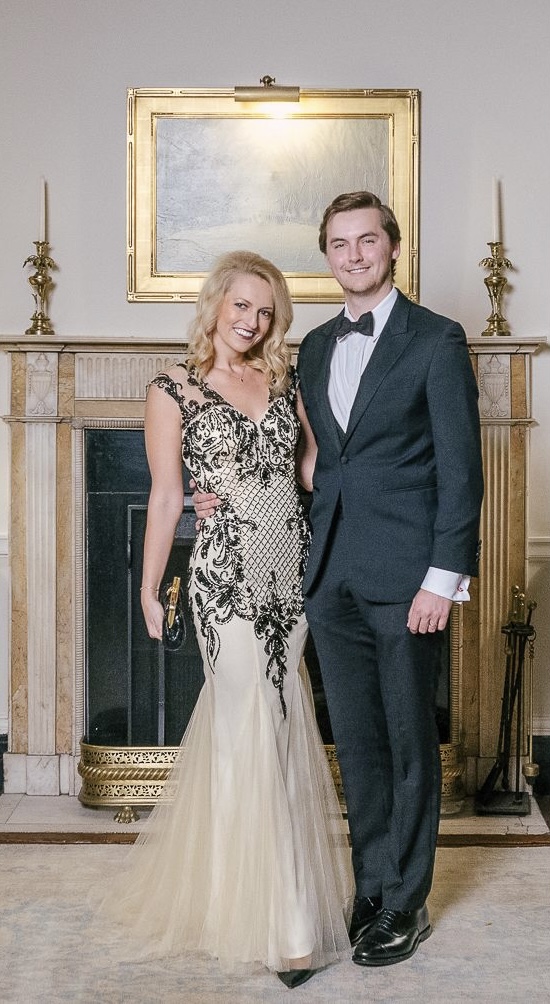 Shelby Carr and C. Schuyler Neuhauser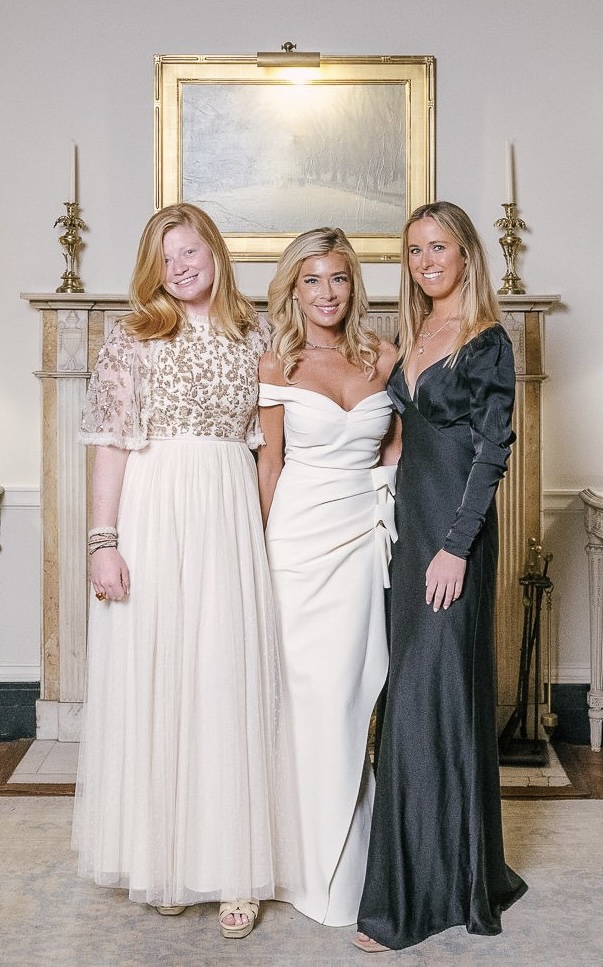 (L to R) Somers Laffey, Stacy Leuliette and Charlotte Jones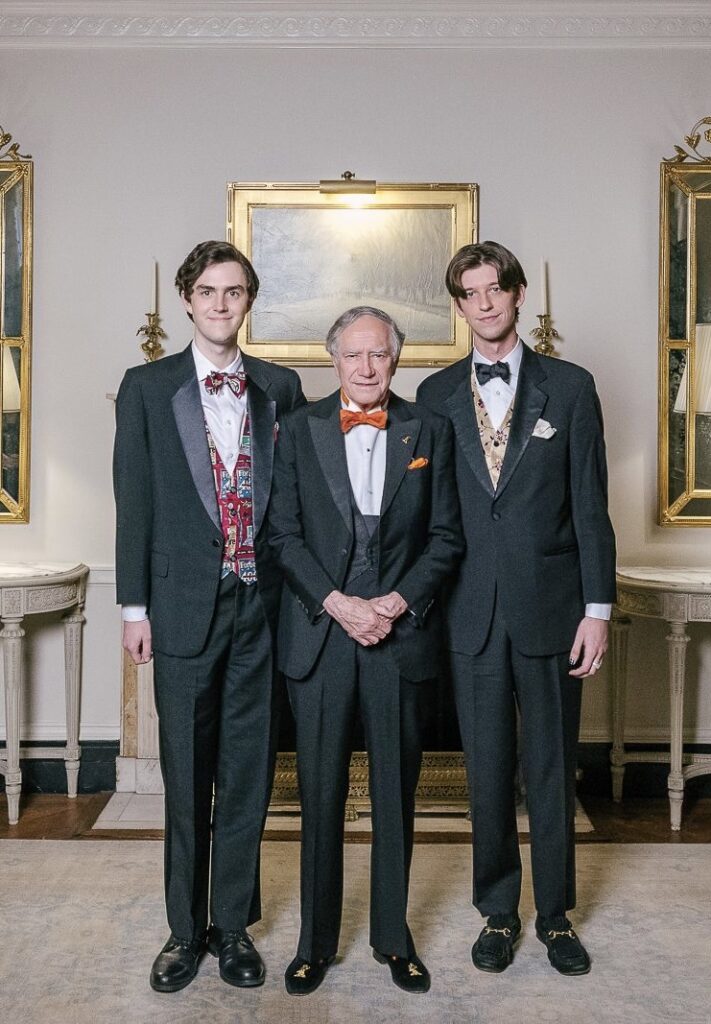 (L to R) Cornelius Escaravage, Christopher "Kip" Forbes and Ryan Nash
 (L to R) The Honorable John Blawie and Gregory S. Hedberg
(L to R) Sharon Handler Loeb with husband Ambassador John L. Loeb, Jr. 
The gala evening in New York benefiting The Social Register Foundation has been three years in the making… and in a single word… was SPECTACULAR! Organized by Lise Honoré-Wolf, every detail was absolute perfection, starting off with having the entire club to themselves, with the perfect hour and a half for cocktails and hors d'oeuvres on the second floor. Guests who flew in from all over the country were introduced to others by a small team of long-time members making introductions and new connections. An energy was in the air like no other event in New York in recent memory. Black-tie, New York City, exclusive club, Alex Donner Orchestra—what more could you ask for? People of all ages were in attendance, including multiple generations of SR families and many younger members in their 20s and 30s.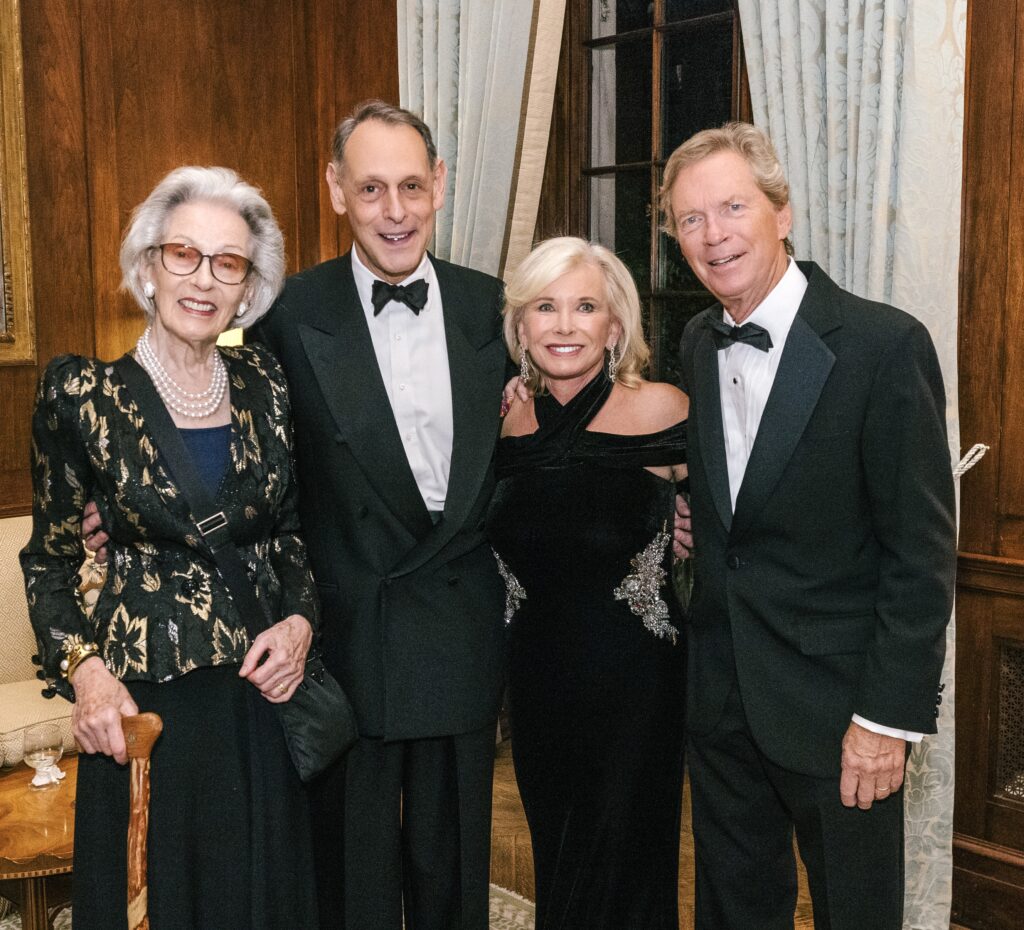 (L to R) Barbara Tober, Jonathan Marder, Sharon Bush and Robert C. Murray
(L to R) Amanda Rutledge, Karen Campbell and John Rutledge
Chicago Contingent with Lise Honore-Wolf attending the NY Gala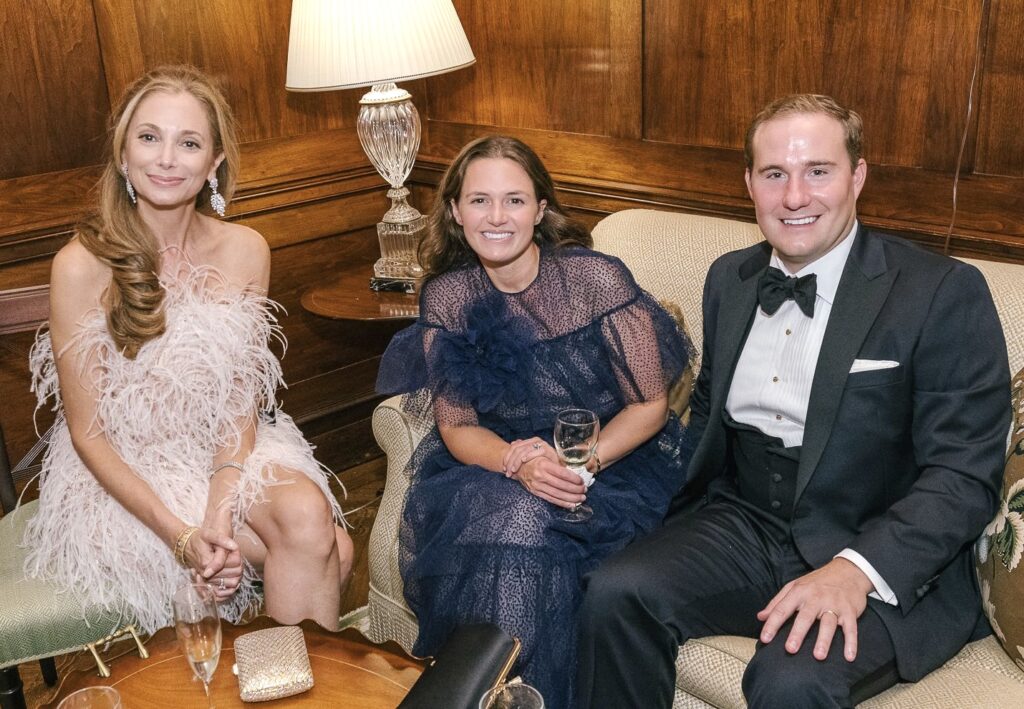 (L to R) Amanda Grove Holmen, Carroll Ison Cummings and Edward Cummings 
(L to R) Budd & Susan Hallberg with Rick & Nancy Spain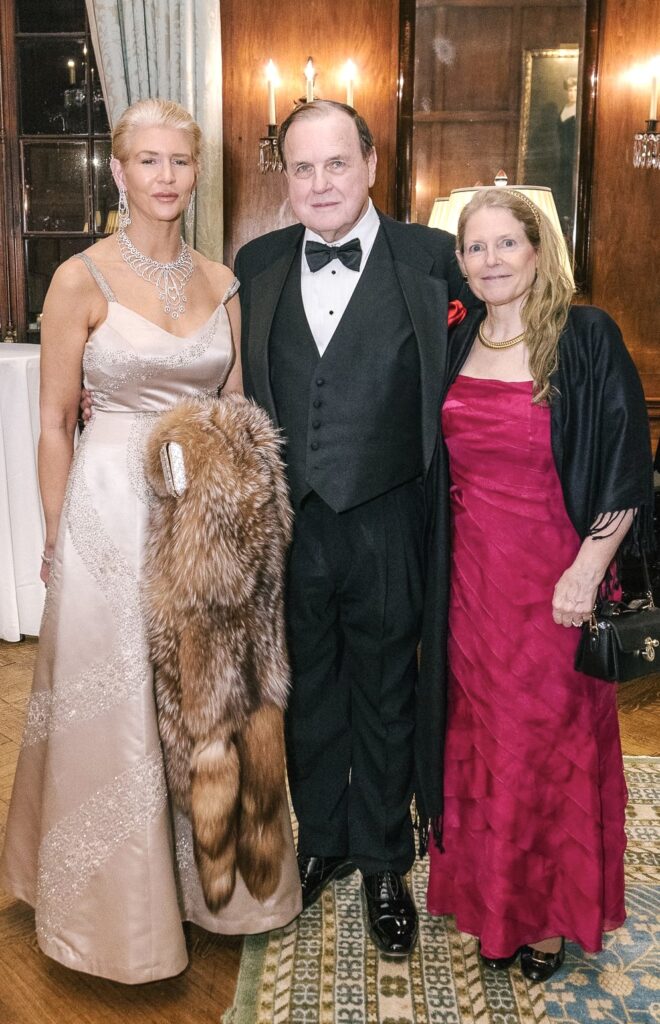 (L to R) Kimberly V. Strauss, James F. Tolles and Judy Underwood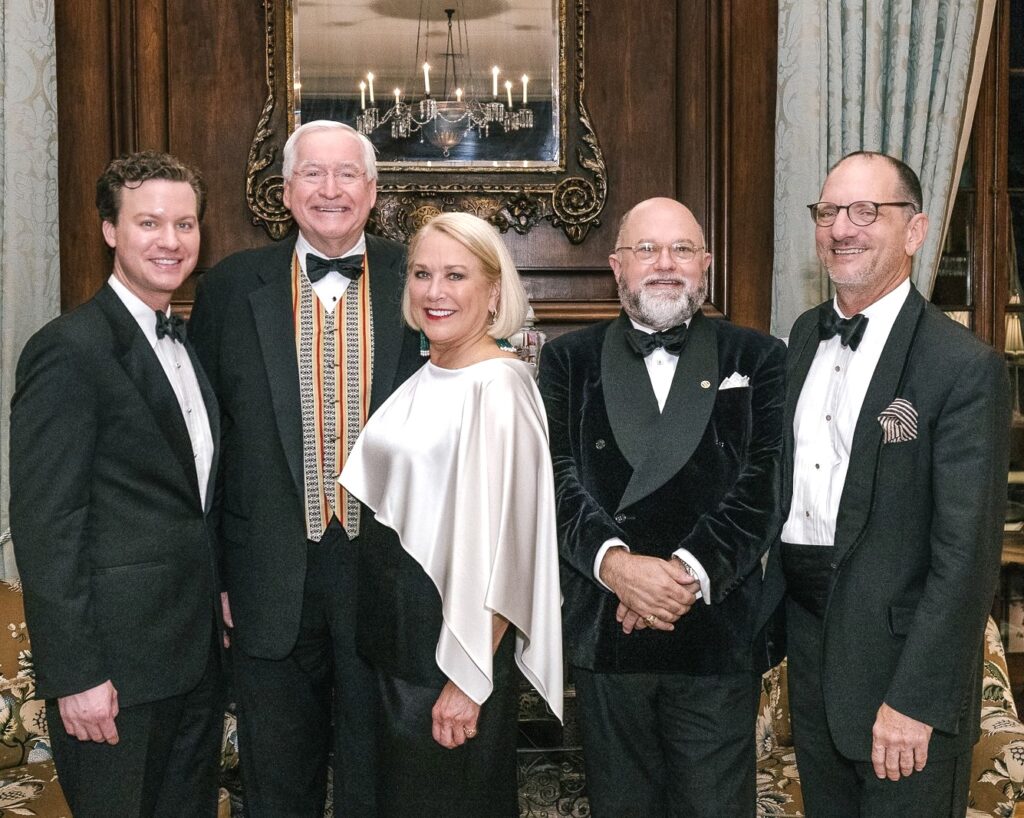 (L to R) William Beggs IV, Michael McCahon, Karen A. Zupko, Brenton Simons and Todd D. H. Schwebel
(L to R) Corinne & William Langdon with Pauline & Cornelius J. Sheehan, III
Chimes indicated dinner was to be served on the first floor, and guests entered the stunning ballroom to the sounds of The Alex Donner Orchestra playing "Midnight, the Stars and You." As guests found their tables, they were greeted with the perfect balance of old friends and new acquaintances. Chilled Maine lobster was served for the first course, followed by beef tournedo and pumpkin crème brûlée, with a packed dance floor in between courses.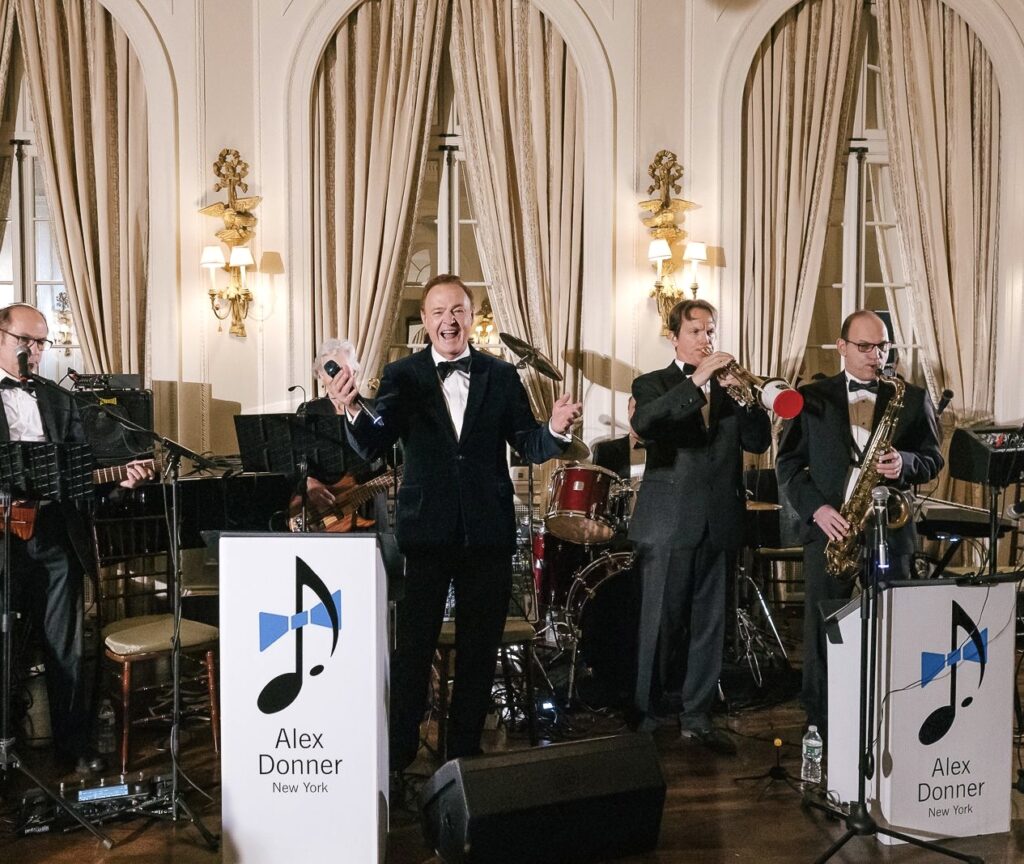 The (Fabulous) Alex Donner Orchestra!
Christopher R. Wolf with Christopher "Kip" Forbes
First Course: Chilled Maine lobster, roasted rainbow cauliflower salad, Sunchoke chips, orange vinaigrette & carrot coulie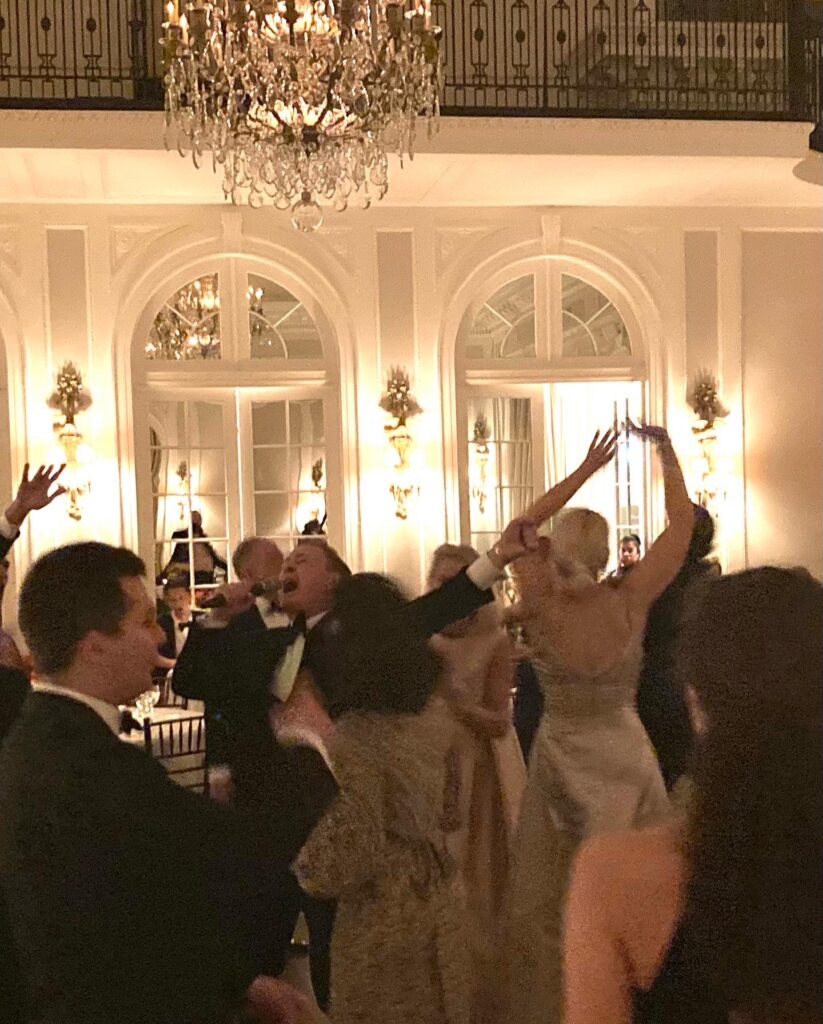 Alex Donner singing "Shout" in the middle of the dance floor!
Christopher "Kip" Forbes was honored with the inaugural Louis Keller Award celebrating his 40 years of stewardship of this distinguished association. Many "social" organizations have come and gone, yet the Social Register has not only endured the test of time but is thriving.
Dancing the night away!
Christopher "Kip" Forbes
Photos by: Kevin Lau at Middlegrey Studios, New York City