The famous Shedd taste would continue into  the next generation and two of the Chicago area's most famous estates.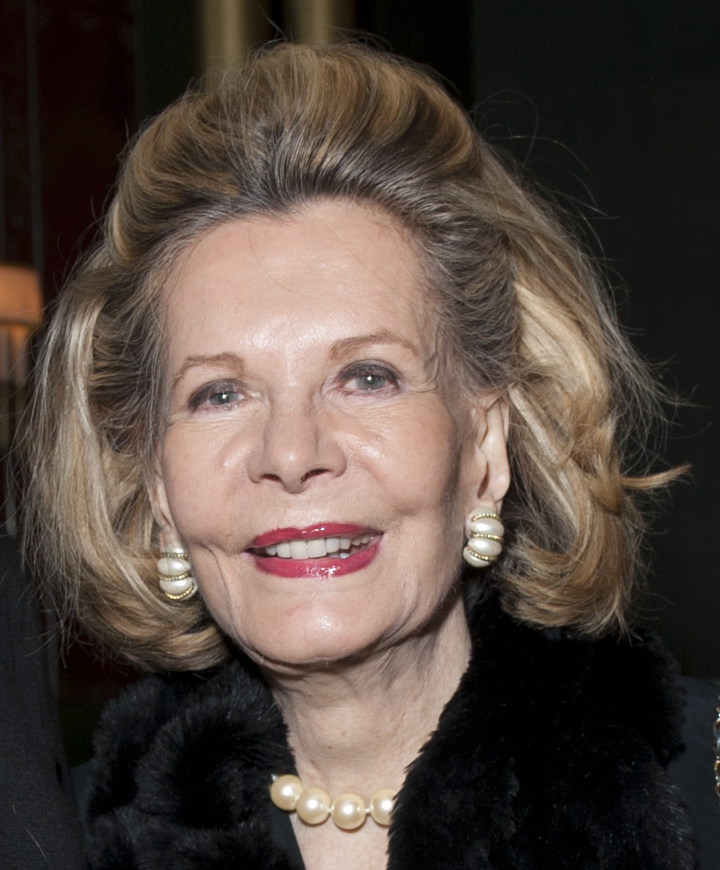 By Megan McKinney
A spectacular dry goods career burst forth in 1872 soon after John Graves Shedd began work as a stockroom clerk in Field, Leiter & Co.'s linen section. The 22-year-old, a near clone of his employer Marshall Field, was, like Field, a frugal Eastern farm boy who had worked for a small dry goods retailer before following another fledgling salesman out to Chicago. However, Shedd—youngest in a family of eight children—probably had a greater sense of himself than Field at 22. When young John gained an interview with the merchant and was asked to state his qualifications, he replied, "Sir, I can sell anything."
This was no overstatement, which Shedd proved again and again. He soon joined the company's wholesale division and gained attention by selling $10,000 worth of merchandise in seven months.  
When an inborn recognition of quality led the simple country boy to the finest lace, for example, it was an instinct that conveyed an immediate message that whatever young John was selling was "the best." Therefore, the buyer invariably responded by purchasing the offered goods.
The young man earned his mentor's further approval by saving a third of his weekly salary, an impressive $260 by the end of his first year.
Shedd was similar to those in the previous generation of farmers' sons who came out from the East to become Chicago tycoons; they—and he—did not wish to follow their fathers as farmers. John had been born in an Alstead, New Hampshire farmhouse on July 20, 1850, but left home at 16 to work in a Bellows Falls, Vermont grocery, where he was paid $1.50 a week, plus room and board.
By age 20, John was employed by his first significant mentor, Benjamin H. Burt, owner of a Rutland, Vermont dry goods store. Burr tutored his young protégé seriously in the study of dry goods and customers, and Shedd recognized the importance of this guidance by always keeping a picture of Mr. Burt near him in his office. Study the card below to see the name B.H. Burt of Rutland, Vermont, a century and a half later.
It had been Marshall Field's brother, Joseph, who urged him to seek a dry goods career in Chicago; for Shedd, it was a fellow clerk at the B.H. Burt store, of whom we've heard nothing since.
Young John Shedd consciously followed Field in all he did, particularly in conducting conspicuously ethical business practices and was known for the Horatio Alger style epigrams he developed and quoted to his own protégés. "Aim high and then pull the trigger," he would say. "You are pretty sure to hit something, but if you don't, you will have made sufficient noise to attract attention." Other nuggets included: "The pleasure and satisfaction arising from good work well done are incomparable" and "The way to health is in keeping the mind young by a new and greater interest in each day."
The axiom Shedd personally lived every day of his life following arrival in Chicago was "Hitch your wagon to a star, but be sure it is a star of the first magnitude."
Marshall Field I was definitely "a star of the first magnitude."
John G. Shedd was an extension of Field during Marshall's life, carrying out the merchant's wishes, contributing always to making the amazing structure of the company work. And, after Field's death, he would project a persona upon the community not unlike that of his mentor; if John Shedd was in favor of something, his colleagues in the city's leadership agreed. The greatest asset of all: He never envied Marshall Field.
By patterning himself after his idol, restraining any impulse toward competition and employing his extraordinary gift for salesmanship, Shedd quickly rose through company ranks, becoming a Marshall Field & Company partner in 1893 and vice president eight years later.
Of Field partners, there were a baker's dozen during Marshall's lifetime. The first two were Field equals, the towering giants of retailing history Potter Palmer and Levi Z. Leiter. Those Field brought in later included John G. McWilliams. Lafayette McWilliams, Thomas Templeton, Robert M. Fair…
…Lorenzo G. Woodhouse…
…Harlow N. Higinbotham…
…And that swaggering hero of modern best-seller and TV miniseries fame…
…Harry Gordon Selfridge.
Marshall Field was an astute judge of men. Once he decided a man was capable of performing in a manner that would aid him in continuing to build the superb company he had designed, he gave that man extraordinary authority and responsibility. And the man—at every level—would be well compensated.
A Field partnership lasted one year. Partners were stockholders to whom stock was re-issued every January until retirement, an event for which to look forward.
The Calumet Club, Michigan Avenue and 20th Street, 1890.
Beginning with an 1880 evening at the Calumet Club, top Fields executives were Marshall's guests at an annual dinner, usually in his Prairie Avenue house. Toward the end of the elegant meal, the host would stand and state, "The firm next year will consist of …"
Those whose names were not on the recited list were considered retired and all retired Fields partners were men of wealth. During the late 19th century, the time they were entering this envied fraternity—to use a more modern expression—"a million dollars was real money" and the money they were receiving was indeed real. Several came away with in excess of $1million, and  John G. McWilliams' 20 years with Field garnered $2 million.
John Shedd was the only one of the men who stayed with Field throughout his formal partnership. When Marshall died in January 1906, Shedd slipped neatly into the presidency five days later and continued in Marshall's footprints with scarcely a skipped step.
Edited by Amanda K. O'Brien
Author Photo by Robert F. Carl
Megan McKinney's Great Chicago Fortunes series on members of the Shedd Dynasty and those around them will continue for another three segments.