By Judy Carmack Bross
The stunning spaces at Rockwell on the River in Avondale were the creative backdrops for The Renaissance Society's gala with a new format: a specially curated program of performance, music, and installation of works by international and local artists. Curator Solveig Øvstebø explained that they played a wildcard this year, deviating from their always extraordinary art auction with great bottom line results:
We wanted to put together an experience that drew on the strength of the Renaissance Society's curatorial muscle and introduced guests to the breadth of our public programming, which also features artists working across music, film, literature, and performance as well as visual art.
RenBen: Wildcard Chairs Marilyn and Larry Fields.
Larry Fields, Marilyn Fields, Solveig Øvstebø, and Morten Kvamme.
Co-Chairs Marilyn and Larry Field reported that the event's fundraising goal was exceeded with all proceeds benefiting commissions, exhibitions, publications, and interdisciplinary programming at the esteemed contemporary art museum at the University of Chicago.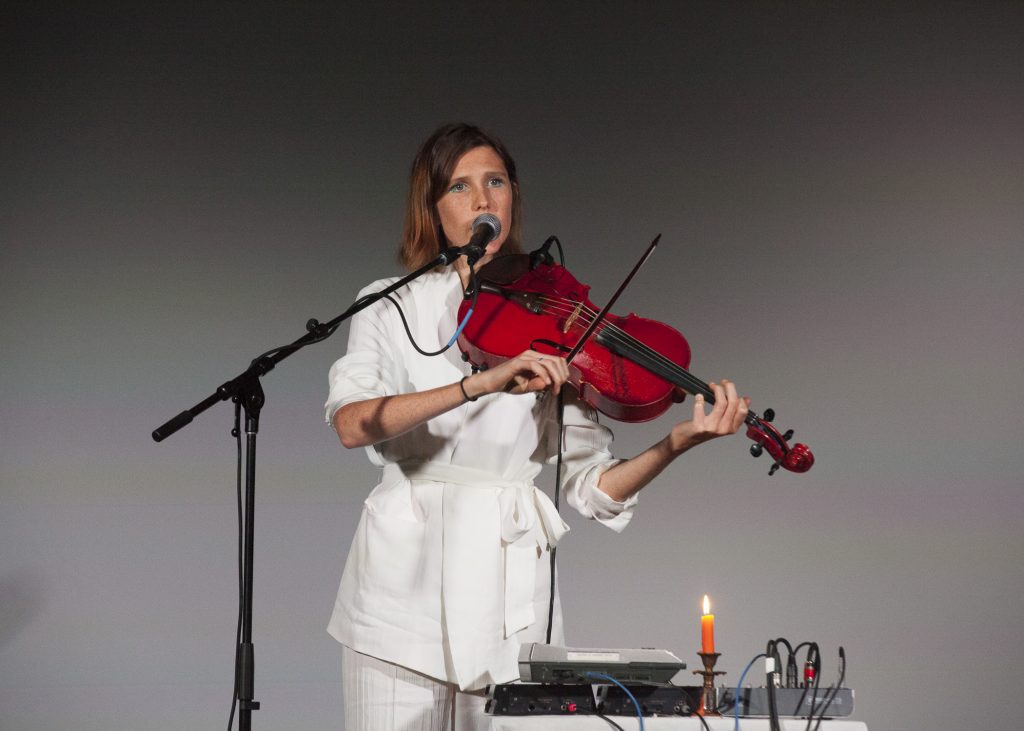 Musician Matchess performs her piece Melts into Air.
Dancers Tamara Alegre, Alexandra Tveit, and Else Tunemyr perform Mårten Spångberg's choreographed work The Internet (social).
The 300 guests were invited to sample the creations of Wildcard's beverage sponsors including Casa Dragones, who offered up tequila-based cocktails, as well as Half Acre Beer Co. and H2Vino. DJ St Stephen of Chicago label Numero Group spun retro jazz, funk, and soul records throughout the night.
Renaissance Society Board members Marilyn Fields, Heiji Choy Black, and Nancy Lerner Frej.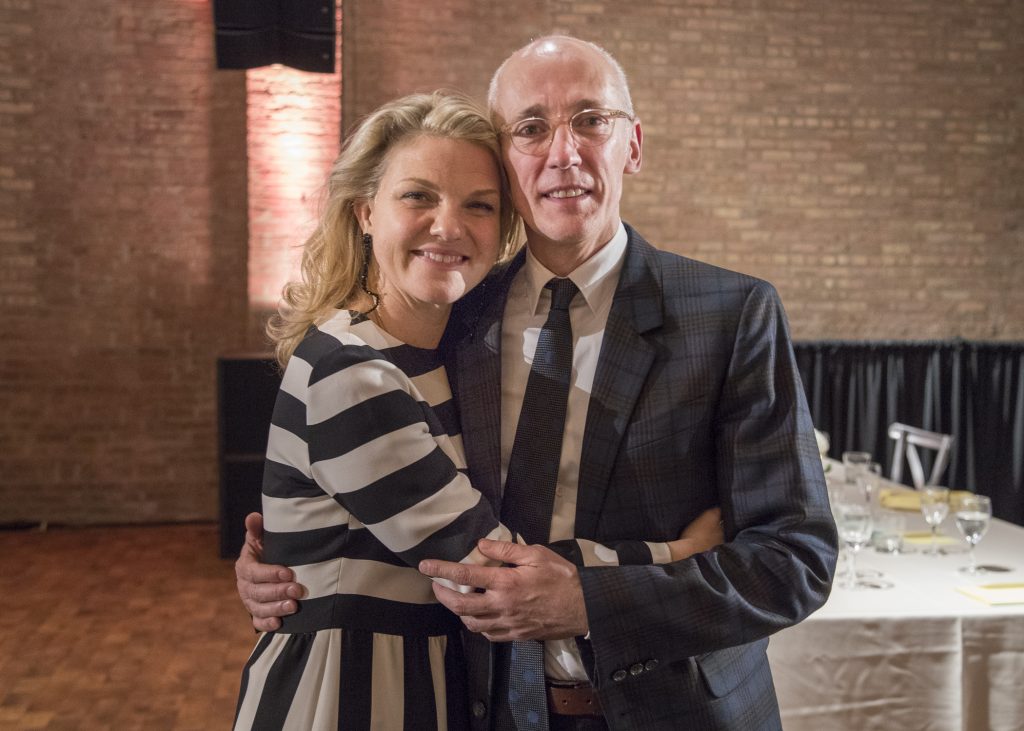 Solveig Øvstebø and Board President Jorge Cauz.
Artists on exhibit were: Eglė Budvytytė, Irena Haiduk, Pierre Huyghe, Matchess, Pope.L, Mårten Spångberg, and Greg Stimac. Among the guests was artist LaToya Ruby Frazier, who will have a solo exhibition of new work at the Renaissance Society next fall, Helyn Goldenberg of Sotheby's; the Art Institute of Chicago's Deputy Director Ann Goldstein as well as collectors Stefan Edlis and Gael Neeson; MCA Chicago board chair Anne L. Kaplan; King and Caryn Harris, and Barbara Bluhm-Kaul and Don Kaul.
Olivia Roper-Caldbeck performs Lunar Interval VI by artist Irena Haiduk.
Adia Alli performs the work The Escape by artist Pope.L.
For over 20 years, the RenBen has featured an art auction, returning in 2019, and now to alternate with the Wildcard model of the unexpected.
Curators Jordan Carter and Yesomi Umolu with Nickol Hackett.
Renaissance Society Board member Jennifer Keller and Sowsan Schulte.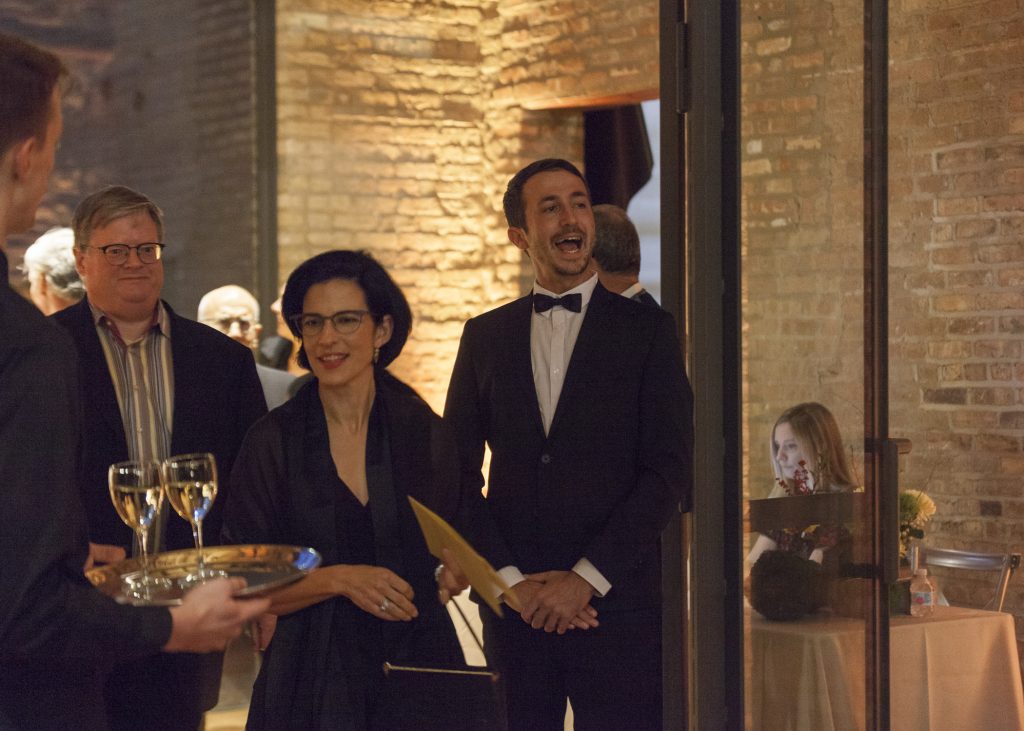 Aram Atamian performs the work Name Announcer by artist Pierre Huyghe.
The Renaissance Society is committed to supporting ambitious artistic experimentation, primarily through the commissioning of new works, and to fostering rigorous interdisciplinary discourse.
Marilyn Fields and Ambassador Bruce Heyman. 
Artist Greg Stimac's film Empire played throughout dinner.
To learn more about the Renaissance Society visit: renaissancesociety.org
Photo Credit
Meg T. Noe