By Francesco Bianchini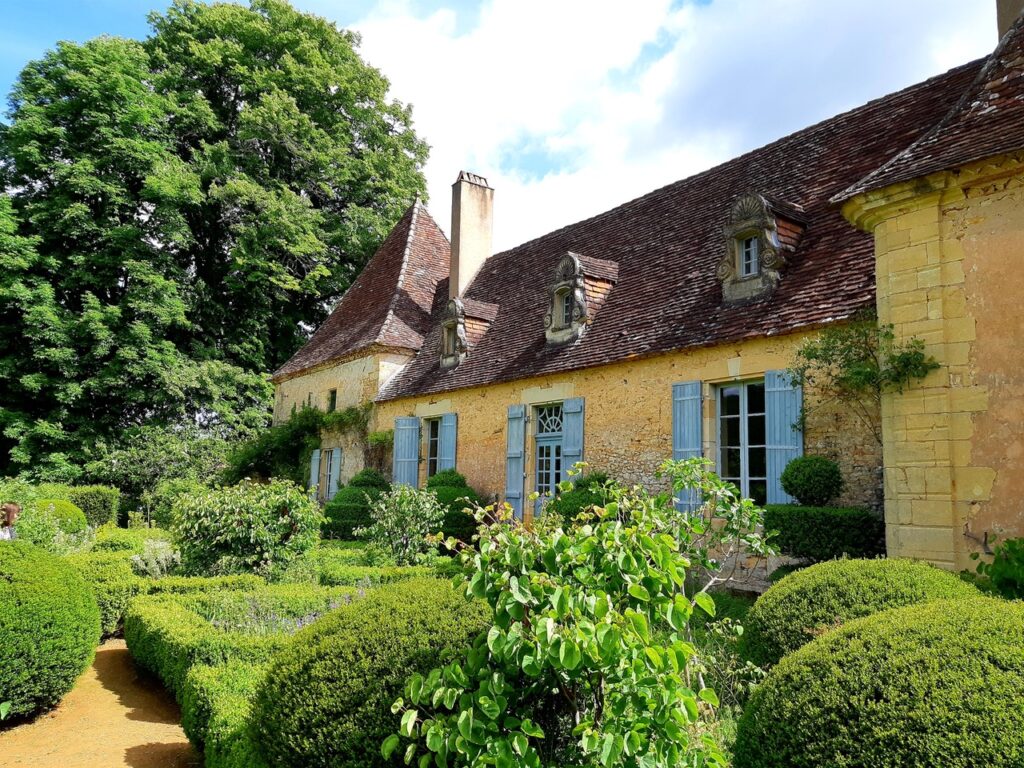 'Perigourdine' architecture, like this beautiful longère called 'Le Colombier', helped lure us to the region.
To those who ask why I made Sarlat my home, I answer that the Périgord is one of the most beautiful regions of France, a cradle of man since prehistoric times, a significant part of the possessions of Eleanor of Aquitaine, the dark theater of the Hundred Years' War, as well as a mecca of gastronomy. And even that's not all: the Dordogne is the most transparent waterway in the country and runs through a region that is among the most forested and least densely populated in France. Sarlat itself boasts the world's highest concentration of historic buildings per square meter, an unparalleled tourist turnout, and an annual black truffle exchange. I mention places, monuments, facts, statistics, local products.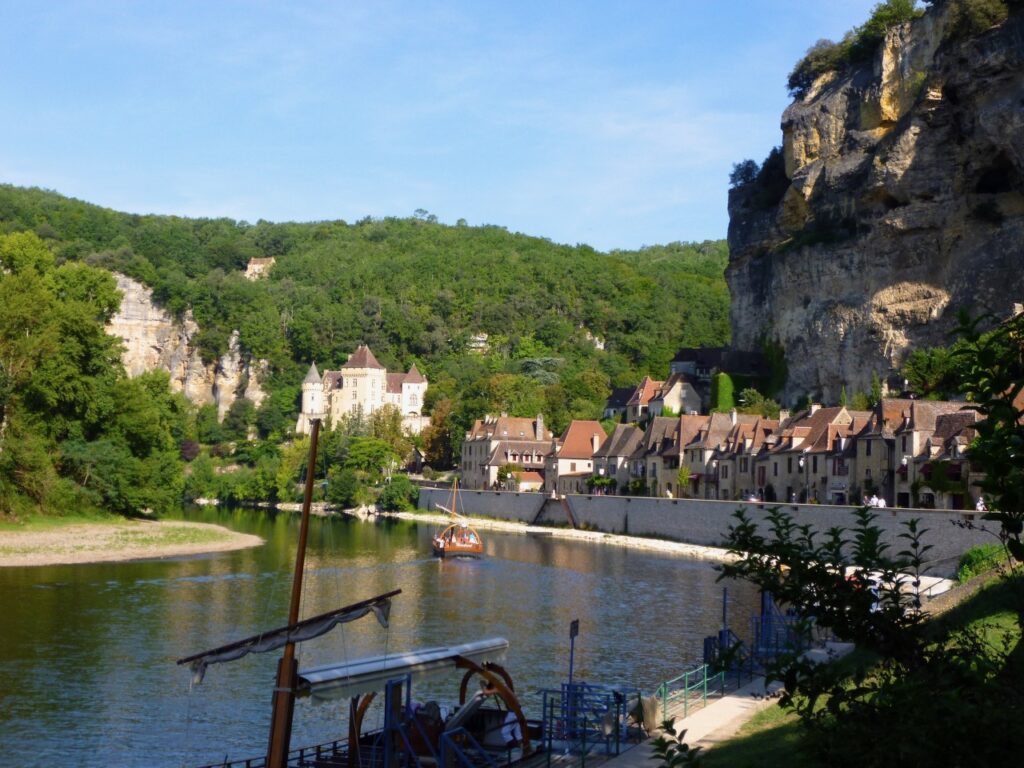 The Dordogne, flowing majestically past La Roque Gageac, ten kilometres south of Sarlat.
The kind of answer in short that one gives when one is not sure of it. Attraction is a matter of chemistry, of atomes crochus as they say in France. Our history or DNA or even past lives of which we suspect nothing is hardly enough on its own to explain certain choices. 
Twenty years ago, I was traveling by car through France to England with an American friend. On a July evening of incomparable brightness, we stopped at the home of one of her friends on the plain of Alesia. In the handsome living room two fireplaces faced each other; two different styles, two glorious epochs – the Grand Siècle and the Age of Enlightenment – confronting each other good-naturedly. In a frenzy, I excused myself after dinner and walked alone down a country lane. Although it was after nine o'clock, the sun was still high and illuminated every oak leaf, caressed each wheat field, as far as the eye could see. The only sound was the call of wood pigeons that in the evening became more insistent. To be true to myself, I understood that I need that late evening light, that absolutely clear air, and the view of fields as old as mankind. And on our return to Italy, we travelled down the western side of France and ended up in Périgord, a bit by design and a bit by chance – which happens when you take a detour and are not sure of what you'll find. In this case, pretty villages squatting under cliffs and mirrored in the waters of the Dordogne; farms with flocks of geese and ducks scampering under oaks; castles perched on impossible peaks, with their pointed turrets poking from the foliage; long stretches of country roads musky with the scent of forests. From that time, for me, the idea of France had taken hold.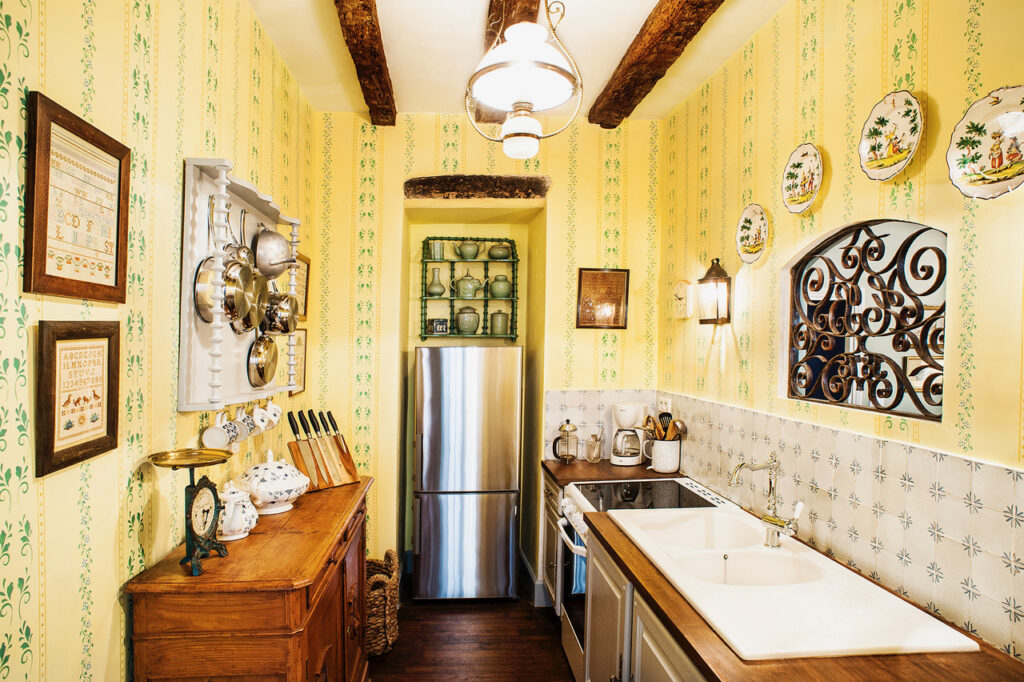 A bright and happy kitchen with our stencil designs and painstaking work.
Some few years later, in the midst of genealogical research that took us back to Burgundy, Dan discovered that the Alesia plain that had enchanted me was only a few miles from the village where my mother's family originated. We spent one summer after another in the region, imagining ourselves the owners of châteaux, chartreuses, and longères. Ultimately, we managed to live in Paris for a year, and from there – with money in our pockets from the sale of our house in Umbria – we began to explore other possibilities. What about that stunning region I'd only glimpsed a few years before?
Périgord was a name that allured me since I was a boy studying geography and memorizing the capitals and products of France. I had been inspired by magazine photos of the region's houses, with their slightly pagoda-like and sloping roofs, covered with brown earthenware tiles or flat stones called lauze, and by their stone Renaissance-style cross-windows; by the dense chestnut forests, interspersed with quiet streams, overhung by rock walls that had been home to Cro-Magnon clans. I took to heart what Henry Miller wrote at the outbreak of the World War II: 'I believe that this great peaceful region of France will always be a sacred spot for man, and that when the cities have killed off the poets, this will be the refuge and cradle of the poets to come… France may one day exist no more, but the Dordogne will live on, just as dreams live on and nourish the souls of men.'
Typical gas-lit medieval lane in Sarlat, with our battlemented balcony and house at the end.
Dan and I had lived for six years in the Dordogne, in two different houses, enduring the hardships and superhuman efforts to restore them, when I began to wonder, what are we accomplishing here? In one of our darker moments – when we didn't know quite how to proceed with the restoration of a centre-city hôtel particulier – a painter friend (who'd already guided us in the decoration of our house in Todi) offered a great gift. Meg arrived in Sarlat from Umbria shortly after the start of 2016 with her station wagon crammed with cans of paint, brushes of every shape and form, cases of wine from the Umbrian vineyards of Salviano, and bags of lentils from the high plain of Castelluccio. In our unfinished and dusty rooms, the three of us set to work painting trompe l'oeil and false marble motifs. Meg's energy not only infected us, but also seemed to creep into Sarlat itself, where everyone seemed to know and love her after only a few days. On Sarlat's twice weekly market days, Meg rose at dawn and usually disappeared for the rest of the morning. From the howls in the stairway, we knew she'd returned, and could tell that her tour of the stalls had been fruitful, witnessed by the dozens of bags of 'spoilies' as she called them – truffle-flavored sausages, strips of smoked duck breast, and an array of olives, pâté de campagne or foie gras to spread on walnut bread. Back and forth she'd zig and zag between us, from one scaffolding to the other as we paused from our stencilling or faux marbre works in progress, and then on tiptoe reach up to pass the goodies into our fingers, stained with paint.
Meg's hand-painted masterpiece, the bedroom in our 'Salamandre' suite, with more faux marble in the Louis XIV chimney.
The birthplace of Etienne de la Boétie – the 16th century humanist writer and poet who is Sarlat's most famous son – was only fifty meters from our front door. Up to his premature death at the age of thirty-three, de la Boétie was bound in an intense friendship with Michel de Montaigne. To those who asked the great philosopher the meaning of that relationship, Montaigne – devastated by the death of his young friend – replied: parce que c'était lui, parce que c'était moi. The simplest, yet perhaps the most complex, the most beautiful, and the most complete way to rationalize our choices.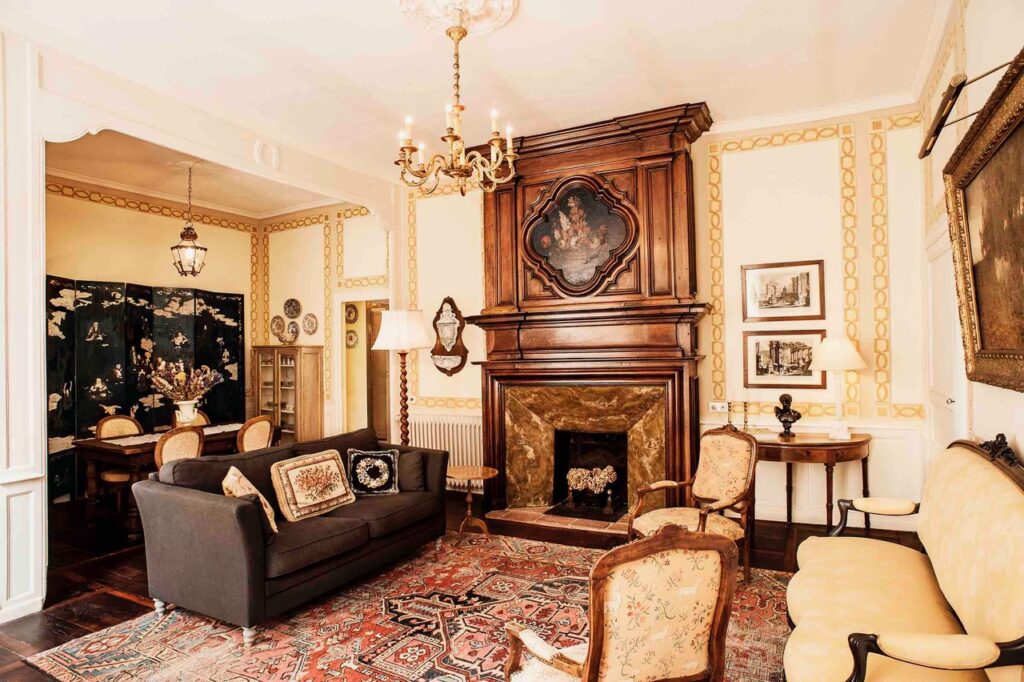 The principal salon of our Sarlat house, with my stencilled borders and one of Dan's faux marble fireplace surrounds.