By Michelle Crowe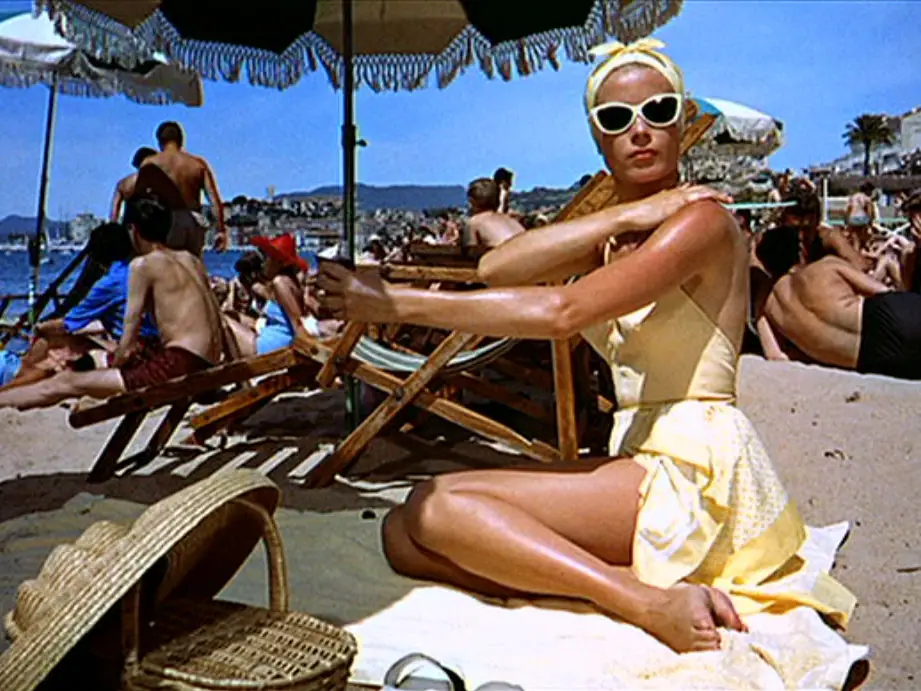 Grace Kelly on the beach in a Paramount Pictures photo.
Once upon a time, late summer of 1999 to be exact, my Chicago Tribune editor sent me out on the streets of the city with a brilliant staff photographer. Our assignment? Find people who were beautifully dressed despite temperatures in the 90s and high humidity. We crisscrossed the streets of Streeterville, stopping women wearing simple sheaths with their hair in tight chignons or lightweight cropped pants paired with a wrap blouse.
A gorgeous linen set from Australian brand Posse.
I asked questions about air drying hair instead of trying to fight with a blow dryer and switching out leather work bags for straw. Office dress codes were stricter back then and it was interesting to hear how people were putting the chic in Chicago while melting on their commute and probably freezing in their cubicles.
A go-anywhere linen dress from Jenni Kaye.
It was a memorable day for this reporter for many reasons. Mainly, I did not follow the sage advice of our sidewalk subjects and headed out for this task wearing a pair of Gucci sandals from that season's collection by Tom Ford. These beaded thongs were perched atop a composite heel molded at an odd angle. Perhaps the high temperature affected the material, maybe the extreme angle of the heel wasn't up to trudging miles. It's a mystery.
Gucci Spring 1999 ad, with a style similar to my doomed shoes.
After the snap we slowed down considerably. Bob went back to look at the images, and I limped home, wishing the whole way I'd opted for something more supportive.
Choose wisely in the heat. Breathable classics that skim the body and never cling are everyone's friend in the record-breaking heat of summer 2023.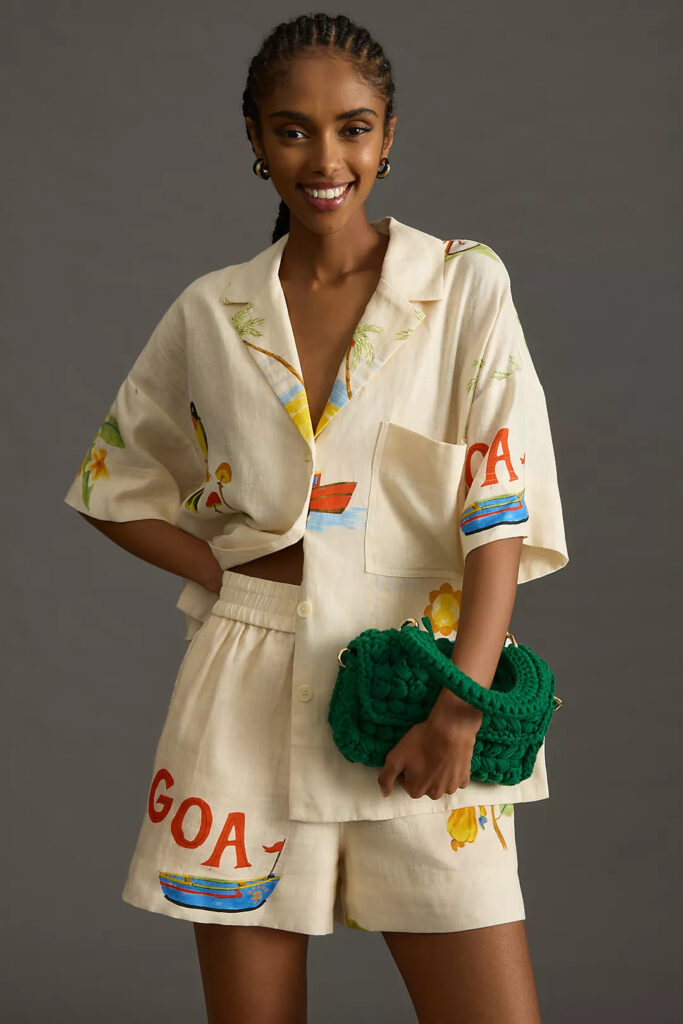 A weekend-ready set from Rhode.
Linen, gauze, and the lightest, finest cotton are the fabrics of the season, with lovely light silk for evening. And sturdy shoes, with a natural leather or sport sole. Never, ever, the waitlist shoe from a coveted collection that can't take the heat.