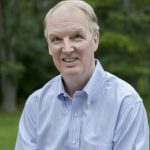 By David A. F. Sweet
At the turn of the century (that's the 20th century), it would have been hard to find a golf club in the Midwest – if not the country – with a deeper pedigree than The Club at Lac La Belle in Oconomowoc, Wisconsin.
Founded in 1895 by Chicagoan Henry Howey Shufeldt – whose nephews Chandler Egan and Walter Egan rose to the top of amateur golf in the United States, thanks in part to their rounds at Lac La Belle – the club officially opened the following year and hired its first pro, Alex Smith, in 1898. He would win the 1906 U.S. Open at the Onwentsia Club in Lake Forest along with the 1910 U.S. Open. In 1900, Smith persuaded Willie Anderson – who would win four U.S. Opens before dying at 30 – to serve as the head pro at Lac La Belle.
Speaking of the U.S. Open, the first Oconomowoc Open in 1900 offered bigger prize money than the national tournament. The field featured the giants of pro golf. Seven of the players – James Foulis, Fred Herd, Willie Smith, David Bell, Willie Anderson, Laurie Auchterlonie and Alex Smith – won every U.S. Open save one between 1896 and 1906.
"The formula to attract them was no secret," said David Mackesey, historian at Lac La Belle and The Carnoustie Club in Scotland (a tournament that begins today at Lac La Belle competes for the Alex Smith medal; his winning U.S. Open medal is at Carnoustie). "Offer a generous prize purse, no entry fees, free transportation from Chicago to Oconomowoc provided by a club member's own railroad and warmly welcome the professionals as honored guests."
Quite an illustrious start. And Chicago names were omnipresent: A. Montgomery Ward was a club founder and president who owned a 15,000-square-foot mansion, and Philip Armour built a home by the lake.
But by the turn of the next century, those glories were barely relevant. Drainage issues on the course and other afflictions had diminished the once-glorious spot.
Enter the Morse family. In 2018, led by golf entrepreneur Matt Morse and his son, Tyler, they bought the course. Golf architect Craig Haltom – who played a major role in the construction of Sand Valley Golf Resort – set out to achieve three chief goals: fix drainage issues, make each hole memorable and build a course that appeals to all kinds of golfers.
It was an extensive overhaul.
"We consider the course to be a complete restoration," said Tyler Morse, general manager of the club. He noted Lac La Belle welcomed new holes on 40 acres purchased during the course transaction and introduced 18 new greens (larger than the old with steep undulations). Opened in 2020, it was named the best new Wisconsin course by Golf Digest in 2021.
What separates Lac La Belle from the many great golf courses in the state – including Erin Hills, which is only 15 miles away?
"The golf course has a unique feel to it," Morse said. "I would say it is a cross between links and parkland golf with wild greens – greens like you have never seen before."
I found out last year it is a tough, though enjoyable, test for the average golfer. The signature hole is the 16th, which features two fairways split by a burnt tree. Morse shared a jolting story about the tree.
"The tree started burning on a clear blue-sky day on Good Friday in 2022," Morse said. "Most of it fell to the ground on Easter Sunday after my father's passing."
Morse has big plans for the future. He hopes to add lodging and a short course on an adjacent property. Golfers could stay there and decide whether to play Lac La Belle or Erin Hills (or both) the next day.
Lac La Belle historian David Mackesey holds the Smith Family U.S. Open players replica trophy. Lac La Belle pro Alex Smith won two U.S. Opens, and his brother Willie captured one. 
"And what would those big names from the past think of Lac La Belle today?" Said Mackesey. "If the club's founders and original Scottish golf professionals were alive, our hope is that they would recognize in our course the same kind of fun, sporting golf that was such a foundational part of the game at the turn of the century."
David A. F. Sweet can be reached at dafsweet@aol.com.