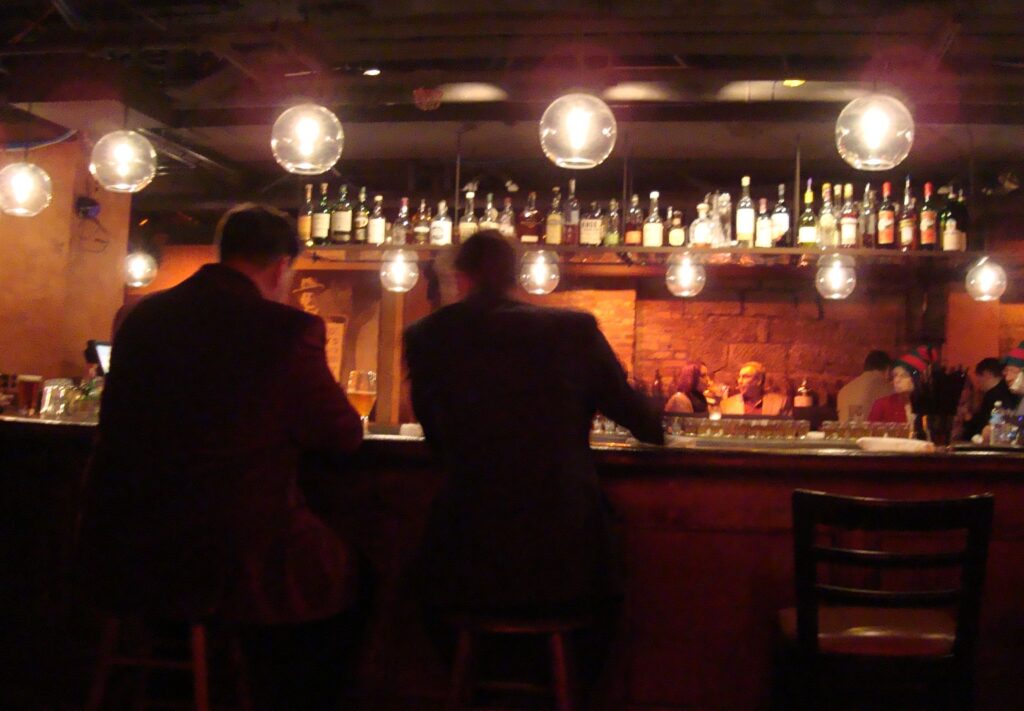 "Joe  Sent Me"
By Megan McKinney
There was a definite glamour, about the Chicago speakeasy of the 1920's. And, happily, some of those spots are still around. The names may have changed and they are no longer raided, but they still have great style.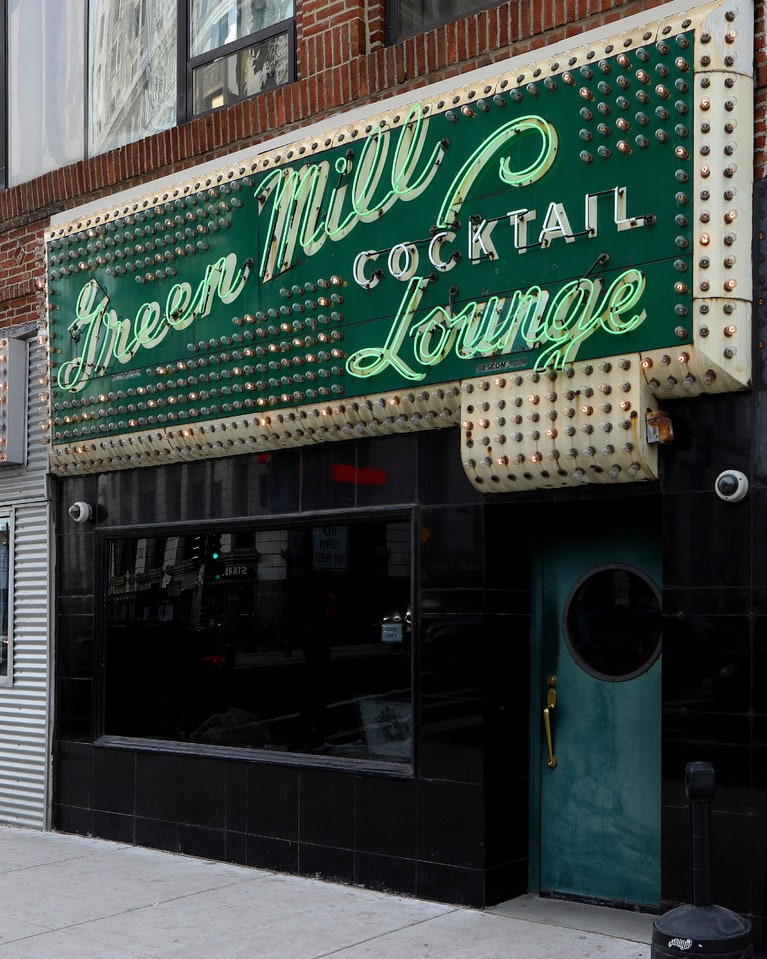 The Green Mill in Uptown is now known for its jazz performances rather than mob connections—which it certainly had, with "Machine Gun" Jack McGurn a part owner and Al Capone a regular customer.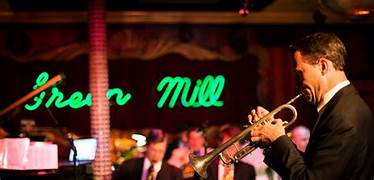 choosechicago.com
Al Capone's favorite table—because it gave him clear views of both the front and back entrances to the main room—is near the bar. Ask, maybe they will seat you there.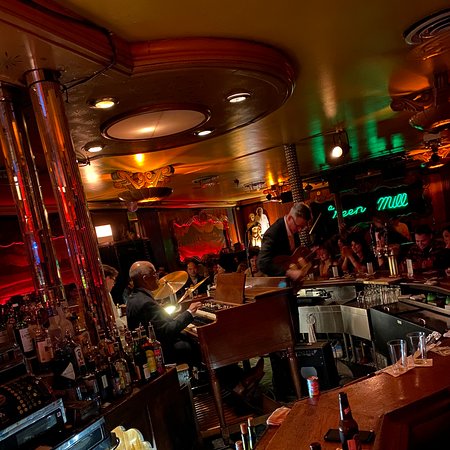 There was a quick way out of the establishment if authorities appeared. An access hatch to Uptown's network of underground tunnels was—and still is—located directly behind the long end of the bar.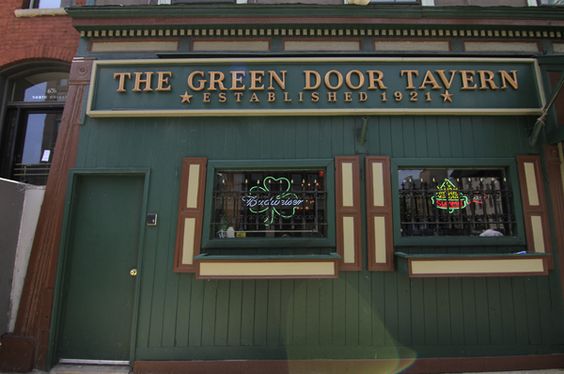 Like The Green Mill, The Green Door is the real thing. A pair of brothers, Jack and Nello Giacomoni, ran the speakeasy, which  was in the basement during Prohibition. The name Green Door was a code phrase for speakeasy and, although the date, 1921, is correct for its beginnings as a tavern, the building itself is ancient by Chicago standards, having  been constructed a year following the Great Fire of 1871. 
Superb at night too.                                                           thedoorsidea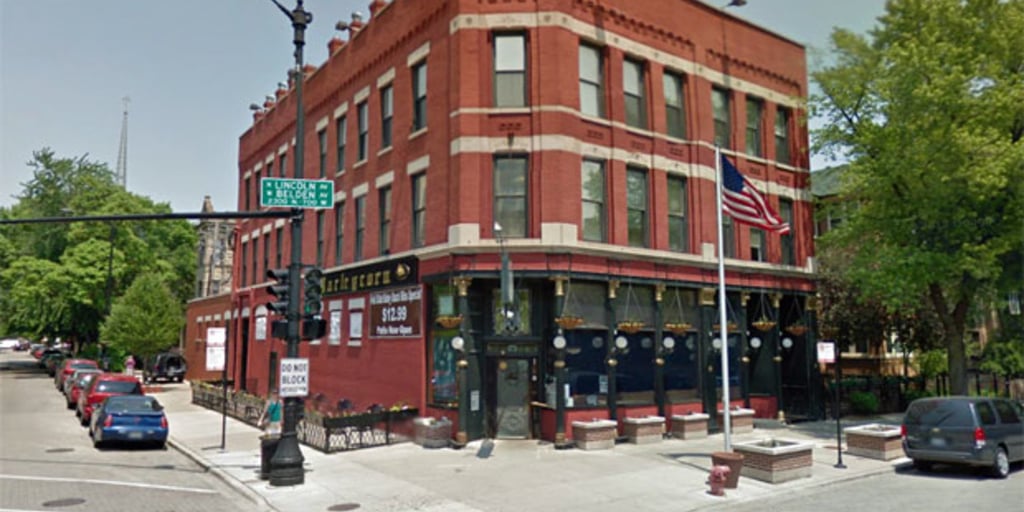 Photo credit:Google Earth
Remember John Barleycorn on West Belden? Long gone and now replaced by The Bad Apple. This was once the site of a boarded up Chinese laundry.  Not really. Because underneath those dirty clothes, rolling in and disguised as laundry loads, were barrels of liquor. And behind the boarded up windows were happy Lincoln Park neighbors consuming the liquor. Speakeasy heaven.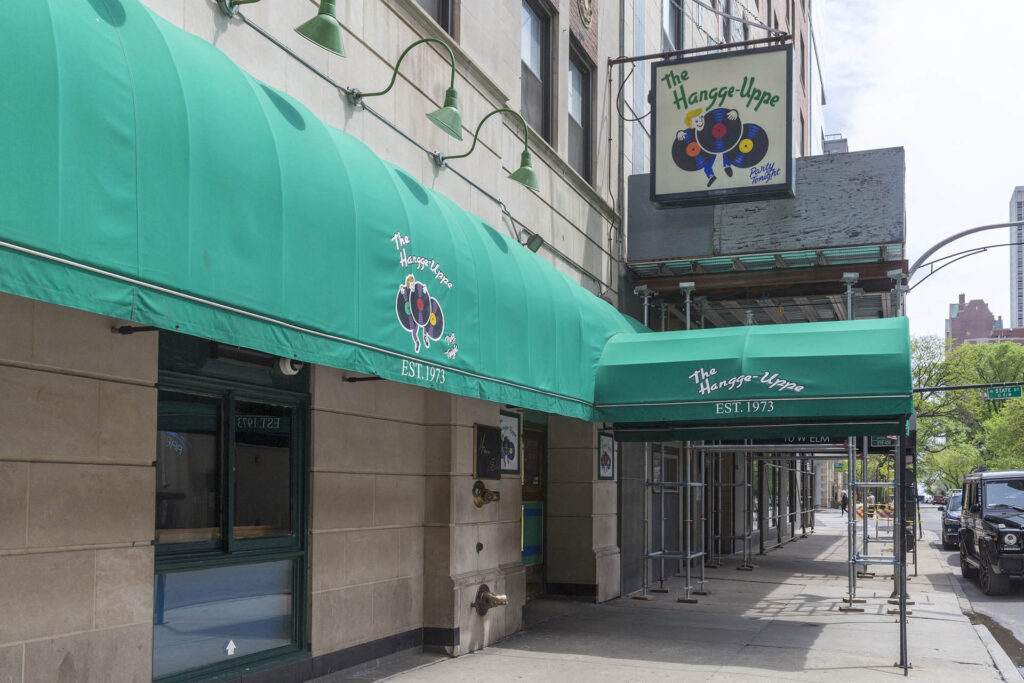 Here's one you wouldn't guess. A former speakeasy? The 1920s? It looks like it is about the same age as members of the party crowd that leaves the spot at 4:00 a.m. on Sunday mornings. Furthermore, not only does it house the remnants of an historic basement speakeasy but it is also the only one of these treasures that is haunted. It seems a young woman was murdered down there during the Prohibition days and her ghost remains to spook those Sunday morning party kids a century later.
Yes, Marge's was a speakeasy. No ghosts or murders we know of, but it is the only one we have run across that actually made gin in a bathtub upstairs.
What about The Berghoff, granddaddy of them all? A speakeasy? No.
Herman Berghoff sold "near beer" and soda pop, along with great German food throughout dry Chicago, then managed to procure the city's first post-Prohibition liquor license on December 5, 1933.
Author Photo: Robert F. Carl