By Michelle Crowe
Layer up for fall.
Houndstooth and Glen plaid and charcoal and camel.
Skinny lapels or draped over the shoulders.
Worn with dark jeans flowing, chic trousers.
Blazers are October's favorite thing.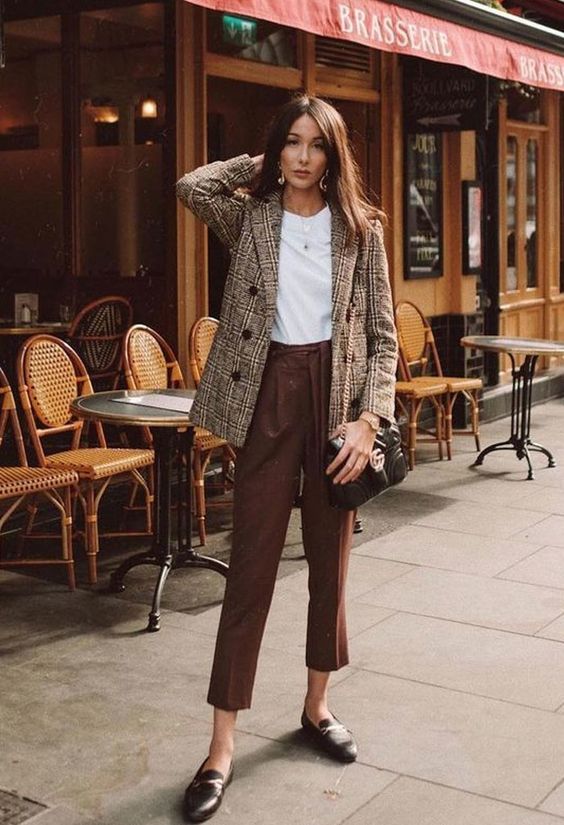 A classic single- button look.
As classic as anything and having a moment in the early fall sun, the blazer is back and turning heads at fashion weeks around the world. As a third piece or lightweight outerwear stand-in, a single or double-breasted jacket with strong shoulders is the go-anywhere with anything layer that does it all.
The Duke of Windsor
A blazer dresses up a t-shirt and jeans, offers a solution for chilly shoulders with a slip dress and easily slips over a button-up or blouse for a true finishing touch.
Of all the 90s revival pieces making their way into wardrobes these days, the boyfriend-style blazer with square shoulders and a slightly oversized fit is the very best of the bunch.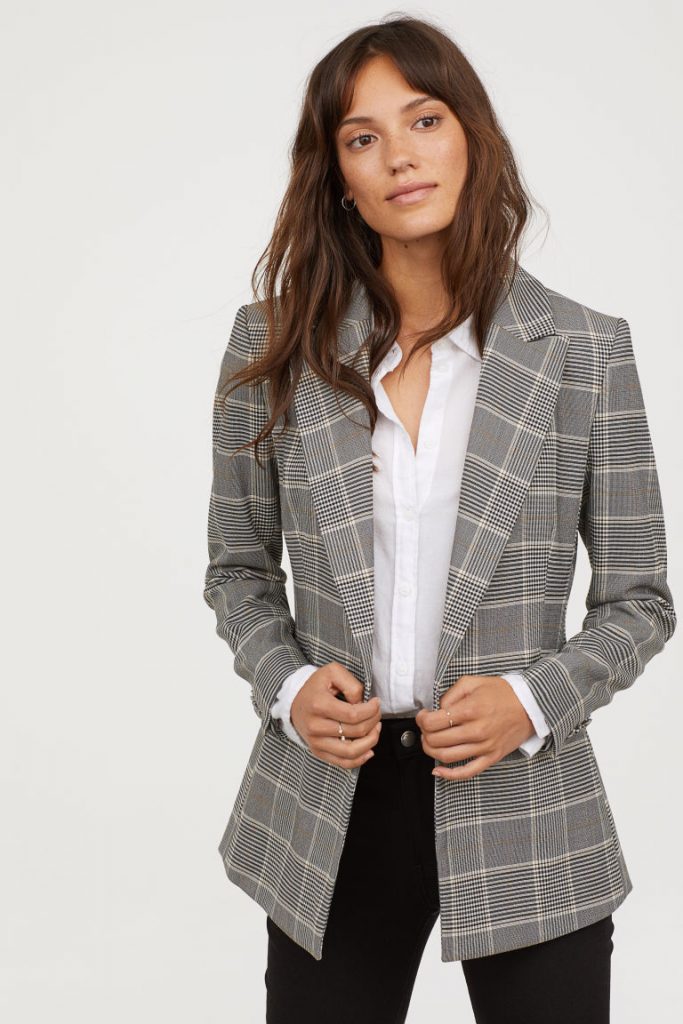 Double-breasted from H&M.
Many have a jacket that's been hanging in their closet for a year, or four or twenty that makes it through every spring cleaning, tidying session and move. Because inevitably, it sparks joy.
This joy is ageless as a great jacket looks as wonderfully well on a college girl as it does on her favorite aunt and grandmother – the true definition of timeless. Of course, she's probably prefer one that originally belonged to her grandfather.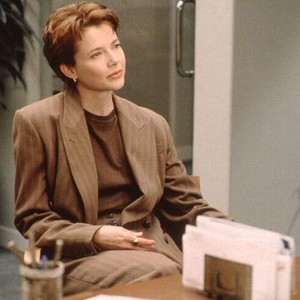 Annette Bening in a still from The American President.
Need a little something new? Great versions abound, with contrast collars and fabulous linings, in beautiful fabrics that should last for years. Thank goodness for that as the Fall 2019 versions snapped up this month will likely spark sartorial love for just as long as the others. It's a winning staple that's anything but basic and we're so glad for the strong showing this season.
As the crisp air chills more and more mornings, put a tweedy, cozy, perfect blazer on heavy rotation.