By Judy Carmack Bross
On a recent moonlit night more than 700 light-hearted guests leapt at the opportunity to be the first to enter the Chicago Botanic Garden's Lightscape, walking along the all-new path filled with favorite installations like the Winter Cathedral as well as new and reimagined pieces on the 1.25-mile trail which featured hot bites and seasonal drinks along the way.
2022 Lightscape Preview co-chairs Henry Munez of Chicago, Jennifer Martay of Winnetka, Jennifer Dine of Winnetka, Lindsay Doyle of Wilmette, Lydia Kelley of Winnetka and Melissa Corley of Winnetka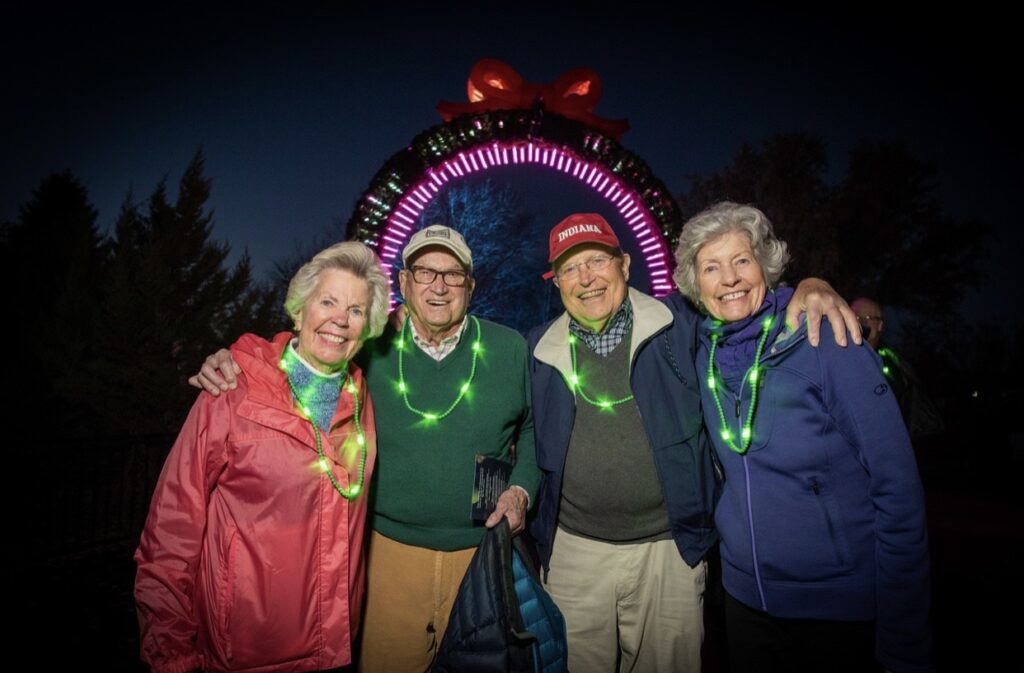 Calvine and Charlie Bowen with Tom and Anne Rodhouse of Lake Forest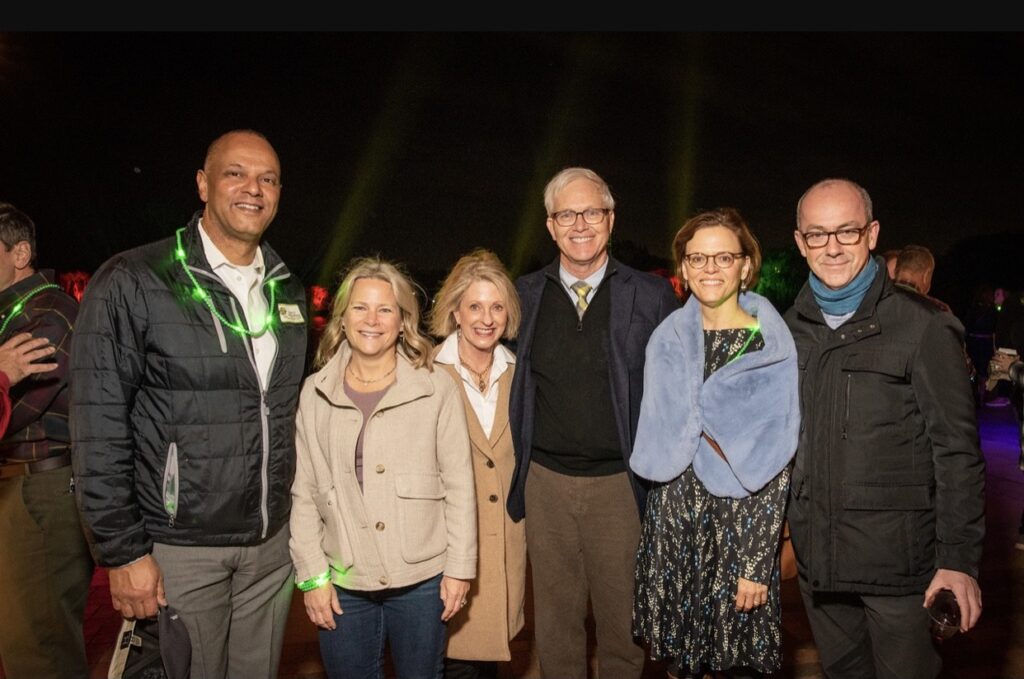 Arnold Randall, General Superintendent of Forest Preserves of Cook County of Chicago; Martha Boudos of Wilmette; Kim and Fred Spicer, Executive Vice President and Director of Chicago Botanic Garden; Jean Franczyk, President and CEO of Chicago Botanic Garden, and Chris Hall of Chicago
Christa Leone, Andrea Copetas, Rose Metzger, Jennifer Martay, Claudine Gerbel, Vicki Lee,  and Diane Gillis
The Board of Directors, Woman's Board and Guild of the Chicago Horticultural Society raised $1 million during the Lightscape Preview—always a sold-out success–that supports the Chicago Botanic Garden's work in plant science, community engagement, learning, and the curation of the living museum.
Sam and Miho Jacobs with children Zoey and Zachary of Glencoe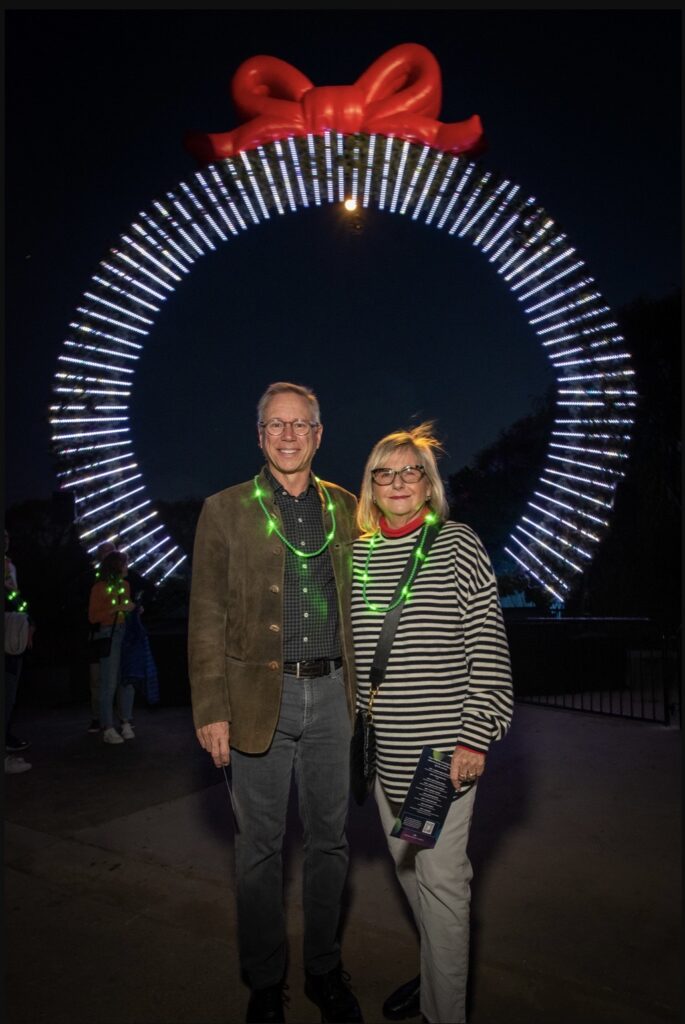 Brian and Ann Balusek of Winnetka
Arnold Randall, General Superintendent of Forest Preserves of Cook County, and Luke Randall of Chicago
Eunice, Andre and Amina Hawkins of Oak Park
Laura and Bruce Linger of Winnetka
The 2022 Lightscape Preview was co-chaired by Board of Directors Lydia Kelley, Henry Munez, Woman's Board members Melissa Corley, Jennifer Martay, and Guild members Jennifer Dine, and Lindsay Doyle.  Culinary Landscape catered the evening.
Lightscape, the after-dark illuminated trail, runs through January 8 at the Chicago Botanic Garden.
Jodi Zombolo, Associate Vice President, Visitor Events & Programs at the Botanic Garden, told us: "Lightscape provides a festive opportunity to celebrate the season with friends and family while being amazed by exciting installations that have never been seen before. We are now in our fourth year, and 80 percent of the trail continues to change and feature imaginative works created for the Garden from international artists, so even returning guests will always see something new."
| | |
| --- | --- |
|                                                       Michael and Aida Giglio of Northbrook                                                                                                                 | Ivan Adames, Chief Development Officer at Chicago Botanic Garden, and Liz Adames of Evanston |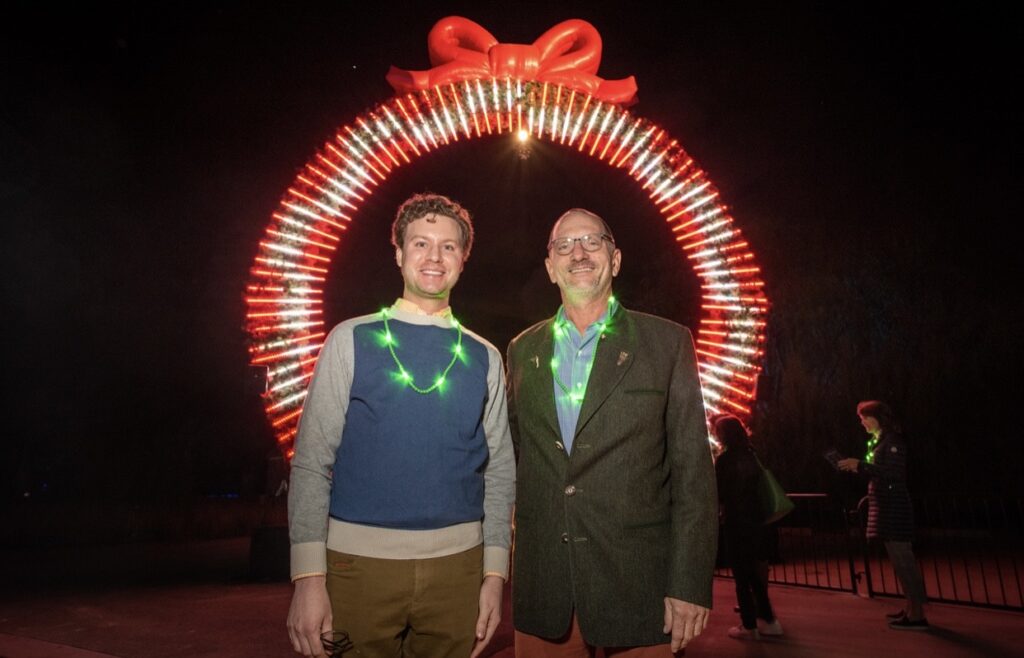 William Beggs and Todd Schwebel of Chicago
Rene, Lillian and Anna Svach of Glen Ellyn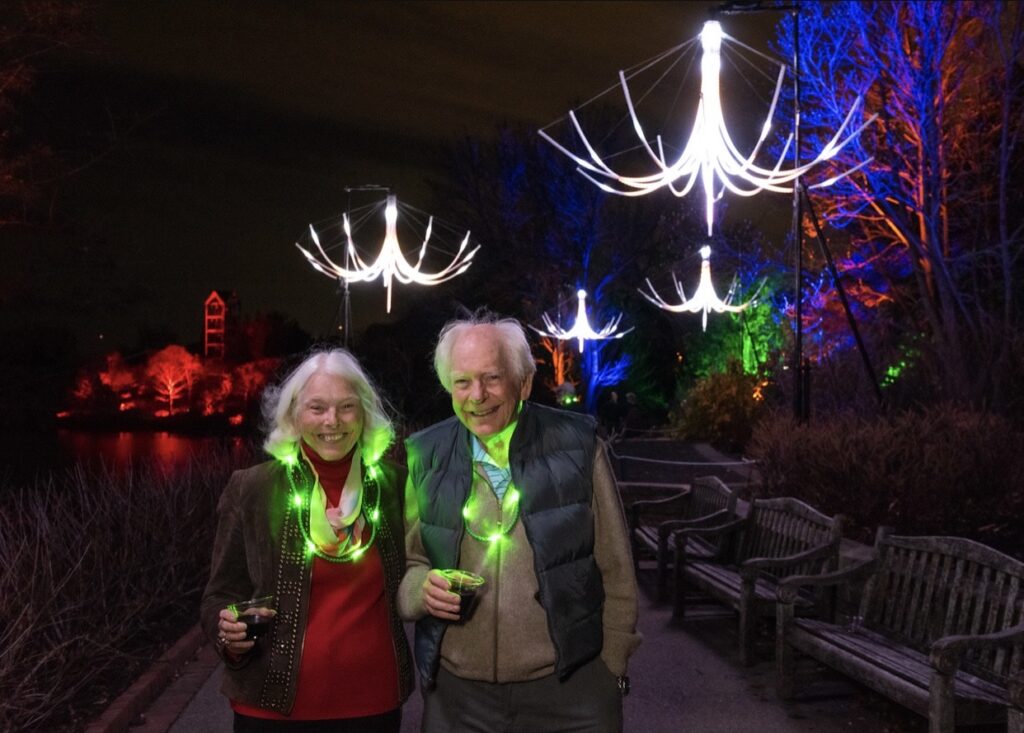 Nancy and Ron Kurz of Winnetka
Mukesh and Rita Dubey of Cary
Marcus and Lindsay Garcia of Chicago
Tatum, Kari and J.P. Clarke of Wilmette
The Chicago Botanic Garden comprises 385 acres of landscaped gardens featuring millions of plants, flowers and trees in 27 different gardens in four natural habitats. Its educational opportunities are available for all ages.
For further information about Lightscape, running through January 8, visit:  chicagobotanic.org
Photos By: Chicago Botanic Garden