By Judy Carmack Bross
"Join our three eminent speakers this spring as they showcase  lascivious statues, furnish moral tales of eighteenth-century France, and the battle for the independence of Camille Claudel."—an irresistible invitation for you, onsite or online, from the Alliance Francaise of Chicago for April 26, May 17, and June 7.
Acknowledging its reputation for the most seductive symposia in town, Myriam Bransfield, elegant enchantress behind the lectures along with the Alliance's Conery Hoffman, told us: "We're academic but we always add a little wickedness."
On April 26 Northwestern University's Alicia Caticha's will speak on "Lascivious Statues: Galatea's Animation in 18th Century France" when marble statues replicated rococo paintings and libertine novels. On May 17 the Metropolitan Museum of Art's David Pullins will tell how the sofa took fashionable Paris by storm in the mid 1700s, framing its users in ways that were seen as foreign, provocative, and outright erotic. On June 7 the Art Institute's Emerson Bowyer caps the series by presenting Camille Claudel, her trailblazing career as a woman artist, her passionate sculpted forms, and her complex relationship with Rodin.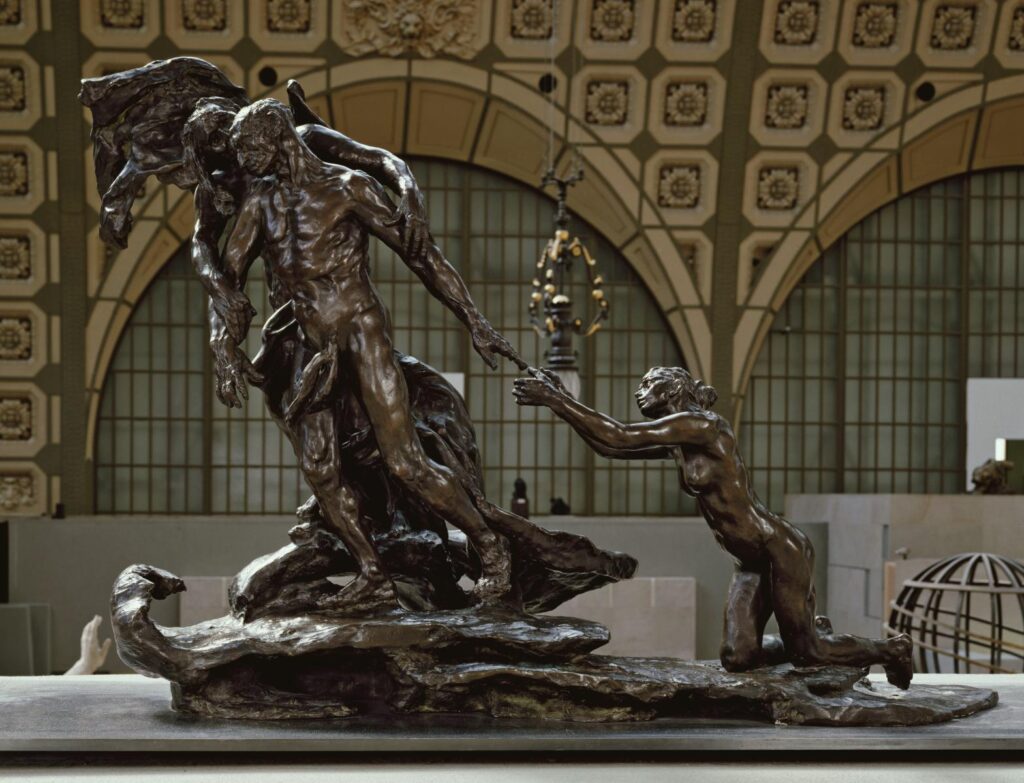 We asked Caticha why the story of Galetea is so popular in paintings and sculpture."In the eighteenth-century there is a reemergence in interest in the Pygmalion and Galatea myth for a host of reasons: the re-discovery of Pompeii, a new means of engaging in art that focused on the transformative proprieties of art–and art so powerful that it brings you to tears, for example; in the case of Galatea, Pygmalion loves her so much that she comes alive. It's so popular that not only there are there paintings and sculptures of the myth, but multiple plays and ballets as well.  In fact, Galatea is given her name: she was nameless in the original Ovid. The irony of the popularity of the Pygmalion myth was that although the subject of the myth is sculpture—a statue so beautiful she comes to life–the myth is primarily represented in painting. In order to communicate her transformation from stone to life, artists needed to use color, showing the transformation from white to red/pink skin tones. When Falconet represented Pygmalion and Galatea in marble, his audience knew exactly the challenge he faced: to represent both marble and skin in the material of marble simultaneously. By doing so, he is also placing himself, the sculptor, in the position of Pygmalion—allowing the sculpture to become a metaphor for his own genius as an artist."
We asked Caticha to tell us more about Falconet:
"Falconet is definitively not a household name, yet his work is everywhere: replicated in marble, porcelain, and paintings. His porcelain figures were displayed on the dining tables of the aristocratic elite alongside sugar sculptures! For such an unknown artist, he is truly everywhere. Since I started studying his work, I've seen it replicated in perfume ads, featured in countless movies including Helen Mirren's The Queen—and even a 2019 Reebok sneakers ad! This signals to me that his work has become so much a part of our visual lexicon that we no longer even see it. His sculptures have become synonymous with beauty.
 "The myth was popular culture in the truest sense of the word. Not only were people watching plays on the topic, Galatea was even infused into beauty and fashion trends. The trend for white empire waist dresses fully engaged with the "living statue" trope. In the 1790s, Josephine Bonaparte, Juliet Recamier, and Thérésa Tallien were collectively known as "the Three Graces." The classically inspired nickname referenced their collective status as the most influential socialites in Paris, and their penchant for the white columnar neo-classical dresses."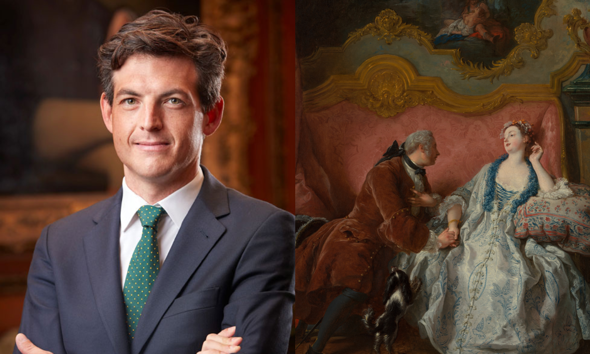 We spoke with Pullins, an Associate Curator with an expertise in French, Italian and Spanish paintings whose exhibition on the Afro-Hispanic painter Juan de Pareja has just opened at the Met.
"When I was a curator at the Frick I noticed a Boucher painting where the sofa was put to interesting and romantic use.  I began keeping a file on my computer of the many different artists who used something as commonplace as a sofa to become a staging area for things romantic and often erotic.  The sofa almost begins to speak for itself.
"A sofa seems so commonplace today, but previous to its invention people sat in chairs.  All of a sudden they were sitting side by side—you could even lie down on a sofa!   The sofa came from the Ottoman culture and became not only highly fashionable but an opportunity to flirt with danger. Not only do you find them in paintings by 18th century rococo painters such as Boucher and Watteau but in libertine literature as well.  The cover of one novel shows a sofa levitating into the air!"
Bowyer's presentation also introduces the Art Institute's upcoming retrospective of the Camille Claudel's work this fall. Searle Curator of Paintings and Sculpture at the Art Institute, Bowyer old us:
| | |
| --- | --- |
| Les Causeuses (The Chatterboxes) by Camille Claudel | Les Causeuses (The Chatterboxes) by Camille Claudel |
"This is the perfect moment to tell the story of Camille Claudel with the Art Institute's major retrospective coming up. She was relatively unknown after about 1913, but became a pop culture icon in the 1980s because her life was so outside the norm.  After her biography was released then she was the subject of two movies, numerous musicals, an opera chronicling her affair with Auguste Rodin, her trailblazing life as one of the few women sculptors of the 19th century, and her internment for 30 years in a psychiatric institution.
"She was a master at expressing universal emotions, a turn of the head, an outstretched arm. During the 1890s her works were on an intimate scale. She had an extraordinary way of dealing with the human body."
"Some critics at first accused her of copying Rodin, but she was much more realistic than he was and didn't sexualize as he often did.  She showed real sympathy for the human body. The more progressive critics called her a genius, a description at that time which was reserved for men.
"We are very excited that our Claudel show at the Art Institute will be the first time a pre-20th century artist will be shown in our Modern Wing, acknowledging how her art altered the course of Modernism."
"In 2017 the Musee de Camille Claudel opened in her hometown.  Until about three years ago, there were so few works of hers to view, maybe only seven across America.  Both the Getty, where our exhibition will go following the Art Institute, and the Art Institute have recently acquired her sculptures."
Myriam Bransfield spoke to the magic of Symposium.  "It is the icing on the cake of our programs.  We have many guests who have come for years. "Our Symposium has evolved over the years from the French decorative arts to the broader canvas of the arts of France. We are able to draw fantastic speakers from prestigious institutions.  Our attendees are interested in French art and culture and know that you don't have to speak French to attend.  I am very grateful to Conery Hoffman, the Alliance's Director of Special Programs, who makes it all happen."
For more information go to af-chicago.org