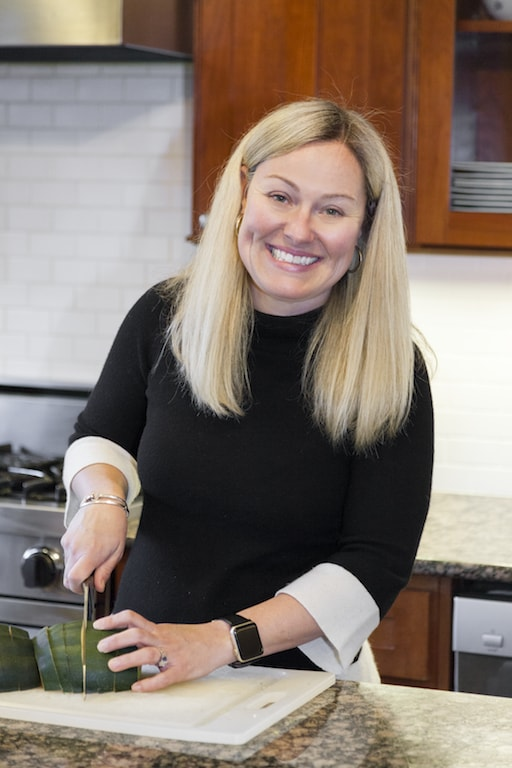 By Samantha Schwalm
Thanksgiving is just around the corner, and although it is not going to look and feel like it normally does. In fact, for many, this may be their first year making Thanksgiving. Fear not, it is one of the most comforting meals and easiest meals to make for dinner. I felt that this week we should talk about sides for your meal. Stuffing and mash potatoes are typical sides, but here are some that are a little healthier and still delicious. 
One of my favorite sides regardless of the season is roasted asparagus with cherry tomatoes.  Simply, preheat an oven to 425 degrees. Place the asparagus on a baking sheet with the tomatoes on top. Next, drizzle good olive oil and sprinkle salt and pepper over the entire thing.  Roast in oven for 15 to 20 minutes. The tomatoes will burst, creating almost a sauce for the asparagus.  
Another great side for thanksgiving is roasted squash. Squash in season and can be found at any grocery store or local farmers market. I like to use butternut, acorn, and carnival. Honestly,  any squash, except spaghetti will work for this dish. Cut the squashes in half, and scoop the seeds out. Next cut or with a good vegetable peeler, peel the outside skin off the squash. Dice into cubes the best you can. Try to make the cubes as close to the same size as possible. I  personally like them to look a little rustic and perfect. After all, this is a harvest meal. Place in a baking dish, and toss with 2 tablespoons of good olive oil, a teaspoon of salt, and a  teaspoon of pepper. Place, a few sage and rosemary sprigs throughout the dish. Roast in a  425 oven for 20 to 30 minutes. Stir after 15 minutes to make sure it roasts evenly. They should be just starting to caramelize and be knife tender.  
Finally, I am ashamed to admit this, but I love cranberry jelly out of the can. It truly is not  Thanksgiving until you hear that suction noise of the canned jelly coming out of the can. That said, homemade cranberry is delicious and super easy to make. Everyone should have both on the table. If you do not like it on your turkey, freeze it and place over a pork tenderloin this winter!  
Cranberry Sauce: 
1 package of cranberries rinsed 
1/4 teaspoon salt 
1 cup of sugar  
1 orange zest 
Juice of 1 orange 
2 tablespoons of good balsamic vinegar  
2 tablespoons of Amaretto  
Place all of the ingredients into a saucepan that has a lid. Stir and bring to boil. Turn it down to a simmer, and cover for 15 to 20 minutes, until cranberries are soft and tender. Uncover and continue simmer until it thickens enough to coat the back of a spoon. Take off heat. Add a little more sugar until you get the desired sweetness. 
Simple Stuffing Recipe: 
2 cups carrots, celery, & onions  
3 tablespoons of poultry seasoning  
2 tablespoons of thyme  
2 tablespoons of rosemary  
6 cups of dried out overnight bread  
3  tablespoons of unsalted butter  
2 1/2 cups of chicken or turkey stock  
1/2 teaspoons Salt & pepper  
Preheat oven to 375.  
In a sauté pan, sauté carrots, celery, & onion in the unsalted butter. In a casserole dish,  combine the rest of the ingredients except for the stock. Mix everything, including the sautéed vegetables. Slowly pour the stock over the mixture until everything is moist. Place in preheated oven and bake for 25 minutes or until stuffing is crunchy on top.  
No matter what you serve or where you are, enjoy your Thanksgiving. There is still a lot to be thankful for.