By Judy Carmack Bross
A tiny friend in nature, courtesy of Openlands.
We were motivated by a recent call to action by Openlands describing 60 ways that each of us can advocate for nature. It was hard to choose just 10 to share – but here are ways you can make a difference.
As innovative protectors and stewards of the land for 60 years, Openlands exists to create access to nature for all. Through local alliances, forward vision, and persistent action. Openlands connects and leads conservation work, serving as a guiding voice for communities, organizations, and more effective policy in northeastern Illinois and the surrounding region. It works to ensure cleaner air and water, protect natural habitats and balance, and enrich people's lives as they experience the world around them.
Here is how you can be an advocate.
*Volunteer in your local community. Openlands offers Tree Keepers and Birds in My Neighborhood, but there are many more depending on your time and skills.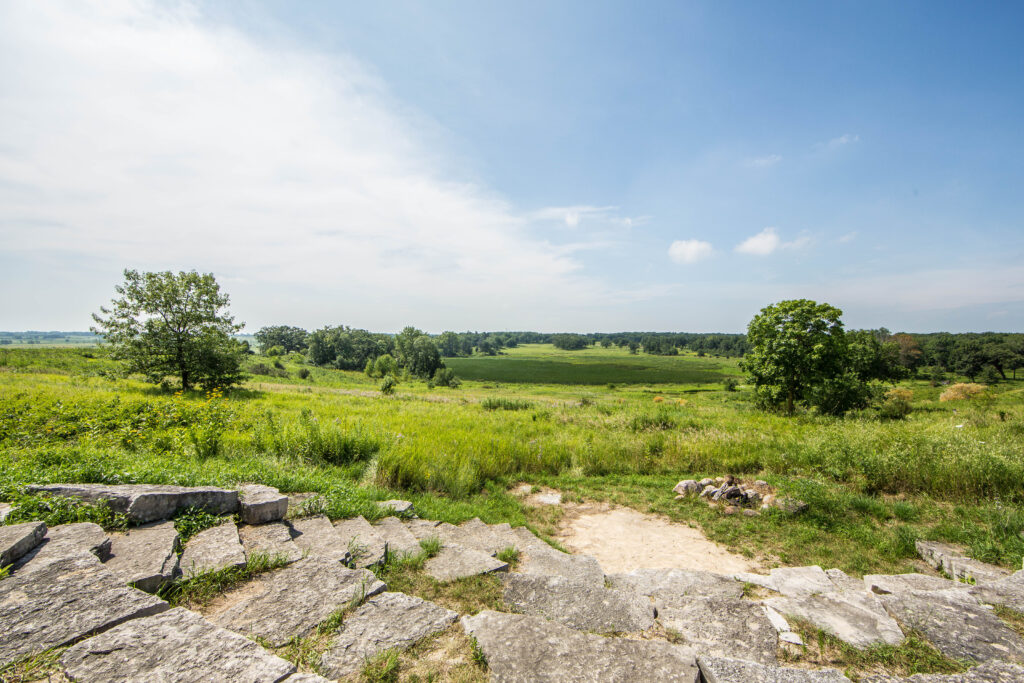 *Work in climate and for good climate conditions through a green career. The Openlands Arborist Registered Apprentice Program is a career-training pathway to jobs in aboriculture. There are also many other opportunities to work in climate across different sectors like nonprofits, for profits, education, startups, government, and the like.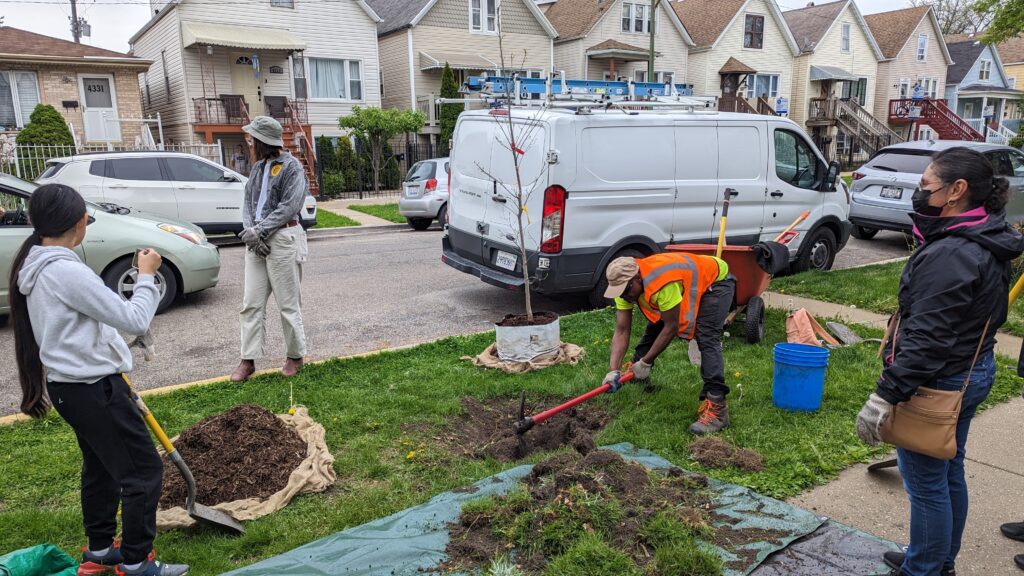 *Get trees planted in your neighborhood.  Openlands Tree Planters Grant is one of the ways to make this happen in Chicago.  Tree planting is the first step and then you can commit to taking care, monitoring and watering these trees as they get established to help their survival rate.
*Incorporate native landscaping into your home and garden design. Native plants, trees, and shrubs provide habitat to support native biodiversity and also provide additional ecosystem services like flood migration. Openlands offers a native plant sale. For Lake County Illinois residents, they can even book a consult ion with our ecologist to customize their landscaping as part of our Lands in Harmony program.
*Get involved in climate advocacy. This can mean getting out to vote in elections, referendum, attending lobby day events, canvasing, connecting with Alderpersons at Ward Nights or participatory budgeting process, signing petitions, filing witness slips, or writing letters to elected officials. Many of these activities can be done by people who are not yet old enough to vote or cannot due to citizenship.
*Work with land trusts like Openlands on getting a conservation easement on your property so it can be protected in perpetuity.
*Get outside and enjoy our natural wonders! The use of land and water trails for leisure increases the likelihood of routine monitoring and maintenance, especially as people steward the parks or rivers reporting problems and/or organizing clean ups, improving the overall condition of greenways and blueways.
*Talk about climate topics with friends and family and invite them to the conversations. Openlands offers training for educators and families in garden and nature education and nature play to connect kids to nature and develop the next generation of advocates. Talking about climate can even be in the form of writing your own op-ed, serving on boards, or starting a group at work.
*Continue to learn and stay curious about nature. Learning can be following climate organizations on social media or subscribing to newsletters, reading books about climate topics, visiting nature museums and centers, learning words about climate topics in a different language, and more.
*Make personal commitments in your daily life, habits, and routines. This could mean how you choose to get around, how you deal with waste, where you choose to shop or donate, and what content you consume.
To learn more about advocating for nature, please visit: openlands.org