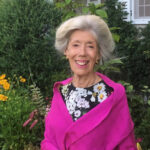 By Judy Carmack Bross
"What an opportunity to hear the deans of Latin American classical music, an ensemble that has worked together for 40 years. You will enjoy classic string quartet with its melodies and rhythmic structures as well as the rhythms and harmonies of cultures you might not know."—Mark George, CEO of the Music Institute of Chicago speaking of its opening concert October 15.
Cuarteto Latinoamericano          Photo credit: Sergio Yazbek 
To celebrate Hispanic Heritage Month, the Music Institute presents classical works for string quartet by the multiple Grammy winning Cuarteto Latinoamericano October 15 at Nichols Concert Hall in Evanston to premiere the season. For 40 years, the Mexico City based musicians have taken their music around the world, often premiering works written specifically for them, and continue to introduce new and neglected composers. Included in the October 15th program will be two tangos by Carlos Gardel as well as work by Brazilian composer Heitor Villa-Lobos, known for synthesizing conmtemporary European techniques with national music.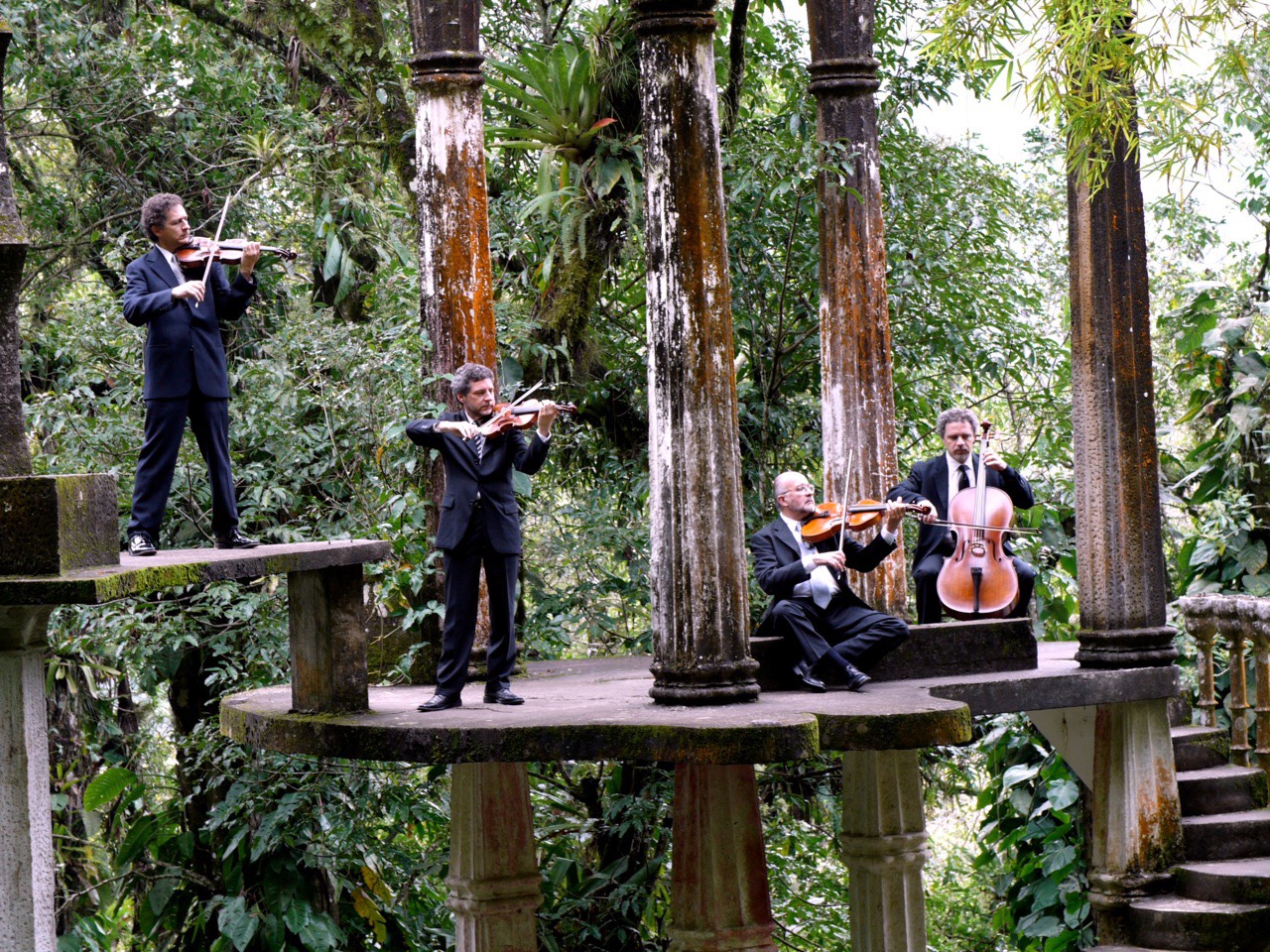 Cuarteto Latinoamericano          Photo credit: Sergio Yazbek 
With one of the tangos being "Por una Cabeza," featured in the 1992 film Scent of a Woman with Al Pacino, it seemed apropos to ask Saul Bitrán, one of the three Bitrán brothers who perform with violist Javier Montiel, about the magic of the tango, and how after 30 years that tango still hauntingly lingers in our minds.
"Tangos speak directly about betrayal, love and death and show the intense passion of music. In technical terms, one could say that they are all written in a similar way but it is the emotion they express that you don't forget. The tangos we have chosen are very traditional and beautiful," Bitrán said.
Cuarteto Latinoamericano          Photo credit: Sergio Yazbek 
Growing up in Mexico City at the time of the oil boom, the Bitrán brothers—Saul, Aron, and Alvaro—found that there was money available for the arts and great encouragement from their parents who were musicians themselves. Both Saul and Aron play the violin and Alvaro the cello.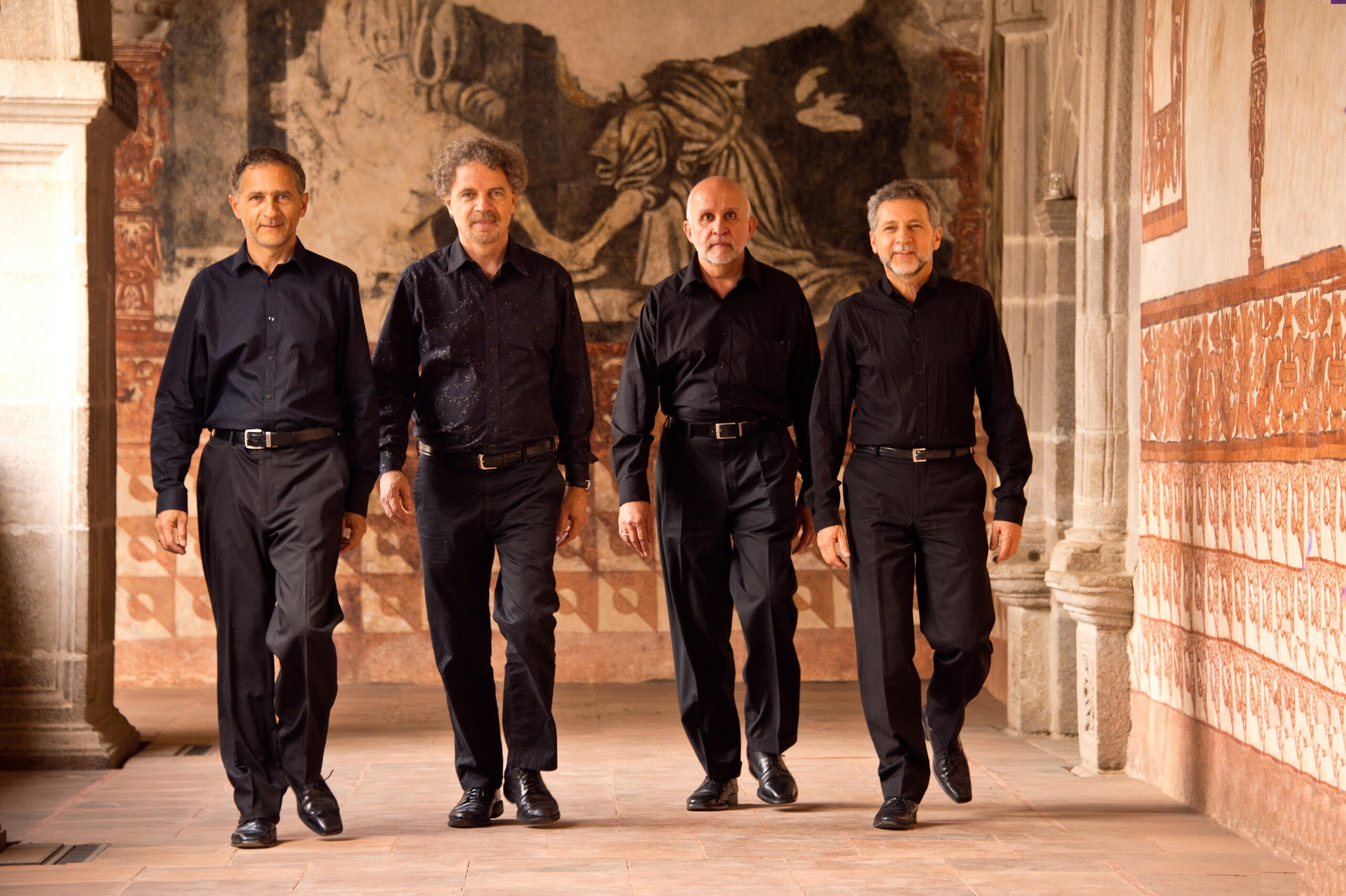 Cuarteto Latinoamericano          Photo credit: Sergio Yazbek 
Saul Bitrán told us:  "My brothers and I were all working during our teenage years and as children my mother, who played the piano and my father, whose instrument was the viola, told us what instrument we would be playing. We were too little to have any say in the matter."
Cuarteto Latinoamericano          Photo credit: Sergio Yazbek 
The brothers graduated from the National Conservatory of Music in Mexico City and soon were playing on the stage of the University of Mexico. Having played all around the world, Saul Bitrán told us that performing on the stage of La Scala in Milan was one of their lifetime favorite experiences. "Standing on that very, very imposing stage could not have been more moving," he said.
Cuarteto Latinoamericano          Photo credit: Sergio Yazbek 
The Cuarteto last played in Chicago at the Art Institute 20 years ago.
We asked Bitrán if, after 40 years, he ever gets stage fright.  
"It is something that is always present, but I have learned to live with it and to work with it. It is a way of getting your adrenaline flowing. You make the best of it and I now welcome it as a good friend," he said.
Cuarteto Latinoamericano          Photo credit: Sergio Yazbek 
Still on the road for nine months a year, they have recorded more than 100 CDs, including nearly the entire Latin American repertoire for string quartet. Volume 6 of their Villa-Lobos cycle of 17 string quartets on Dorian was nominated for a Grammy Award and a Latin Grammy for Best Chamber Music Recording. Their albums Brasileiro, works of Mignone (2012) and El Hilo Invisible (2016) won Latin Grammy Awards for Best Classical Album. The work Inca Dances by Gabriela Lena Frank, recorded by Cuarteto Latinoamericano with Manuel Barrueco, won the 2009 Latin Grammy for Best New Latin Composition.
| | |
| --- | --- |
| Cuarteto Latinoamericano  | Photo credit: Sergio Yazbek  |
"Our goal since we began is to present a wonderful repertoire of the large body of fine work principally written in Europe for string quartet and weave in local folklore from Latin American countries," Bitrán said. "And we are always all teachers working with young musicians at most of our performance locations throughout the year, we really appreciate having them there."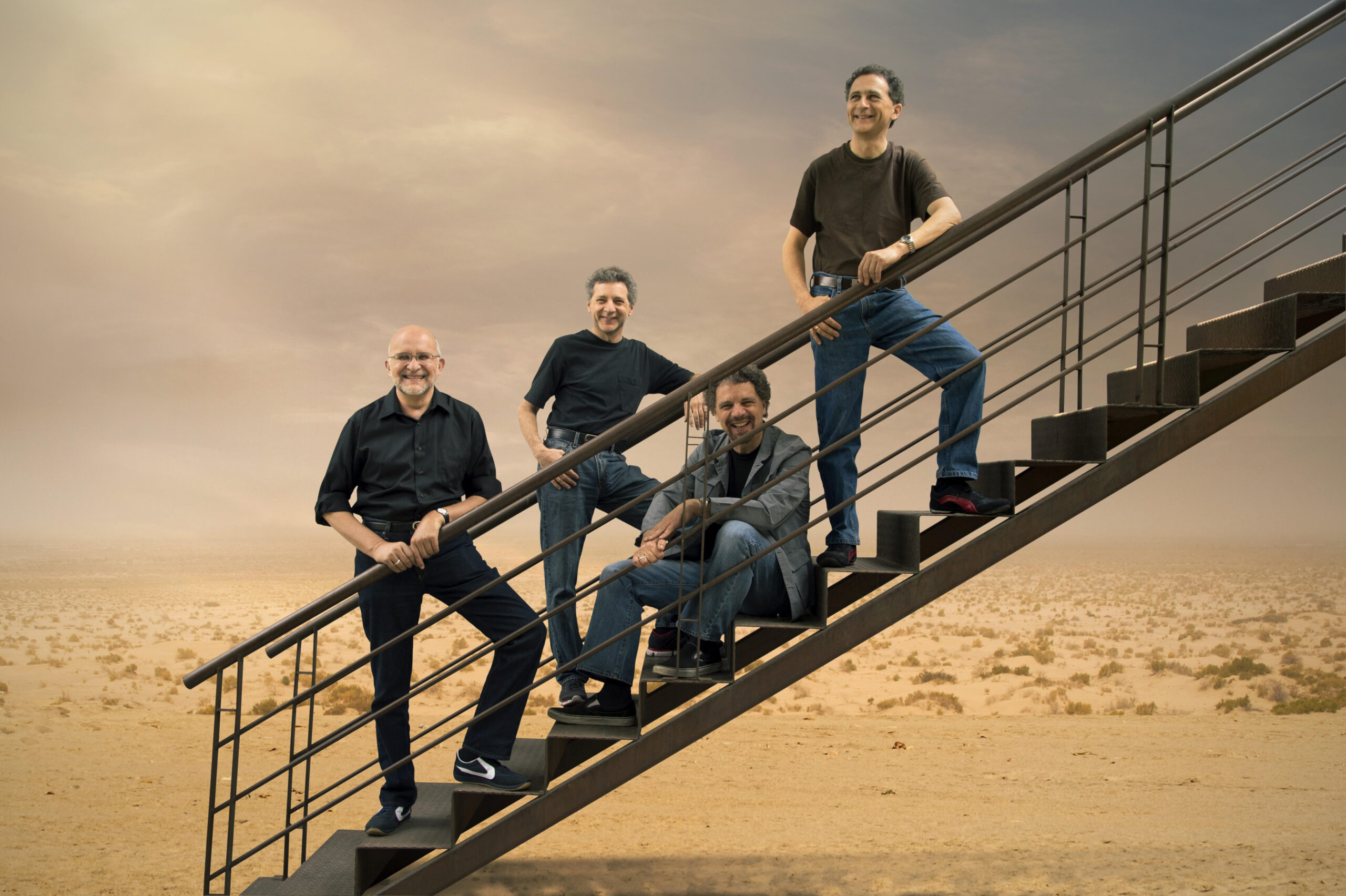 Cuarteto Latinoamericano          Photo credit: Sergio Yazbek 
The Music Institute is no exception. "Every student receives three free tickets to every concert in our series, and the Cuarteto is offering a master class that day," Mark George said.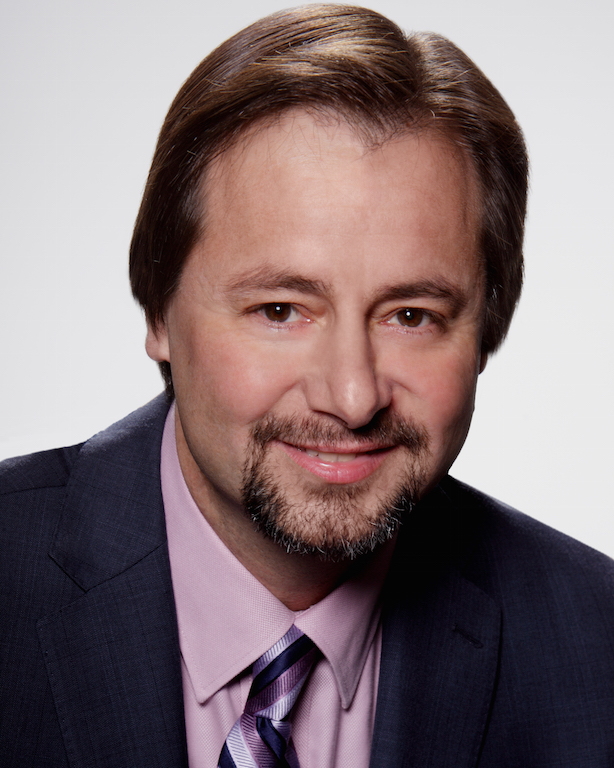 Music Institute CEO Mark George
As the Music Institute's concert season begins, George reflected on what's ahead:  "We always want to have as diverse a season as possible, from jazz and gospel to an evening of just Brahms. Showing our audience a very diverse series is very important. Working on our schedule is one of the happiest things I do, and we are already working on next year's series."
Coming up at Nichols Concert Hall:
October 29: Yes, Mahalia! features Chicago jazz favorite and Music Institute Artist-in-Residence Tammy McCann in an exuberant performance celebrating Mahalia Jackson, the Chicago gospel singer considered one of the 20th century's most influential vocalists.
November 5: Pianist and Music Institute faculty member Matthew Hagle presents a program inspired by the Op. 118 piano pieces of Johannes Brahms.
For more information visit musicinst.org