By Michelle Crowe
Audrey Hepburn takes a lesson.
Now that golf courses are allowed to operate as essential businesses, 18 holes might just represent our best chance to show off a spectacular new look – from a safe distance, of course. Golf has such a wonderful air of glamour and a real aura of capability. This absolutely the moment for club champions and casual players of the game alike to find those favorite ensembles and head out to tee up a few hours of fresh air.
Anna Rawson, golf and style star.
Celine Dion, who, with her love of French fashion can turn any moment into a runway, is an avid golfer. She calls it a search for perfection. Isn't that also what fashion is? When we choose what we're going to wear, when we decide that certain designers are who we turn to for consistently flattering styles, when we swipe on our lipstick, we're hoping to capture our own version of perfection.
Tory Sport Spring 2020.
It's fashion-obsessed golfers like the Canadian chanteuse who have led a revolution in golf clothes, asking for performance as well as good looks. Tory Sport is always a first stop for a fresh skirt, sweater or dress. No one can beat Lilly for cheerful, smile-inducing smiles.
Foray Golf is a new-ish collection led by an alumna of Victoria's Secret and obsessively focused on bringing more women to the game, all while fashionably dressed for it.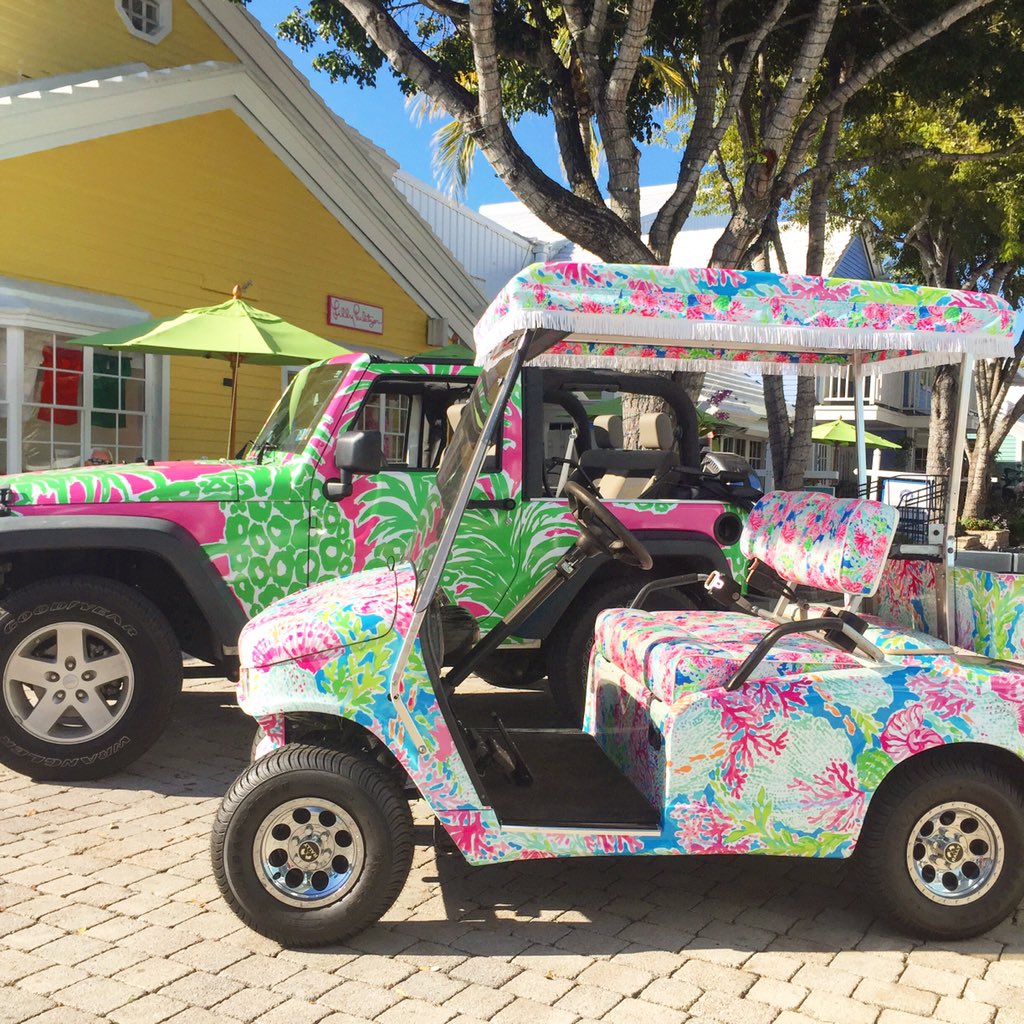 Lilly Pulitzer wrapped Jeep and golf cart at the Ocean Reef Club in 2016.
Game Set Style, a fast-growing much buzzed about activewear source in the Western Suburbs, is a great source for Foray and other high style, high performance pieces for working out, tennis, golf and our endless, highlight-of-the-day walks. Find them online at gamesetstyle.com.
Keep it active, keep it fun and keep staying home. See you on the greens.
Dinah Shore in an ensemble for the links, lunch or drinks.