by Gail Gold
There was the million dollar view: Mount Kilimanjaro, peeking out of the mashed potato clouds. 10 minutes later I was on the tarmac in Arusha, Tanzania, east Africa, waiting to begin an exciting safari. Driving over dusty, bumpy roads gave way to paved roads on the way to the first charming lodge with thatched cottages, private verandas, and fireplaces.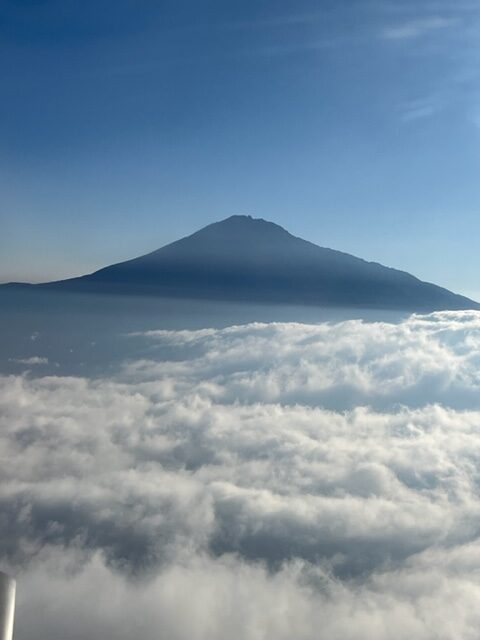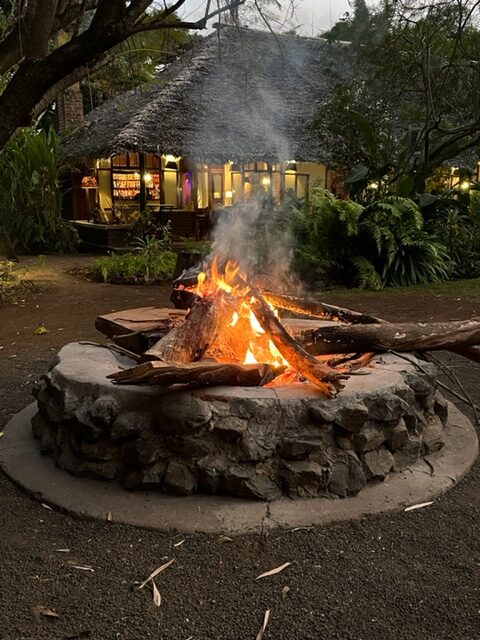 October 29, 1964 the name of the country was changed from the two states that were unified to create the country: Tanganyika and Zanzibar. Tanganyika was changed to Tanzania, a combination of TAN for Tanganyika, ZAN for Zanzibar, and IA was added to form the new name.
Two nights of jet lag and rest, then off the group went to the Albino Peacemaker Center, which helps albino people through counseling and career opportunities. Little or no melatonin production results in the lack of skin pigmentation. Tanzania has the highest albino population on the continent of Africa. Typically punished, made fun of, sun exposure negatively affecting skin, there are 7,000 Tanzanians with this little understood condition. We all had a better understanding of this condition after our visit.
On the road through Tarangire National Park, third largest Tanzanian park, in open air safari vehicles was the first game viewing drive. Large elephant herds, often not seen in other parks, were right in front of us at water holes and walking closely around the vehicles. Quietly observing these gentle giants through binoculars is so exciting and you know you're not in a zoo.
The next day brought a cultural experience of being in a Masai village and learning about their life style and beliefs. A nomadic tribe wrapped in iconic red check blankets, walking miles herding cattle, bringing their goats to market, they prefer being isolated and self sufficient. Most Masai children do not go to school, rather learn in the Masai community. A 5 year old starts learning how to herd and when 16 is allowed to go 6 kilometers alone with his herd. It's a step back in time.
We met the progressive chief, who is the tribal leader, having 3 wives, 23 children and 30 grandchildren. Inheriting the throne from his father, he oversees all village doings including selling livestock at auction markets, mediating spats between his tribes people. This chief believes in education for all his people and the children all go to school, which is atypical Masai.
Driving to the Serengeti National Park, a Masai word meaning endless plain, the animals I came for in the great wildlife refugee were awaiting: the plains dwellers lion prides, cheetah, Burchell zebra, wildebeest. Giraffe, elephant, leopard, baboon, ostrich, Cape buffalo, hyena, jackle, gazelle(Thompson, dikdik, eland?) many species of birds were waiting to be spotted. My group was extremely lucky on various days to see the Big 5: lion, rhino, elephant, leopard, and Cape buffalo. And that was thanks to our wonderful guide who has trained eyes seeing the animals and pointing them out to us way before we did.
Both illegal and legal poaching since the early 19th century have resulted in a decline of numerous species. For example, the black rhino once were in the hundreds of thousands and now approximately 5,000 roam. Thousands of legal permits are issued yearly, but park authorities say they aim to curb illegal poaching. The foreign "trophy hunters" hurt Serengeti animal population for their own satisfaction.
Women of rural Tanzania are the hallmarks of their villages. At 6am every single morning they walk to the well to draw fresh water. Balancing a 20 pound container on their heads, they walk back to their families and continue the daily chores of cooking, cleaning, herding, tending. The morning we visited the well our tour company brought ceramic water filters which provide years of clean water for each family. The women were instructed how to use the filters for access to clean water. It will be life changing for many Tanzanians.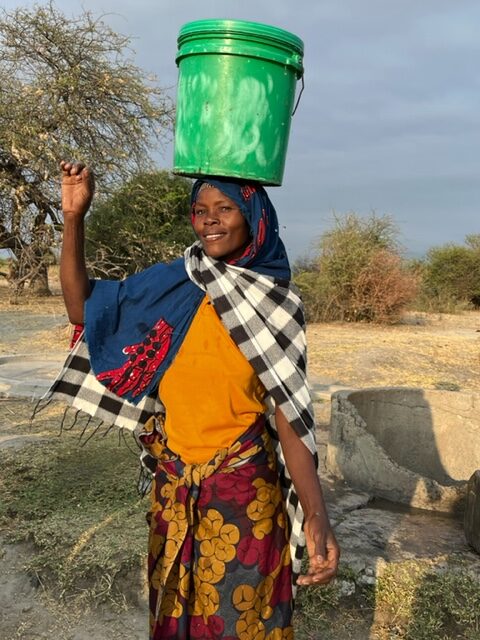 The following we went to the Ngorongoro Crater, a UNESCO, World Heritage Site. The calder of Ngorongoro marks the ancient walls of a collapsed volcano. It is circular, 12 miles across, with 2,000 feet steep walls. An unusual park because there's a permanent supply of water so most of the wildlife remain year round. Flamingos, a surprise species, had heads down into the water looking for shrimp, which give them the beautiful color.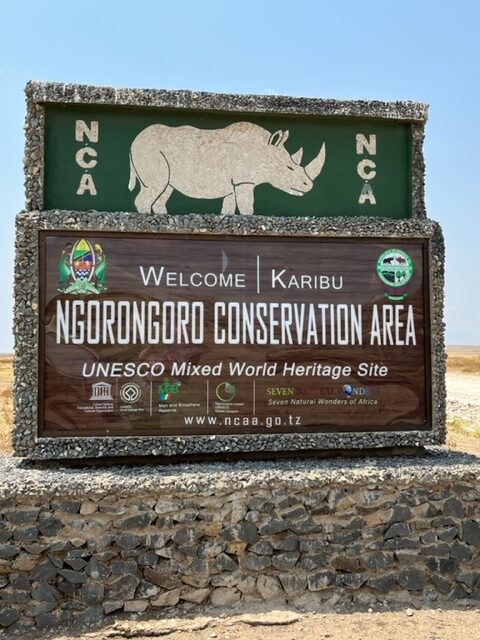 The final stop was a short plane hop to Zanzibar, an Indian Ocean archipelago. Another UNESCO site, Stone Town, East Africa's only ancient still functioning town, is 95% Muslim. The 5 times a day call to prayer is heard throughout the small city. A mix of Middle Eastern, Moorish, Indian and African influences, Stone Town is a delightful labyrinth of narrow alleys lined with shops, homes, hidden courtyards and extravagantly carved wooden doors. Once on the spice route, Zanzibar is still known as the Spice Island. The main crop and export is cloves. Other spices of nutmeg, ginger, chilies, black pepper, vanilla, coriander, and cinnamon have been available for centuries. Visiting a spice farm and buying small packets of spices was a highlight- just thinking about how life was all those years ago.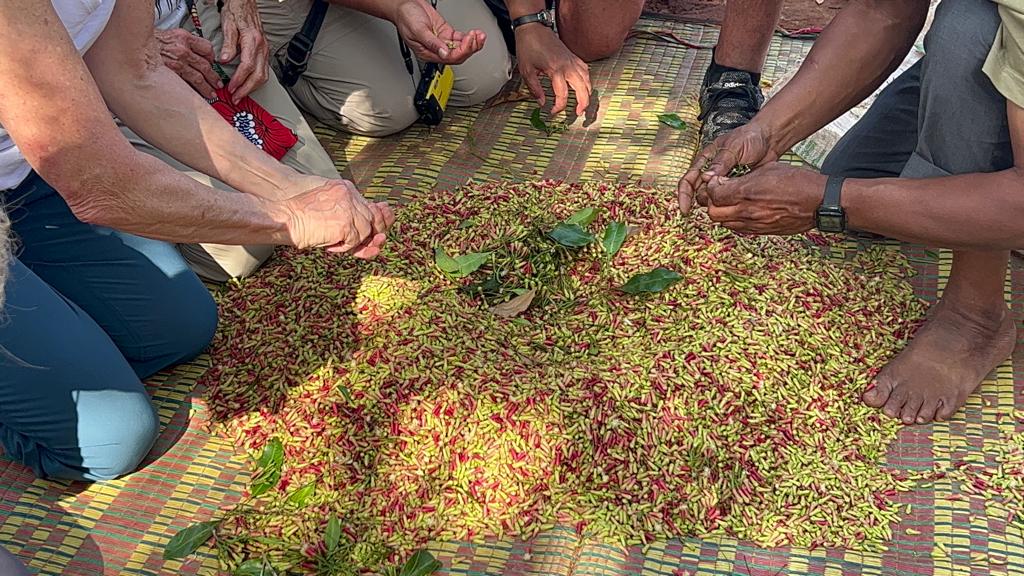 Tanzania and Zanzibar together make a wonderful combination of wildlife, village life, and exoticness. Hakuna Matata GO!!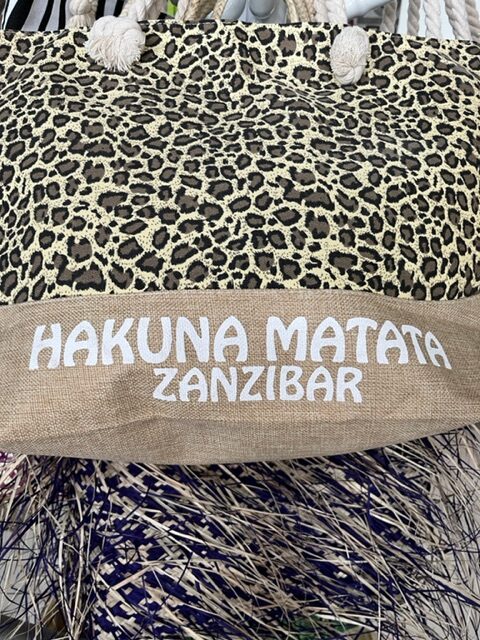 Photo Credit: Gail Gold