By Michelle Crowe
Naeem Khan ostrich-trimmed sleeveless blouse and pants.
When asked about the timing of his famous Valentine's Day Tea, the late, great Bunky Cushing told Harper's Bazaar, "February is a dreary month." For one glorious afternoon, no matter how gray the skies, the sight of ladies in red suits and pink dresses did indeed brighten spirits.
This colorless winter needs an even bolder punch of color – orange.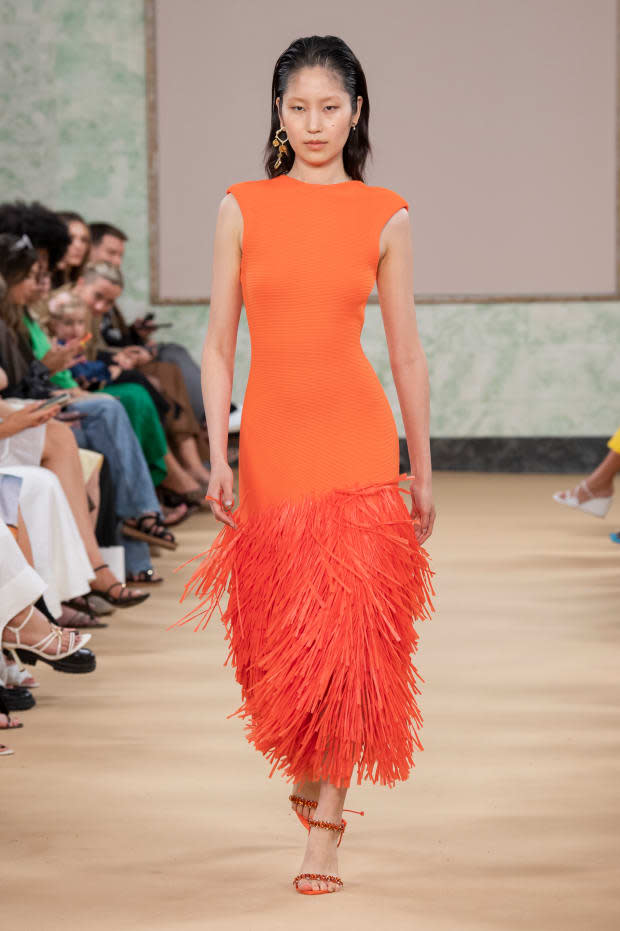 Aje dress with fun fringe at the hem.
The sunny citrus hue is popping up all over, including in the Pantone Color Institute's Color Trend Report, where Tangelo (15-1335) is a part of the top ten for Spring. The idea behind the range of hues is a mix of familiar, easy colors like soft blue and neutral macchiato and bold shades including orange.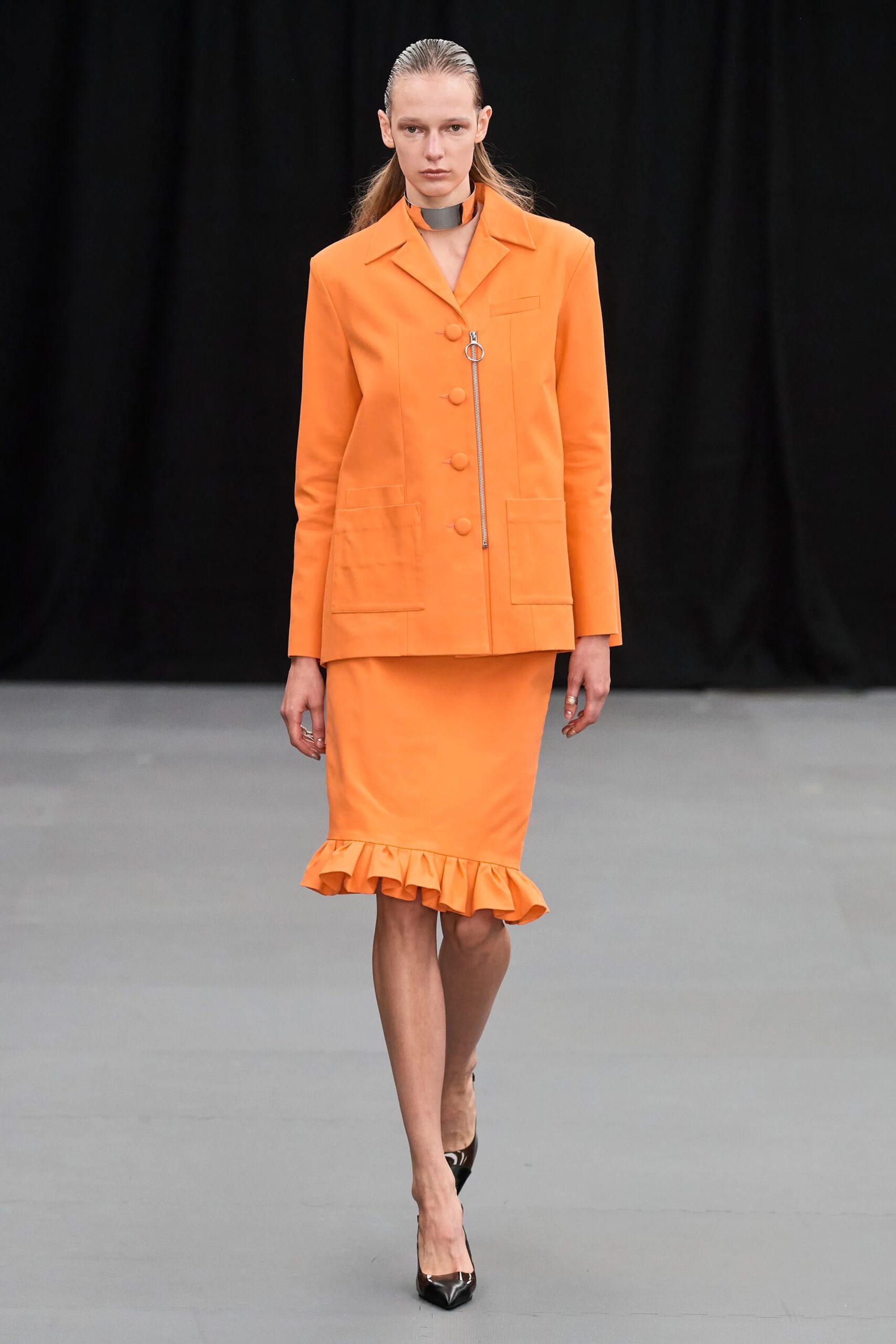 Huishan Zhang suit, perfect for lunching.
"Colors for Spring 2023 are recalibrated for the new era we are entering. Blending escapism with reality, wholesomeness, and joy, we embrace the exploration of extreme contrast in mood and color," Leatrice Eiseman, Pantone Color Institute's executive director, said in a statement.
A gorgeous look from Ralph Lauren.
Juicy citrus shades popped up in the collections of Monse, Naeem Khan, Simon Miller, and Raisa Vanessa. Ralph Lauren and others. Fashion week attendees also turned heads in orange off the runway. Plus, orange pants seemed to sweep Paris last summer, with many visitors reporting that tangerine trousers were the unexpected it pants of French women.
Molly Goddard tulle skirt paired with a highlighter pink sweater.
While a highlighter bright shade might not work into a carefully curated capsule wardrobe, it's a worthy buy. Even the most devoted camel or navy-blue fan has moments of wanting to go a little wild. Indulge in dopamine dressing with a sunny suit, dress, pants, or even an accessory. I switched out my usual biscuit-colored sweater for one in a sunny orange shade and the entire Zoom call appreciated the cheerful color.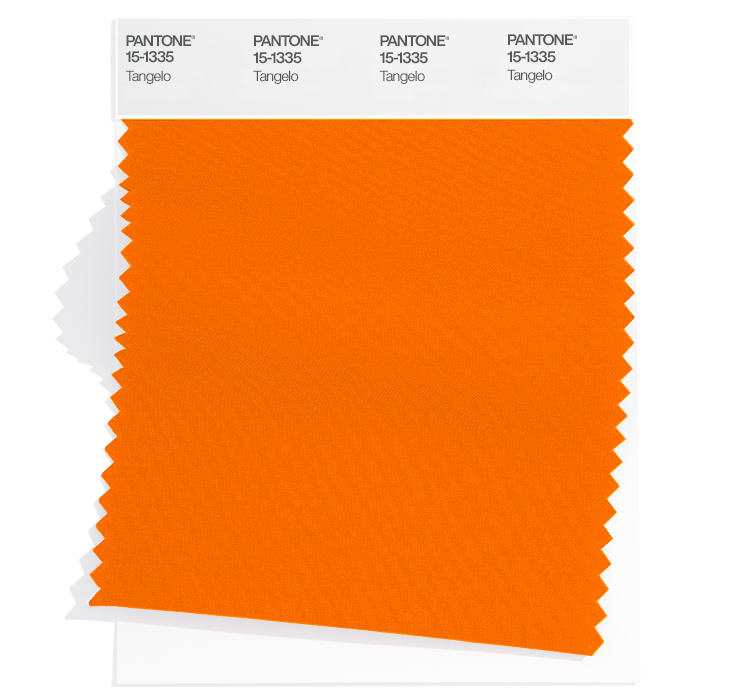 Tangelo
Don't worry if our relentlessly gray skies still around. Light up your own rooms with a splash of orange.