By Katie Freiburger
JH Group in Palm Beach (From left to right: Michelle Kubala, Julie Harron, Madison Collum)
The migration south is in full swing. Unlike any other time in recent history, one thousand Americans a day are moving to Florida. Some are seeking a lifestyle filled with sun-soaked days, healthy choices, and architecture reminiscent of beautiful European cities, and others are escaping urban areas for a comfortable locale that is more relaxing and less taxing.
| | |
| --- | --- |
| Left, Palm Beach Island | Right, The Breakers |
While Miami has seen unprecedented growth in the last few years, Palm Beach is experiencing a new awakening. A town teeming with sophistication and financial savvy, Palm Beach added seventy-plus financial firms last year alone. Well-heeled northerners from Chicago, Boston, and New York are not only moving their families but also their businesses in record numbers.
| | |
| --- | --- |
| Left: Julie waiting for showing | Right: Julie Harron, Madison Collum, Michelle Kubala showing property |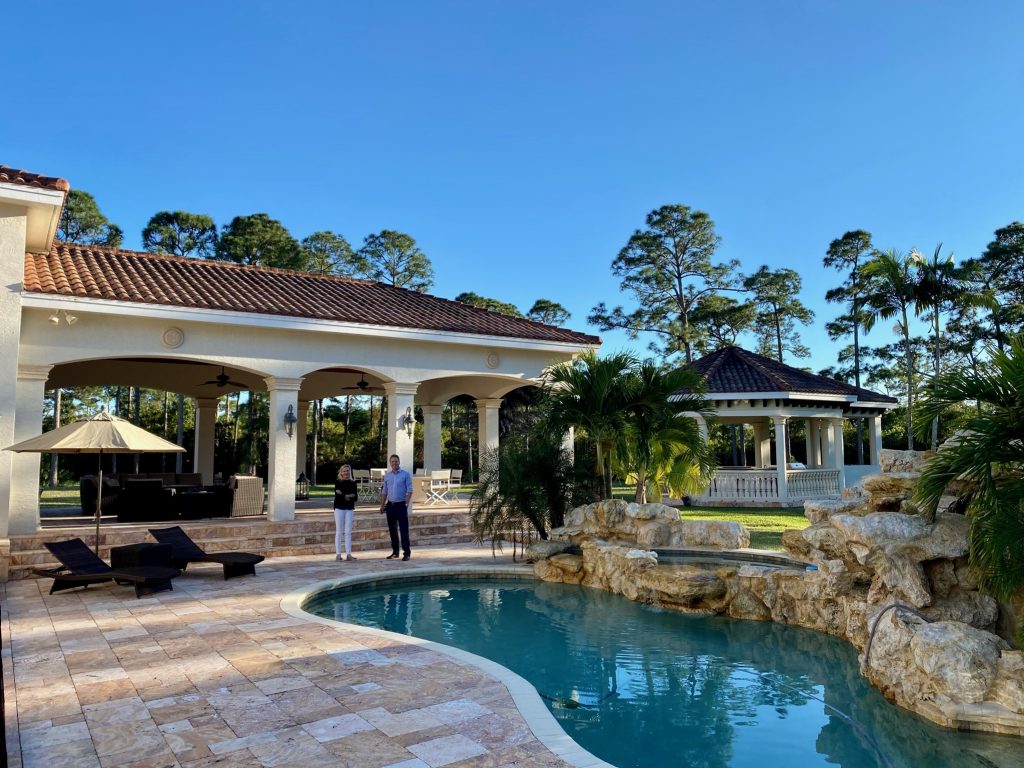 Julie Harron and Palm Beach Partner, Madison Collum showing Madison's listing.
Although nothing about last year was normal, the pandemic did give people time to re-evaluate and reflect on what matters, including where they live. For Palm Beach and West Palm Beach, this has resulted in a 268% increase in home contracts, a ten-year record.  Although inventory is becoming tight as many Chicagoans add Palm Beach to their portfolio of homes, or make it their primary residence, excitement, and youthful energy are adding to the area's atmosphere as homeowners make top-of-mind the desire to live in a beautiful climate along a sparkling oceanfront.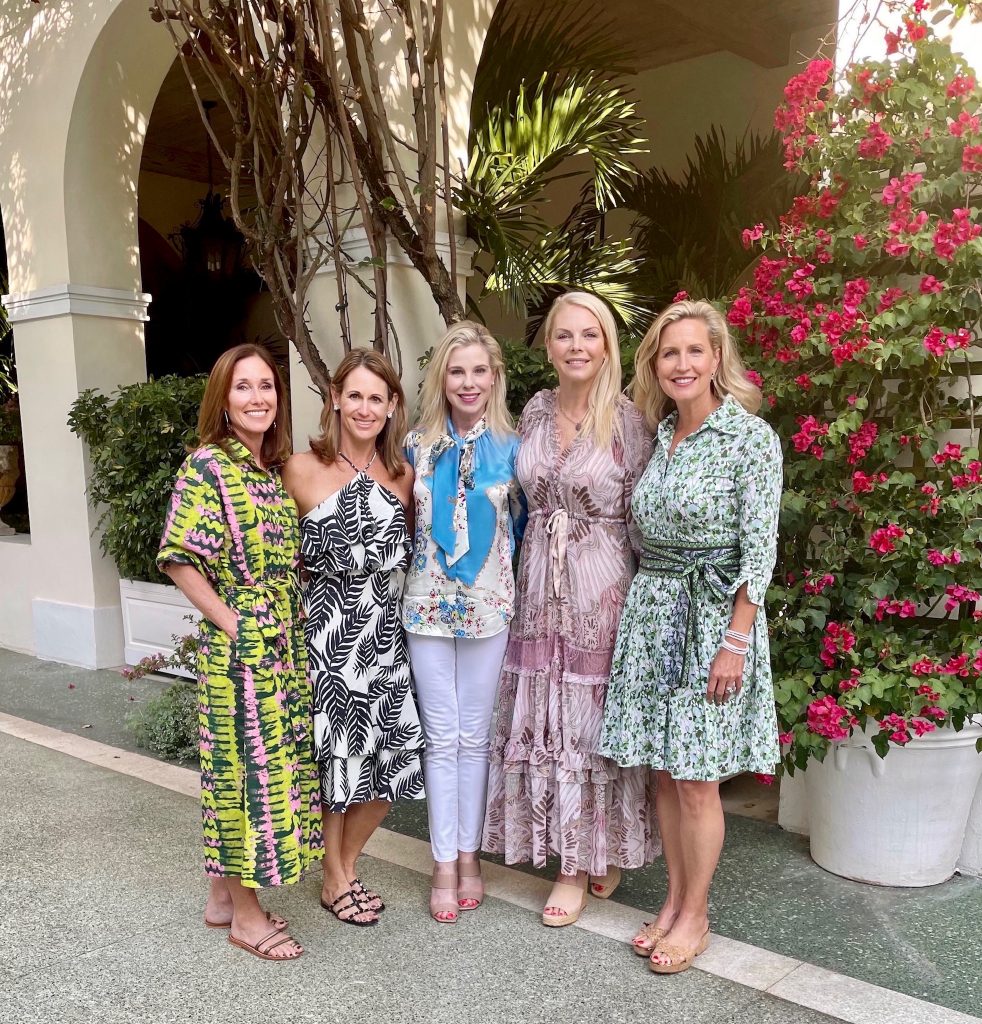 From left to right: Eileen Murphy, Shawna Huffman Owen, Julie Harron, Sabrina Gracias, Elizabeth Cole on Worth Avenue
Embracing this renaissance with open arms is Chicago's very own luxury realtor, Julie Harron. While always attuned to her clients' changing needs and interests, Julie began to help her Chicago clients in South Florida a few years before the pandemic hit. Julie established ties with local real estate professional and native, Madison Collum, a top producing agent ranked within the top 250 agents in the country, at ONE Sotheby's International Realty to help Chicago clients in the Palm Beaches, currently Florida's most sought-after real estate destination.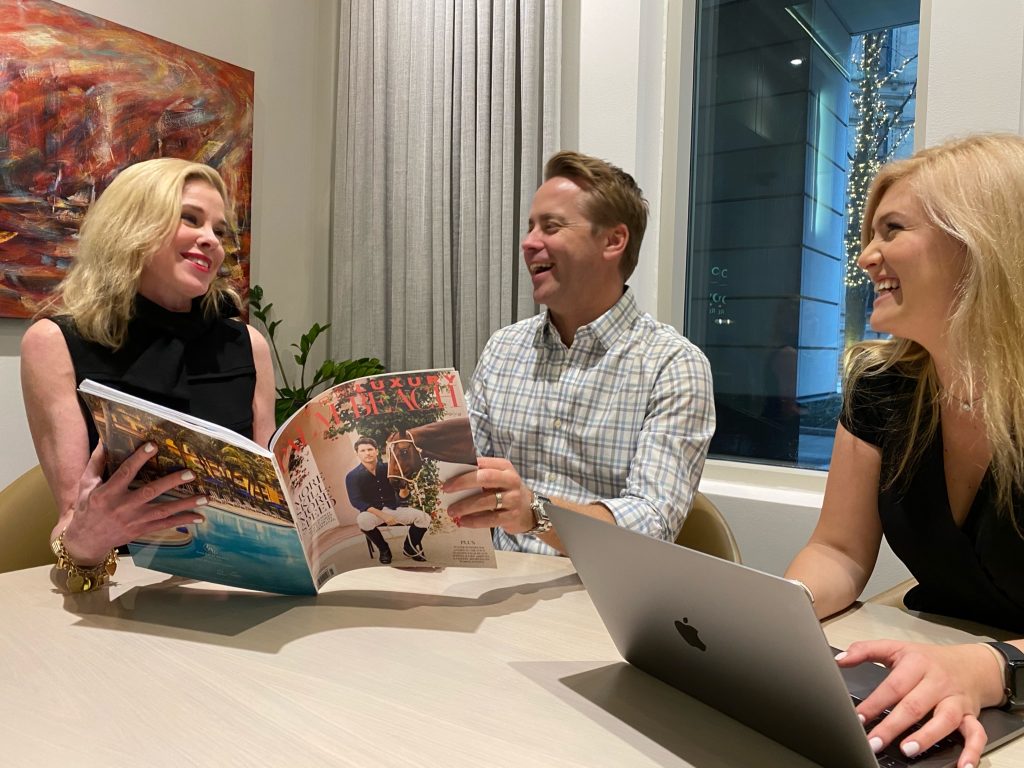 Pre-Covid: Julie, Madison, and Michelle working in Chicago office.
Julie grew up wintering in Jupiter where her grandparents were the founding members of The Jupiter Hills Golf Club and offered their young granddaughter a glimpse into early morning sunrises, pristine beaches, and a group of energetic families who chose to spend time together away from their snowy climates up north. This early introduction to the Palm Beach lifestyle, one that spans the shoreline from Hobe Sound to Boca Raton, made it easy for Julie and her team to extend their professional support to their Chicago clients when seeking the perfect home in Southeast Florida.
| | |
| --- | --- |
| Left: Alex Harron, Julie's Daughter, and Julie | Right: Biking the Lake Trail |
While continuing to support her clients with their transactions here in Chicago, Julie plans to spend some time this winter in Palm Beach.  When not helping clients find sun-drenched properties, Julie can be found dining with longtime friends from home, walking along the beach and lake trail, or attending lectures. Most of her mornings start at Green's Pharmacy & Luncheonette, an institution in Palm Beach with a fantastic breakfast, and end with a light dinner out with friends at either Chef Clay Conley's small plate bistro, Buccan, Cafe Sapori, the newly renovated Cafe L'Europe, or under the hundred-year-old Banyan trees in the classic European courtyard of Pizza Al Fresco where they even offer gluten-free options. Brand new to Julie's favorite places is the wildly successful second location of Elisabetta's Ristorante in West Palm Beach. The 300-seat, 10,000-square-foot restaurant on Banyan Boulevard overlooks the Intracoastal Waterway and features a beamed wood ceiling and ample open-air seating.
| | |
| --- | --- |
| Sister-In-Law, Renee Morrison and Julie Harron at Cafe Sapori | Julie Harron and Michelle Kubala at BiCE |
| New outdoor seating at BiCE | BiCE signature tiramisu' alla bice con salsa al caffe' |
Julie's days are focused on discreetly finding something that fits her clients' needs.  "Whether they are looking for a seasonal rental or a permanent home, we are here and ready to spring into action this winter. At JH Group, our twenty plus years in Chicago are characterized by offering a top tier experience that allows us to help in all aspects of our clients' moves, including introductions to clubs, philanthropic interests, and schools. We are now extending those services in the Palm Beaches," says Julie.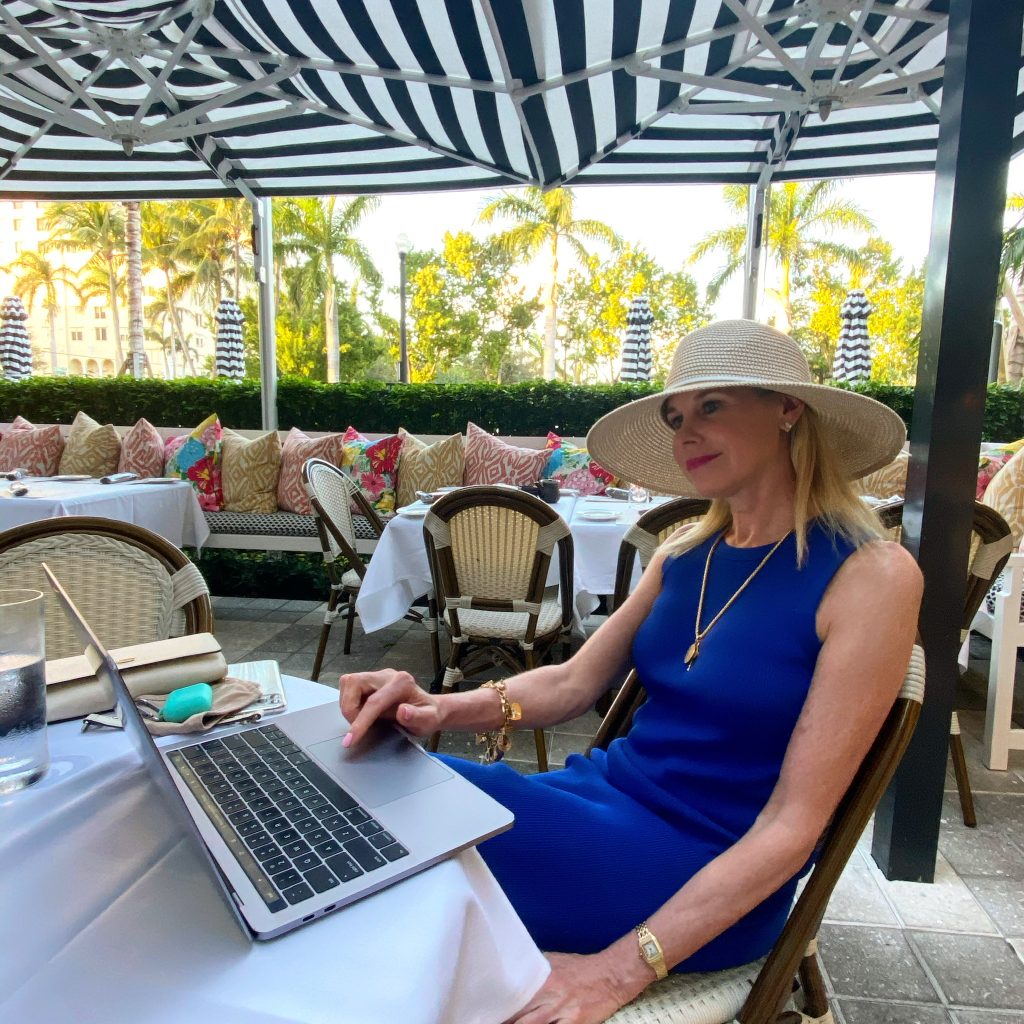 Julie Harron working at Lola 41
When the national lockdown hit last year, many Chicago families were vacationing in South Florida and decided to stay. For some, this was all it took to prompt them to buy a winter home, yet for others, it became clear they wanted a more permanent move. It is well-known that a prominent Chicago hedge fund opened temporary offices at the Four Seasons, taking over the hotel. Palm Beach County's official economic organization, The Business Development Board (BDB), recently estimated that more than 100 asset management firms, including hedge funds and private equity firms, have opened offices in Palm Beach County within the past four years. In fact, the City of West Palm Beach has approximately 600,000 square feet of Class A office space under construction to accommodate this growth. This migration of northern asset managers, fund managers, and other financial professionals to the Palm Beaches is why Bloomberg and other financial magazines recently coined it "Wall Street South."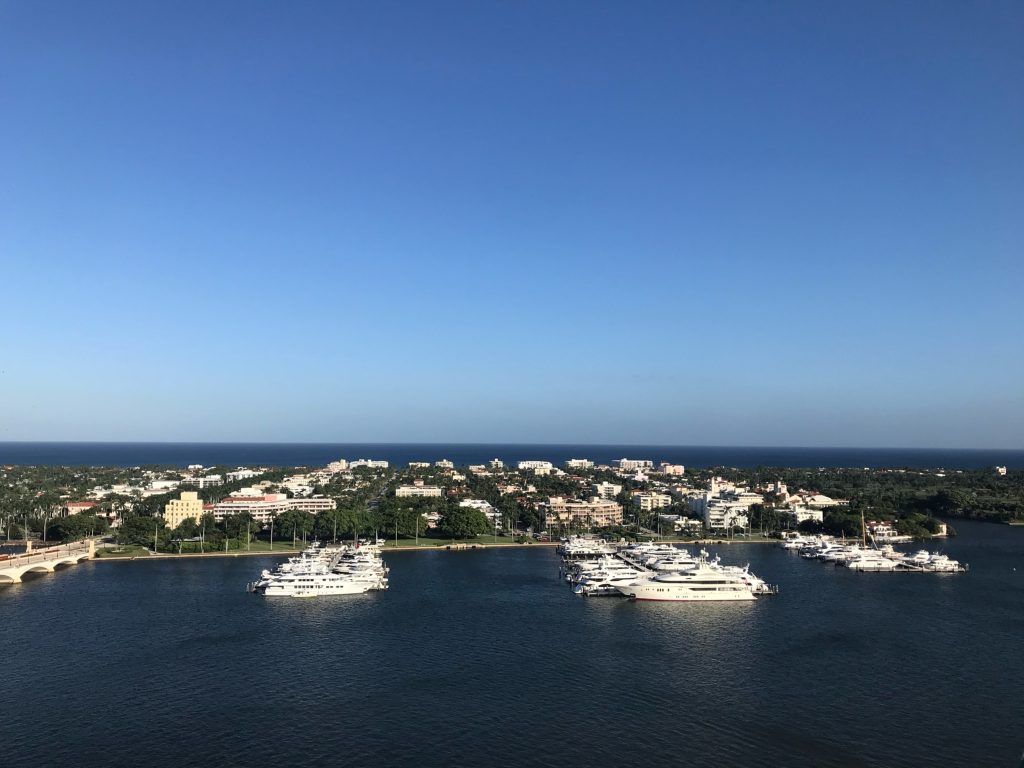 View of Palm Beach Island from West Palm Beach
Yet beyond the business boom lies what makes Palm Beach so unique. Sixteen miles of barrier island and a destination so unique that once you visit you may also want to stay. 
Palm Beach is rich in culture. The Society of the Four Arts which, even in-the-midst of the pandemic, offers classes, concerts, and lectures to her patrons in a safe, socially distanced setting. Nearby is The Norton Museum of Art which recently completed a $100 million renovation. Home to over 8200 permanent works, including an exceptional American Art collection, it rivals some of the best museums in the world. These institutions, combined with the Kravis Center for Performing Arts, The Flagler Museum and The Armory Art Center make Palm Beach a town full of opportunity. How many places can you live where you can spend the morning in a lecture on The Royal Family and The Crown and the afternoon walking on the beach?
Julie Harron and Madison Collum stopped by the Royal Poinciana Plaza to check out the Sotheby's Pop-Up that showcases a wide-ranging selection of fine art, design, watches, and luxury cars in a curated lifestyle setting, all available for immediate purchase during the winter season.
Even with so many of the world's most discerning residents, Palm Beach retains a disarming warmth, charm, and small-town feel. While this tiny island lives up to its legacy of luxury, elegance, and idyllic settings, it still offers ever-changing cultural and culinary options and a diverse group of talented and forward-thinking neighbors waiting to become friends.
Sant Ambroeus at Royal Poinciana Plaza
Julie's favorite aspect of Palm Beach is the healthy lifestyle. "Walking on the beach or the lake trail. Annie's Dock for a sunrise. Singer Island, on the North side, where you can snorkel, there is always something to do outside. There is no shortage of sophisticated options should you decide to shop or dine afterward.  Likewise, evenings are full of events and cultural activities.  Even Chicago's Joffrey Ballet has performed at the Kravis Center in recent years. With wine bars and new restaurants, everything is buzzing. Sant Ambroeus at the Royal Poinciana, La Goulue, and BiCE are a few of my favorites.
| | |
| --- | --- |
| Left: Julie walking the lake trail | Right: Julie and Michelle walking the oceanfront |
| Annie's Dock | View of Singer Island from Annie's Dock |
Palm Beach is a hub for many other dynamic communities along the coast. There has never been a better time to explore Palm Beach and Southeast Florida.  It really is vibrant and diverse.  Palm Beach has long benefited from low taxes and beautiful weather, but now we're seeing a vibrant financial ecosystem emerge. The ease of doing business in West Palm, combined with convenient, nearby Palm Beach International Airport, and a sophisticated and relaxing lifestyle, gives companies and their staff a compelling reason to move," Julie said last week. "Even a pandemic can't diminish the attractiveness of this oasis.  This is a very exciting time to help my clients."
| | | |
| --- | --- | --- |
| Worth Avenue | Worth Avenue Clock Tower | Julie Harron and Sabrina Gracias |
While inventory is currently low in Palm Beach, with patience and perseverance Julie and her team can make anything happen. There are also plenty of adjacent communities that offer attractive residential options, including the well-loved Jupiter Island. Julie notes, "Once my client defines their lifestyle, I make certain their needs are met. And everyone should know, families are no longer heading home in the summer, some are choosing to stay year-'round which, of course, just adds to the attraction of the area."
What began as a legendary American resort has become a bustling center of business and culture by the sea.  As the next few years unfold, it seems as if many more Chicagoans will join the growing number of families that decide to make Palm Beach and the surrounding communities their home. If we have learned anything from the events of 2020, it is that there really is no time like the present. Tomorrow is now!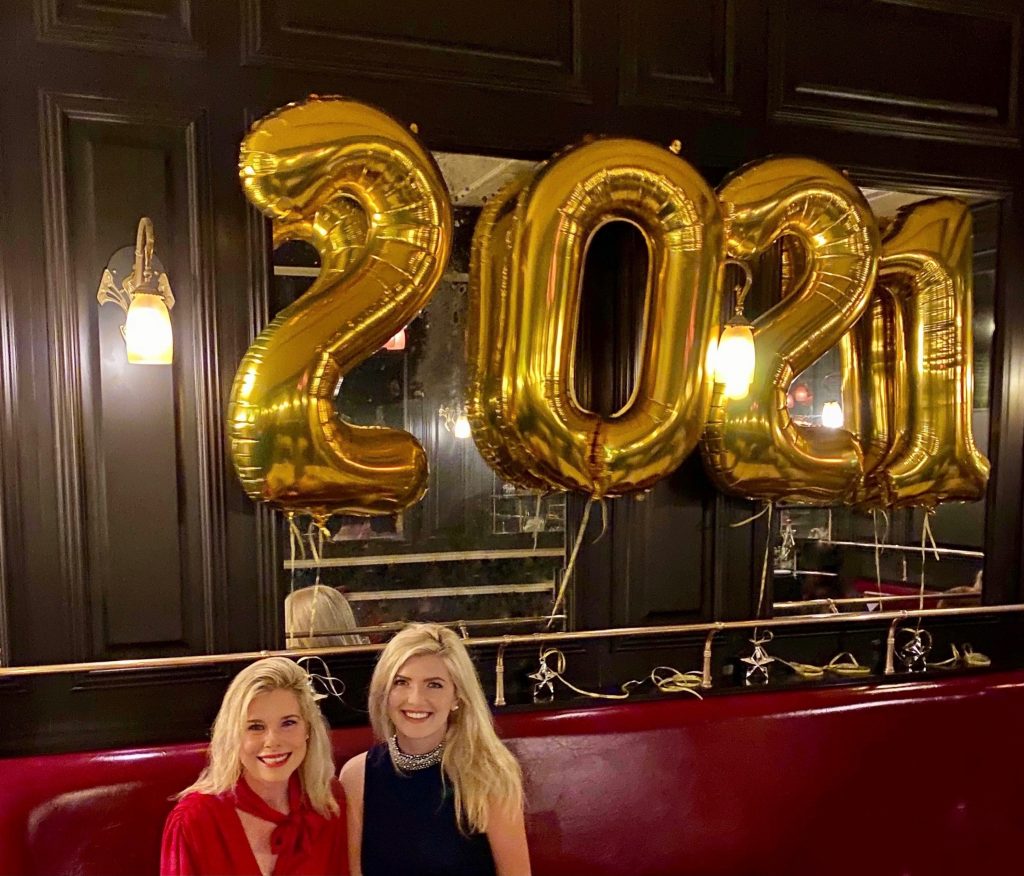 Julie Harron and Michelle Kubala at La Goulue