Lake Forest's Pat Sikorovsky Continues to Help Underprivileged Students Achieve Their Musical Dreams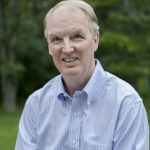 By David A. F. Sweet
Every Christmas for years, Pat Sikorovsky and her husband Gene would invite dozens of friends to their Lake Forest home to sing carols and play instruments. Their five children — all of whom enjoyed music lessons while growing up— always joined in, often traveling from other parts of the country for the festivity.
As the Great Recession hit more than a decade ago, no one expected Sikorovsky — a music aficionado who is a life trustee at Ravinia and former chair of its Women's Board — to get even more deeply involved in the art, much less launch a non-profit organization dedicated to it. After all, she and Gene were perfectly content in retirement. But an article she came across noting that Waukegan public schools planned to terminate their music program shook her.
"I found this possibility tragic for several reasons," Sikorovsky recalled recently. "For starters, I felt that although it might be fairly easy to shut down the program, it would be extremely difficult to bring it back to life.  And when I considered all of the educational advantages children in our community have, compared to those of children just 10 miles north, I felt I had to do something."
And do something she did. With legal and financial guidance from Gene (who passed away a few years ago), Sikorovsky founded a non-profit organization called Bravo Waukegan. Working from her desk at home, she dispatched scores of letters asking friends to donate money or instruments, taking the chance the missives would be overlooked amid other charitable requests.
Instead, since then, tens of thousands of students have passed through the Bravo Waukegan program. Money raised has helped purchase equipment for the Waukegan High School marching band and color guard, along with mariachi instruments and costumes for musicians. About $300,000 worth of other instruments, procured from attics and storage areas, have been repaired and sanitized for students to use. Professional development opportunities for teachers and private lessons for students and are covered by Bravo, whose young musicians perform everywhere from the iconic Genessee Theatre in Waukegan to the Church of the Holy Spirit in Lake Forest, which Sikorovsky attends. Bravo has been credited with improving grade point averages and attendance records among its musicians.
Giving these students access to a cornucopia of musical options has been a godsend. Though within a short drive of Lake Forest, Waukegan could be in another country. It has close to 90,000 residents, about one quarter who live below the poverty line. At Waukegan School District 60 — which is chronically deficit-ridden and unable to purchase even one $2,000 cello — the National School Lunch program is served to all 16,000 students.
Amid this troubled situation, last year the pandemic hit. Bravo pivoted quickly. Working with the school administration, Bravo helped provide computers and Internet access to those students previously without, "a very complex but ultimately successful project," Sikorovsky said. It created an online music library to serve students and teachers while classes were held virtually.
During the summer, the popular Bravo Buddies music camp was conducted via Zoom. Nearly 800 private instrumental lessons were taught. Northbrook Symphony music director Mina Zikri talked about his passion for music and what that meant to him. Students heard about ways to experiment with improvisation from three artists based in California.
"Remote learning has opened up a wide range of teaching talents and opportunities," Sikorovsky said. "A viola player who had come from an impoverished background told students of his journey towards his goal of becoming an accomplished musician. These kinds of engagements — and the students were totally engaged — most certainly can have a positive and lasting effect."
Amid all of this, Bravo continues to roll out new initiatives. The Raise the Bar program matches Waukegan elementary string students with young, talented musicians, who have all been part of NPR's From the Top program. While pursuing professional careers, they have given free lessons to band, orchestra and choir students. The From the Top crew were impressed by the youngsters' enthusiasm.
"I was struck how eager they were to play for us," said one teacher, Anagha Kapsi. "They were also eager to share their thoughts and ideas."
Though she gave up the Bravo presidency in 2017, Sikorovsky is still engaged on the board today. And she is passionate as ever about the good Bravo does. Said she, "Teachers, parents and students can come together to share their love of music and their dreams for the future."
Unsung Gems columnist David A. F. Sweet can be followed on Twitter @davidafsweet. E-mail him at dafsweet@aol.com.