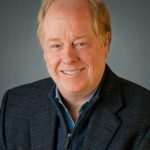 By Bob Glaze
This is a continuation of my exploration of the neighborhoods in Chicago. I had a great time exploring this beautiful area of the city on a beautiful fall day last October.
Beverly, or officially Beverly Hills, is an attractive neighborhood on the southwest side of the city that became popular in the late 1870s and 80s. The borders are 87th Street on the north, S. Beverly Blvd. and Hale Ave. on the east, 107th Street on the south, and S. Western Ave. on the west.  I recommend that you take some time to enjoy the architecture, historic sites, bars and restaurants.
The highlight, in my opinion, is a collection of Prairie-style homes similar to Oak Park. It is known for its natural elevation or ridgeline that runs through the area. The midsection of the ridgeline tracing Pleasant Ave and Longwood Drive from the 9300 block to the 10500 block has a large concentration of grand homes by influential architects including Frank Lloyd Wright.
 FL Wright Houses
There are four Frank Lloyd Wright homes that you can drive by and see.
Howard Hyde House: At 10541 S. Hoyne Ave., this one of the Chicago Landmark "American System-Built Homes," built in 1917. It was the second and last home designed by Wright as part of this subdivision before the project was abandoned at the start of World War I.
The Guy C. Smith House, at 10410 S. Hoyne Ave., was also built in 1917 as one of the Chicago Landmark "American System-Built Houses." It was to be the model home for a subdivision consisting of Frank Lloyd Wright's prefabricated designs. The project was terminated at the beginning of World War I with only two of Wright's houses built.
Raymond W Evans House: This hilltop Wright home at 9914 S. Longwood Dr. was built in 1908 in the Prairie School style.
William and Jessie Adams House: Located at 9326 S. Pleasant Ave., it was built in 1900-1901 and now designated a Chicago Landmark.  The Adams House is an example of Frank Lloyd Wright's experimentation with horizontal massing, a broad porch, and decorative treatment that foreshadowed his later work within the Prairie School of architecture.
Other Things to Do
Ridge Historic District:  The Ridge Historic District, which has been on the National Register of Historic Places since 1976, runs through the heart of the Beverly Hills/Morgan Park neighborhood. With more than 3,000 buildings, it is one of the largest urban districts on the Register. In addition to the Frank Lloyd Wright homes described above, it also has homes designed by many significant architects including George W. Maher, Walter Burley Griffin, Daniel Burnham, and Howard Van Doren Shaw. Designs represent every regional architectural style built between 1844 and World War II.
Your focus should be on the Longwood Drive Historic District, a Chicago historic district and landmark, which extends twelve blocks from 9800 to 11000 S. Longwood Dr. and from 10400 to 10700 S. Seeley Ave. Unique in the city for its hilly topography; Longwood Drive is dominated by a natural ridgeline. The houses in this district were built starting in 1873 and include several different architectural styles, such as Italianate, Prairie School, Queen Anne, and Renaissance Revival, and are the works of noted turn of the century architects, including Frank Lloyd Wright mentioned above.
The Givins' Irish Castle: Located in the Longwood Drive Historic District, is a mansion dubbed the "Irish Castle" by its neighbors. It was built in 1887 by Robert C. Givins, a real estate developer, as a gift to his wife, who used it to spark residential growth along the Rock Island Line. It has been the home of the Beverly Unitarian Church since 1942. Givins spent the then-enormous sum of $80,000 constructing the mansion of solid limestone from a quarry near Joliet with the intent of resembling a castle he visited in Ireland. 10255 S. Seeley Ave.
Beverly Arts Center:  Located at 2407 W 111th St., this is a multi-faceted arts organization that builds community through diverse, quality arts programming, education, and entertainment.
Ridge Historical Society: RHS is a non-profit historical society and archive for the Beverly, Morgan Park, and Mount Greenwood neighborhoods at 10621 S Seeley Ave. in the historic Graver-Driscoll House. They host a number of events and exhibits throughout the year.
Dan Ryan Woods: This is a local 275-acre forest preserve with sledding and snowboarding hills, historic aqueducts, fitness stairs, picnic groves, and a mile-long paved loop that connects to the Major Taylor Trail. The site supports a large array of native plants, animals, and migratory birds.
Where to Eat and Drink 
Beverly has a number of casual restaurants, coffee shops, bars, microbreweries along with a popular meadery & winery. Make sure to visit:
Horse Thief Hollow Restaurant & Brewery:  This is a casual microbrewery and gastropub, featuring their house-brewed beers and soups, salads, burgers, sandwiches, bbq and more at 10426 S. Western.
Original Rainbow Cone: This is a popular ice cream shop since 1926, serving cones, shakes, sundaes and banana splits. I loved the butter pecan but they are known for their combination of orange sherbet, pistachio, Palmer House, strawberry and chocolate. The shop was recommended to me by a local friend who grew up down the street. 9233 S Western Ave.
Wild Blossom Meadery: This is a local meadery that makes mead, an alcoholic beverage created by fermenting honey with yeast. Sometimes various fruits, spices, grains, or hops are added. This was the second time that I had tasted mead. They make a number of meads.  I enjoyed trying the Cherry Nectary made with cherries, the Chocolate Cherry Buzz, a sweet mead made with cherries and chocolate and the Green Apple Nectar made with green apples and Riesling grapes. It was fun to watch two bees fly into my two glasses. I guess they were attracted to the honey!! In addition, they produce a blend of Cabernet, Merlot & Syrah called Chicago Bull's Blood. They have an indoor tasting room and a large outdoor patio in the rear.9030 S Hermitage Chicago IL 60620
Cork & Kerry: This is a popular, authentic Irish bar that is a Beverly institution. It also has a large outdoor beer garden. 10614 S. Western Ave.
I enjoyed my lunch at the Open Outcry Brewing Company. They have a large rooftop beer garden in addition to their brewpub/tap room downstairs. They make a number of ales, porters, stouts and IPAs onsite. Their food menu specialized in wood-fired pizzas, burgers and sandwiches. I enjoyed the Fire Roasted Caprese Sandwich with chicken on a beautiful day to be outside on the roof. 10934 S. Western.
Two Mile Coffee Bar: This is a casual coffee shop located at 1766 West 95th Street. It has been recommended in a number of articles, however, it was closed on Sunday when I was in the area. There is a second location at 9907 South Walden Parkway.
I hope you all have a fun day!!!
For more travel destinations and recommendations, visit globalphile.com.