By Michelle Crowe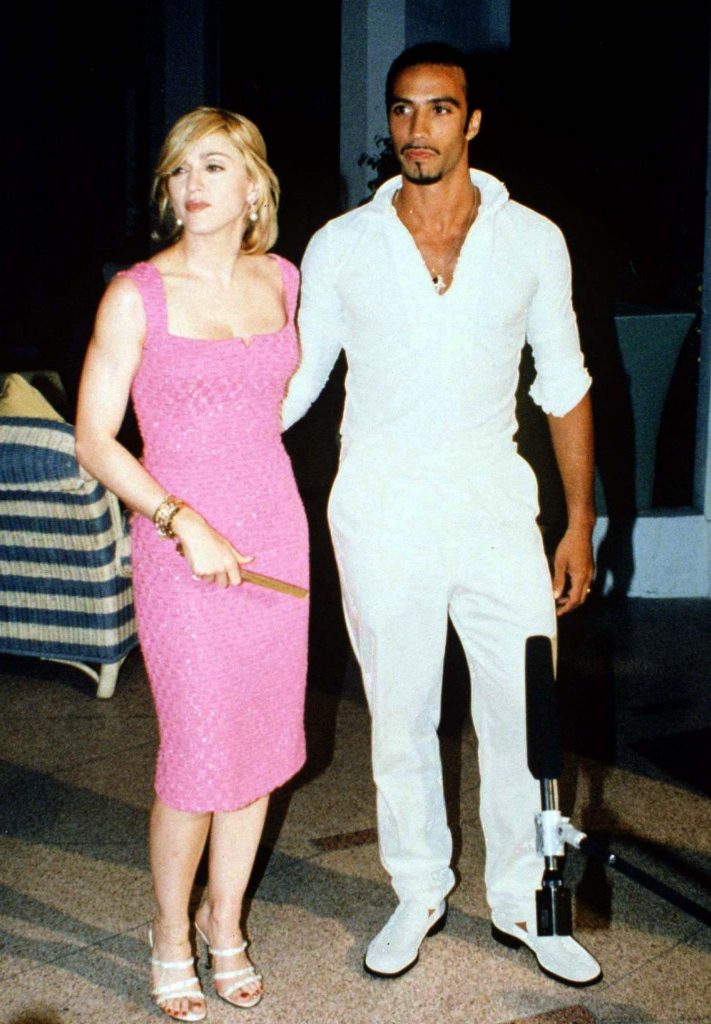 Madonna and Carlos Leon at her 37th birthday party, held at the Delano. Photo posted to Carlos Leon's Facebook page.
Everyone knows and loves Eloise, Kay Thompson's wild-haired denizen of The Plaza hotel. But do you remember Delia, who briefly made her home at the Delano hotel? Briefly only because Kay Thompson was furious about the homage and sued Ian Schrager to have Delia at the Delano sold no more. She won and the book was pulled from shelves, although curiously not from the Delano gift shop, where it was apparently sold for quite some time following the order.
Delia at the Delano
I recently found my own press copy, complete with beautiful three beautiful matte cards; one with the hotel information and rave reviews from Vogue, Vanity Fair, and The New York Times, one with contact information for all the Schrager hotels, and one with a simple invitation, "Please come visit us soon." This last one appears to be hand-signed by Mr. Schrager.
Delia's advanced vocabulary includes "blind item."
Delia has a Prada ant farm. She tortures her nanny, Francoise, while eating in the hotel's Blue Door restaurant, of which Madonna was an owner. Delia tries to have a new opinion every day in order to give out free fashion advice. Some of her best is that blue nail polish does not look well in the sun and that men working out at the hotel's David Barton gym should not be wearing underwear in public. I believe we can all agree with that.
See you soon at our own fashionable hotels, including The Langham Chicago.
Delia would be in her early 30s now. I hope she still rearranges furniture, knows all about good Louis Vuitton luggage and aromatherapy massage. It's easy and fun to relate to her love of a fashion hotel. Hopefully, soon we'll all be back having tea at The Peninsula and taking photos with The Langham's pink car. Until then, I'll be turning the pages of this odd little book, dreaming of a warm getaway