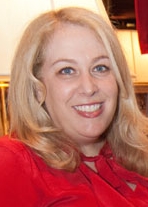 By Michelle Crowe
Christy Turlington in Christian Lacroix Haute Couture 1991
It might be that no one wants to be a shrinking violet when going out feels fabulous after being home for so long. It might be that some are still uncomfortable in close proximity and are looking for a barely perceptible way to telegraph the desire for personal space. Possibly it's simply that girls like to twirl, and twirling is best with more fabric. Extreme volume is everywhere and it's the most fun way to get dressed for any summer lunch or cocktail party. when going out feels fabulous after being home for so long.
A bubble and a pouf from Stella Jean
The pouf sleeves, bubble skirts and flouncy flourishes call to mind the optimism of the late 1980s and early 1990s when Christian Lacroix was the brightest star in Paris and his design aesthetic trickled into all the best dress shops and departments.
Those were the days.
A Christian Lacroix jacket and skirt from 1988 would look just as fab this season
One might argue that those days are back, but in cotton rather than silk and with a relaxed and ready for anything vibe that is way more hot Cheetos than haute couture. Any cursory scroll through Instagram the past few weeks brought up images of happy, smiling, beautiful women wearing the latest Target Designer Dress Collection, specifically the frocks designed by Christopher John Rogers.
This CFDA emerging designer of the year creates for women with a strong sense of self. His color sense is flawless, his flair for the dramatic is perfection. These dresses are just what people want right now – statement clothes that make the wearer feel beautiful.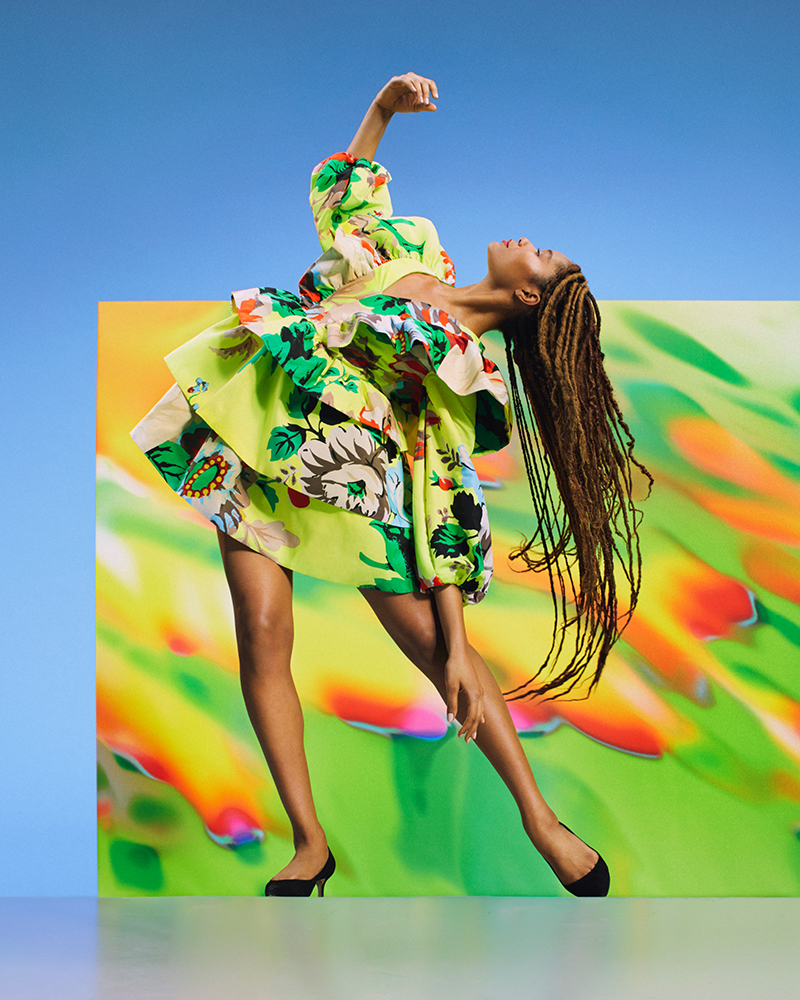 Christopher John Rogers for Target
With a very accessible price point and no waiting for made-to-measure, this is major style with minor commitment. It's unlikely that the brilliant Costume Council of The Chicago History Museum will ever exhibit these fab frocks, but that shouldn't stop anyone from wearing and enjoying one this summer.
Those who still have their exquisite original Lacroix dresses should pull them out of the tissue and hit a dance floor, any dance floor, as soon as possible.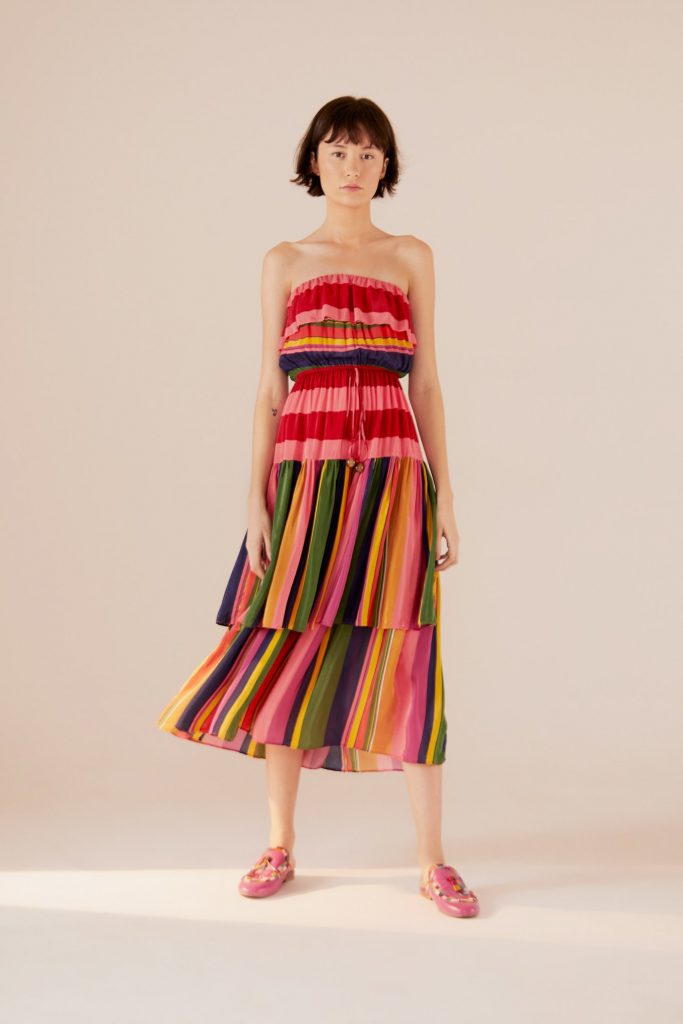 Farm Rio takes the volume down a notch, but keeps the exuberance.