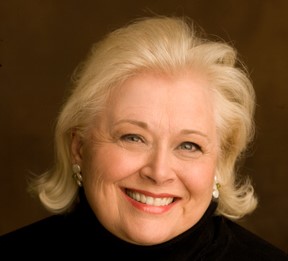 By Mary Ellen Christy
In any given year when the calendar pages turn to March, spirits in the upper Midwest begin to lift. This year more than most others, positive signs are needed. As Covid cases decline and vaccination levels increase, everyone is more than ready for a boost in their spirit. So many have been hard hit by a year of total lockdown and the effects will be studied by psychologists, sociologists, economists and epidemiologists for many years to come. As early as last August, the American Academy of Pediatrics stated that the harmful effects of school closure would greatly outweigh the benefits for children and adolescents. Many schools remained open during the pandemic but those who closed are now finally beginning to consider opening. Within our family units and our social bubbles, it is now time to reawaken the natural curiosity and optimism of children by planning a few celebratory events.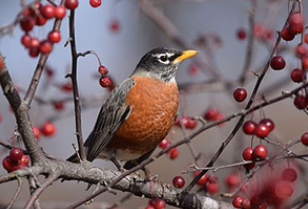 Saint Patrick's Day will come in the middle of this week on Wednesday, March 17, 2021. This holiday has always been popular in Chicago. Just because we are not turning the river green or marching in parades this year, it does not mean we can't have a fantastic celebration. I am glad that it falls midweek which will hopefully cut down on the public inebriation that typically occurs.
The traditional meal of corned beef and cabbage with potatoes and carrots is an easy one-pot meal for the family. The traditional Irish Soda bread is a quick and easy bread that requires no yeast, making it a perfect recipe for a novice baker.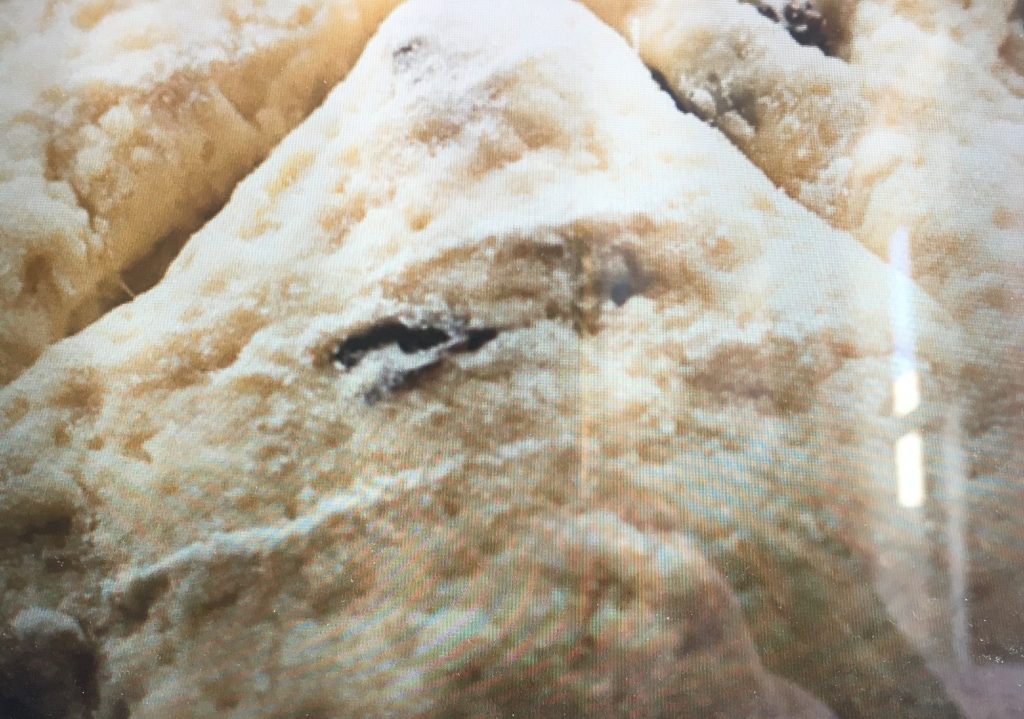 The secret to great Irish Soda Bread is to use buttermilk, ice cold butter and not over handling the dough. Here is the recipe:
Ingredients:
1 3/4 cups of buttermilk
1 large egg
4–1/4 cups of all-purpose flour
3 tablespoons of granulated sugar
1 teaspoon baking powder
1 teaspoon salt
3 tablespoons unsalted very cold butter – cubed
1 cup of raisins
Directions:
Preheat oven to 450
Whisk together dry ingredients
Cut cold butter into dry ingredients using either a fork or a pastry cutter until it has a meal like consistency.
Add the raisins
Add the buttermilk and work the dough with your hands, do not overwork!
Place on a pan lined with parchment paper (an iron skillet also works well)
With a chilled knife, make a crosscut in the top.
Bake for 45 minutes.
Cool, slice and serve with Kerry Irish Butter.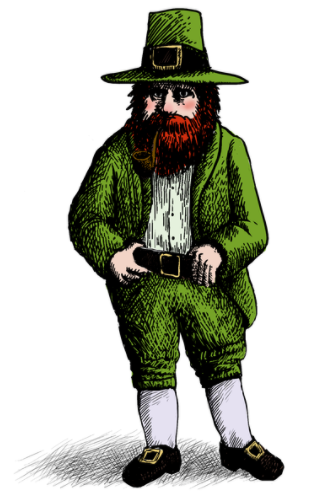 The legendary Leprechaun is an important part of the observance of Saint Patrick's Day. Leprechauns are an important part of Irish Folklore and are usually depicted as little bearded men wearing green suits and curl-toed shoes with gold buckles. The one pictured here is an early 20th Century one. They are usually thought to be miniature shoemakers and mischief makers. It would be fun for your children if you create some "pranks" and the blame it on the Leprechauns. You could color the milk green, hang rainbow crepe paper streamers in doorway, or use washable markers to write a note and draw Shamrocks on the bathroom mirror. You might set the table and decorate it with green streamers and gold beads and place the plates upside down.
It was Saint Patrick himself who chose the Shamrock as the National flower of Ireland. For him, the three-part leaf of this clover signified the Holy Trinity of Father, Son and Holy Spirit as well as the Beatitudes: Faith, Hope and Charity. Shamrock plants also resemble four-leaf clovers which date back to the Middle Ages and have been searched for by children as a symbol of luck and protection from evil spirits. Grocery stores and florists usually have shamrock plants and if you chose one as a centerpiece you might want to tell the children the significance of Shamrocks and Four-Leaf Clovers. (Fun fact: there are approximately 5,000 three–leaf clovers for every four–leaf clover!).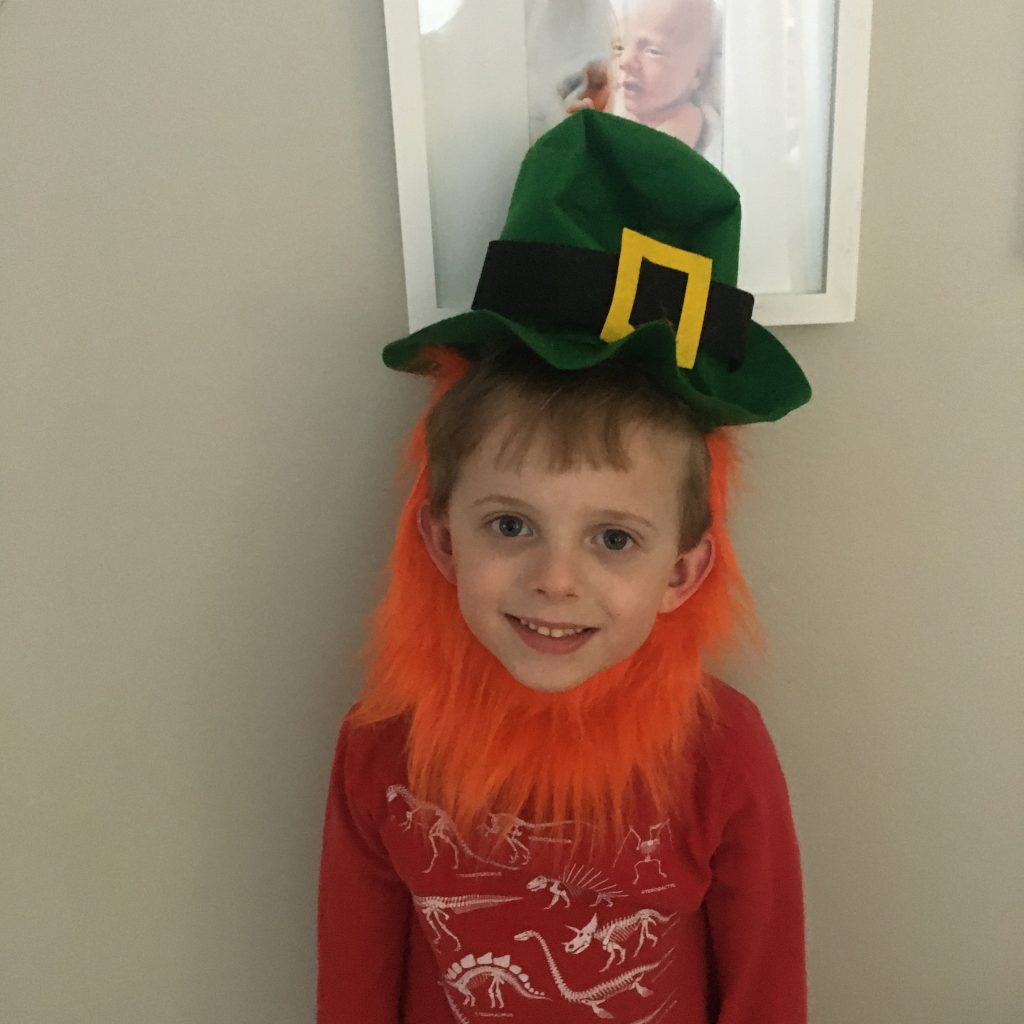 After dinner, if you have young children it would be fun to watch the YouTube video of Tomie dePaola's delightful story of Jamie O'Rourke and the Big Potato. Jamie is reputed to be the laziest man in all of Ireland. Tomie dePaola was a prolific and much-loved author and illustrator of many books. Since he was ethnically half Irish and half Italian, he wrote stories set in both cultures. Because he wrote multiple books about the same cast of characters, he has done much to promote a child's interest in his stories in the same way that adults are attracted to books that are part of a series.
You may also want to listen to some Irish music and if you are lucky enough to have any Irish dancers like the girls pictured here, you might have attended an UIC performance or taken impromptu dancing lessons.
When the calendar moves forward to Saturday, March 20th we will be observing the Vernal Equinox also known as the first day of Spring. This is a chance for a quick astronomy lesson with the aid of the internet but also an opportunity to chronicle the marvelous rebirth of nature which is the annual miracle called Spring.
Scilla
Crocus
Journaling is an effective tool for everyone but graphing and charting observed signs of Spring is a terrific way to reengage children in the simple joy of being alive. You might want to plan a daily nature walk as a part of your family routines. I suggest you purchase a small spiral bound notebook for each child in which they can record what signs of Spring they have seen, heard, or even smelled and compare their findings at the end of each day or if you prefer at the end of the week. They might want to include such things as what time is sunrise and sunset, where birds were heard singing, have they observed any birds busily building nests, if there is a nest in the trees outside their bedroom windows. Have they seen any budding on the trees and bushes? Are there any signs of little green things pushing up through the ground? The first flowering plants to appear are usually snowdrops, crocus and my personal favorite: tiny purple Scilla. To aid in their observations, you might want to purchase some inexpensive binoculars from either The Oriental Trading Company or Amazon. Be sure to select ones that have a string so children can wear them around their neck. This makes keeping track of them much easier.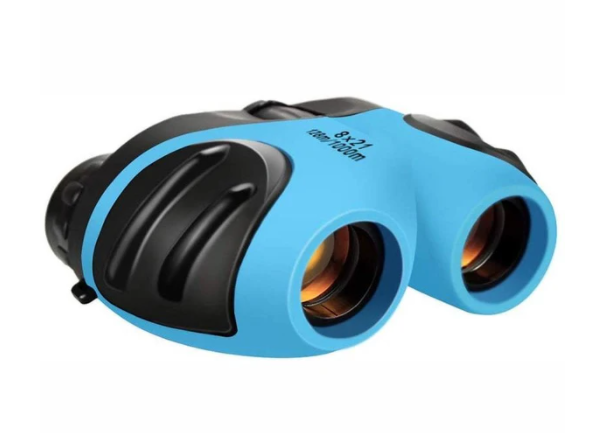 Please remember to let yourself engage in the wonders of Mother Nature as the delight and wonder of new life makes itself known all around us. Children take their cues from the adults that surround them, so let us all model the Hope and Joy that has been missing from our lives for a full year. Be smart, stay safe, but banish the darkness of Winter for the beautiful light of Spring.