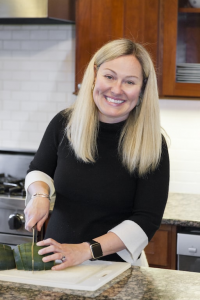 By Samantha Schwalm
Independence Day is a federal holiday in the United States commemorating the Declaration of Independence of the United States on July 4, 1776. The Continental Congress declared that the thirteen American colonies were no longer subject to the monarch of Britain, King George III, and were now united, free, and independent states. Today, it is celebrated with fireworks, picnics, and people surrounded by friends and family. Here is a simple menu that is perfect for the 4th of July or any summer day! 
Let's start with appetizers. Here are two of my favorite summer appetizers. The first is cheese-filled tortellini, a fresh basil leaf, and cherry tomatoes all on a toothpick, which I  stick into eggplant for serving. The second is a classic seven-layer dip. I layer in the following order: Refried beans, guacamole, shredded sharp cheddar cheese, Sour cream,  sliced black olive, diced cherry tomatoes, and green onions on top. Serve with Tortillas chips, and enjoy!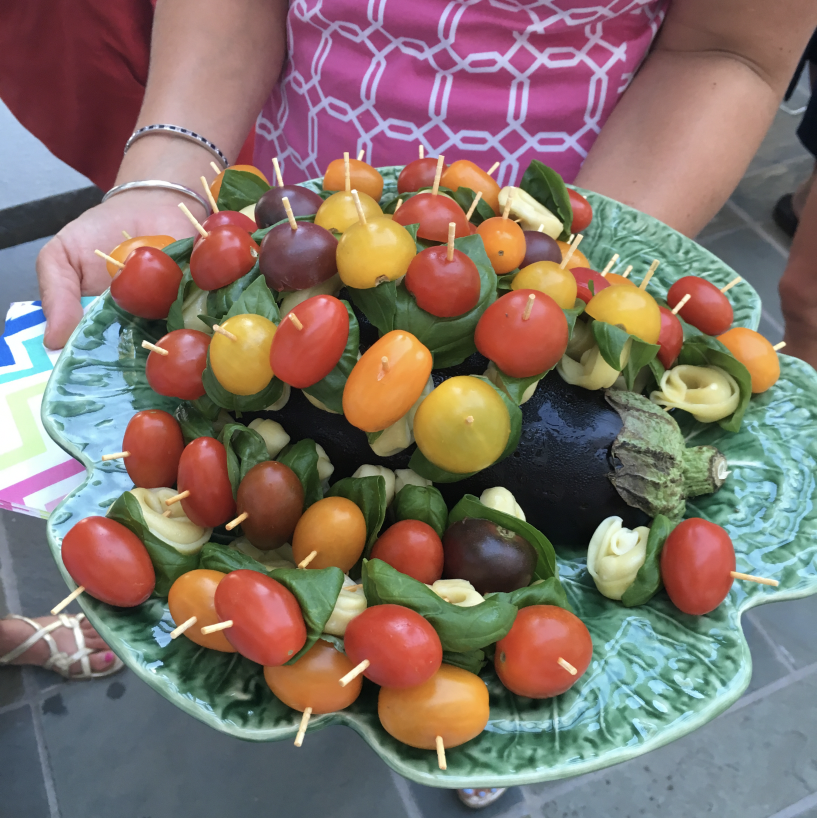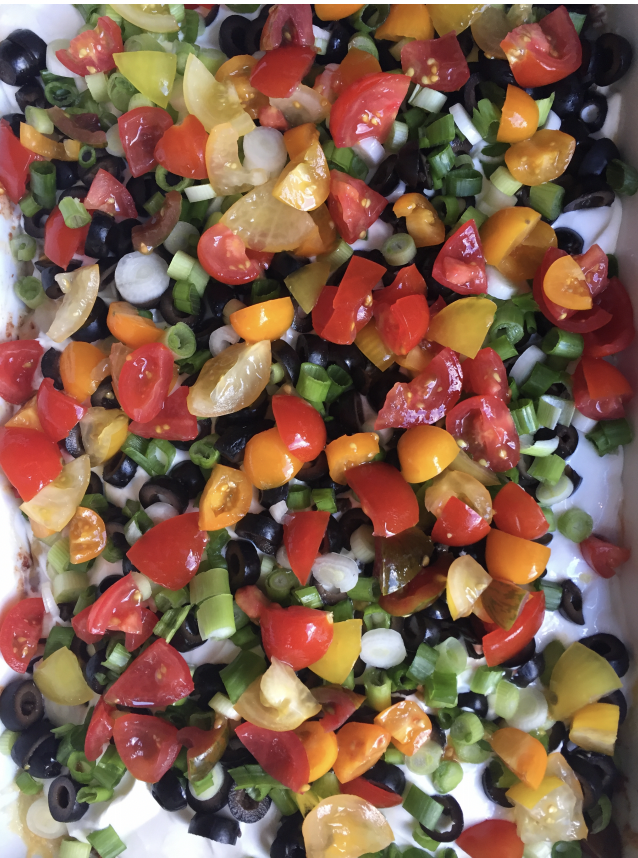 For the entree, keep it simple with cheeseburgers and brats cooked on the grill.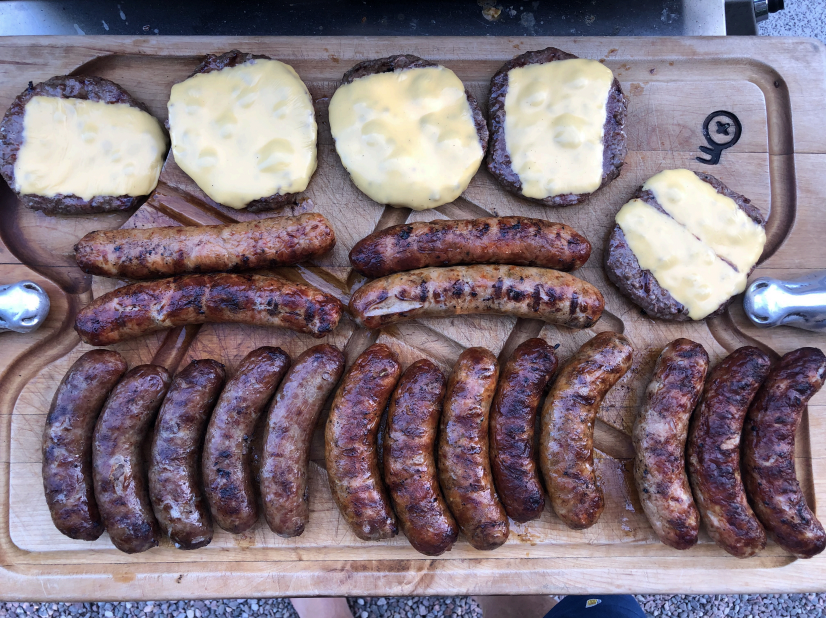 When grilling burgers and brats, I love to have fresh summer salads as the side dishes. The first salad is a corn salad and is truly one of my favorites.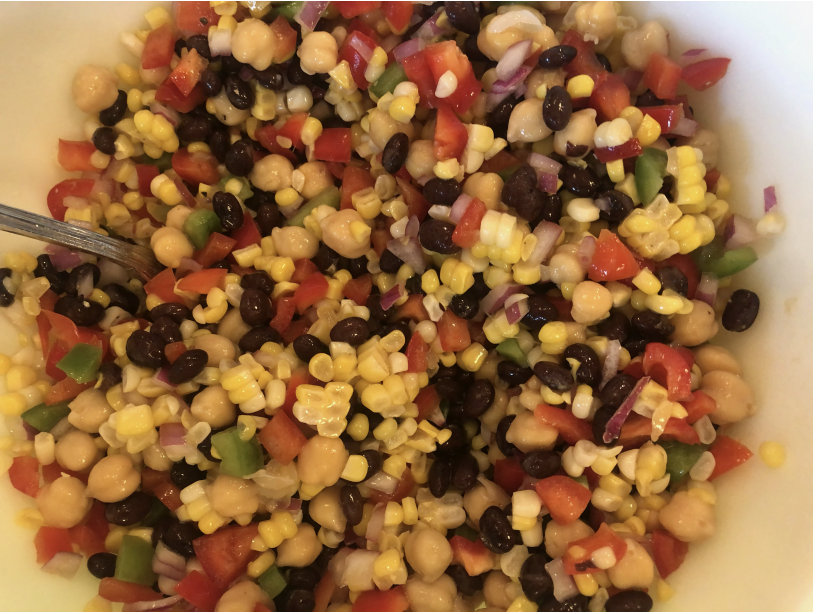 For the corn salad, combine the following: 
Cooked corn cut off of 5 ears of corn (or 1 bag of frozen corn) 
1 can of black beans 
1 can of garbanzo beans 
1 green pepper diced 
1/2 a red onion diced 
1 cup of diced cherry tomatoes  
1 teaspoon each of salt and pepper 
For the dressing combine: 
1 tablespoon of apple cider vinegar  
1 tablespoon of red wine vinegar  
1/4 cup of good olive oil 
Whisk together and toss in the salad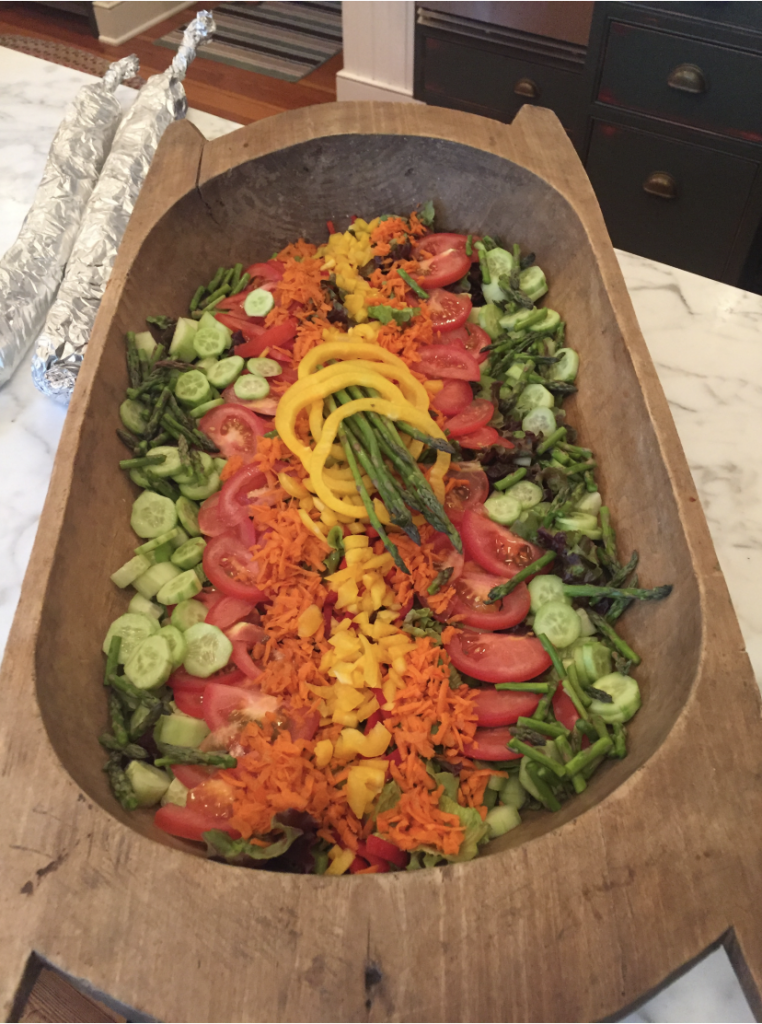 The second is a simple salad with lots of fresh vegetables.  
In a large bowl, place romaine (enough for each person in your gathering to have a handful of lettuce). On top of the lettuce, place the following items, all of which should be diced into bite-sized pieces: steamed asparagus, English cucumber, Roma tomatoes, bell peppers, and shredded carrots.  
For the dressing:  
1/8 cup balsamic vinegar  
1/4 good olive oil 
1 tablespoon of Dijon mustard 
Place into a jar and shake until mixed thoroughly. Pour  
over the salad and toss, or serve on the side. 
Now, for everyone's favorite part, dessert. I would love to say I can up with some new dessert. However, then everyone would miss out on the Ina Garten American Flag sheet cake. This cake screams 4th of July! Whether you make the cake from scratch or out of the box, it doesn't matter. The fun part is decorating it with fresh blueberries and strawberries to make it look like the American flag. I usually have my children decorate the cake to remind them that it is not about the fireworks but the birth of our Country.