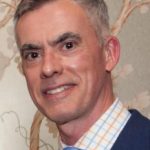 By Philip Vidal
April is a month of renewal, hope and optimism.  As Tim Robbins' character Andy said in "The Shawshank Redemption": – "Hope is a good thing, maybe the best of things, and good things never die."  The vaccine rollout is accelerating and restrictions are easing.  Things are looking up.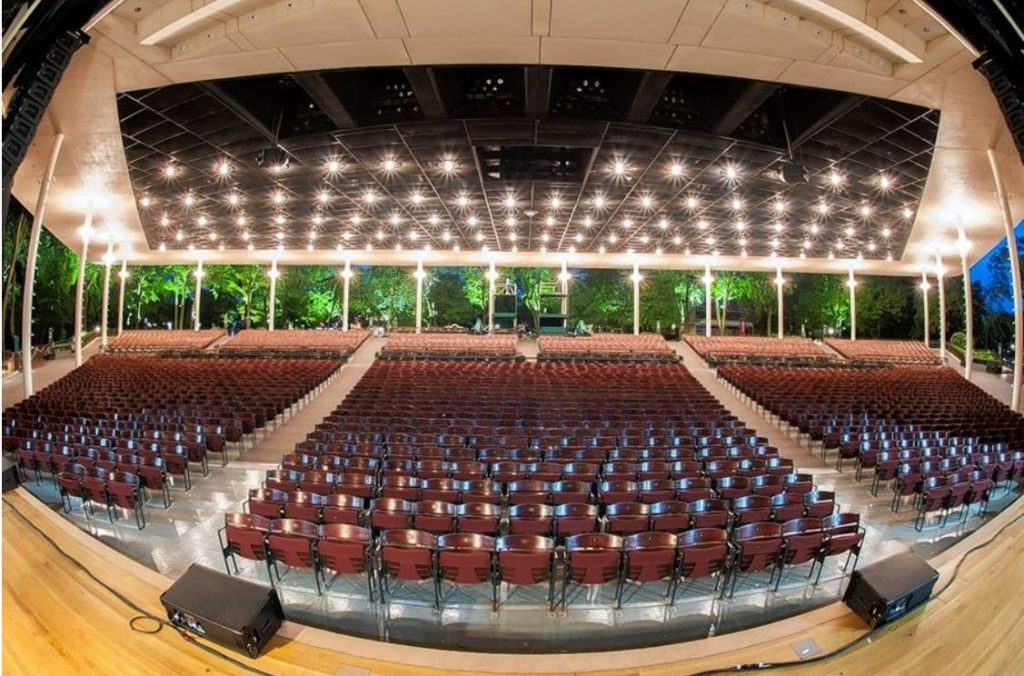 Ravinia is planning to reopen in July for outdoor performances. Photo by Ravinia.
If you are a Chicago sports fan, then you know that hope springs eternal. The Cubs' home opener is April 1 at Wrigley Field, where capacity is now capped at 8,274 per game.  The White Sox home opener is April 8 at Guaranteed Rate Field, where capacity is capped at 8,122 per game.  The ballparks usually seat about 40,000 to 41,000.   The Cubs have announced that a bevy of concerts that were planned for Wrigley Field last summer have been rescheduled for later this year, starting July 17 with a Chris Stapleton.  Soldier Field hosts the Chicago Fire FC home opener on April 17.  Ravinia plans to reopen in July with outdoor performances only.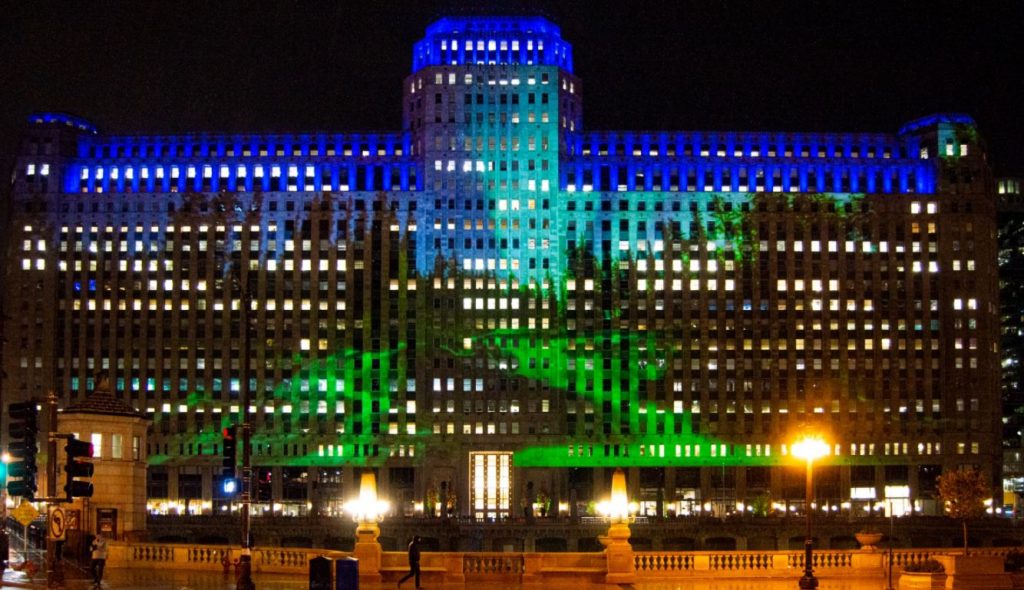 Enjoy Art on theMart's "Astrographics," a partnership with Adler Planetarium and the City of Chicago's Department of Culture Affairs and Special Events (DCASE), through July 4. Photo by Art on theMart.
Outdoors on Wacker is the best place to enjoy the Art on theMart presentations that are projected on the huge façade of the former Merchandise Mart.  Happily, temperatures in Chicago rise faster in April than any other month of the year… by about 11 degrees.  The latest Art on theMart presentation is "Astrographics," from April 1-July 4.  Art on theMart partnered with the Adler Planetarium and the City of Chicago's Department of Culture Affairs and Special Events (DCASE) to put together this 16-minute presentation accompanied by music from the Sun Ra Arkestra.
The Goodman Theatre's "Encore" virtual series continues with Robert Falls' production of Shakespeare's "Measure for Measure," starting April 26. Photo by Goodman Theatre.
Some events remain virtual.  The Goodman Theatre's free virtual "Encore" series continues through May 9.   Stream past presentations including Robert Falls' production of Shakespeare's "Measure for Measure," April 26-May 9.  Chicago Shakespeare Theater also presents Shakespeare's "Measure for Measure" digitally from April 19-May 16.  Chicago Shakespeare Theater streams "I, Cinna (the poet)" based on a character from Shakespeare's "Julius Caesar," April 5-May 2, and Shakespeare's "Twelfth Night" with original songs by Joriah Kwamé, April 19-May 16. The second season of Steppenwolf Theatre Company's "Half-Hour" podcast kicks-off March 30.  The episodes, released every other week, feature conversations with people from the world of theater.
Northlight Theatre offers a free virtual reading of a new play in development, Jeffrey Hatcher and Eric Simonson's "Wright/Rand" about the long friendship between architect Frank Lloyd Wright and writer Ayn Rand, April 18-22.  The protagonist, Howard Roark, in Rand's novel "The Fountainhead" (1943) was inspired by Frank Lloyd Wright according to "The Reader's Encyclopedia." Besides Frank Lloyd Wright, who had his home and studio in Oak Park, Ernest Hemingway had roots in Oak Park.  Hemingway was born there in 1899.  I'd like to watch the premiere of the three-part "Hemingway: A Film by Ken Burns and Lynn Novick" on WTTW on April 5-7.  Incidentally, Classic Cinemas' Lake Theatre in downtown Oak Park plans to reopen April 15, as do several other theaters in their chain.   Another hopeful sign.
When I was growing up, the 1939 movie version of "The Wizard of Oz" was shown just once a year on TV, in spring.  It was always a treat to watch, but the Wicked Witch of the West and those flying monkeys gave me nightmares.  The movie was based on L. Frank Baum's book "The Wonderful Wizard of Oz,", which he penned here in Chicago.  I'd like to learn more about the life of L. Frank Baum when he is profiled on "American Experience:  American Oz" on WTTW on April 19.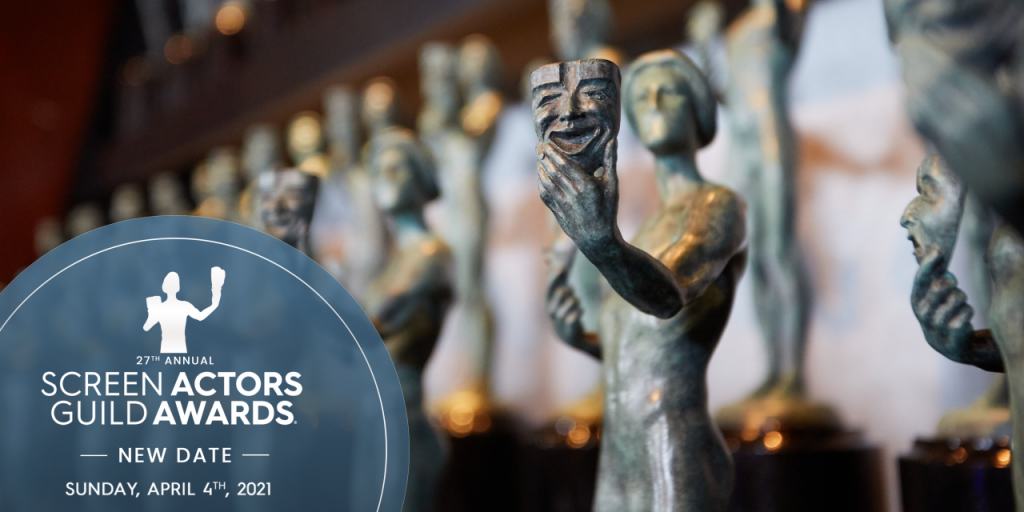 The 27th annual Screen Actors Guild (SAG) Awards® takes place on Sunday, April 4. Photo by Screen Actors Guild.
I'd also like to watch the Screen Actors Guild (SAG) Awards® on April 4 to see how a couple of Chicago-centric movies fare.  "Ma Rainey's Black Bottom," starring Viola Davis and the late Chadwick Boseman, is set in a Chicago recording studio in 1927, and "The Trial of the Chicago 7" are both nominated for outstanding performance by a cast in a motion picture.   "The Trial of the Chicago 7" and "Judas and the Black Messiah," both based on events in Chicago's history, are two of eight films up for best picture at the Academy Awards.  The Oscars® air live on April 25.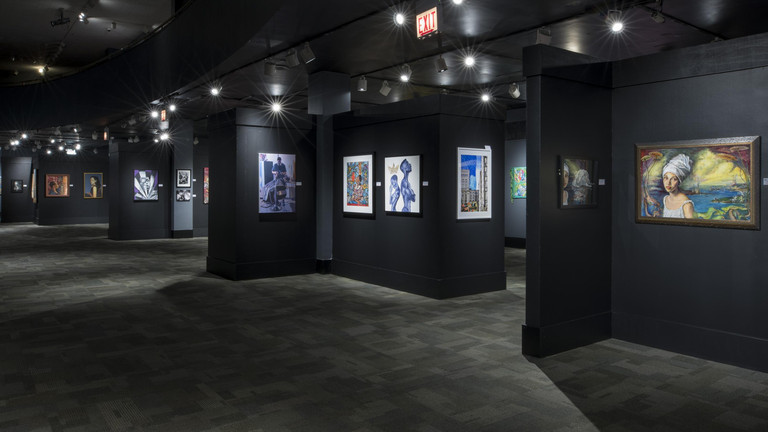 The Museum of Science and Industry hosts the Black Creativity Juried Art Exhibition, April 7–July 5. Photo by Museum of Science and Industry.
Chicago continues to be a center for innovation and creativity.  The Museum of Science and Industry's 38th annual Black Creativity Gala, is their first virtual gala on April 17.  The Black Creativity Juried Art Exhibition at the Museum of Science and Industry runs April 7–July 5.
The Joffrey Academy of Dance has reimaged its annual "Winning Works" choreographic competition as virtual performances this year.  Stream the last two virtual premieres for free: Durante Verzola's "Ballet de Coeur" on April 8, and Pablo Sánchez's "¡Viva!" on April 9.  Livestream Joffrey Ballet's rehearsal for Nicholas Blanc's "Under a Trees' Voices" on April 7, then stream the final product on April 30.
The Chen String Quartet, led by Chicago Symphony Orchestra concertmaster Robert Chen, bookends the Music Institute of Chicago's "Live from Nichols Hall" new free virtual four chamber music concert series April 11-May 2.  In between, Claire Aebersold and Ralph Neiweem, who are artists in residence and faculty members, perform on April 18, and Third Coast Percussion performs on April 25. Chicago Opera Theater will stream the Chicago premiere of Daniel Catán's "La Hija de Rappaccini" on April 24.  Inspired by its botanical experimentation theme, the opera will be filmed at the Field Museum of Natural History.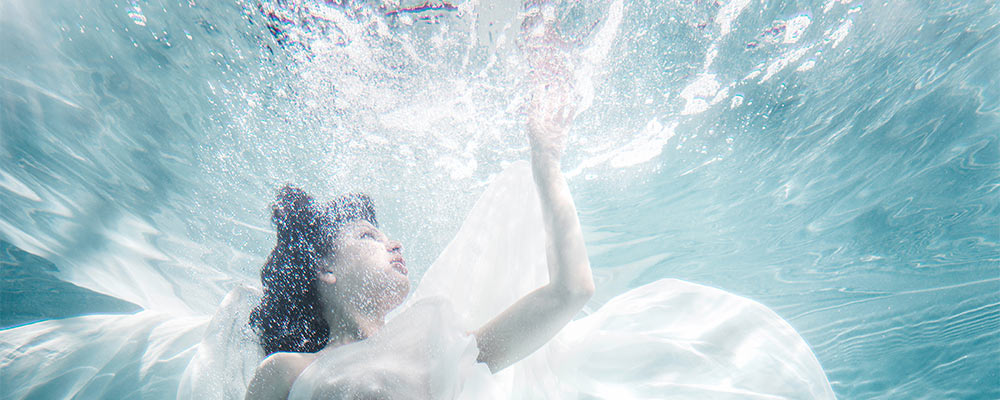 The Court Theatre presents Owen McCafferty's "Titanic," which runs April 29-May 30. Photo by Court Theatre.
Speaking of botanical experimentation and hybrids, some upcoming events are indeed hybrid – offering both in-person and digital options. The Chicago Botanic Garden offers online and onsite classes to help get your garden looking its best.  Court Theatre offers both options – in-theater and digital — for the Chicago premiere of Owen McCafferty's "Titanic," which runs April 29-May 30.
An inventive offering inspired by Wagner's "Ring" cycle, the Lyric Opera is presenting the Chicago premiere of "Twilight: Gods" as a drive-through limited capacity live multi-media event in the Millennium Lakeside Parking Garage, April 28, 30 and May 2.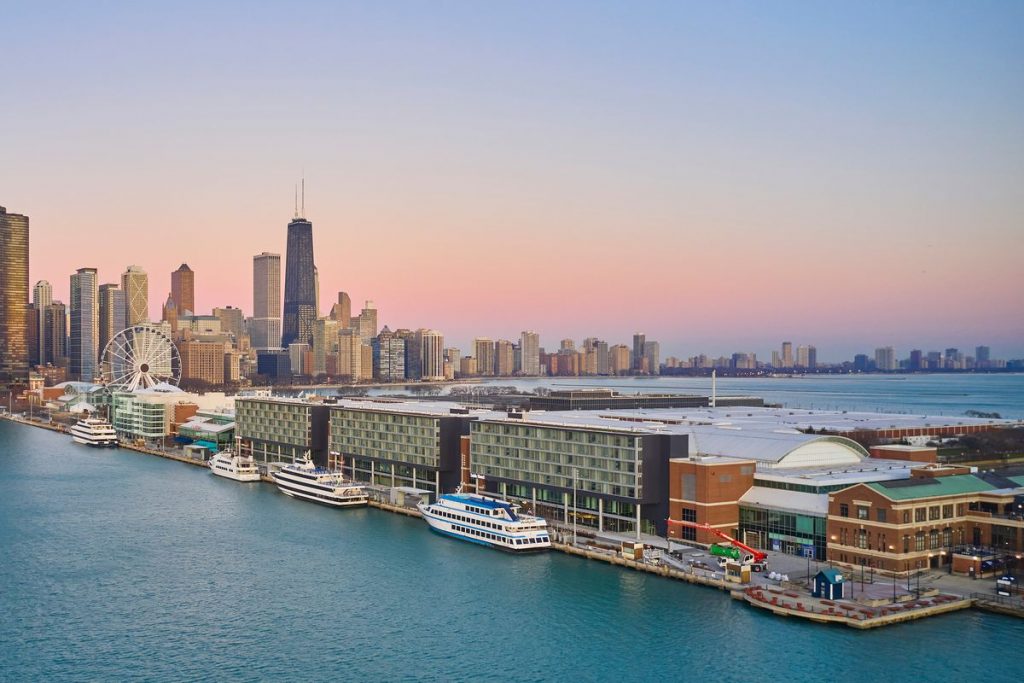 The new Sable Hotel at Navy Pier Chicago . Photo by the Sable Hotel.
It looks like there is renewed hope for Chicago's hotels and restaurants.   The Sable at Navy Pier hotel opened on March 18. It's the first hotel on Navy Pier. Laurent Boisdron is the Sable's new general manager, but he's not new to Chicago.  He's worked in the hotel business all over the world, and in Chicago at the Radisson Blu and the Sofitel Magnificent Mile.  EATER says that April is looking to be one of the best months for Chicago restaurants since 2019.  Alinea, the three Michelin star restaurant, reopened in mid-March.  I'm looking forward to a couple of new restaurants.   Joe Flamm was the former executive chef at Spiaggia and Café Spiaggia, and a Top Chef winner.  He plans to open Rose Mary, featuring Croatian and Italian food in April in the Fulton Market District.  Café Spiaggia is one of my favorite go-to neighborhood restaurants, and I have enjoyed his cooking, so I'm looking forward to dining at his new restaurant.  I am also a Donald Young groupie.  I've enjoyed his cooking when he worked at Les Nomades, Temporis and WoodWind.  He's the chef at Venteux, the French Brasserie, oyster bar and café opening in the new Pendry Hotel in the Carbide and Carbon Building on Michigan Avenue.
To paraphrase what a friend recently told me… "there's light at the end of the tunnel, but let's hope it's not an oncoming train."  I am optimistic that we can look forward to a terrific spring and summer.
Dates, times, locations and availability are subject to change.  Please stay healthy and safe and keep up with the latest COVID-19 information and guidelines.