Bunky Cushing's Valentine's Tea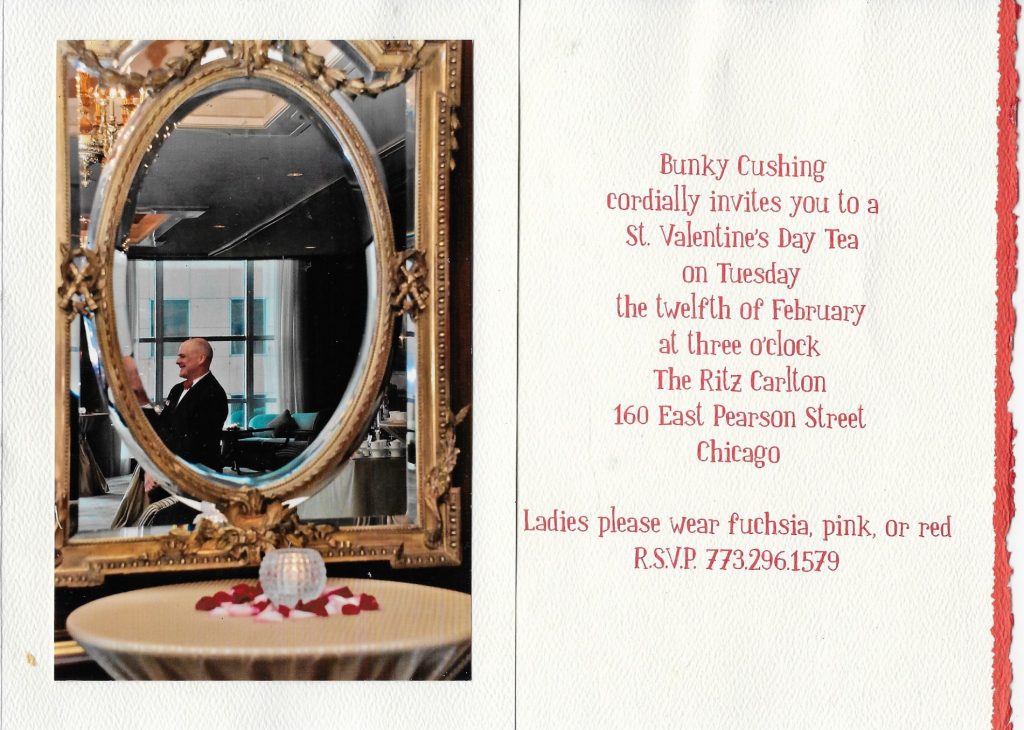 The invitation would have been in mailboxes around town about three weeks ago. This one has become a little battered with age, but it evokes happy memories.

By Megan McKinney
It has been six years since the last of these annual invitations landed in your mailbox. In the early years it was Ladies please wear red. Red? Let's face it, how many Ladies really look great in red or even like the color. So Bunky branched out, adding fuchsia and pink. Not much better—meaning late January and a bit of February were spent searching for something to be worn once, and assigned to the back of the closet for a few years before another February 14 appearance.
Oh, how we would love to drag out those red suits again next Sunday… but since we are doing everything else virtually this year, let's have a virtual party at the Ritz now.
Mary Ellen Connellan with Bunky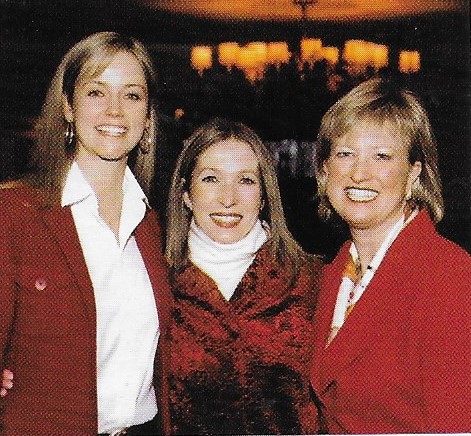 Tory Benecke, Lisa Gutierrez and Heather Wright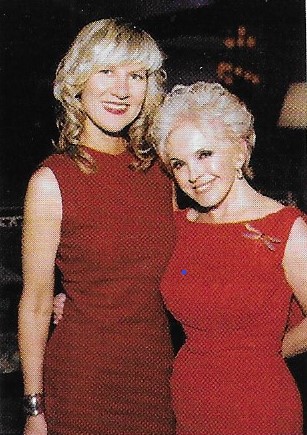 Carrie Lannon and Sherrill Bodine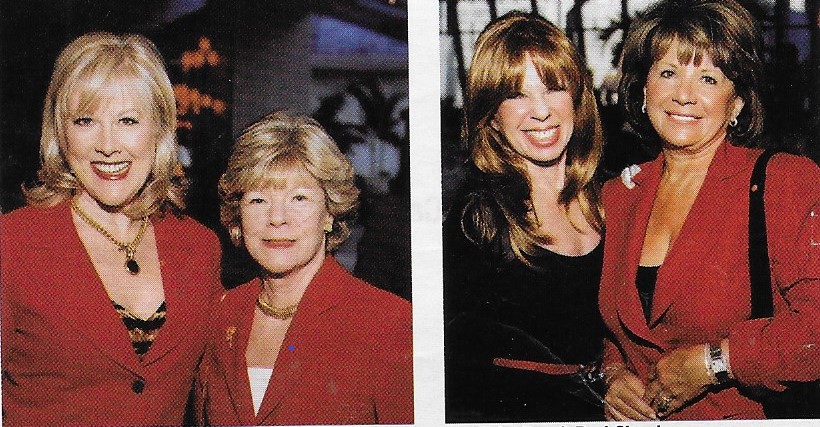 Noreen Ungaretti and Marty Higgins                     Averill Leviton and Roni Siegel
The party you are attending virtually was held in the Greenhouse at the Ritz-Carlton Chicago, as Bunky's St. Valentine's teas usually were.  Eighty-five ladies "dressed in red" enjoyed a classic English high tea from a menu that read, "finely cut sandwiches, fresh-baked scones, strawberry jam, clotted cream and delicate pastries." Flutes of Gloria Ferrer Champagne, with a plump red raspberry nestled the bottom of each, were served at four o'clock. Elizabeth Doyle was at the piano, accompanied by Jim Cox on bass. It was always great fun—especially with nothing else going on in mid-February and the holidays a distant memory.
Hazel Barr was at the tea the following year, joined as always by….
Nancy Klimley and Zarada Gowenlock.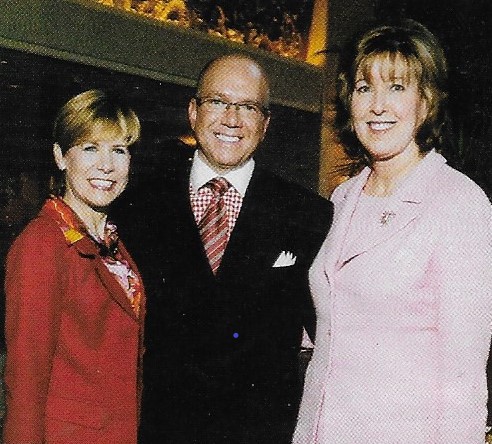 The Peninsula brass crossed the street for the afternoon: Susan Ellefson, Greg Hyder and Maria Zec.
Cook County Treasurer Maria Pappas was a Bunky guest that year.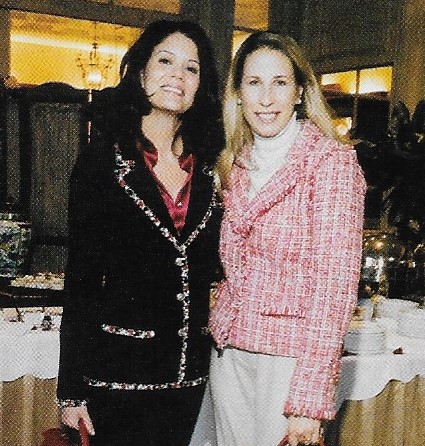 Mary Ann Murphy chatted with Gretchen Jordan.
Sarah and Melinda Swift came together.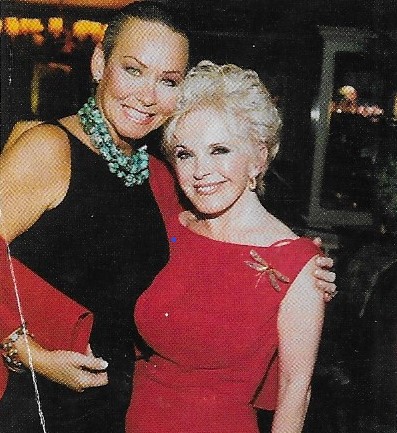 Candace Jordan joined Sherrill Bodine.
Next Sunday is February 14, St. Valentine's Day, 2021. Come back for another virtual afternoon at the Ritz.
Edited by Amanda K. O'Brien
Author Photo by Robert F. Carl