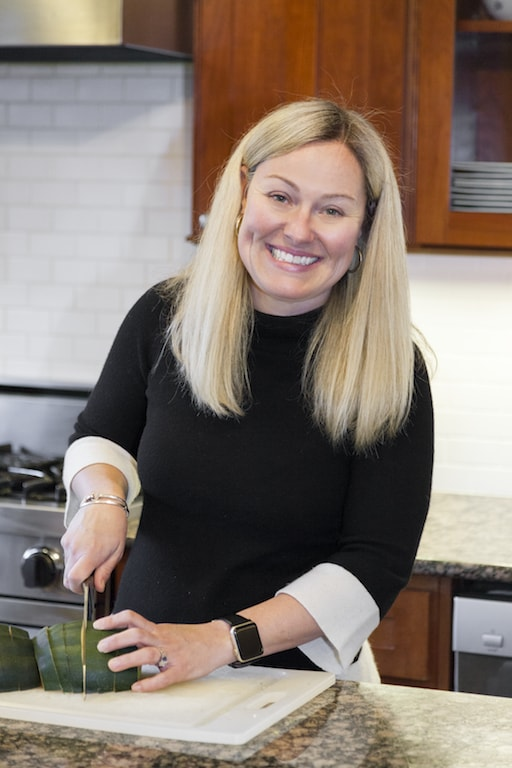 By Samantha Schwalm

As the temperature drops, I love comfort food. It is like a warm hug that keeps you going on chilly evenings. That said, I do like to put a healthier twist, or just lighten up dishes that sometimes tend to be heavier. This is a pasta dish that I usually make with penne pasta. However, whatever pasta you have will work. To make it gluten-free, I usually place the sauce over zoodles or spaghetti squash. This is a wonderful dish to use that leftover chicken in your refrigerator. Turning leftovers into fresh new dishes is always my goal.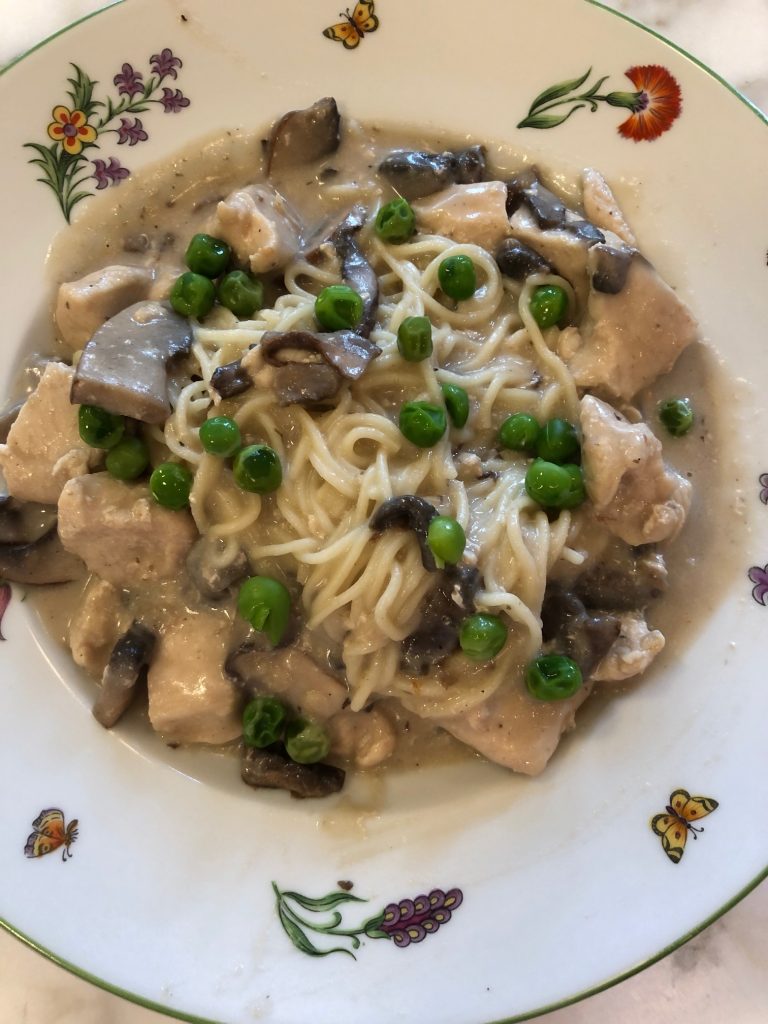 This will serve four people. Here is what you need:  
2 tablespoons olive or refined coconut oil 
1 shallot diced  
1 cup diced mushrooms 
1 cup peas  
2 tablespoons all-purpose flour (Almond Flour works too)  
2 tablespoons white wine  
2 cups chicken stock  
1/4 cup of heavy cream  
3 to 4 cooked chicken breasts or thighs (diced up)  
 – for fresh chicken, place on greased baking sheet salt & pepper. Bake in a 375 oven  for 25 minutes  
4 cups of cooked pasta (zoodles or 1 spaghetti squash)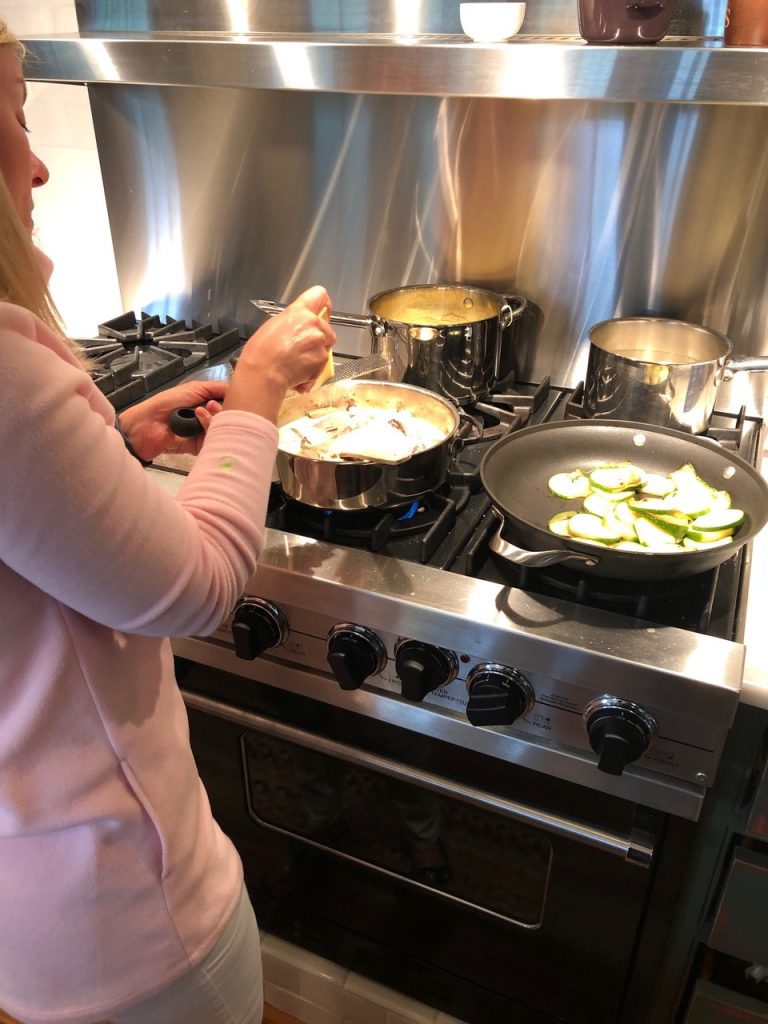 Place the oil in a sauté pan large enough to hold all of the ingredients including the pasta. If you feel your sauté pan isn't large enough, or you are nervous about the size,  use your trusty dutch oven. Next, add shallots. Sweat the shallots for 1 to 2 minutes, on medium-low heat, until they are translucent.
Then add the mushrooms, and cook until all of the liquid is gone. Add the peas and flour. Mix until the flour is coating all of the vegetables. Add the wine and continue to stir for 1 to 2 minutes. This will allow the alcohol to cook off. Add the chicken stock. Continue to stir until everything is combined and the sauce starts to thicken. It is important to constantly stir during this step, so you do not have any clumping in the sauce. Turn the heat down to low (a slight simmer)  add the cream and chicken. Stir occasionally and let simmer for 5 to 10 minutes. Finally,  and the pasta and warm up in the sauce for a minute. Serve and shave a little parmesan on top. Enjoy!