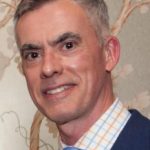 By Philip Vidal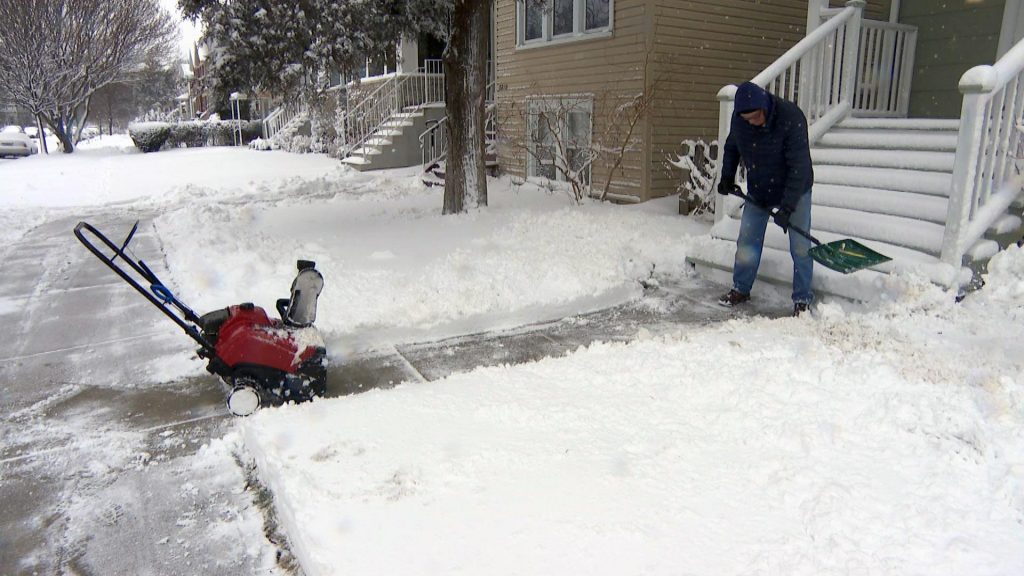 Man shovels snow after a snow storm in Chicago in February 2021.  Photo courtesy of WTTW News.
After being lulled into a false sense of calm by a fairly mild winter, February turned snowy and cold. I am looking forward to a sunnier and warmer March, which according to meteorologists has the greatest gain in daylight at 84 minutes, and is the fastest warming month of the year. Average temperatures typically rise 13 degrees over the course of 31 days.  I'm ready.
March is also the month with the greatest temperature spread. According to the National Weather Service, the highest temperature in March in Chicago was 88 on March 29, 1986, and the lowest was 12 below zero on March 4, 1873.  That's a 100-degree difference!
As we all know only too well, Chicagoans tackle the weather by bundling up.  A good friend moved from Louisiana to Chicago several years ago and was bewildered by all the different types of coats Chicagoans have.  She is a clothes horse, so she didn't mind that she needed a light spring coat, heavy winter down coat, a short coat, long coat, overcoat, fur coat, pea coat, car coat, rain coat, trench coat, puffer coat, anorak, and parka – not to mention hoodies, jackets, vests and sweaters, and one I'd never heard of, a snorkel coat.

Learn how to make maple sap into maple syrup at the Maple Fest held at the Red Oak Nature Center in Batavia, March 20. Photo by Fox Valley Park District.
Happily, spring begins March 20.  A sure sign of spring is sap rising in the trees. Learn how maple sap is collected and made into maple syrup at two annual events this month: the Festival of the Sugar Maples at the Coral Woods Conservation Area in Marengo, March 6-8 and 13-15, and at Maple Fest at the Red Oak Nature Center in Batavia, March 20.
March might be the fastest warming month, but Lake Michigan is still cold, so it seems to me a good idea that the Chicago Polar Plunge benefiting Special Olympics Chicago, and usually at North Avenue Beach, is going virtual this year, March 1-7.
Another event for a worthwhile cause is the Illinois Holocaust Museum and Education Center Humanitarian Awards Dinner on March 10.  Join this event, with Kareem Abdul-Jabbar as the keynote speaker, either in-person or virtually.
The Auditorium Theatre Auxiliary Board's virtual Trivia Night Fundraiser on March 19 benefits Hearts to Arts summer performing arts camp for young people who have experienced the death of a parent.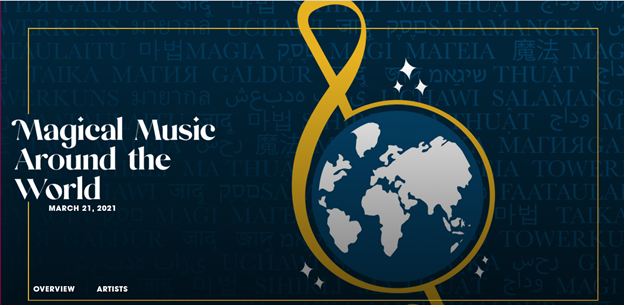 Lyric Opera of Chicago's Magical Music Around the World virtual event will provide a delightfully entertaining, cabaret-style program, March 21. Photo by Lyric Opera of Chicago.
Consider becoming a sponsor of the Patrick G. and Shirley W. Ryan Lyric Opera Center Gala: Magical Music Around the World on March 21.  This virtual event brings together the center's alumni from all over the world as they perform popular and operatic works.
Support restaurants in Chicago and the suburbs by participating in Chicago Restaurant Week, March 19-April 4.  Diners have several options this year:  dine indoors, outdoors, or at home with food that has been picked-up or delivered.   Support Chicago's world-renown theatre scene by streaming shows during Chicago Theatre Week, which continues through March 7.

Ada A.'s "Tokens of Promise" virtual reading will be hosted by The Goodman Theatre on March 20. Photo by Goodman Theatre.
Steppenwolf Theatre Company starts streaming a filmed play about a royal wedding, Vivian J.O. Barnes' "Duchess! Duchess! Duchess!," on March 10.  Sideshow Theatre kicks off their "House Party" series of free virtual readings of new plays with Ellen Steves' "Thin Mints" on March 19.   The Goodman Theatre's free (registration required) virtual reading of Ada A.'s "Tokens of Promise" is March 20.  Also on March 20, Chicago Opera Theater presents "The Puppy Episode," a virtual performance about self-acceptance.
Festivities this month include Nowruz, the Persian New Year, on March 21.  Holi, the Hindu festival of colors, which marks the beginning of spring, begins at sundown on March 28 and ends at sundown on March 29.  Perhaps you've seen the photos of celebrants tossing colored water or dry pigments at each other.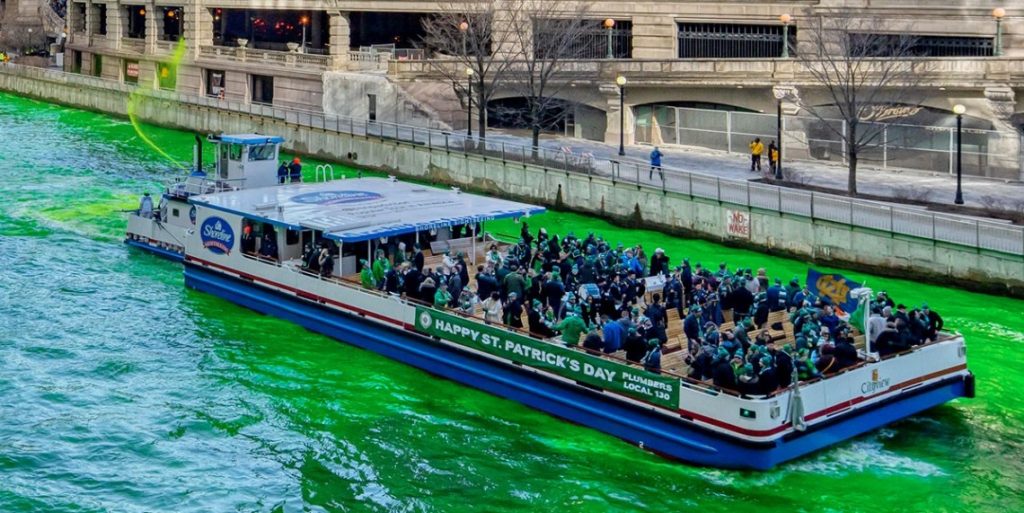 Learn more about Chicago's St. Patrick's Day traditions in WTTW's documentary "Labor of Love: A St. Patrick's Day Special," March 17. Photo courtesy of WTTW News.
Of course, just about everything in Chicago is green around St. Patrick's Day, March 17.  The Chicago River won't be dyed green this year, but you can watch a documentary, "Labor of Love: A St. Patrick's Day Special," on WTTW on March 17, that will tell you about the Chicago St. Patrick's Day traditions.  The 66th annual St. Patrick's Day Parade on March 13 is virtual this year, as is the Bank of America Shamrock Shuffle® on March 19-21.
The City of Chicago's 184th birthday is on March 4.  To celebrate, the Chicago History Museum reopens to the public and is free to Illinois residents that day. I understand that reservations are required.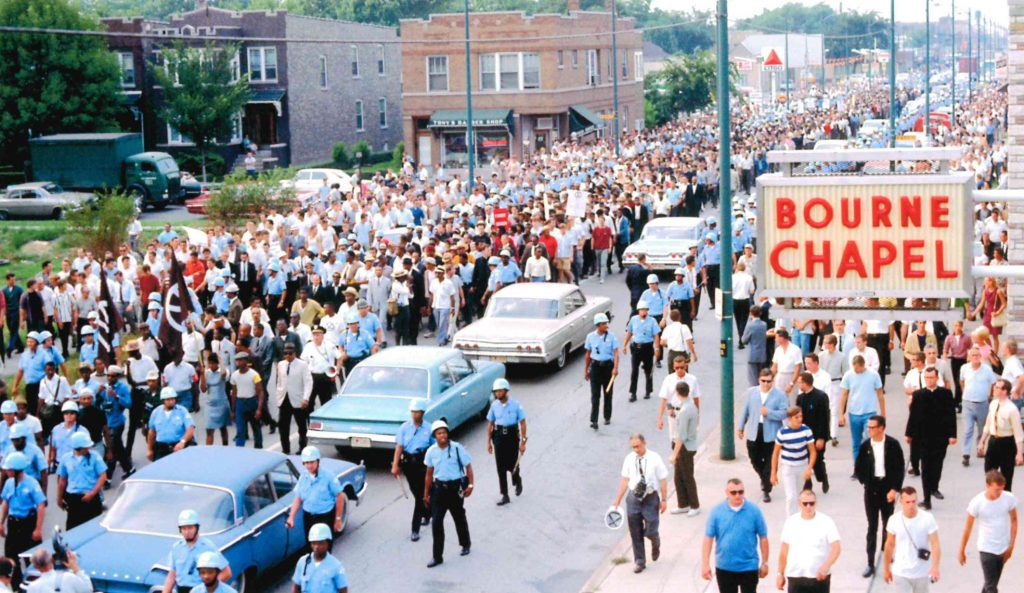 Bernard J Kleina's "Marquette Park March" and other photographs will be featured at Elmhurst Art Museum starting March 4. Photo by Bernard J. Kleina.
Ten years ago, on March 30, 2011, the last Cabrini-Green public housing high rise was demolished. The Elmhurst Art Museum presents "In Focus:  The Chicago Freedom Movement and the Fight for Fair Housing," featuring the photographs of local activist Bernard J. Kleina, March 4-June 20.  In conjunction with that exhibition, the museum is showing "There is Black Housing in the Future:  Equitable Public Housing as Memorial" in their adjacent McCormick House.
The work of Chicago's emerging and established artists will be shown at two locations in March.  Two new exhibitions open on March 19 at the Chicago Artists Coalition (CAC): "Preview 10" features the work of their BOLT artists-in-residence, and "Survey 2" features new work by their HATCH resident artists.  Visits to the CAC are by appointment only.  The Hyde Park Art Center has three exhibitions showcasing local talent: "Ground Floor," this biennial expo features the work of recent grads from Chicago's five MFA programs, through April 3; "Next Window, Please!" shows the work of high school student artists, through April 3; and "Cuts and Beats: Cecil McDonald, Jr.," this solo exhibition continues through June 12.
I'm anxious to see the Chicago Reader's annual "Best of Chicago 2020" in their March 18 issue, to discover who Chicagoans chose as the best local vendors, as well as the winners in categories such as City Life, Food & Drink, Sports & Recreation.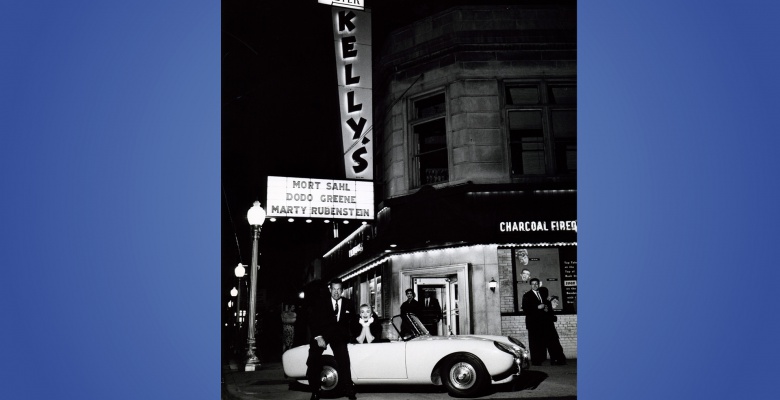 The Newberry Library has acquired the archives of Mister Kelly's, an iconic Chicago nightclub. Photo courtesy of Newberry Library.
One of the best things about Chicago is its rich music history – including blues, classical, gospel, house and jazz.  That history is being preserved.  The Newberry Library has obtained the archives of Chicago nightclubs London House, The Happy Medium, and Mr. Kelly's. David Marienthal, son and nephew of George and Oscar Marienthal, who owned or operated these clubs, donated the archives to the Newberry.  The clubs were a magnet for top talent:  Dave Brubeck, Ella Fitzgerald, Herbie Hancock, Bette Midler, Barbra Streisand, Sarah Vaughn, Lenny Bruce, Bob Newhart, and Lily Tomlin.  David Marienthal is executive producer of the documentary "Live at Mr. Kelly's" which WTTW plans to air on May 27.
The Chicago Blues Experience Museum was scheduled to open in spring 2019 at 25 East Washington, the Marshall Field & Co. Annex Building, but it never did.  Instead, the Museum of Illusions has opened in its place. But two other museums devoted to the blues are currently open or planning to open.  The former Chess Records studios, founded by two brothers Leonard and Phil Chess, at 2120 South Michigan Avenue, is now a blues museum and home of the Willie Dixon's Blues Heaven Foundation.  The Rolling Stones recorded at Chess Records and even named a song after it: "2120 South Michigan Avenue."  Muddy Waters, the father of modern Chicago blues, recorded for decades at Chess Records.   The National Trust for Historic Preservation awarded a $50,000 grant to the Muddy Waters MOJO Museum to make repairs to his former home at 4339 South Lake Park Avenue with the goal of transforming it into a blues museum and recording studio.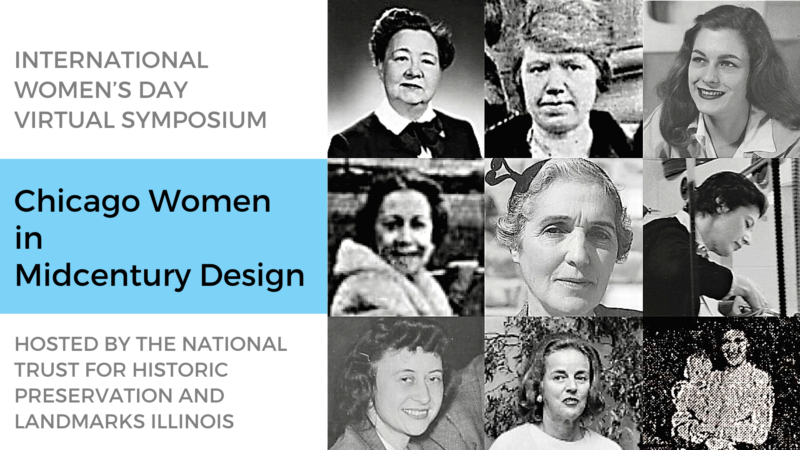 Celebrate Women's History Month by supporting the virtual symposium "Chicago Women in Midcentury Design" on March 7. Photo by Farnsworth House.
The National Trust for Historic Preservation's Where Woman Made History Campaign is supporting a virtual symposium "Chicago Women in Midcentury Design" on March 7 in honor of International Women's Day on March 8. The symposium is co-hosted by the Farnsworth House and Landmarks Illinois.  March is also Women's History Month.
Help Landmarks Illinois preserve and reuse historic buildings in Illinois by joining their virtual gala "50Forward" on March 25, which celebrates their 50th anniversary.  When I was growing up, Chicago's Skid Row extended west along Madison to Halsted, the northern edge of Greektown.  The area is now home to a vibrant neighborhood and many of the historic buildings have been repurposed into residences, galleries, shops, and restaurants.  I hope that ethnic enclaves like Greektown survive.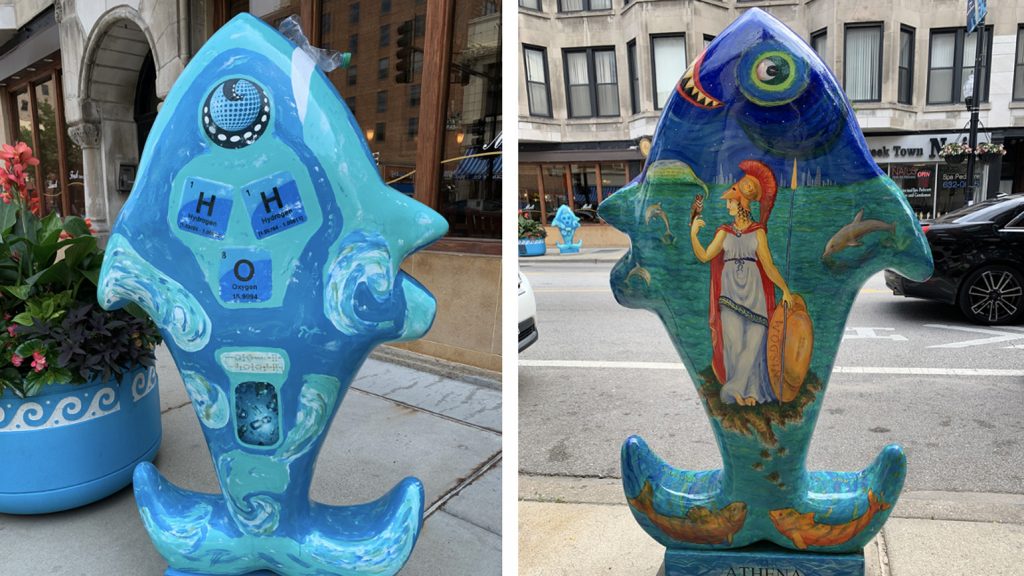 Enjoy fish sculptures through a stroll on Halsted from Monroe to Van Buren through April. Photo by Greektown Chicago.
Over the years, we've had statues of cows, horses, and German Shepherds dotted around town.  Now we have fish… the Greektown Fanciful Fish outdoor sculpture exhibition on Halsted from Monroe to Van Buren through April features the works of Chicago artists depicting large-scale fish (pun-intended).  The work of one of the artists in the exhibition, James McNeil Mesplé, often has themes from Greek mythology, so he's a perfect fit for this exhibition in the heart of Greektown.  While you're there, patronize the restaurants and shops. I have a sweet tooth, so I always make a stop at Artopolis Bakery and Café.
We can all look forward to the warmer weather and a walk around Greektown to admire the outdoor sculpture exhibition.
Dates, times, locations and availability are subject to change.  Please stay healthy and safe and keep up with the latest COVID-19 information and guidelines.