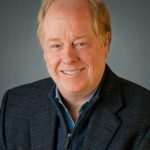 By Bob Glaze
This article is a continuation of my recent exploration of the neighborhoods and suburbs of Chicago. The northwest suburbs in Chicago can be a fun day trip or staycation for both residents and visitors alike. I had a great time exploring these four towns on two beautiful fall days.
Woodstock
Located 50 miles from Chicago, Woodstock is a small town in McHenry Country that is rich with Victorian architecture from the late 1800s, has a beautiful town square and a well-known and popular Opera House. I recently went for the first time on a beautiful fall day to explore and meet a local friend for lunch.
In 1993 Woodstock was put on the map with the release of the popular film Groundhog Day starring Bill Murray.  Woodstock was the location where the movie was filmed despite the fact that it was about Punxsutawney Phil in Pennsylvania. Soon after the release date and still continuing today, there is a Groundhog Day celebration, at the end of January and culminating on February 2nd, with walking tours, screenings of the movie, and special events including the annual weather prognostication by Woodstock Willie along with a polka band. After I was in town, I watched the movie again and really enjoyed seeing it and seeing the spots that I had just visited! Check out Real Woodstock for more information and for more information about the city and other events. There is plenty of free parking downtown.
The town of Woodstock was founded in 1844 as Centerville, located in the exact center of McHenry County and designated as the seat of county government.  In 1845, the name was changed to Woodstock, honoring the hometown of its settlers from Vermont. The town was incorporated in 1852 and became a City in 1873.
When in town, make sure to visit:
Woodstock Square:  This is a charming, historic local square in the heart of downtown. Here you will find the Woodstock Farmers Market every Saturday from May through October.  There is also live music on Sunday evenings from 5pm to 7pm from July through September. During the Christmas season, the square and surrounding buildings are decorated with thousands of ho lights. The southwest corner served as Gobbler's Knob in Groundhog Day while the bandstand used in the dance is located in the middle.
Two focal points of Victorian architecture are Old McHenry County Courthouse from 1857 and the Woodstock Opera House from 1889. Both are now on the US National Register of Historic Places. The Old Courthouse & Sheriff's House, currently houses a restaurant, the Public House of Woodstock with outdoor seating plus an art gallery and music studio.
The Opera House was originally built as the City Hall, Library, Auditorium and Fire Department. Today it is a popular venue for a year-round schedule of professional theater, dance music concerts and art exhibitions. Orson Welles performed his first play on the Opera House stage. The Woodstock Players was a summer stock acting troupe and launched the career of Paul Newman and many others including Tom Bosley, Shelley Berman, Geraldine Page, Lois Nettleton and Betsy Palmer. The Opera House was also used as the location for the Pennsylvania Hotel in the movie Groundhog Day.
BBQ King Smokehouse: I had an excellent lunch at this casual barbecue spot. One of two locations, the other being in nearby Huntley, this is the smaller of the two. It has indoor and outdoor seating on the side patio. I loved my pulled pork sandwich served with slaw, cornbread and sweet potato fries. The pork is slow smoked for 12 hours! I highly recommend the experience. 125 E. Calhoun St.
Material Things Artisan Market: Located at 103 E. Van Buren St., this is a fine crafts marketplace featuring work by over 90 artisans. Here you will find jewelry, glass, clay, fiber, metal, wood, paper and leather goods.
D.C.Cobb's Burgers & Brews: At 226 Main St. this is a fun casual spot for great burgers.
Taqueria La Placita: This is a casual Mexican restaurant at 108 Cass St. It was the location of the Tip Top Cafe, the diner featured in Groundhog Day!
Ethereal Confections: Down the street and close to the Woodstock Square, this is a popular chocolate and coffee shop that is a must when you are exploring downtown. They are all about the ingredients. For their chocolate they work with producers in whom they "have confidence in terms of 100% organic ingredients and fair treatment/pay for all of their employees and farmers." 140 Cass St.
The Old Courthouse Arts Center: Located in the historic building at 101 N. Johnson St., this is a local arts center that features art shows and exhibitions, art classes plus an Art Shop Gallery selling original works by local artists. The quality of what I saw was excellent.
Public House of Woodstock: At 101 N Johnson St. in the lower level of the historic Old Courthouse, this is a casual restaurant with indoor and outdoor patio seating. They have a menu of burgers, pizzas, sandwiches, wraps, soups, salads and entrees. The bar scenes from Groundhog Day were filmed here.
The Double Yolk Cafe: Next time I want to try this casual breakfast spot 117 E. Van Buren St. This is a family-owned neighborhood cafe serving breakfast favorites, sandwiches, salads, daily specials and a kids' menu.
Huntley
Huntley is a small village of 25,000 people in suburban Chicago 50 miles northwest of the city. It was settled by people from Grafton, New Hampshire and other New England towns in 1838. It is named after Thomas Stillwell Huntley who arrived in 1846 and who donated much of the land that created the heart of the village's town square. The first train arrived in 1851 and it became a shipping center for butter, eggs, milk and other farm and dairy products.
I went for the first time on my trip to Woodstock, IL and enjoyed my brief visit. It has a suburban/rural feel with a charming downtown. Make sure to check out:
From 1920, Morkes Chocolates, at 11801 Main St. is the perfect place for a coffee drink, hot chocolate, chocolates and donuts. I loved my traditional cake donut and chocolates with dark chocolate and coconut.!
Farmers Market: During the summer from May through October, there is a downtown Farmers Market on Saturdays from 8am to 1pm on the Huntley Square. This is a fun event that I enjoyed when I was in town which features local producers and vendors.
Manny's Gelato and Cafe: Located a block from the Huntley Square is a local coffee shop, serving gelato along with panini's, wraps, salads and soups. 11808 E. Main St.
BBQ King Smokehouse: This is the Huntley location of this fun barbecue spot which has won a number of awards at several BBQ and rib fests. It is located at 11706 Coral St. I ate at their Woodstock location and had one of the best pulled pork sandwiches I have had in months.
Offie's Tap: At 11669 Main St., this is a fun, local bar in downtown Huntley. It has pool tables, darts, shuffleboard and slot machines.
Village Inn: This a casual downtown restaurant/diner that was established in 1980. It serves breakfast, lunch, dinner and cocktails.  11713 Main St.
Parkside Pub & Grill: Located at 11721 Main St., this is a casual sports bar with an outdoor beer garden. It is known for its bar food, tacos, burgers and its annual Turkey Testicle Festival. I think I will take a pass on this event, but let me know how you like it!!
I recently read about Tom's Farm Market in Huntley. Open from March through December, they feature fresh produce along with a gift shop, bakery, coffee bar and lunch cafe. The article said that their pies are to die for. I can wait to go back this summer.  10214 Algonquin Road
Barrington
Barrington is a small village in suburban Cook and Lake Country with a population of close to 10,500 people. The Village was incorporated in 1865, but the Barrington area was settled by pioneers in the 1830s. What began as a farming community quickly turned into a transportation hub. It is a charming town. I have a number of friends who live there or who grew up there.
"In the early 1900s, the area became a countryside retreat for wealthy Chicago businessmen, and its equestrian tradition, small-town charm, and wide open spaces remain today. Barrington's Historic District is on the. It is one of the largest frame-home districts in Illinois, with an emphasis on Folk, Craftsman, Victorian, and other early American architectural styles."
I suggest spending some time seeing some of the homes and exploring the small downtown area. Highlights on my list include:
Barrington White House: This is an historic mansion at 145 W.  Main Street that has become a cultural center for concerts, performances, lectures and art exhibits. It has become a gathering place for the community! I have a local friend who is highly involved and I have enjoyed some of their performances and events.
 Barrington Flower Shop: At 201 S. Cook St. this is a charming flower shop in an historic building.
Cook St Coffee: At 100 E Station St #170, this is a casual coffee shop, part of Conscious Cup Coffee Roasters, with three other suburban locations.
Francisca's Familglia: This is a popular location of the local chain of Chicago and suburban Italian restaurants featuring the cuisine of Rome and the surrounding areas of Tuscany, Umbria, and Lazio. 100 E. Station St.
Neoteca: At the suggestion of my local friends, we enjoyed a casual meal at this contemporary pizza restaurant and wine bar in downtown Barrington at 130 S Hough St. I really enjoyed the prosciutto bruschetta and tasty arugula salad with almonds, strawberries and goat cheese.
For ice cream while you wander around town, stop in at Ice Cream Social at 100 E Station St Suite 160.
Farmhouse on North: Located in an historic house downtown, I have enjoyed this local farm-to-table restaurant in the past. It features contemporary American cuisine using locally sourced ingredients. 117 North Ave.
Egg Harbor: At 125 W. Main St., this is a casual breakfast, lunch and brunch spot with fifteen suburban locations.
Also recommended by my local friends include Shakou for sushi with a contemporary vibe and rooftop at 121 W. Main St., PL8 at 736 W Northwest Hwy for Asian specialties and Region Kitchen + Bar 718 W. Northwest Hwy. featuring specialties of field and stream.
Historic Long Grove
Founded in 1836, Long Grove has been one of my favorite suburban destinations for almost 40 years. I used to take my Mother there for lunch and to shop when she was in town visiting me every December for many years.  At that time, it was a popular spot for antique stores, shops and bars and restaurants. It did fall upon hard times after the great recession of 2008. I was back a few years ago and was very sad to see that so many of the businesses had closed.
I did go back recently and was so pleased and excited to see the opening of many new shops and restaurants along with a new wine bar and microbrewery. You can easily add a visit to Long Grove to your day trip to Woodstock, Barrington or Huntley or to your North Shore trip to Lake Forest or Lake Bluff.
My top recommendations include:
Village Tavern: Established in 1847, this is the oldest tavern and restaurant in Illinois in continuous operation. Originally the Zimmer Tavern and Wagon Shop, this bar was granted one of the first liquor licenses in Lake County. Inside the bar you will find many antiques, such as a grandfather clock from the 1893 World's Fair. The mahogany bar known as the Presidents Bar, was rescued from the Great McCormick Place Fire in 1967.  I always love the rustic atmosphere and food. It is known for its burgers, sandwiches like the Tavern Reuben and its famous "all-you-can-eat" fish fry on Fridays. 135 Old McHenry Rd.
Covered Bridge: On Robert Parker Coffin Rd. just south of Old McHenry Rd is the historic covered bridge that was constructed by the Joliet Bridge and Iron Company in 1906 and is one of the two remaining bridges of its kind in the Chicago area. June 11, 2018 was the date the covered bridge was formally listed on the National Register of Historic Places. It was recently damaged twice by a truck and a bus accident, but thankfully it is still there and now repaired!
Long Grove Confectionery: Since my first visit, the Long Grove Confectionery has moved across the street to a new location at 114 Old McHenry Rd. It still features a large selection of handcrafted chocolates, including their signature Giant Myrtles, English toffee, dark chocolate, barks and sea salt caramels. They also make a number of seasonal offerings as well including peppermint bark and a dark chocolate pumpkin sea salt caramel that I love.
The Apple Haus, owned by the same group, has closed its separate store, but is now part of their new combined location. I have always loved going there for their apple cider donuts. I just bought several again, and it immediately brought back fond memories of my first taste in the early 1980s.
Long Grove Coffee Co.:  At 125 Old McHenry Rd., this is a new coffee shop that opened in 2017.  I enjoyed my latte before I walked through town.
Morkes Chocolates of Long Grove: Located in Fountain Square, this is a local store featuring candy, donuts, coffee and muffins. It is a suburban chain, founded in 1920 with three locations. I visited the one in Huntley a month before and loved the chocolates and donuts. However they will be spinning off from the group and rebranding soon, according to the owner. 220 Robert Parker Coffin Rd.
Enzo & Lucia Italian Ristorante: At 343 Old McHenry Rd., this is an upscale restaurant featuring Italian cuisine, seafood and pasta with a lovely outdoor patio outside in the back overlooking Fountain Square. I had an excellent grilled chicken sandwich for lunch with a local friend. I highly recommend the food, service and atmosphere.
Buffalo Creek Brewing: This is a new microbrewery at 360 Historical Lane They "transformed the former Art Studio of Long Grove Academy of Fine Arts into a state of the art brewing facility with Bavarian themed Taproom, Biergarten, Event Room, Patio, Brew Masters Table and Scenic Lawns."  They brew a number of stouts, strong ales, amber ales and pilsners. I enjoyed tasting the Bus Wedgie, a Munich Dunkel, which is rich ale and perfect on a gorgeous fall day. It loved the fact that it was named after the bus that hit the Covered Bridge mentioned above!
Covered Bridge Creamery: For dessert head to this small ice cream shop for premium ice cream, tea and coffee. I loved the pumpkin flavor on a beautiful fall day. 320 Old McHenry Rd.
Signature Popcorn: Next door at 318 Old McHenry Rd and owned by the same team, this is a popular popcorn shop. They have a creative menu along with seasonal offerings like a mix of pumpkin, caramel and apple in the fall.
Corked Wine Bar: Located in a charming old house, Corked opened in 2020. It has indoor seating along with a large outdoor patio. It offers a large number of wines from around the world along with a food menu including many small plates and charcuterie. 132 Old McHenry Rd.
High Tea with Gerri: Though it was closed during my recent trip, high on my list to try is this elegant tea room for afternoon high tea. Inspired by British classics, they serve an array of finger sandwiches, raisin scones, and petite pastries. It is located at 144 Old McHenry Rd.
Broken Earth Winery: Located in the Mill Pond Shops in Long Grove, this retail store and tasting room at 219 Robert Parker Coffin Rd. features the owner's wines which are estate grown, harvested and bottled in Paso Robles, CA. Paso Robles is one of my favorite wine growing regions in the US. They also feature craft beer, cheese, charcuterieand snacks. I thought their Zinfandel with a taste of raspberries was excellent.
Also in the same complex is Joanie's Pizzeria at 235 Robert Parker Coffin Rd. and another new addition to the restaurant scene in town. In addition to pizza, they serve ribs, salads and calzones.
Another popular spot is The Chatterbox, a gastropub located in a former barn. They feature food, cocktails and live music. They also have two large outdoor patios. 330 Old McHenry Rd.
Shops and Galleries that you should visit include:
Paddies on the Square: This is an Irish Boutique in Fountain Square that has a large selection of imported Irish gifts, clothing, jewelry and home decor. 228 Robert Parker Coffin Rd.
Scout & Forge: Located at 427 Robert Parker Coffin Rd., this a popular store featuring antique furniture, home decor and accessories.
Epilogue Arts:  This is a small gallery featuring handmade fine art and gifs by a talented group of artists in different mediums. They also have events and offer art and photography classes. 130 McHenry Rd.
Within Reach: This is an attractive boutique offering gifts and home accessories. 128 Old McHenry Rd.
Long Grove hosts a number of festivals throughout that year that you might enjoy. These include Chocolate Fest in May, Strawberry Fest in June, Irish Days in September, Apple Fest in September followed by the Holiday Open House and Sleigh Rides in December.
The weather is improving. So get out and explore!!
For more travel destinations and recommendations, visit globalphile.com.