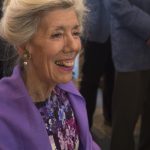 BY JUDY CARMACK BROSS
"Chicago is a great incubator. It's where writers of all kinds can find a nurturing environment to try out their voices," says Randall Albers, Board President, The Chicago Literary Hall of Fame. One of our favorite Chicago voices, internationally beloved author Sandra Cisneros, will receive the prestigious organization's Fuller Award on March 13 via Zoom. And you are cordially invited to join in the honors.
The Chicago native's international bestselling novel, The House on Mango Street, set in the Windy City and published while she lived here, has sold over 6,000,000 copies since it was released in 1984. Translated into 20 languages, it is taught from grade schools to universities. Herself a graduate of Loyola University of Chicago, Cisneros wrote in an essay published as the introduction to a 2009 Vintage Contemporaries edition of Mango Street, "Chicago still makes its home in me. I have Chicago stories yet to write."
Don Evans, founding Executive Director of the Chicago Literary Hall of Fame (CLHOF), invites guests of the March 13 presentation to hear more of the "Cisneros's ability to empower people." Of the event's honoree, Evans says, "She is one of the finest writers in the world. Even if you took Chicago out of the equation, there is certainly the importance of her story. Her work, which is so profoundly imparted, has resonated with young people, old people, Latino and Black, all people. It has inspired generations to understand their own lives and how to use their own talents to transform their lives. Mango Street is practically required reading at the middle school level, showing what it means to be an outsider. It is internationally loved."
Cisneros, who received the National Medal for the Arts in 2016 from President Barack Obama, will be joining the audience from sunny San Miguel de Allende, Mexico, a favorite warm-weather destination for several Chicagoans. Already, signups have come in all the way from Malaysia. "We want CLHOF to be Chicago's literary window to the world," Albers shares.
Henry Blake Fuller (1857-1929), an author, editor, poet, critic, and composer, inspired this sought-after award. One of Chicago's earliest novelists, he authored of The Cliff-Dwellers (1893) and With the Procession (1891). It is awarded annually to a writer with strong Chicago roots who has made an outstanding lifetime contribution to literature.
Ms. Cisneros will be the ninth illustrious Chicago writer honored with the Fuller Award. Previous winners include Gene Wolfe, Harry Mark Petrakis, Haki Madhubuti, Rosellen Brown, Angela Jackson, Stuart Dybek, Sara Paretsky, and Sterling Plumpp. The American Writers Museum and the Chicago Public Library will serve as co-presenters for this major event, previously held at such venues as the Newberry Library and the Poetry Foundation. Cisneros will participate in a conversation with Booklist editor Donna Seaman. Chicago poet Carlos Cumpian will serve as master of ceremonies, and there will be short tributes by local artists and an audience Q&A.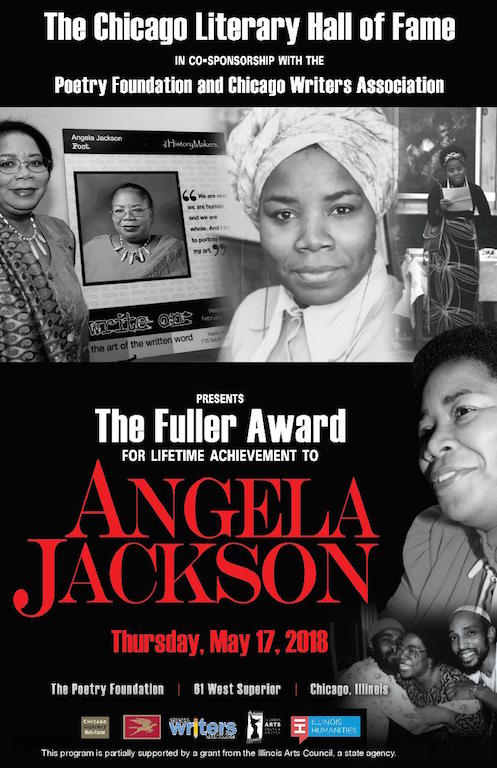 The Chicago Literary Hall of Fame was founded in 2008 to honor, celebrate, preserve, and promote the development of Chicago's great literary heritage: past, present, and future. This is achieved through such projects as educational programming, awards, exhibits, community events, a Chicago Literary Map, and an annual induction ceremony.
Albers, who headed Story Week for the Festival of Writers at Columbia College, where he was head of the Fiction Writing Department, told us that Chicago's ability to produce a diversity of top writers has something to do with the varied venues it provides for authors to do readings: "I remember Bill Young, a literary escort to writers seeking local venues, telling me that there are more media gigs here than anywhere else. All publishers want to bring their writers to Chicago and the opportunities we extend to them are second to none. Plus, you don't find the backbiting here that you do in other cities."
Albers gives heartfelt credit to Evans for creating CLHOF, conceiving of the idea, and running with it with the sheer force of creativity and will. He describes the board as a relatively small group of people but who know how to make things happen.
Both Albers and Evans are writers. Albers is delighted to report that he has edited down his 1400-page novel, which has a couple of scenes set in Chicago, to 500 pages during the pandemic, adding there's more to go. He has also authored a number of essays and for Story Week interviewed such literary luminaries as Salman Rushdie and Ray Bradbury.
Evans is the author of An Off-White Christmas, featuring stories exploring life changes and chaos. The stories range from a gambling spree in Las Vegas to a caravan traveling to Baraboo, a teepee hotel in Kentucky to a retro movie theatre in Arizona. His website offers Don's Manuscript Repair Shop where authors can share their works and receive a critique and learn how to make the story optimally successful. He is currently teaching a seminar for the Newberry Library on Chicago writers of the WPA, focusing on the works produced for the Depression Era project and the friendships and collaborations that arose.
Amy Danzer, who serves as an officer for the CLHOF, works at Northwestern University, where she manages several master's programs, including the MA in Writing and MFA in Prose and Poetry programs. She also directs its Summer Writers' Conference. Danzer shares, "I have just read House on Mango Street for the tenth time. I hadn't read it for about eight years and find such genius in her writing."
The American Writers Museum, Chicago Public Library, and National Museum of Mexican Art will co-present the award to Cisnero's, whose books will all be available on the Women & Children First website. Partners for the event are Literature For All of Us, Guild Literary Complex, Chicago History Museum, Loyola University Chicago Creative Writing Program, Loyola University Women's Studies/Gender Studies, StoryStudio Chicago, Open Books, Sarabande Books, Make magazine, The Chicago Poetry Center, Greater Reach Consulting, 826Chi, The Hawkins Project, Josephinum Academy of the Sacred Heart, Vintage & Anchor Books, and Kaye Publicity. The Gaylord & Dorothy Donnelley Foundation has also provided support to the Chicago Literary Hall of Fame.
The event is free and open to the public, but attendees must register in advance on the CLHOF website.