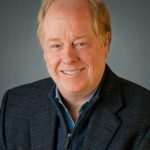 By Bob Glaze
Three Oaks is a charming town of approximately 1,600 people, located five miles east of Lake Michigan, in the middle of Michigan farmland. It is one of my favorite spots to visit in the area and is a very easy day trip from Chicago! It can easily be combined with a visit to local wineries, breweries and distilleries and the small towns of Baroda and Sawyer plus New Buffalo, Union Pier, Lakeside and Harbert.
High on your list of places you should visit are:
Journeyman Distillery: Located in the historic Featherbone Factory, this is a wonderful distillery located in downtown Three Oaks. They offer tastings as well as a large assortment of craft cocktails.  I tried the tasting flight of five of their brown spirits. Their production now includes the W.R. Whiskey, a white whiskey, the Last Feather Rye Whiskey, the Buggy Whip Wheat Whiskey, The Silver Cross made of 4 different grains, Three Oaks Single Malt, Not A King Rye, Kissing Cousins Whiskey, Fine Girl Brandy and the Featherbone Bourbon which I have on my bar in Chicago. All were excellent! You can also do a flight of clear spirits including rum, vodka and gin which they produce. The atmosphere is outstanding so make this top on your list of things to do.
They recently opened Staymaker Restaurant, a full-service restaurant, featuring locally sourced ingredients. I really enjoyed a great burger for lunch on their patio overlooking the putting green in back.
Drier's Meat Market offers smoked meats, sausages and quality cheeses. It has been in business since 1875 and is a National Historic Site. Stop in even if it is just for the atmosphere and to see the old photos and memorabilia on the walls!!! 14 S. Elm.
I always try to eat at Froelich's for lunch and to pick up some of their wonderful jams, jellies, spreads and sauces. They have a large selection of soups, salads and sandwiches plus their homemade breads. and pastries.  Their bakery can be found in the former location at 26 N. Elm.  But the restaurant and bulk of the merchandise is now located across the street at 19 N. Elm in their recently expanded Kitchen & Pantry. It is really stunning and I was very impressed. This new location includes a full-service restaurant, bar and patio lounge, deli, smoothie bar, liquor store and pickle parlor.
Viola Café at 102 N. Elm is another dining option known for its breakfast classics.
Another new spot since my last visit is the Oaks Eatery, a breakfast and brunch restaurant at 8 S. Elm St. It is a new farm-to-table concept from Chef Rodrigo Abarca, who was delightful to meet.
My local friends also love Patellie's for pizza at 28 N. Elm. They also have a wine shop, P+E Bottle Shop around the corner in back of the restaurant.
Not to be missed on your visit is Granor Farm at 3480 Warren Woods Rd. It is a certified organic farm and grows organic vegetables, flowers, herbs, and grains. Their farm stand is open on Fridays and Saturdays from Memorial Day through Thanksgiving. They are, however, known for their special dining experiences in their farmhouse. They feature a number of Sunday brunches, dinners and special events, where you have to buy tickets online. They do sell out quickly, so make sure to book early when the dates open up.  Unfortunately I had to cancel my brunch due to weather issues, but am excited to try again in the future. They are expanding their operations by adding some large greenhouses. One of the new buildings will handle their dining operations and special events when they re-open in 2021.
There are a number of good quality stores and galleries in town. I always enjoy exploring Just B. Gallery for art and home accessories at 114 N. Elm, Judy Ferrara Gallery at 16 S. Elm for quality art from 35 artists and Trilogy Antiques + Design at 19 S. Elm.
Opened since I was last there are Alapash New Home, a rustic store at 14 N. Elm St., selling gifts and home accessories along with terrariums and Good & Heroes at 24 N. Elm St.  They feature art, clothing for him and her, small batch apothecary, leather goods, books, cards and objects for the home.  Their good are made by designers, artists and craftspeople from the Americas and Europe.
At 107 Generations Drive, the Acorn Theater this is a great venue for a music or theater performances in a renovated corset factory. You can also catch a movie at the Vickers Theatre which has been at 6 N. Elm since 1939.
The Lavender Hill Farm of Niles is located further west from Three Oaks and located between Niles and Buchanan at 1210 Morris Drive, this is a lavender farm offering a line of lotions, soaps, oils and other lavender products including lavender honey.
The Fernwood Botanical Garden is a great spot to visit. It is located in Niles, MI at 13988 Range Rd. and has beautiful gardens and wooded trails. There is also a café, gallery and gift shop.
There is also a small museum in town, The Region of Three Oaks Museum, at 5 Featherbone Ave. You can learn about the history and the story of "Featherbone", used in corset making, which make Three Oaks a global fashion capital in the late 1800s.
I particularly enjoy visiting in the fall when the leaves are changing. Driving through the farmland is really spectacular.
For more travel destinations and recommendations, visit globalphile.com.