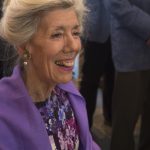 By Judy Carmack Bross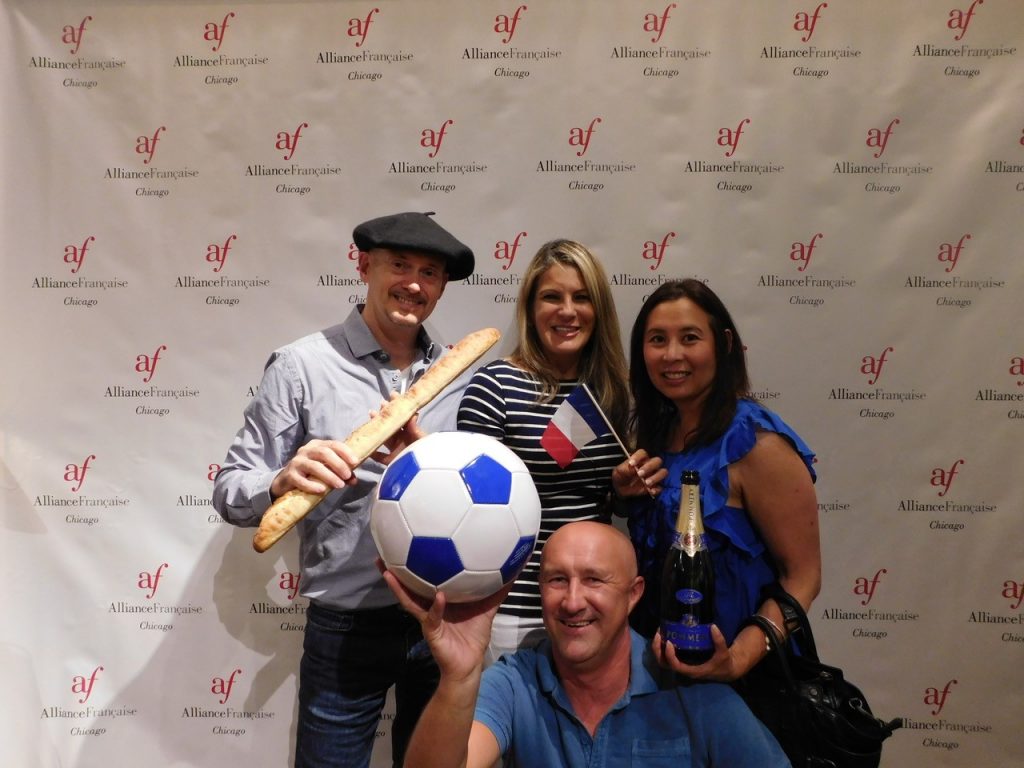 With the Fourth almost finished, why stop celebrating? Bring your beret and toast Bastille Day with the Alliance Francaise de Chicago on July 10? 
 Their Professionals Group's first fete will be France's National Day commemorating the storming of the Bastille during the French Revolution.  Known in France for military parades and fireworks, Bastille Day France's National Day at the Alliance will feature continental cuisine, classic French games for kids in the afternoon and DJ Max Bonnard spinning at night as the entire building and courtyard at Dearborn and Chicago is filled with revels.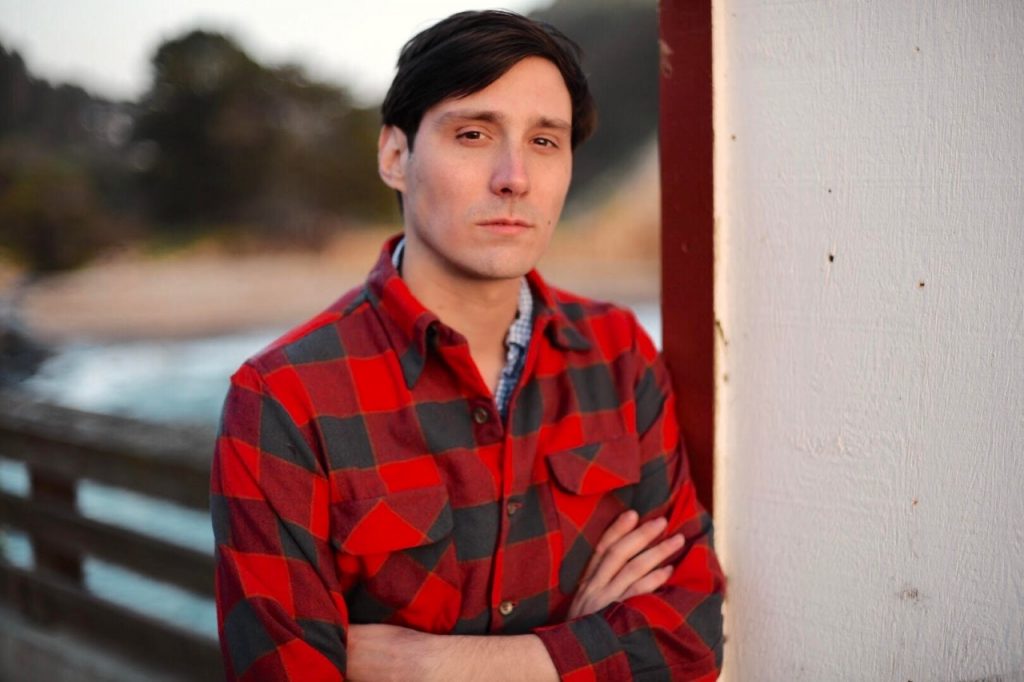 Max Bonnard
Francophiles Sophie Edwards, Emily Giangrande and Bonnard have been at work since March planning what they call part sophisticated fete and part block party.  Many of Chicago's top French restaurants are donating specialties.
DJ Max Bonnard, a former Alliance intern is coming in from Austin, Texas where he works in technology.  Born in Lyon and having lived in Paris, Bonnard was the committee's Bastille Day expert in planning the event.
"As a child I remember seeing the military parades on the Champs-Elysees and then after sunset watching the fireworks all over the city.  In my twenties, I had a spectacular Bastille Day outside of Deauville, watching the fireworks over a Normandy beach."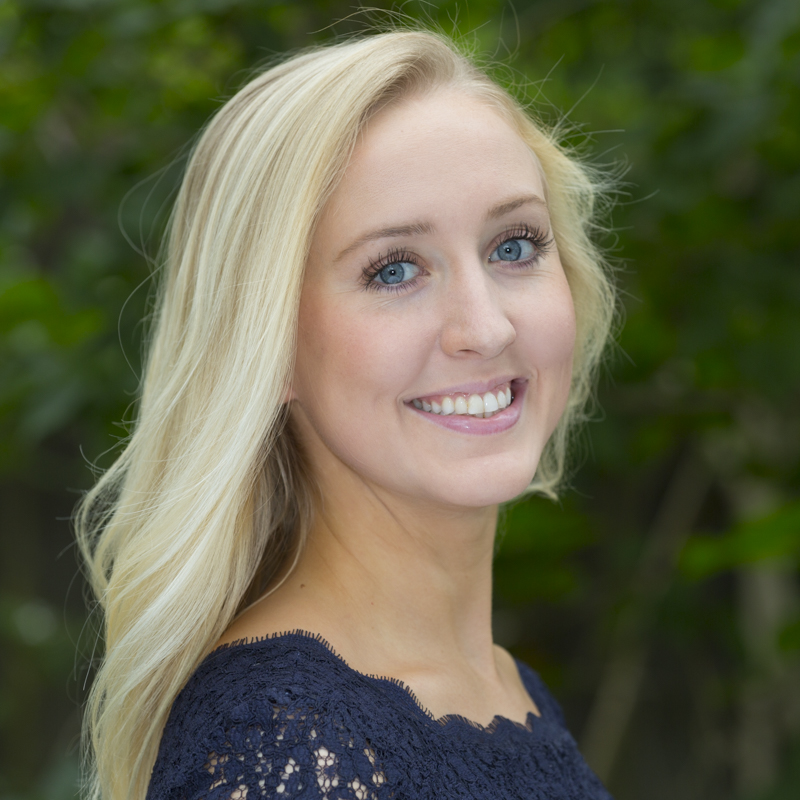 Sophie Edwards
Edwards, a graduate student working on her MBA at DePaul, coordinated the food from sponsoring restaurants for the soiree from 7-10 p.m.
"In addition to several surprises we offer steak tartare from Chicago's hot new restaurant Venteux Brasserie inside the Pendry Chicago and Sablé cookies from Maison Parisienne with other hors d'oeuvres from avec, Sofitel and Marchesa.
"Beverage sponsors include Grey Goose and Two Brothers. Emile Chaillot, Grey Goose Ambassador, will be serving two summer spritzes during the evening event. The first Summer Essences Spritz will include Grey Goose Essences, St-Germain Elderflower liqueur, Prosecco & soda water. The second Summer Essences Spritz will include Grey Goose Essences, Martini & Rossi Fiero, Prosecco & soda water."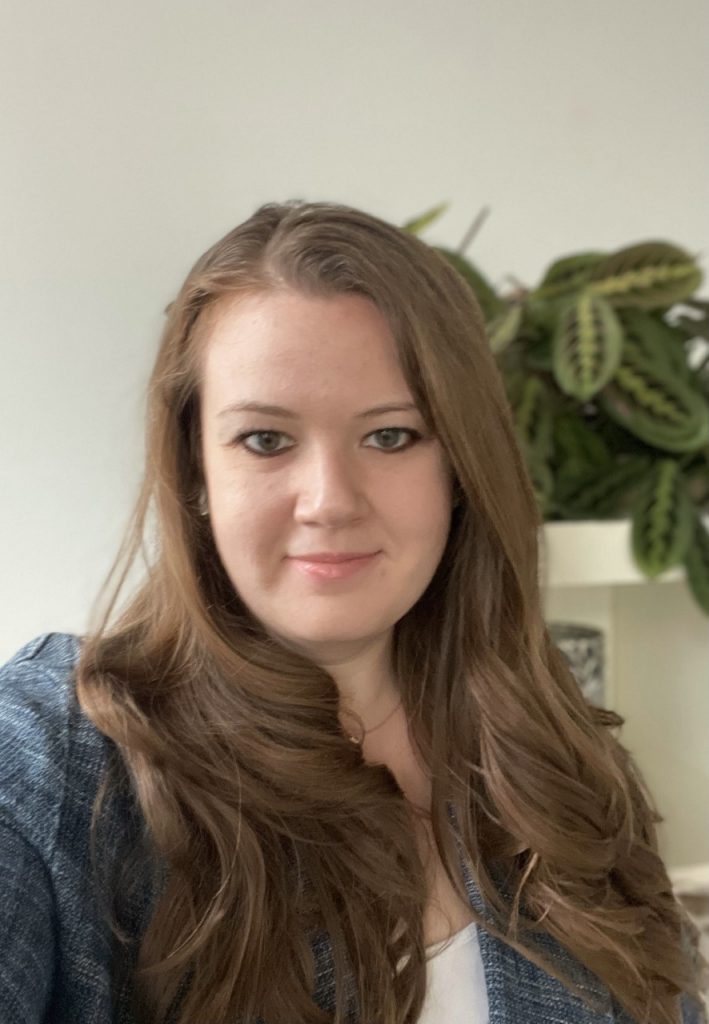 Emily Giangrande
Giangrande headed planning for the family fete to be held from 3-5:30 pm. on July 10 which include a crepe station, face painting, balloon making, cupcake decorating and working together on a banner for the Alliance.
"We have been very mindful of COVID requirements and planned two events instead of our one traditional party. We are spreading out throughout the whole building for our activities," she said.
The three chairs are all enthusiastic francophiles.  Edwards took classes there before spent a summer during college studying in Paris.  Giangrande counts herself lucky to have visited Lyon and taken French lessons in Paris just before the pandemic.  
To Bonnard, the Chicago organization has been like family.  "The Alliance brought me over from Paris to be an intern.  I planned to stay about eight months and went on to become a staff member before I moved to San Francisco and then Texas.  I have kept in touch and always want to support them."
When the insurance business took Giangrande to Manila on business, she became involved in the Alliance there.  "Even though it was not an affiliate of our organization, it was wonderful to have that shared French culture.  The Alliance always makes you feel that you are at home."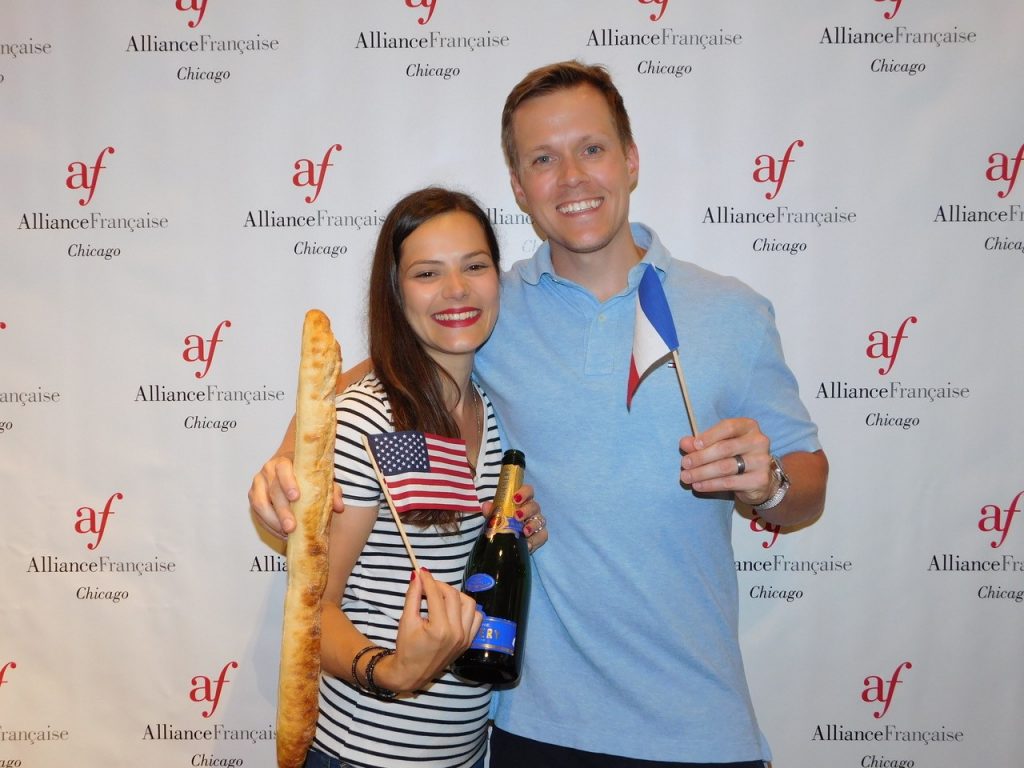 Alliance Executive Director Mary Ellen Connellan told us how the plan began:
"This year we have formed a professionals group that is made up of 35 civic minded young professionals who possess an entrepreneurial spirit and a love of all things French. When the planning of Bastille Day celebrations appeared on our radar, the group was thrilled to take on the task of planning our annual event. We are currently in the process of unrolling 'La Rentrée' of the Alliance with events planned well into the fall with something for everyone.
"This event for Bastille Day will be one of the first large-scale events we have planned this summer with a more official opening, 'La Rentrée', this fall with the unveiling of an extraordinary project, 'Les Lumières'. This is the theme of our third collaboration with the Chicago Architecture Biennial. It will be illuminating, innovative, and "très français" thanks to a collaboration with BOA Light Studio and a partnership with the cultural service of the French Consulate in Chicago.  We are grateful that this project is supported in part by the Jean Bodfish Brown Memorial Fund, always making it possible to bring French culture to as many Chicagoans as possible!"
Throughout the summer the Alliance also offers language classes, summer camps, wine classes, book reading groups and other programs.
In the fall it will offer another highly anticipated annual Symposium focusing on the magnificent French garden.  Conery Hoffman, Alliance Manager of Outreach Programs, told us:
"It will include not only the historical evolution of the garden but also the art and the beauty of these iconic retreats while capturing what went on while no one was looking…possibly a pathway to the boudoir? Nothing too salacious, just enough mischief to raise an eyebrow…or two! It is our hope to explore what was designed for the patron and his life within it. Our goal is not to discuss how to plant a garden, rather we want to explore what life was like IN the garden!
For more information about both Bastille Day parties July 10 visit Af-Chicago.org and the link to the registration page' https://myalliance.af-chicago.org/pages/cultural-events/2021/summer-2021/bastille-day.
The cost for the family event is: $20 members • $25 nonmembers and $10 children (6-12) and free for children 5 and under. 
The cost of admission to the evening soiree is $25 for members and $30 for non-members.