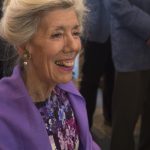 BY JUDY CARMACK BROSS
It was during the pandemic's reflective moments that life coach Sheila Tam discovered the "Oola" that shapes the joyful feeling when you can say "Oo(h)-la-la" about your opportunities: "I had been overbooked with appointments, meeting worried people who couldn't afford a regular life coach or a social worker or a therapist, and I wanted to help," she shares. "I realized that what I wanted to do was to become a servant leader, to be in a place to make an impact, to have the financial freedom to serve widely, maybe even start my own charity one day."
Enter 1B7, an app that its founders hope will reach one billion people in seven years, working in seven key areas: fitness, finance, family, friends, faith, field, and fun. Tam quickly knew that she wanted to be part of the delivery of this e-learning method of life coaching.
"The global app being launched by Oola on June 7th through July 7th—those reading this article will have an exclusive opportunity to start one month earlier—will include a daily habit tracker and an accountability feature, which will intervene when your daily action steps aren't being met. There will be prompts that intervene as well to reward you for completed tasks on a daily, weekly, and monthly tracker," she explains. The app will have a built-in live support community called the inner circle where people can come together and share their wins and challenges. Tam is part of Oola's online directory of certified coaches who are always available to connect.
Tam will be an ambassador for Oola Global, educating people within the Oola framework and supporting them through coaching. She clarifies that she does not work for Oola, but rather for herself, incorporating skills honed over two decades, with certifications in integrative health, life coaching, and yoga with a license in massage therapy, and a master of arts in teaching. Through this breadth of training, she is able to weave in yoga principles to her massage sessions and incorporate breath work and meditation into her coaching, creating a more holistic approach towards healing.
Clients frequently come to her feeling overwhelmed, which she says can be triggered by a variety of things: "The biggest usually is a lack of coping mechanisms coupled with poor self-care habits. I teach my clients how to become aware of their habits and how to make better choices with simple, daily action steps."
"While most of move quickly from one task to the next, we don't give our brains time to transition and rest," she explains. "By the end of the day, we feel exhausted and after accumulating days of unrest, we barrel into the weekend depleted and wiped out, ready to greet our beds with our weary bodies. This is not natural. This is not Oola. In teaching balance, you have to first look at your habits. I like to call them anchors. It's important to have anchors throughout the day to preserve and regenerate."
Tam describes anchors as habits that ground you at specific moments to help you mark time, relax, and stay productive. She has three anchors every day but says that two work just fine.
Here are some sample anchors she has shared that you can incorporate into your day to minimize stress as you transition from one activity or location to the next:
Morning
Have a nice mug of tea or coffee
Read the paper or a book for 20-30 minutes
Meditate for 15-20 minutes
Stretch for 10-15 minutes
Do a light yoga class
Have 1-2 glasses of water (at least 30 minutes prior to breakfast)
Take your supplements
Make a healthy smoothie
Write or say three things you are grateful for in your life
Midday
Take 10 deep belly breaths
Go for a 10-20 minute walk
Workout for 30-40 minutes
Have 1-2 glasses of water (at least 30 minutes prior to lunch)
Stretch for 5-10 minutes
Smell and/or apply your favorite essential oils
Limit caffeine intake
Prepare a small, healthy lunch if you work from home or plan ahead and take one to work (avoid eating fast food if possible)
Evening/bedtime
Dim the lights
Lower the temperature in your home a few degrees
Take a soothing bath with epsom salt
Listen to some classical music
Limit screen time
Stop eating at least 2-3 hours before bed
Prepare your list of action steps for the following day
Diffuse some soothing essential oils
Limit alcohol and sugar
Think of three wins or action steps completed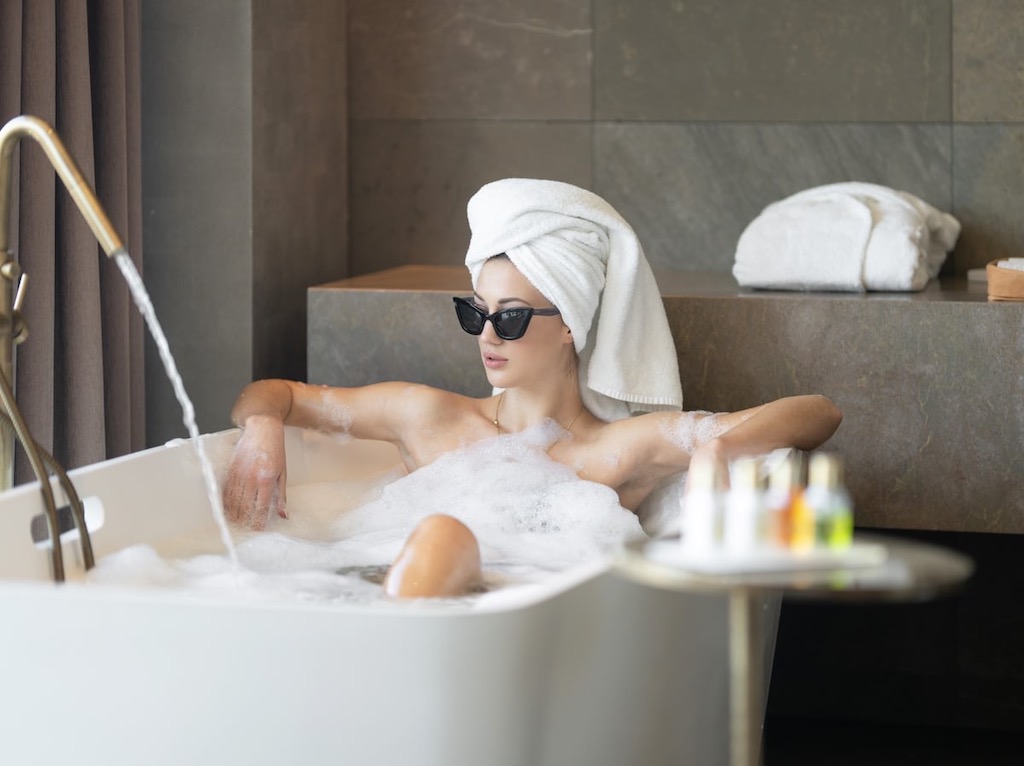 She says, "You can use the concept of anchors as action steps throughout your day and the app will do the work in tracking your success. There are many more features to this e-learning platform that will offer life coaching in the palm of your hand—anywhere, anytime, anyplace—with the opportunity to connect with others all over the world seeking balance and less stress. How fun would that be to use gamification to boost your success with hitting your goals?"
Her own goal is to take someone's life, recharge it, and re-shape it into a balanced life that puts that individual in a position of confidence, to get over guilt, and feel gratitude and love. She ends every email with this sense of cultivating gratitude and a positive outlook: "Someone else is happy with less than what you have."
Here's to happiness!
To learn more, visit her website here.