By Elizabeth Dunlop Richter
If you tune into the Oscars on April 25 already knowing the films nominated, their directors, their stars, and their backstories, chances are excellent that you're a member of a film club led by Lee Shoquist. Seemingly a walking encyclopedia of movie knowledge going back to the silent film era, Shoquist just loves movies!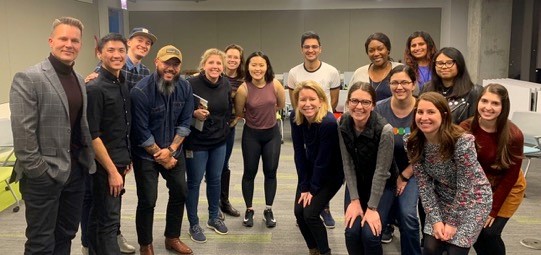 Shoquist (left) with his film club at Google
He saw his very first film as a child at a drive-in near his hometown of Ravenna, Michigan. The film was Jaws.  A year later, he saw his second, in a theater; the film was the 1976 remake of King Kong featuring Jessica Lange. He was hooked! "It was the only thing I truly loved from that age. I immediately wanted to go back. I wanted to see everything I could see. I wanted more, more, more, more."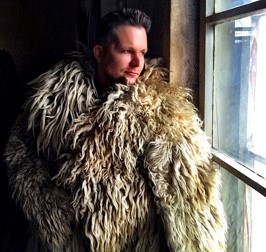 Shoquist trying on costumes in a Bucharest film studio
Fortunately, while his father took the family to the occasional movie, Lee's mother shared his love of film and went with him regularly or dropped him off at the theater. "My mother was a cool and fun mom and interested in the arts, music and theater and movies. That continues to this day. We continue to recommend movies to each other.  She helped to cultivate the interest in me."
Shoquist (center) with the FLIC film club
By day Shoquist is the global marketing leader for the executive search and consulting firm Ferguson Partners. By night he is a film guru, watching films new and old and leading over 20 monthly film discussion groups in the Chicago area. He recommends films that are more than simple entertainment. "I like to talk about movies that speak to human experiences, often foreign films, [films that show] human growth or sharing or cultural immersion through social realism. I am fascinated by films looking into otherwise hermetically sealed worlds, like Nomadland, Beasts of the Southern Wild, The Rider, Winter's Bone, or The Florida Project. It is only through the "inside out" perspectives of the filmmakers that we can understand these worlds."  He often looks for movies that offer an experience that one would not be able to get otherwise.
Shoquist nurtured his passion in high school when movie rentals took off.  "The idea you could watch movies at home was a huge deal. You could rent them from a small mom-and-pop shop in town. That's how I was able to see everything in high school, on a big console TV in my room with a VHS player."
Shoquist meets Brooke Shields on a press junket to New York
Planning to attend Michigan State University and study English, Shoquist and a friend heard about Columbia College in Chicago that offered a film major. They drove to Chicago instead of East Lansing.  The small liberal arts college with a media focus won over the big university alternative. "I completely immersed myself in directing, technical, shooting on 16 millimeter film, editing by hand, learning how to light, etc. [I took a] great directing course, directors' theory."  Upon graduation, it became clear that earning a living in Chicago making movies was not an option. One had to head to New York or the West Coast.  Shoquist moved into the business world, building a successful career in marketing and brand strategy. As he puts it, "life and relationships intervened" and he remained in Chicago.
Shoquist with Steve Marino at Angels Landing in Zion National Park
"Life and relationships" included meeting his life partner Steve Marino, who works in healthcare at Northwestern Memorial Hospital.  Shoquist describes their relationship as opposites attract. "I'm a type A and he's a type B. [For us] that means I'm all over the place with the ideas and he's the calm one that makes sure they get done. I'm high strung. He's the calm one who pulls me up the cliff when I'm hanging on a rope." A couple for 26 years, Shoquist and Marino first babysat for Marino's nephew and eventually took full responsibility to raise him from 6th grade through high school. "We became de facto parents.  He was a huge part of our lives and created a true bonding experience. [Those years are] the basis of the screenplay I wrote that is yet to be produced."
Shoquist climbing in the Badlands, South Dakota
Shoquist and Marino love to travel, particularly off the beaten path. They don't join tour groups but try to immerse themselves in the local culture. Recent favorite destinations have included the Rio Rocinha favela in Brazil, remote Greek islands, and the Carpathian mountain area in Romania. By going to places avoided by tourists, he finds welcome. 'The local people are so happy that people are interested in their culture. It's fun being a part of that." Although he has one issue with travel, "I never get comfortable with flying; I'm nervous every time on takeoff and landing," Shoquist has trips to Southeast Asia and Latin America on the futures list.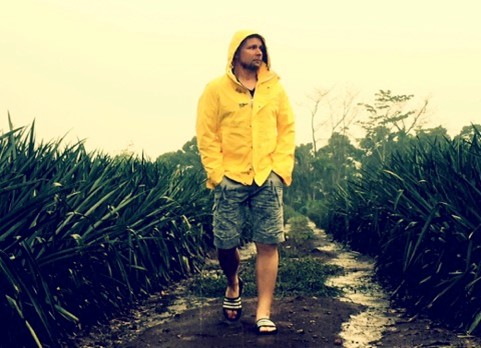 Shoquist explores Costa Rican pineapple fields
Shoquist and Marino welcomed by dancers in Riviera Maya, Cancun, Mexico
Shoquist doesn't just talk about films. He's working on a second screenplay. He is the editor of ChicagoFilm.com and a longtime member of the Chicago Film Critics Association, which means he's invited on press junkets to meet the players in the industry.  His deep knowledge of the film community led to panel and speaking engagements. After a post-screening Q and A in 2008, someone in the audience approached him and said their film club needed a leader. He replied that he didn't know how to do it, but would try. That first discussion about The Diving Bell and the Butterfly went well, and soon word of mouth brought many more invitations to lead groups.
Shoquist in Rome
Today he leads film clubs for businesses like Google, private clubs like Fortnightly, and other organizations. The groups normally meet in person, but since COVID-19, have been meeting on Zoom.  The clubs include people of all ages from Gen Z to Baby Boomers and older, but members tend to have some similar characteristics. "People who join film groups are looking a little more for insight or discussion around a film. Movies [to them] are not disposable entertainment easy to click on. The person in a movie club wants to engage and learn from the discussion. What do we see in ourselves in a movie? Movies make us think about things we've been through. The movie is the catalyst for the conversation and the sharing of all these things."
Shoquist (right) interviews Kyle Marvin and Michael Angelo Covino of The Climb in the Talks at Google series
Shoquist loves to talk about films, but as the Oscars approach, he finds he gains new insights by listening to what club members say. "You really get a sense in the way people react to movies, the positive or negative things they like. [These comments] are usually mirrored in Oscars…most voting members are working professionals, [as are many film club members]. People respond to things that they affect them." So what are Shoquist's Oscar predictions?
Oscars presentation at the Fortnightly, January 2020
"I'll be shocked if Nomadland doesn't win best picture. It won across the guilds, critics, golden globes, but the movie that wins fits the zeitgeist of the culture. We've moved away from epics like the Titanic, now it's not just artistry but the social message. People have to feel something about the movie. [In the past] winning has been popularity driven. Now Nomadland advocates for community. Our lives have changed in unexpected ways; we're living in a new normal. The movie addresses a sense of grief, or perhaps a feeling of loss for a life that once was, and what many wish to return to, which may not be coming back. It's about how we reinvent ourselves and keep moving forward in ways we did not expect, and how we rely on the communal to get us through, the strength in relationships and people. That is the message of the movie. Its most deserving director, Chloé Zhao, a Chinese American director, leads with her artistry. She made The Rider; she's now in her full powers."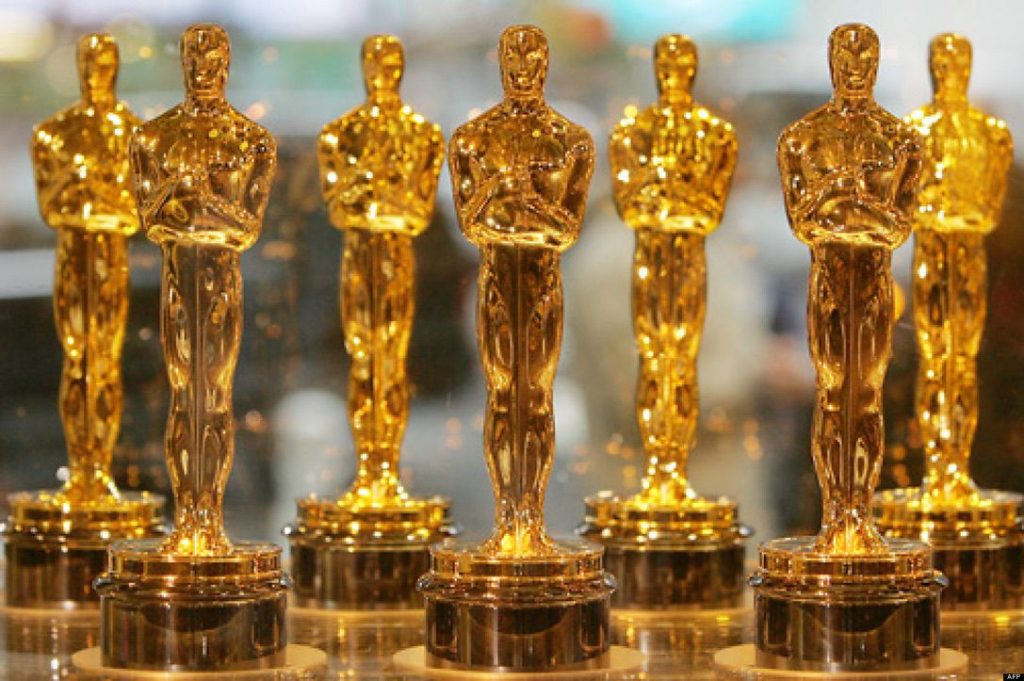 Shoquist's other predictions?  Best Actor:  Chadwick Boseman for Ma Rainey's Black Bottom (more deserving is Riz Ahmed for Sound of Metal); Best Actress: Carey Mulligan for Promising Young Woman or Andra Day for The United States vs. Billie Holiday; Best Supporting Actor: Daniel Kaluuya, as Fred Hampton in Judas and the Black Messiah; Best Supporting Actress: Bulgarian newcomer Maria Bakalova for Borat: Subsequent Moviefilm (the frontrunner, though, may be Glenn Close in Hillbilly Elegy, or Yuh-Jung Youn, the grandmother in Minari, could upset).         
Shoquist with a Winnetka film club
The most pressing question, what is Shoquist's personal all-time favorite? Although he quickly lists others from around the world, when it comes to American films, it appears to be Francis Ford Coppola's The Godfather, "the seminal American film I'd watch it over and over." But what does he watch when he wants to unwind? "What relaxes me is watching horror films… I love B-movie horror films…triple bills at the drive-ins…slasher genre in the '80s…there are hundreds of these…I saw them all. As a teen, I would sit alone at the drive-in until 3 a.m. watching them. And now I go to conventions for horror film aficionados and have a 35mm film print collection of '70s and '80s horror pictures." One wonders where is the discerning analytical Shoquist? "I'm not under any allusions of great quality.  My favorite is The Gates of Hell by Italian director Lucio Fulci, who specialized in horror films…I've watched it since I was 18 at a drive-in. This film and many other horror films are a huge part of my nostalgia."
So Lee Shoquist has passion for all kinds of movies. For any of us who like movies with which to just unwind, we can feel comfortable with one of the most knowledgeable film critics in town! But if you want to dig into the meaning as well as the emotional impact of a more serious film, Shoquist can also guide you.  You can find him at lee@chicagofilm.com