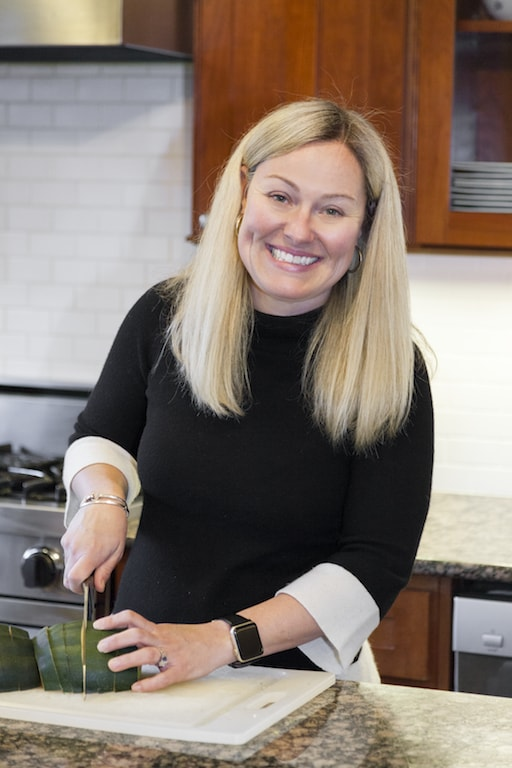 By Samantha Schwalm 
Traditionally, Christmas Eve is an evening filled with friends, family, and a candlelight church service. These traditions always warm my heart and make me smile. Christmas Day is a day of relaxation. After the excitement of discovering what Santa left you under the tree, we are left to play. Breakfast is usually simple and low key with mid-morning naps by the fire.  
Christmas dinner I always try to do something special. Last year we served Dover Sole, beef tenderloin, mushroom ravioli, cheese ravioli, broccoli, and roasted asparagus. I purchased the sole from Wabash Seafood Company and the meat (plus pre-made ravioli) from Paulina Meat  Market. I do make my own ravioli, but the ones they have in the freezer section are simply delightful. The beef tenderloin and asparagus we did on our grill. The Dover Sole I prepared with capers and lemon, which is my personal favorite way to prepare sole. I hope you enjoy the recipe listed below, and have a wonderful and happy Christmas.  
Dover Sole 
Lightly dredge fillets in salt & peppered flour 
The juice of 1 lemon 
3 tablespoons of white wine 
Extra salt and pepper for seasoning 
3 tablespoons of Butter + 3 tablespoons to finish off the sauce 
1 jar of Capers 
Melt the butter in a sauté pan and place the dredged sole skin side down into the pan. Sear for  1 to 2 minutes, until slightly golden brown. Remove fish from the pan, and set aside. Deglaze the pan with the white wine. Next, add the lemon juice and capers. Simmer until all of the alcohol cooks off. Turn the heat down to low, and add 1 tablespoon at a time of butter. Swirl in the butter until completely melted. Remove from heat, salt, and pepper sauce to taste. Pour over fish and serve immediately.