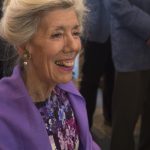 BY JUDY CARMACK BROSS
"Beauty translates directly to grace, kindness, and a big heart.  That's what these months of isolation and profound change have taught us."—Dr. Sri Sullivan
As masks come off, Dr. Sri Sullivan's Chicago Aesthetics Club mirrors the widespread wish many of us have to greet the world showing that we are still ourselves, maybe even a little more wonderfully so. With this goal in mind, summer brides, women and men of all ages, but particularly those in their twenties and thirties, are booking appointments like mad with Dr. Sullivan for the injectable treatments she offers and the caring she extends.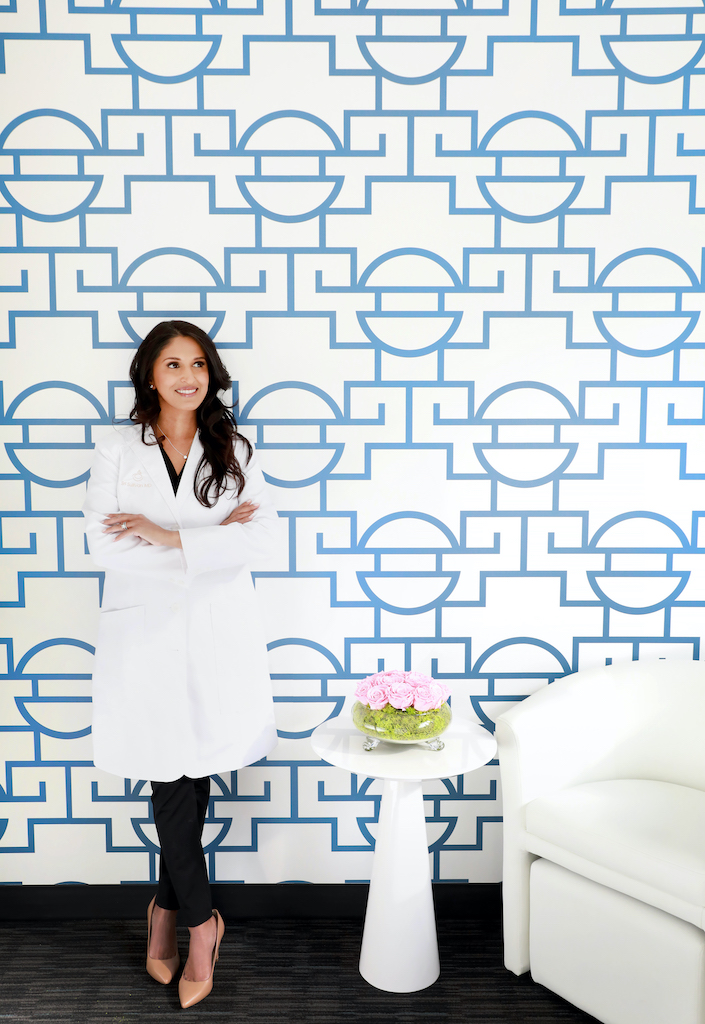 "We have all been through a very powerful and historic moment, one which encourages us to consider our legacy of how we represent ourselves," Sullivan observes. "I think our legacy starts from within and it is up to us to match on our outside the beautiful spirit inside."
She continues, "Most of us weren't used to the live camera details that we discovered on all those frequent Zoom calls. Being home more, we all began to notice things that we hadn't made time to look at in our busy lives. So many weddings are now being scheduled, so I am booking many brides. But everyone is looking for their sleeker self."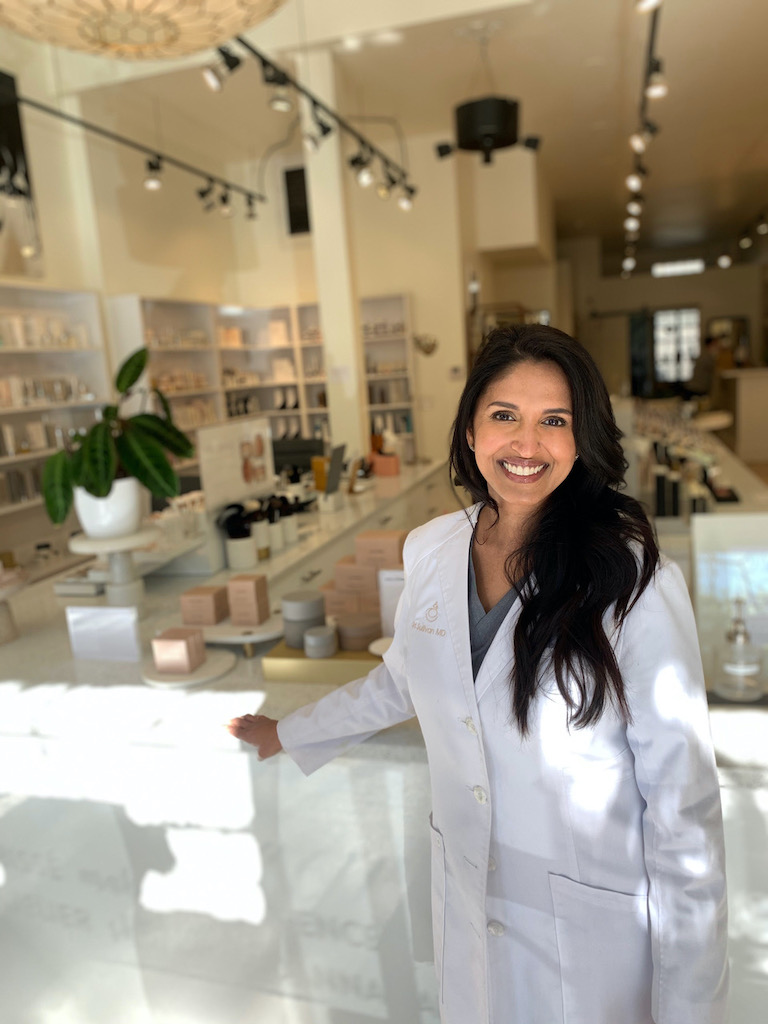 Dr. Sullivan, a board-certified physician, created the Chicago Aesthetics Club to present her clients with a welcoming environment and sense of being part of something beautiful. She offers three main injectable services: BOTOX® and Dysport®, Kybella®, and dermal fillers that enhance cheeks and lips.
"BOTOX® and Dysport® are highly purified toxins used to treat and prevent wrinkles caused by muscle movement. Over the years the technique and artistry has become even better. This results in a more refreshed, rested, and youthful look. Most commonly used to eliminate targeted fat cells under the chin and jawline, Kybella® is a deoxycholic acid, a naturally occurring molecule in the body, that tightens the skin and improves the appearance," she explains. "Why go for extreme plastic surgery when injectables can work wonderfully?"
Sullivan fills us in on emerging beauty trends she's observed: "As mask mandates are changing, the makeup business is booming. I have noticed that eyebrows are a real focus. There are just so many ways that you can get them styled and make semi-permanent changes. With masks off, people are looking more to their lips. Fillers help define your lips and enhance your smile."
A native of Kansas City, Sullivan and her husband are total Chicago boosters who love to explore the city with Pippa, their French bulldog. "We moved to the east coast several years ago for work and then missed Chicago so much we had to move back. I love being a member of the Field Museum's Women's Board and the opportunity to encourage young women, through the Women in Science program, to pursue a career in science," she shares.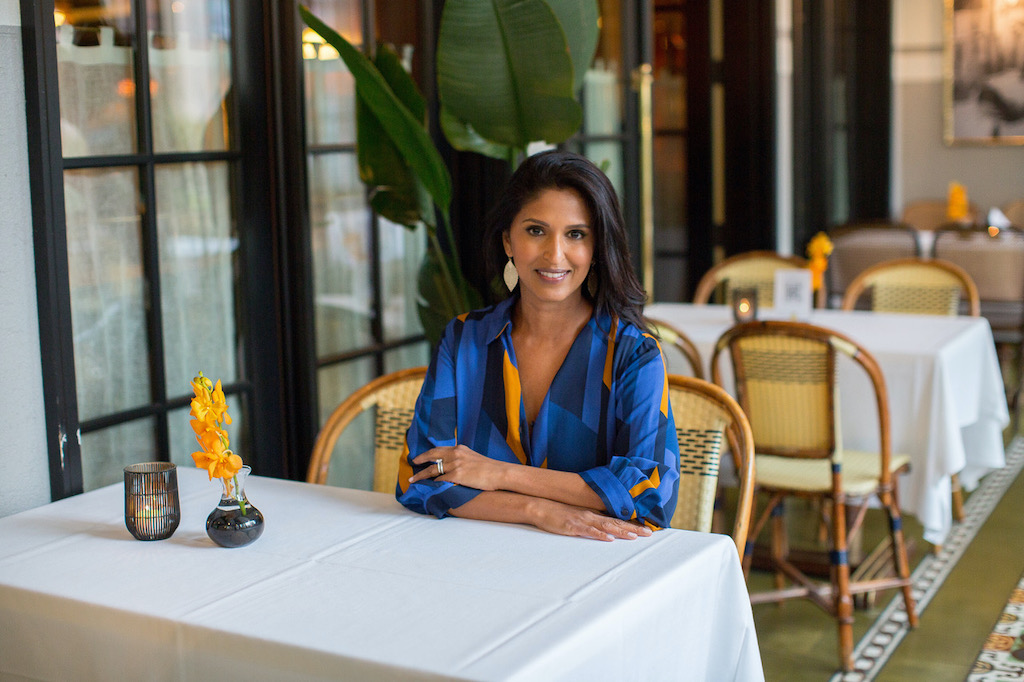 Sullivan's close friend Julia Pesek applauds this altruistic nature: "Sri has a generous spirit and enjoys serving her community. Her service-minded interests extend to philanthropic leadership as a Women's Board Member of the Field Museum among others. Sri likes to cook, enjoys the lakefront, and in ordinary times she and her husband love to travel abroad."
"One of the things I think people love about Sri is that not only is she fun to be around but is also empathic, which includes all those attractive qualities we look for in our friends, as well as our healthcare and self-care professionals. She's a great listener, has a bright, authentic energy, and a calming demeanor that, combined, translate into trustworthiness. What's more, she is elegantly stylish and beautiful inside and out, a great representation of personal aesthetics," Pesek adds. "Don't tell her I told you but Sri will never turn down cake from Sweet Mandy B's and yet she somehow manages to stay fit!"
Sullivan keeps active through a mix of strength training, walking, and yoga. Good sleep and adequate hydration are also key components of her health and beauty routine, which is refreshingly simple and straightforward. This includes a daily SPF (a minimum of 30), vitamin C serum in the morning, and retinol at night. Her go-to products as of late are made by Omorovicza: Hydra Melting Cleanser and the Blue Diamond Serum Concentrate, both with ingredients sourced from the mineral waters of Budapest.
In addition to looking after her physical wellbeing, Sullivan keeps her mind engaged and active through reading, recently with Alyssa Rapp's Leadership and Life Hacks. "Alyssa gives great tips on how to navigate life in all of our roles to be more effective and efficient," Sullivan offers.
Visiting Sullivan's practice, it would not appear as though she needs any pointers in either. Her space is bright and welcoming, and she provides an experience equally personal and uplifting. She shares, "The mission for my work is to provide high quality treatments in a luxurious setting. When you make a reservation, I respond to you directly. The Chicago Aesthetics Club wants to surround its clients with beauty. We want them to feel a part of something."
For more information, visit chicagoaestheticsclub.com.