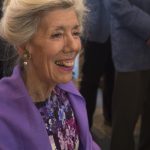 BY JUDY CARMACK BROSS
The many families I saw recently surrounding a table outside my grocery store quickly caught my attention. The masked mother and daughter responsible for drawing this crowd adeptly split their tasks, one using a credit card app on her phone, the other passing out boxes of cookies from a rapidly diminishing pile.
There's never been a time when those Girl Scout thin mints and trefoils have been more in demand or customers more excited to see them. There are some great traditions the pandemic can't drive away.
"We have extended sales through April 2, and there are several easy ways to find cookies. Whether by scout delivery, Grubhub, or other delivery methods, we will get them to your door. On our website you can pick a troop in your area that will drop them off if you would like," Nancy Wright, CEO of the Girl Scouts of Greater Chicago and Northwest Indiana, assures.
Wright, who previously served as president of Blue Plate Catering, relates that while delivery remains uninterrupted, scouts are most missing community during the pandemic: "Within three weeks after it began, we started learning-from-home programs to show that there are no boundaries in life. After one event with 100 scouts, we asked adult team leaders to stay on the Zoom call to summarize. One young girl asked if she could stay too. She said that it was the most fun time she had had because her mother had to work so hard to care for her and her brothers and sisters during COVID."
Wright, too, loves her time with this special community, particularly needing her "girl fix" after she has been focused too long on budgets and paperwork. "We have had events for the whole family where everyone sings camp songs. Those songs stay in your head. Families set up tents and blankets in their living rooms and even made s'mores in fireplaces," she shares.
To Wright, COVID has been the time, more than ever to listen to what is in a girl's heart and to try to understand what she is currently facing: "We have always been an advocate for all girls and women. We want to elevate all girls, no matter what the circumstance."
She shares that while they have hosted many Zoom programs, they have also been just as focused on those who don't have access to technology. They provide program boxes, filled with activities, directly to each girl, delivered to their doors, providing a break from passively viewing screens. "We know the trauma and anxiety that young girls face and the stress that social media can bring," Wright says.
Also addressing the current times and issues at a local and global scale are the badges and patches the girls strive to earn. Many badges now relate to clean energy usage and set goals towards sustainability. "The girls look to community problems and want to find answers," Wright explains. "They also tell us what their interests are. We recently had an online 'pitchfest' when participants working toward an entrepreneurial badge presented their ideas to a panel of pretend investors."
She adds, "Many patches relate to STEM, providing more in-depth education in science, technology, engineering, and math. We recently had a 'hackathon' where they tackled cyber-security." Wright says they are grateful for the opportunity to work with corporate sponsors on these projects once they learn what the girls are interested in exploring. These ideas have even been adopted at a national level.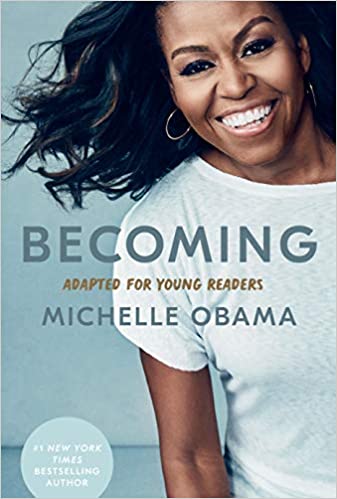 We talked with Wright the day it was announced that they were teaming up with Michelle Obama and Penguin Random House. The new initiative, using the former First Lady's new book, Becoming: Adapted for Young Readers, starts in May. Beginning with a virtual event with the author, the program allows participants to earn three badges at each level. It is centered on core ideas in the book, including knowing and telling your own story, maintaining mental health and wellness, and supporting and nurturing girls on their own journeys. Each girl will be asked to keep their own journal asking themselves "Who am I and what do I want to become?"
And part of their future plan can still include the Girl Scouts: girls five to eighteen are able to join and participate in the organization. There is even an online hangout for the older girls: "They have plenty of robust conversations, and many are focused on the environment," Wright shares.
Leadership is also an important aspect of the Scouts. Six girls serve on the local board and are asked to focus on "mission moments" and to relate at each meeting how they are experiencing scouting, how it's preparing them for life, and how the board can help.
Wright credits Blue Plate for preparing her to be resilient. "In the hospitality business, things don't necessarily go as planned, and that's a great life lesson," she says. "Learning to run a multi-faceted business was very important. We helped raise money for charities, and the varied celebratory nature of events was terrific."
It was her 90-year-old father, during the last week of his life, who urged Wright to get involved with non-profits: "My father was a pilot in World War II and he and my mom had been married for 65 years. He reminded me that the question we all have to ask at the end of our lives is 'How have you been of service to others?' He talked about the difference between significance and success."
Wright, who has served as CEO for 8 years, anticipates welcoming new scouts and re-recruiting others whose memberships have lapsed during the pandemic. "Families are just so tired now, and many have not known how to renew," she relates. "We know that the girls are missing this outlet and new programs and opportunities abound."
To learn more about the Girl Scouts of Greater Chicago and Northwest Indiana (GSGCWI), visit girlscoutsgcnwi.org. Enjoy a video compilation featuring Wright available here.