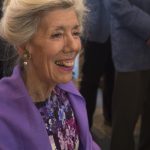 BY JUDY CARMACK BROSS
In the first of our series on Chicago entrepreneurs, we highlight Genevieve Dolan, founder of Vieve's Leaves.
For high-energy entrepreneur Genevieve Dolan, balancing a career as an event planner with leadership and volunteering roles with key Chicago nonprofits, demanding exercise routine, and busy social life started off as exciting, but the juggling act soon became stressful. So, the Lake Forester embarked on a search for the solution to combat her newfound fatigue, burnout, and increasing stress levels. Her research led to her developing a solution of her own, with surely the cleverest name of a beauty and wellness product we've heard, Vieve's Leaves, where she serves as CEO.
"I had tried a few different medications and was looking for something plant-based to treat some of my symptoms," she recalls. "My nutritionist recommended I incorporate CBD into my wellness routine, and it worked! There was a noticeable difference in my overall wellbeing inside and out and no lasting side effects, besides contentment. Both topical and ingestible CBD have helped me stay on this path of natural wellbeing, so I can focus on my personal growth. That's where our slogan for Vieves Leaves, 'Grow your soul,' comes from."
Although she has discovered the CBD regimen that works best for her, Dolan says that she will never stop experimenting with ways to use CBD to make improvements in her life and the lives of those around her. During the pandemic, she learned more and more about the power of hemp, which paved the way to Vieve's Leaves. As she expands her business, she will continue to provide products that are designed to deliver a holistic balance for health-conscious people seeking natural remedies for the wear and tear of everyday life: "What we were looking for was something fresh, clean, and happy," she says.
Dolan recently introduced two topical CBD skincare items: a restorative anti-aging serum and a rejuvenating facial moisturizer. All of her products are naturally and scientifically formulated. "As a consumer, I've used completely plant-based and pharmaceutical-grade products. While they both have their benefits, I've also experienced downfalls," says Dolan. "As an operator, I truly believe that combining the two creates an optimal formula that provides the lasting results we've been looking for. We're proud that all our ingredients, whether natural, including aloes and ginkos, or pharmaceutical, are cruelty-free and ethically sourced."
She put together the joint venture between her family's investment firm, Dolan Family Partners, LLC, and Kifcure, a hemp solutions company founded in Chicago with a mission to process and infuse the highest quality cannabinoids into easily accessible products. The company spans the Midwest and brings expertise to the new crop of hemp and specifically high-CBD hemp grown for flower or extraction that has been springing up at farms throughout the area. Their motto, "From soil to oil," reflects their commitment to working with their partners through every step of the CBD cultivation and product creation process.
We first met Dolan, daughter of devoted philanthropists and volunteers Mary and Danny Dolan, when we profiled her leadership at MetroSquash and the Shirley Ryan AbilityLab. Here's what David Kay, CEO of MetroSquash, had to say about Dolan then: "As the co-president of our 50-member auxiliary board, Genevieve has clearly established herself as one of MetroSquash's next generation of leaders.  She is able to connect effortlessly with our students and is always engaging new supporters in our mission which combines academic support, competitive squash, and enrichment opportunities to empower students to realize their potential and make their mark. Genevieve is truly making her mark on MetroSquash and is a shining example of how young professionals can make a difference in the Chicagoland community."
With her father, Danny Dolan 
Those who know her describe her as incredibly personable, taking time to get to know the people around her and to be conscious of their desires. It was around that time that Dolan realized she needed greater balance in her life: "It is so easy when you love going out, when you enjoy charity events and parties, and enjoy working in a stressful area like party planning. I had developed insomnia, anxiety, body aches, and acne at an early age, and these were coming back full force. I was so fortunate to be referred to a holistic doctor who also referred me to a nutritionist," she shares. She formulated her own products to not only help with things like sleep issues and edginess but external manifestations of these problems, like breakouts. Everything is anti-inflammatory, anti-aging, and full of anti-oxidants in order to cleanse, calm redness, and fight acne.
Although joining the saturated world of CBD products developed by high profile names like Martha Stewart has been intimidating for the budding entrepreneur, Dolan has tackled each detail in growing her business with enthusiasm. "It's been a rollercoaster, but I am determined to learn and build," she says. "This has been all new to me: I have never done anything like this on my own. It's all about sales and science, and I have found how much I love the science of wellness."
"It is a crazy, hands-on process and I am involved in every step," she adds. While the company currently focuses on cosmeceuticals, with a men's line on her list of goals, they plan to expand into ingestible CBD products. A tincture and gummies are expected to launch in the spring and summer. This will allow them to help their customers incorporate CBD into all areas of their wellness routine.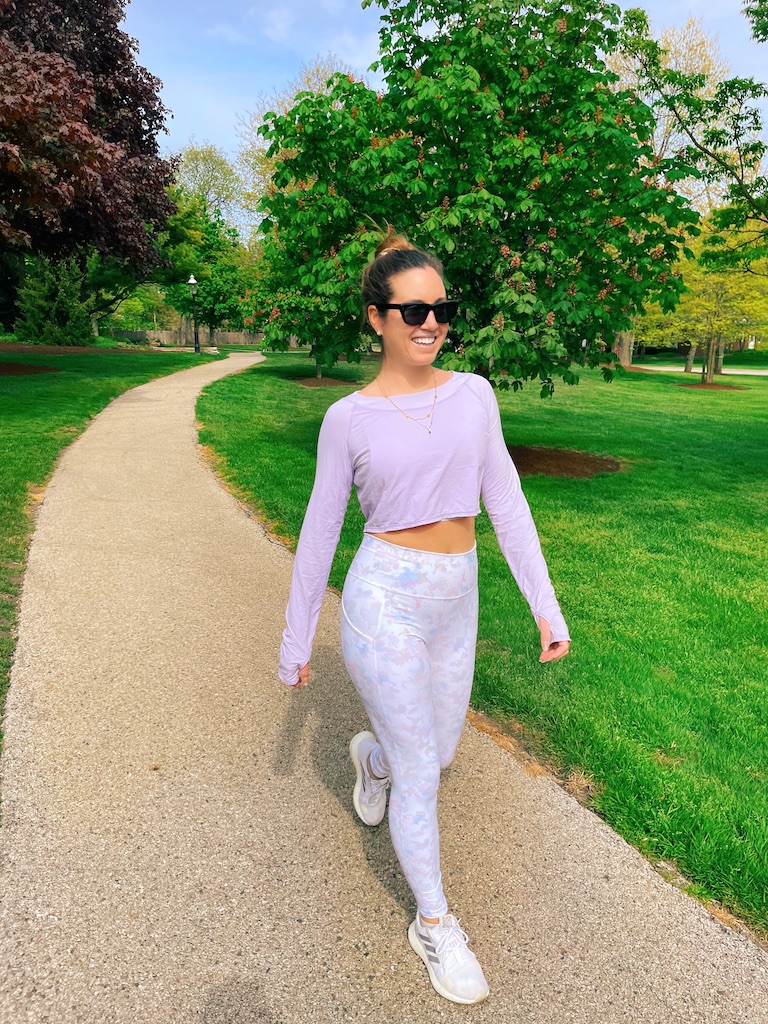 Dolan feels that her large family (she is one of seven) and the emphasis placed on leadership growing up has helped her hold her own, particularly in the competitive field of beauty, health, and wellness: "Although the trade shows are male dominated, there are many women getting into the business who want other women to get rid of the bottles of pills and try something natural," she offers.
"At Vieve's Leaves, we want our customers to be confident about what they're putting in and on their bodies. Our products have undergone rigorous research and development to make sure they're meeting our consumers' needs while optimizing their health," Dolan says.
Vieve means full of life, and that is an apt description of its founder, who once told us, "I've been given a wonderful life and want others to be able to enjoy their lives at the fullest as well." And she is doing exactly that.
To learn more, visit vievesleaves.com.