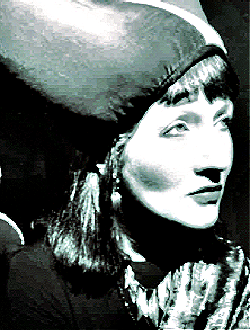 By Victoria Martin
  Auspicious and Important Time Frames for the Week Ahead
@chamovskikhjh
The bee brooch with rubellite and diamonds brings sunshine in any season.
Astrological Forecast Advice & Mass Psychology
May 16-22, 2021
Highlights This Week
May 20-22 FORECAST Presented at this time are anecdotes and lessons about how to cultivate good fortune and increase luck. ADVICE Aim for a favorable outcome: cut out the bad deals first. Follow your intuition about what opportunities and offers register as auspicious. Hint: the best bet may not be initially your favorites!
Sun Square Jupiter
Sunday, May 16
Afternoon-Evening FORECAST Local contests and small competitions represent something valuable that can upgrade to bigger situations. ADVICE You can translate lessons learned near home into a wider–or more important–context.
Moon trine Neptune
Night-Wee Hours  FORECAST Public events displays about science, academic, or commercial themes contain idiosyncratic 21st-century topics. Cures for isolation come from family and peer groups. ADVICE Of special interest now: good health, tech-savvy, and social sophistication. Toxins or inhumane influences emitting from corporate, military, or industrial interactions are worth noting.
Moon opposed Pluto
Monday, May 17
All day FORECAST Recently revealed traumas could be healed and tragedy is transformed. ADVICE Try multi-level training: eye/brain exercises, advanced nutritional programs, bumped-up exercise, and socializing.
Sun trine Pluto
Tuesday, May 18
Morning FORECAST Events use themes from holidays and history as group unifiers. This builds incentive via cordial interactions. Meetings use focal stories and bright ideas. ADVICE Praise for those who are living by high ideals is encouraged. Vivid narratives, potent icons, and energetic elements bring out creativity.
Moon Square Uranus
Morning FORECAST Stiffened resolve and summoned courage are just right for this time frame. ADVICE Add brave posturing and visualize the best possible outcome. Gracious demeanor when under pressure will help peers and coworkers thereby enhancing all.
Moon opposed Saturn
                                                            Wednesday, May 19                                                                  
All day FORECAST Mini decisions and adjustments regarding new interests are in order. A focus on what's in and what's out in terms of development is happening. ADVICE Pick out projects that have good potential, then focus on them. Apply extra help to deficits showing. This is a time to cut out the endeavors that are not responding well nor showing growth.
Moon square Sun first quarter moon  peak effect is at sunset 
Afternoon-Evening FORECAST There's a wave/trend that brings joyful elements to events and meetings. Senders and receivers can both learn new tricks –vis-à-vis charm or grace– in order to gain cooperation. ADVICE Give praise whenever possible! Admirable leaders are likely to follow heart and soul; this improves productivity too. Respectable roles are ready to snatch, so do it.  Moon opposed Jupiter
All day FORECAST Support from traditional sources and valid reference points emerging now create benefits. ADVICE Authority figures are worth courting for the prestige conferred. Value, aesthetic, and affection factors are examined for investment, collection, or commitment rating purposes.
Venus trine Saturn
Thursday, May 20
Morning Afternoon  FORECAST Current actions contain tangible compassion and have healing effects. ADVICE Display performance talents to increase client base, enlarge audience and boost prosperity.
Moon trine Uranus
Afternoon-Evening  FORECAST Demos of skill, samples of work, and auditions show abilities. Those with a strong aesthetic component are well received. Feedback and conscience check-ins are tools for cultivating good nature.  ADVICE Emerging events are evidence of global zeitgeist as well as individual career directives. Use clues to find treasure.
Moon Square Venus
1st of 3 days FORECAST Lots of offers, invitations, and intentions are emerging. ADVICE This is a great time for education, travel, and developing group affiliations. However, be selective and hold back a bit. Opt-in for a sustainable level of interaction.
Sun Square Jupiter
Friday, May 21
Morning  FORECAST Ceremonies have meaning for participants. They sync up humans with natural seasons and potent cycles. ADVICE Elements like wind, Sun, and rain are therapeutic and impart a sense of wonderment. If possible, work them into the act somehow.
Moon square Mercury  
Morning  FORECAST A healing from sensory experience of natural elements: air, fire, and/or water. Psyche transcendence via mysticism and art is also possible. ADVICE A balance between body and mind is optimum.  Visceral input is enhanced and balanced by imagination and vice versa.
Moon opposed Neptune
2nd of 3 days FORECAST We are re-configuring goals and interpreting discoveries in order to fit current circumstances. Expect to hear sob stories. Pandering to pop culture is in vogue. ADVICE Lowbrow is funny and odd providing a good laugh, but probably not a resting place. The carnal, base or lowest common denominator may not serve your long-term purposes.
Sun Square Jupiter
Afternoon-Evening  FORECAST All the trappings of 21st-century culture are included as leaders upload their pitches and make wagers. ADVICE Work the system for all it is worth or use it to create an advantage.
Moon trine Pluto
Night-Wee Hours  FORECAST A generally positive mood of cooperation, happy outlook, and group optimism is felt. ADVICE A sunny, radiant disposition evokes fun stories and vivid creativity.
Moon trine Sun
Saturday, May 22
3rd of 3 days FORECAST Lots of interesting projects and people rush to the forefront. A test, sampling, or ride with these current offerings is a way to know what is best. ADVICE Keep the winners and drop the losers. It is easy to tell which is which once you've cooked with them a bit.
Sun Square Jupiter
Night FORECAST Super strong survival sense is conveyed via attention to successful role models and/or apt instruction/. These are good lessons to cherish. ADVICE Setting sights on miracle work is an incentive. The use of a pre-tested or a vetted method is a way to max benefits.
Moon trine Saturn
All day FORECAST Analysis is made via human instinct as well as scientific data. Therapy occurs by enacting heroic, athletic, and/or creative deeds. ADVICE Resistance to pure emotion or rebellion against blind faith is common and warranted now.
Mercury square Neptune
Night-Wee Hours FORECAST A special bounty from nature's harvest is useful and available. ADVICE Also valuable now are offerings from benevolent culture, science, and academia.
Moon trine Venus
Highlights Next Week
May 24-28 FORECAST Rethinking strategies could lead to a better plan. Consider factors of popularity points gained. ADVICE Use military tactics combined with empire-building methods, Keep your heart set on benevolent results
Full Moon Phase @ Scorpion's heart Lunar Eclipse  May 26
produced by Kay Whitfield