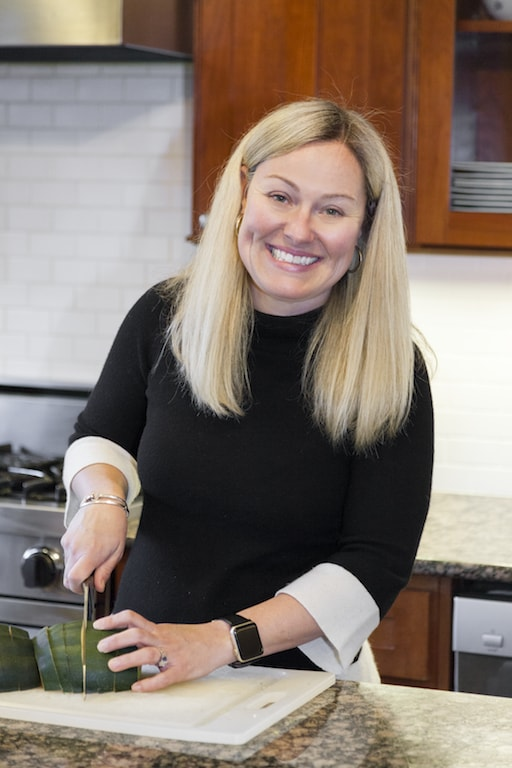 By Samantha Schwalm 
Valentine's Day is just around the corner. It is a time to appreciate all of our loved ones and family. It is also a reminder to love yourself. Not only should we do something special for our loved ones, but make time for something special for yourself. We cannot fully love others unless we love ourselves. When making meals, I always say the secret ingredient is love. This usually gets me big eye rolls from my children.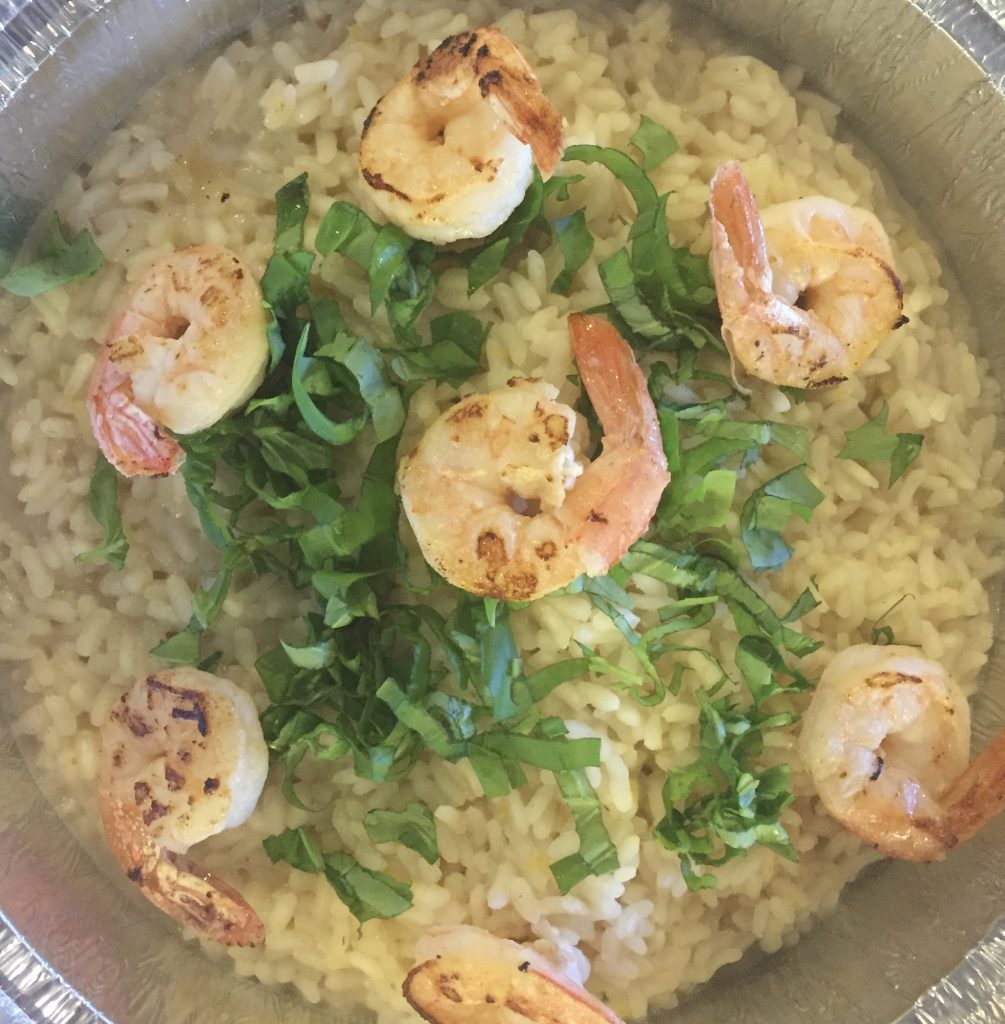 A lovely simple Valentine's Day menu of roasted beet salad and shrimp over risotto is perfect for these colder days. It will be a lovely warm hug for you and your loved ones!  The nice part of the salad is the beets may be roasted a few days ahead of time and kept in the refrigerator. It should only take about 5 minutes to put the salad together. The risotto is a little more laborious, but the entire meal can be prepared within an hour.  Here is what you need to begin…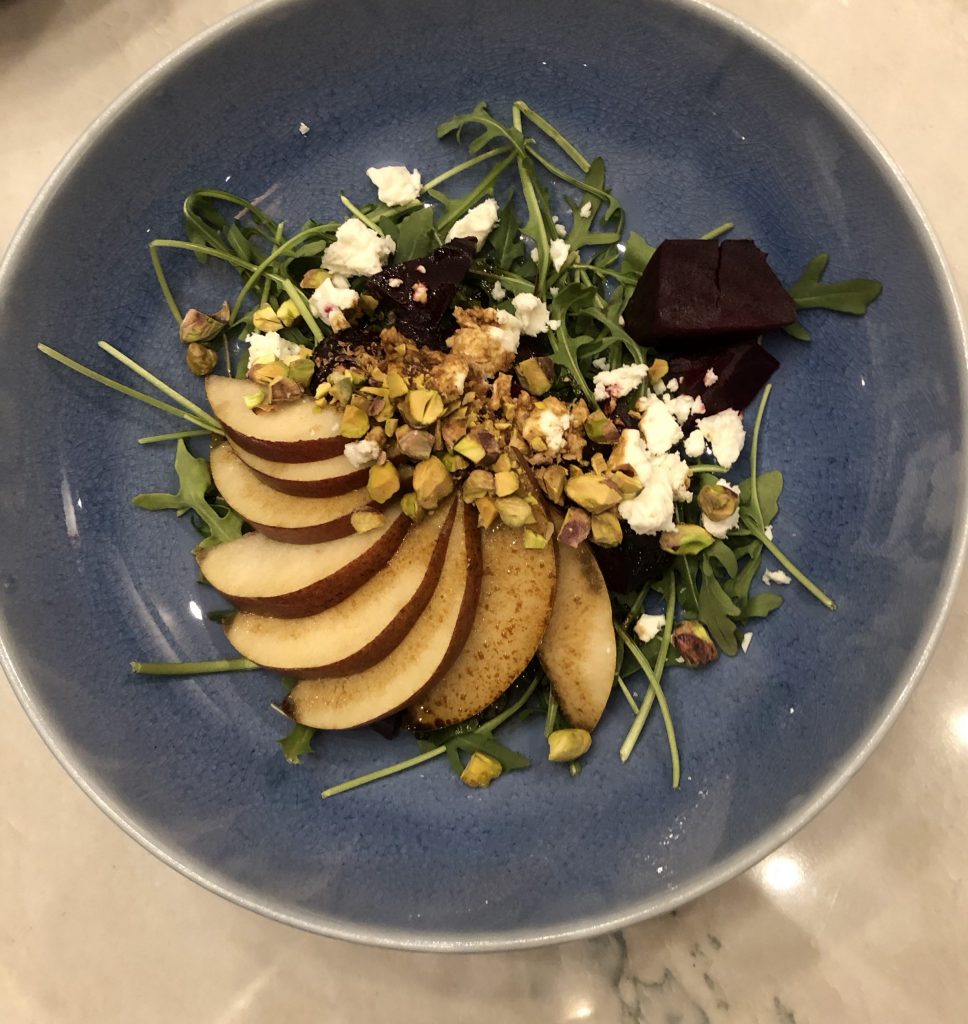 Roasted Beet Salad with Red Pears: 
2 beets (roasted with skins removed)  
3 tablespoons goat cheese  
2 cups of arugula 
1 pear  
4 tablespoons olive oil (plus extra for roasting beets)  
2 tablespoons of good balsamic vinegar 
1 teaspoon honey  
2 tablespoons chopped pistachios 
* In a 425 oven place the beets with their skins on a baking sheet. Rub the beets with extra oil and sprinkle with salt. Roast for 1 hour, or until knife tender. * Let beets cool and peel off skin and dice.  
* On individual serving plate place arugula 
* Top with diced beets  
* Place half sliced pears on top with goat cheese and pistachios  
* In a small bowl place honey and balsamic, then whisk in the oil  
Risotto Ingredients: 
32 oz of chicken stock 
3 tablespoons unsalted butter  
1 cup of Arborio Rice  
1/2 teaspoon salt  
1/2 cup Parmesan 
* In order to have creamy risotto, you must bring the stock to a boil, and have it simmering in a saucepan over medium. Reduce heat and keep warm.  * Melt the butter in a large skillet or wide-bottomed pot (like a dutch oven). * Add the rice, and stir it into the rice. Continue to stir the rice until it becomes almost translucent. This is essentially toasting the rice to bring out a nutty flavor. 
* From this point on, you want to continuously stir the rice. This will make your risotto creamy and smooth.  
* Add 1 ladle of broth (½ cup to ¾ cup), and stir until completely absorbed.  * Repeat until rice is alienate (tender to eat), it will take about 15 to 18 minutes of total cook time for the rice. Turn off heat. 
* Add salt to taste and cheese (please note the cheese will add a salty taste). Stir gently for 2 minutes. Serve immediately in warmed bowls, with more grated cheese over top,  if desired  
Shrimp Ingredients:  
12 shrimp (3 to 6 per person, depending on size of shrimp)  
1 tablespoon thyme  
Juice of 1/2 lemon  
4 tablespoons of unsalted butter  
1 clove of chopped garlic 
2 tablespoons of Chiffonade basil  
* While the Arborio rice is cooking, you can sauté the shrimp  
* In a sauté pan, melt the butter and add garlic  
* Sauté for 1 minute, and then add shrimp  
* Sauté on each side for 2 to 3 minutes. Until the shrimp are bright pink  * Place shrimp on top of the risotto and garnish with the chiffonade basil